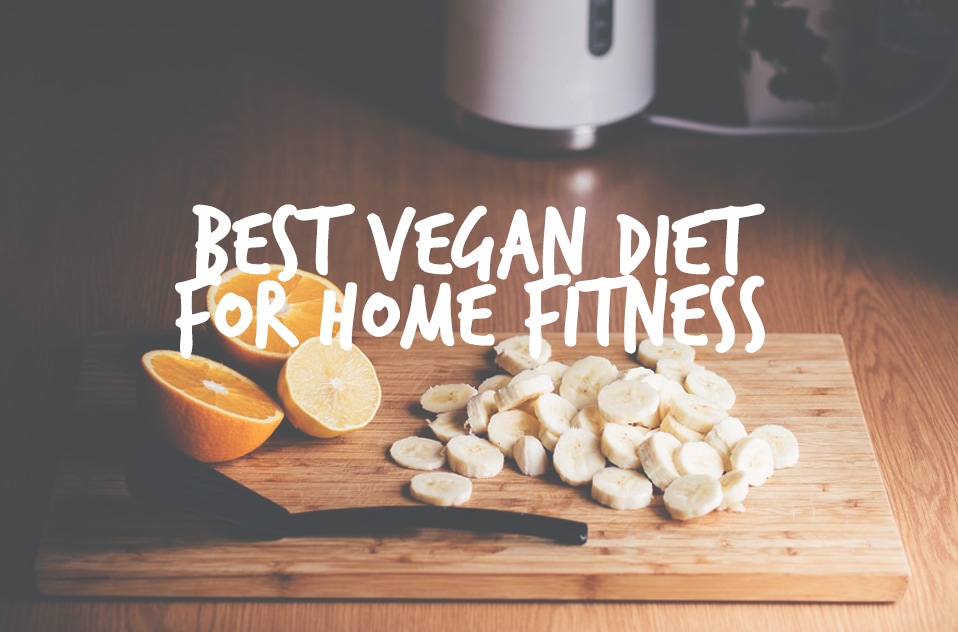 I know the internet is scattered with articles on what food/vegan food is best to eat before or after going to the gym, but me being the lazy pig that I am, well, I do not have the motivation or time to get my fat butt off the sofa and walk down the street to go to the gym. Recently, after looking at myself in the mirror and being horrified at the size of my derrière, I decided to purchase some home gym equipment and get cracking with it. Time for a hot body! I just want to be sexy really! Obviously, being vegan, what to eat in order to actually get into that whole spiritual zen fitness zone is a bit of a tricky one. Thankfully for you, I have created a list of 5 of the Best Vegan Food To Eat For Home Fitness. So enjoy. Hopefully you're reading this whilst swinging your Kettle Bells.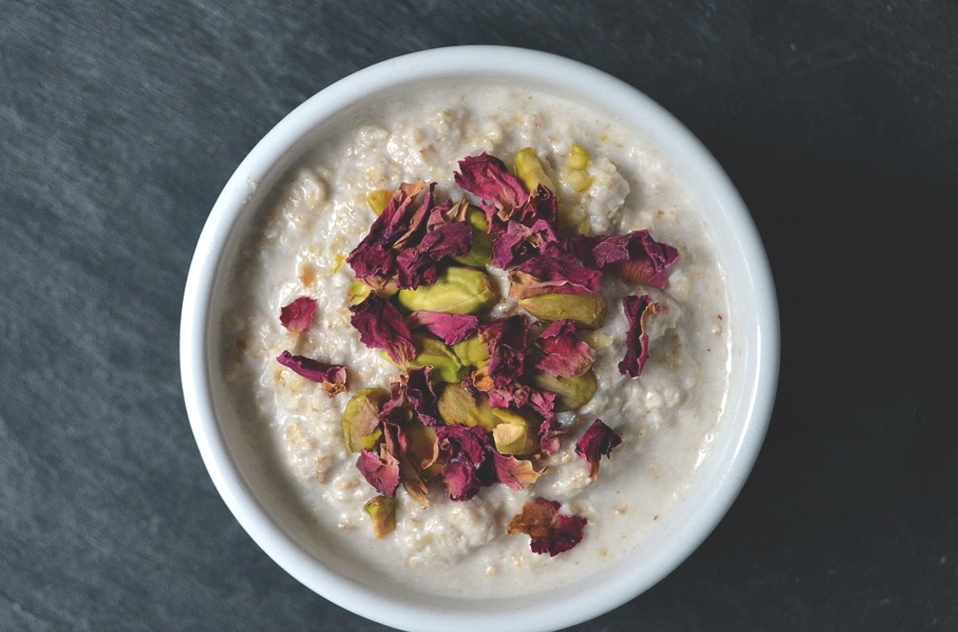 1. Oatmeal
Nope, Oatmeal is not just for your granny or for people who have lost all their teeth due to bad dental hygiene. An awesome source of Complex Carbohydrates, the stuff that provides you with long lasting energy. (As opposed to White Bread, for example, that is a form of Simple Carbohydrates and doesn't keep you feeling full for long). Cook your Oatmeal with some Almond Milk and Maple Syrup, scatter a few seeds or nuts on and you are good to go! Richard Simmons would be proud.
FREE EBOOK SERIES! 5 SECRETS FOR FOOLPROOF VEGAN DESERTS
2. Nut Butter on Apples or Bananas
Ha ha no, not that kind of nut butter, but hey whatever floats your boat (that's cardio too). I'm talking about Almond Butter, Peanut Butter or Hazelnut Butter. Bananas are high in potassium, which helps replenish the potassium that you lose when you sweat. It also helps prevent post work out muscle cramps, whilst apples are a good source of sugar and energy. Nut Butter completes this pre work out snack by providing a good punch of protein and fat that will help you survive through a long home work out.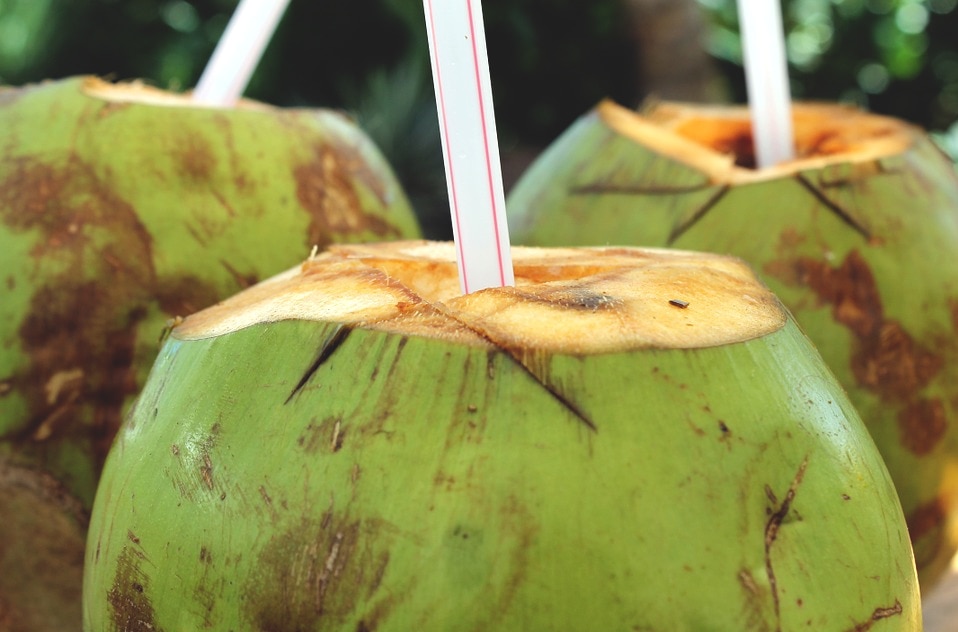 3. Coconut Water
Aside from being damn hipster and trendy, Coconut Water is a great source of electrolytes, calcium, magnesium, phosphorus, sodium and potassium. It hydrates the crap out of you, even more so that formulated sports drinks. It assists in getting rid of muscle fatigue and cramps, so it's definitely the go to drink before AND after a home workout. You can even use it in replacement of water in your smoothies! It's yum. And it's good for you. And it makes you look cool. Yeah. Okay.
4. Medjool Dates
Dates are high in glucose which our bodies quickly convert to glycogen. Glycogen is what primarily fuels our muscles and helps sustain energy levels for exercise over long periods of time. All you need to do is pop one or two pitted Medjool Dates into your gob about half an hour before your workout. Instant energy! Alternatively, go on an ACTUAL DATE and engage in post-dinner cardiovascular activities. Over here I have no luck finding anyone who wants to take me out on a date, so I'll just stick to the fruit to be honest.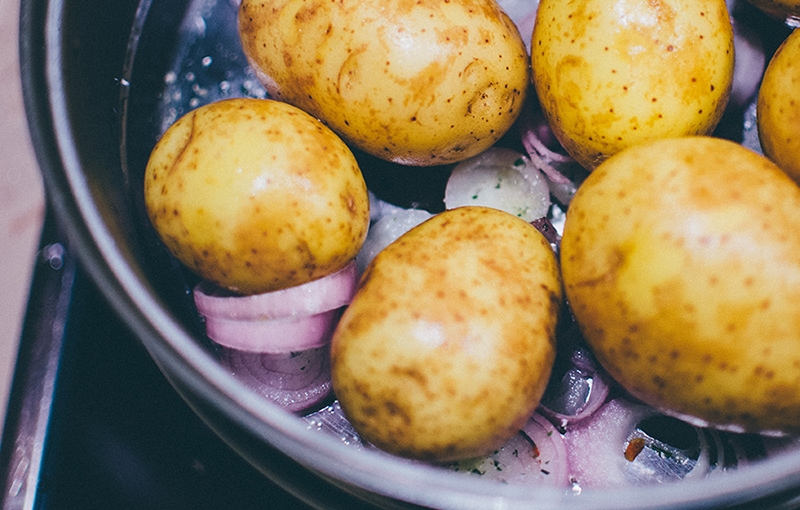 5. Potatoes
Contrary to popular belief, Potatoes do not make you fat. You frying them in oil and dowsing them in gravy is what makes you fat. Potatoes are a great and quick source of carbohydrates that digest quickly. They contain barely any fat in them and are high in fiber. Surprise surprise! For a great pre-work out nom, have half a baked potato or sweet potato with a dollop of Vegan Sour Cream and Chives for a healthy, yummy, energy sustaining snack.
Well there you go, people. Follow my awesome advice and work your way towards that sexy beach body without having to even leave the house. Catch you next time!
PS: If you are tired of making your own meal from raw foods, BPN Greens is a fantastic option for vegans who are into fitness.