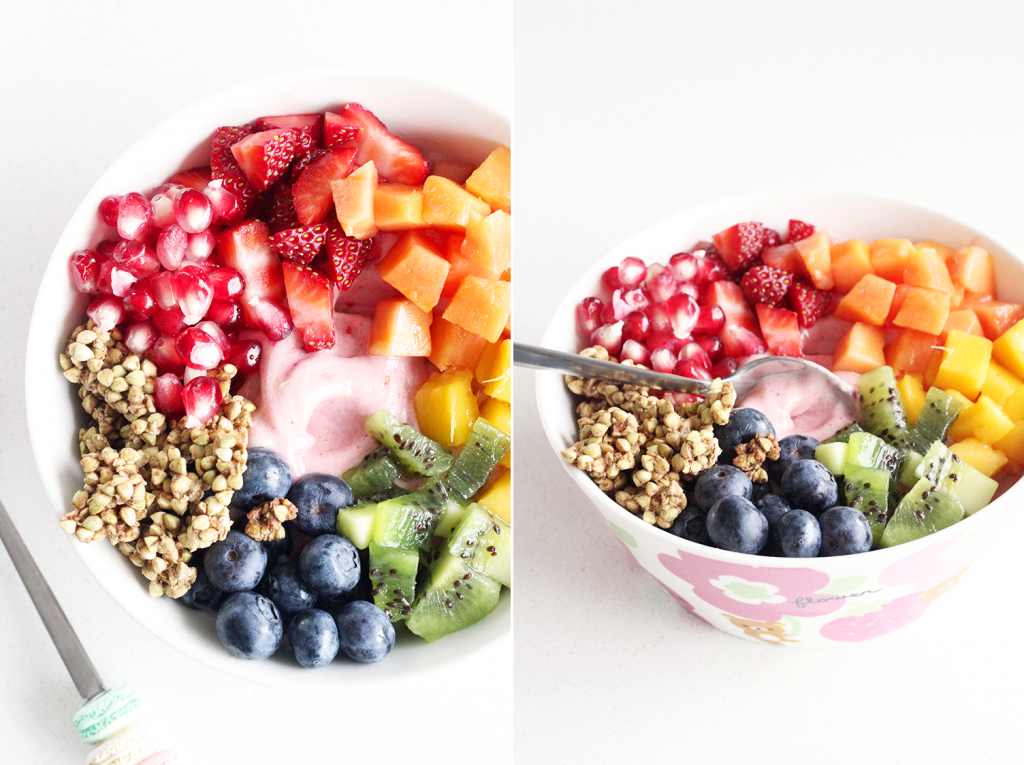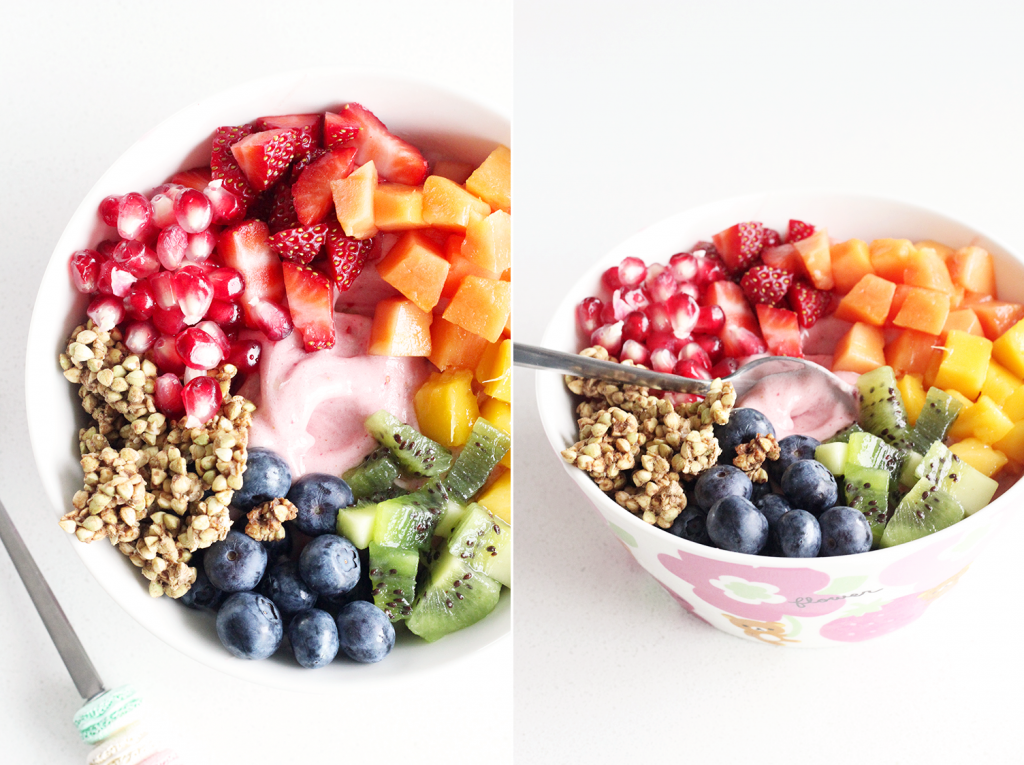 To buy or not to buy a Vitamix? That is the question, and what a difficult question it is. Vitamix blenders are expensive and a huge investment to make. So, many of you may be asking: is it actually worth the hefty $600-1000+ price tag?
If you'd ask me this very same question a couple of months ago, I'd have stared at you for a full moment with a dumbfounded expression before yelling out a resounding "NO!" Are you crazy?! That's a lot of money. Heck, think of the amount of good food I could buy instead of getting that Yeti of a blender. The thing's huge and heavy, it's noisy, overhyped….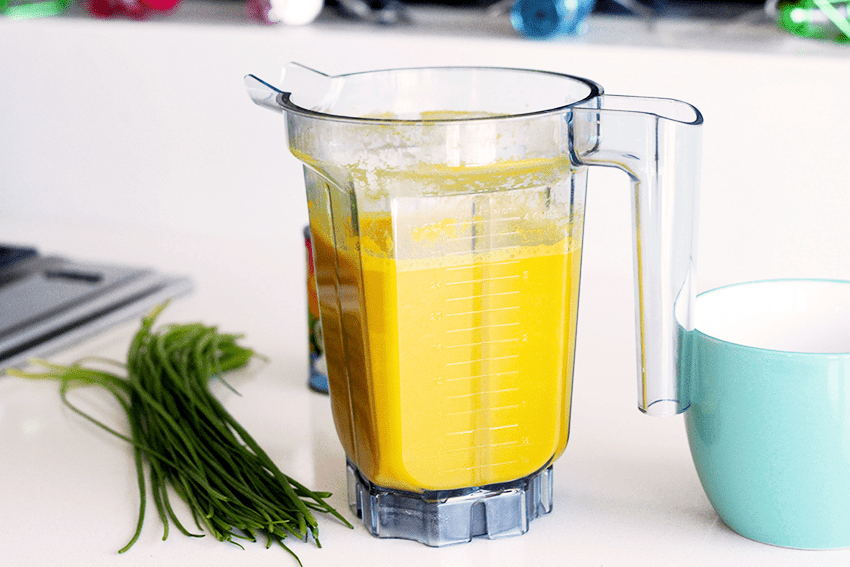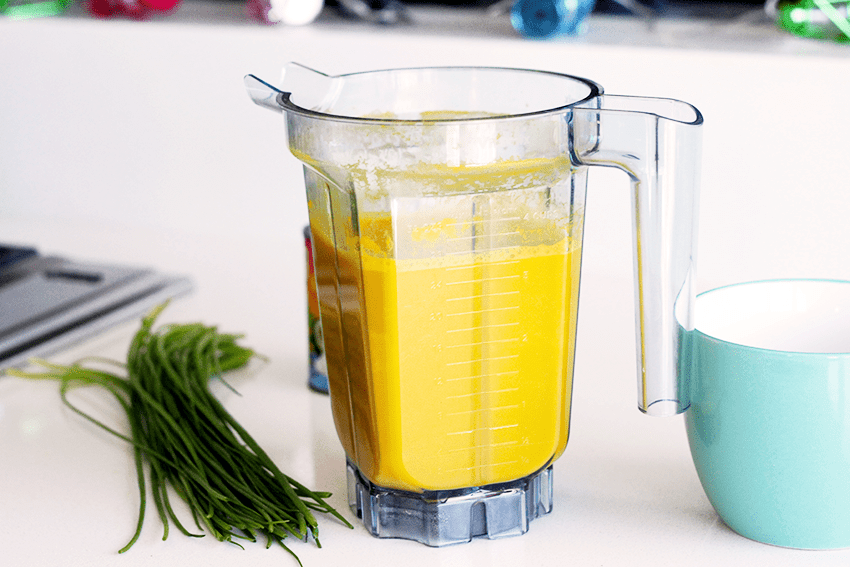 Well, that was what I thought – that is, UNTIL a TV advert convinced me to buy the damn blender a couple of months ago. Of course, 'convinced' is a euphemism for 'very strong methods of persuasion', many of which were very painful.
FREE EBOOK SERIES! 5 SECRETS FOR FOOLPROOF VEGAN DESERTS
And, you know what? I've actually come to love the damn blender.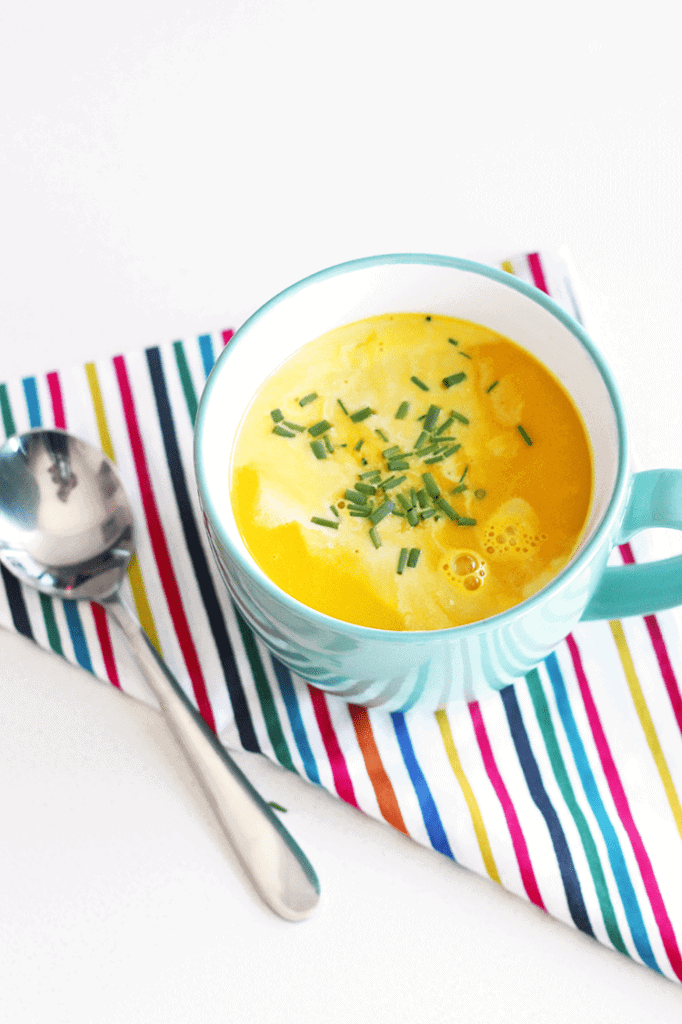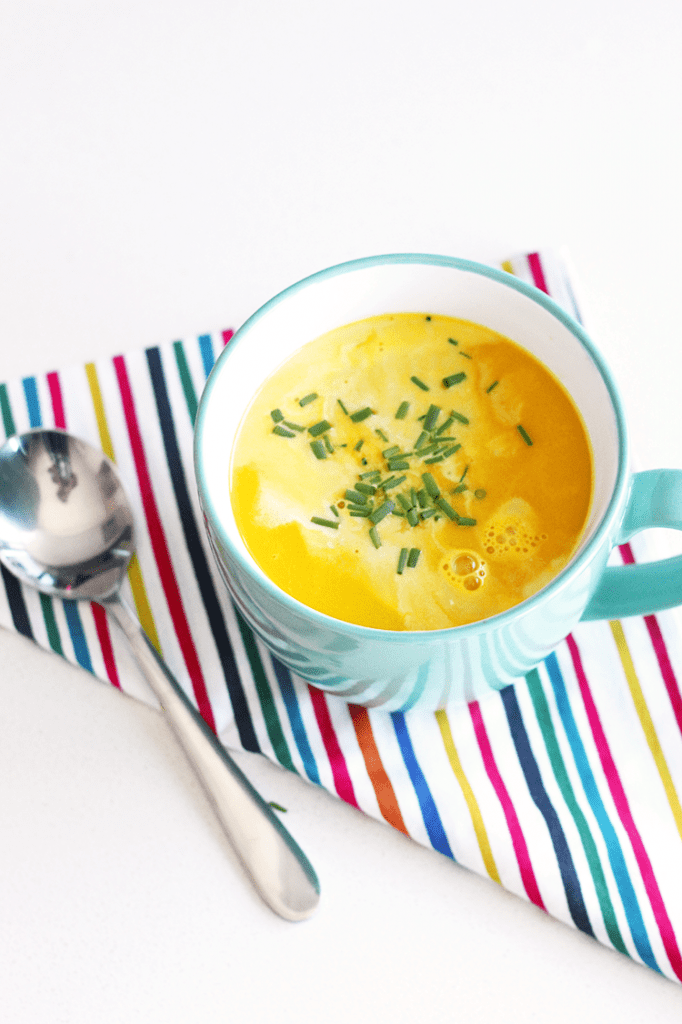 You may be asking: what changed my mind so drastically? How could I go from hating something so much to falling in love with it? Well, you see, the Vitamix has pretty much become my best friend. I find a way to use it for almost everything. This is not an exaggeration. I have used it to make so many food creations so many times that I've virtually lost my hearing whilst enduring the not-so-gentle (i.e. tornado) whirl of the blender's monster blades. But, you know something? The palate payoff has always been delightful! I can honestly say that the food the Vitamix makes actually tastes better than stuff made from other blenders we've tried. Depending on what you're making, your creations WILL BE smoother, creamier, tastier, healthier, sexier, etc. than ever before – and that's the truth (And, NO, we have not been paid any money to say that). 
So, if you're a huge food lover thinking of investing in a Vitamix, I highly recommend you do so. You will feel the financial pinch at first, yes, but the long-term benefits you reap are exponential. In fact, here are 9 reasons to buy a Vitamix today.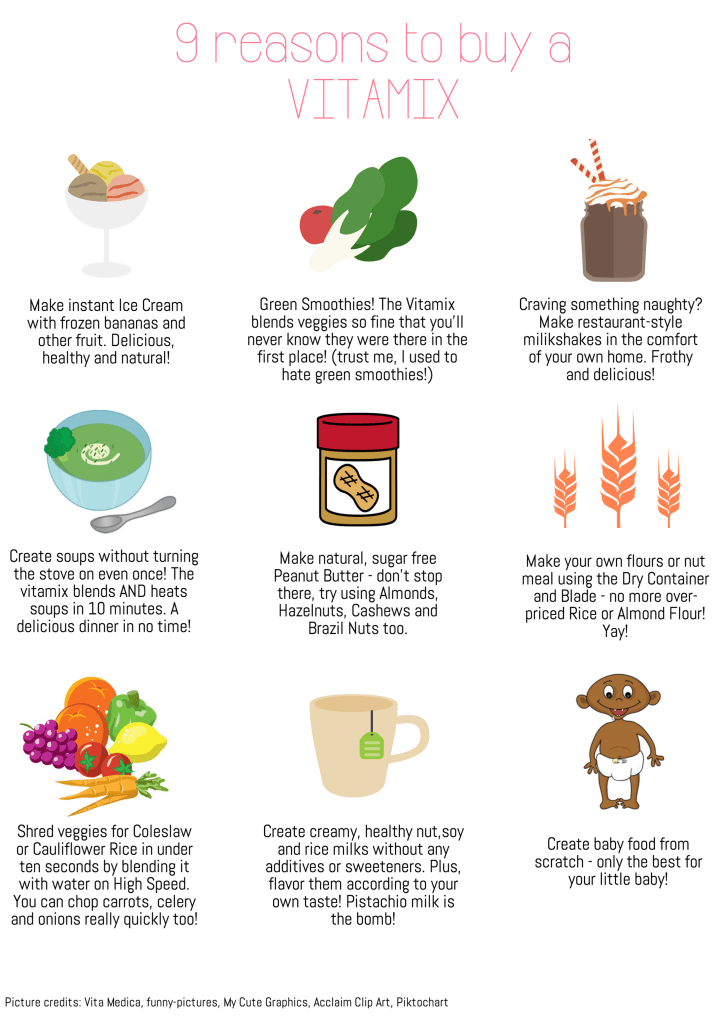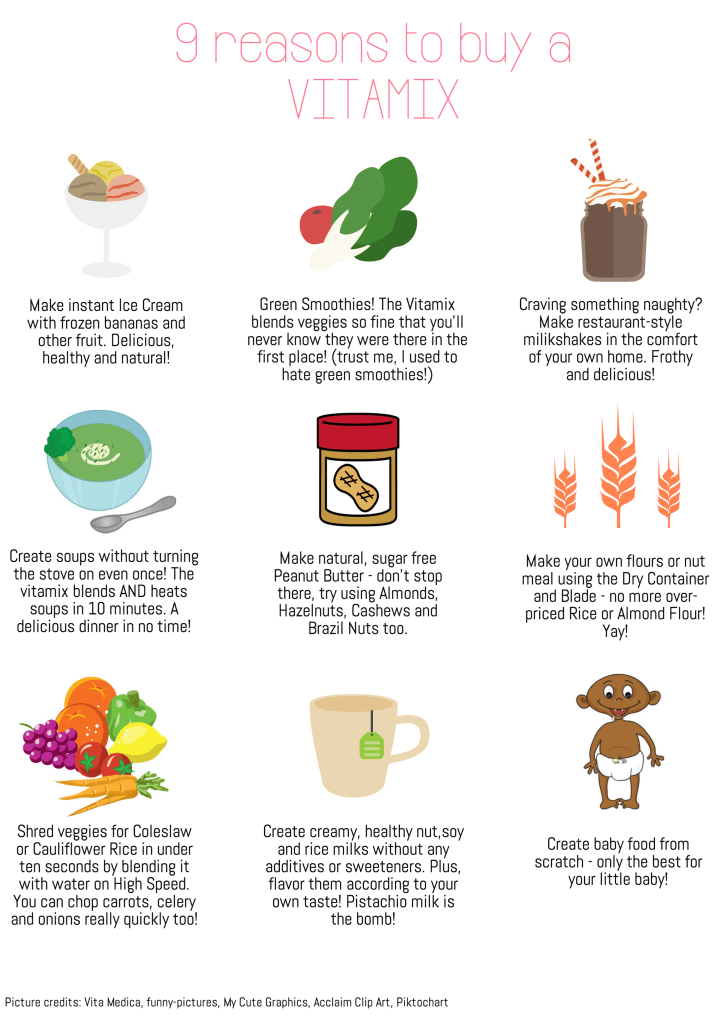 Here are two of my  all-time favorite Vitamix creations: a super-tasty, super-healthy vegan Rainbow 'Nice Cream' and her equally mouth-watering Coconut Carrot Soup [also vegan and gluten-free]. Both these masterpieces can be whipped up in less than 10-minutes, which means more time to play with the kitties.. and sleep. Check out the full recipes below! First up is the 'nice cream', with a recipe so short and sweet, we included it in the image.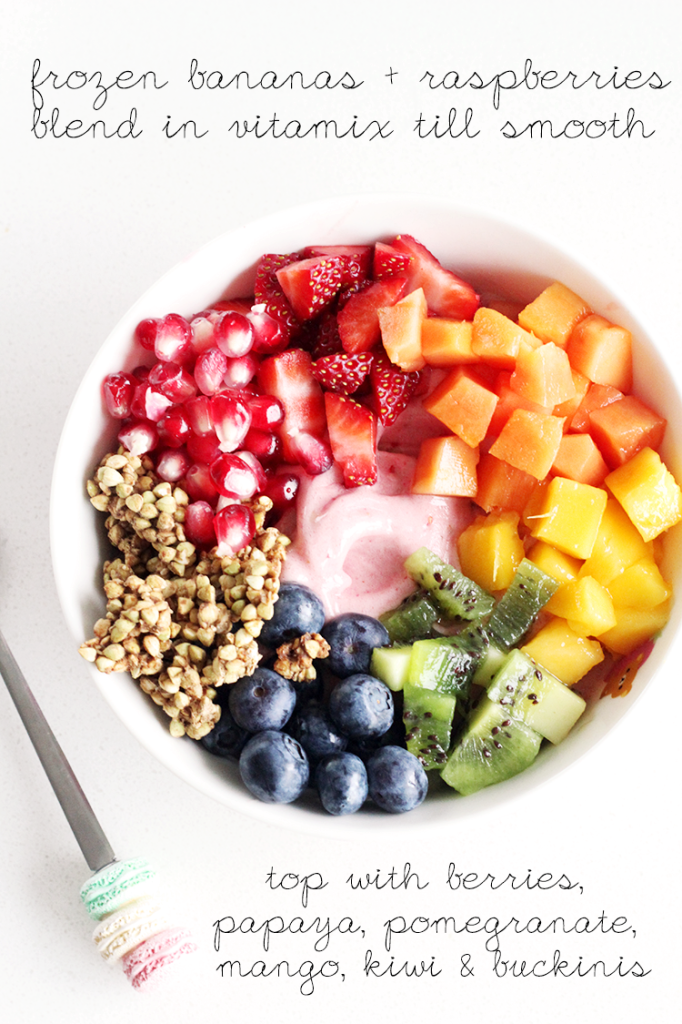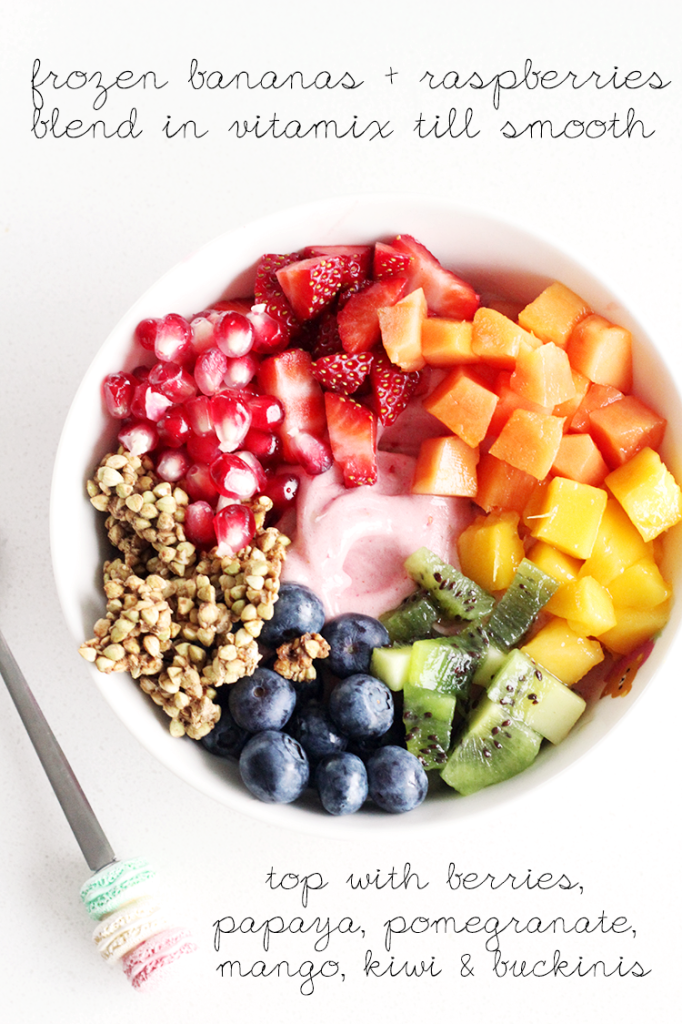 Next up is a delicious, subtly spiced Coconut Carrot Soup. Seriously, this soup is great. It uses no oil whatsoever, and is gently spiced with ginger, garlic and curry powder. All these flavors are then rounded out by a big splash of rich, satisfying coconut milk. I'm still amazed at how the Vitamix can actually make the soup come out piping hot! Crazy stuff!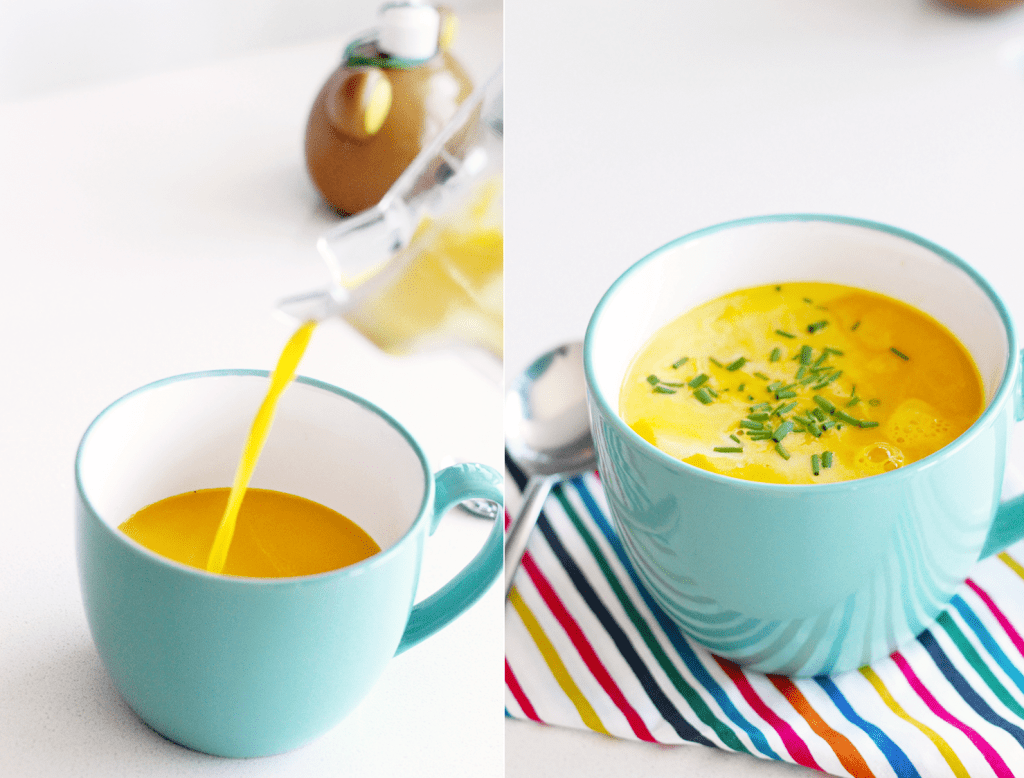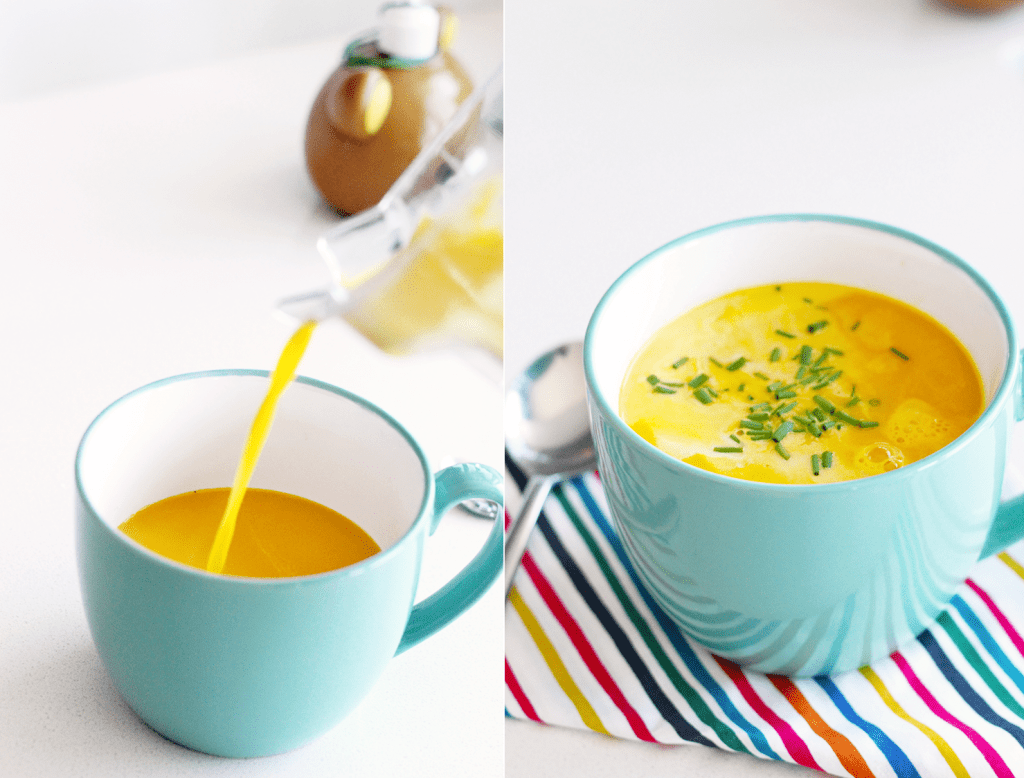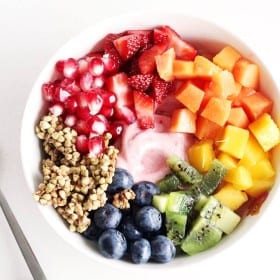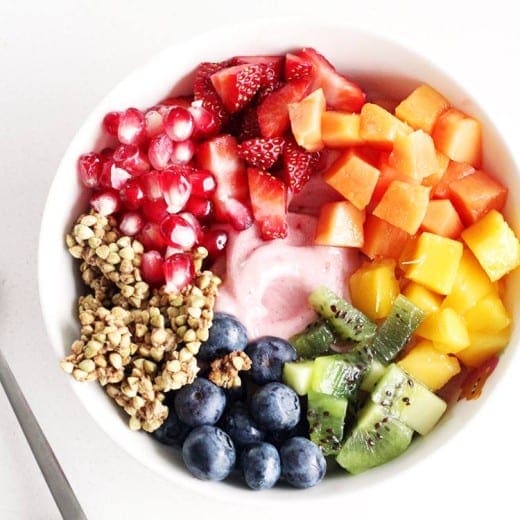 Coconut Carrot Soup
Ingredients
3

Large Carrots

1/2

an Onion

1

tsp

Minced Ginger

1/2

tsp

Minced Garlic

2

teaspoons

Curry Powder

2

cups

Water

1/2

cup

Light Coconut Cream

Salt/Pepper

Chives
Instructions
Add carrots, onion, ginger, garlic, curry powder and water to Vitamix. Start on Variable 1 then slowly turn up to 10. Switch to high and blend for another 9 minutes till soup is hot.

Turn Vitamix off and then pour coconut cream and salt/pepper in. Blend on high for another 1 minute.

Pour into a bowl and top with more coconut cream and chopped chives.