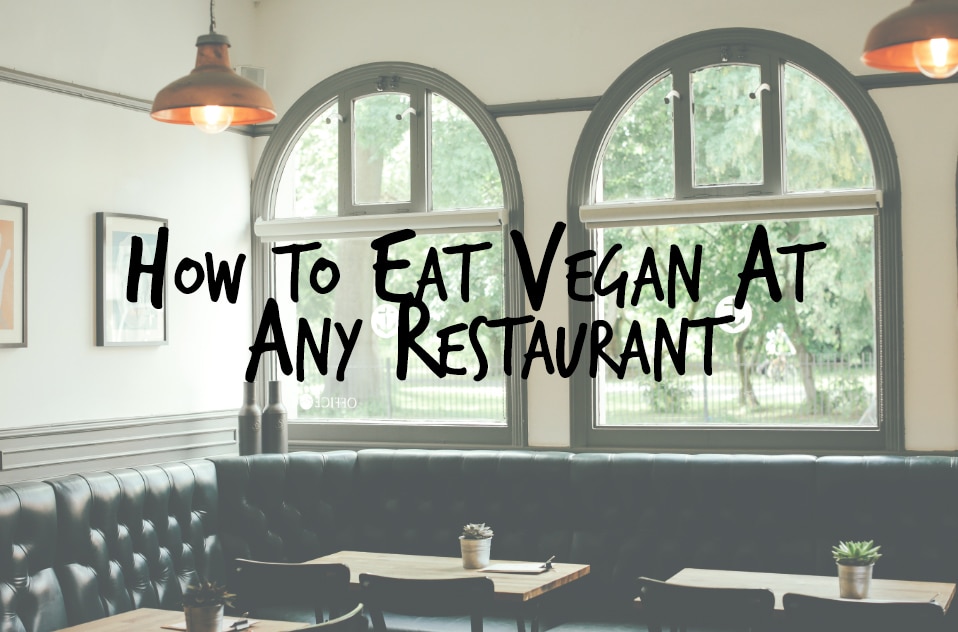 So you're a lonely Vegan who never gets invited out to dinner because, I mean, who wants to sit there and have a meal with their crazy Vegan friend who is just sipping on juice and watching them chow down right? Social life = DEAD. Other times, when you're lucky enough to find a kind hearted friend who does ask you out for dinner, you're stuck with eating leaves. Green Salad with no dressing please! Enough of that nonsense. Here are my top 5 tips on How To Eat Vegan At Any Damn Restaurant! Follow it and rediscover friendship and a social life!
1. Get Creative With Side Dishes
Often times, restaurants have quite a few Vegetarian options on the menu. Ask for your steamed Veggies to be tossed in Olive Oil instead of Butter, for your Pita Bread and Trio Of Dips to come without Tzatziki. One of the things I often do at a restaurant is order a few side dishes without butter/cheese etc and make a meal of it by requesting for a side of Brown Rice alongside.
FREE EBOOK SERIES! 5 SECRETS FOR FOOLPROOF VEGAN DESERTS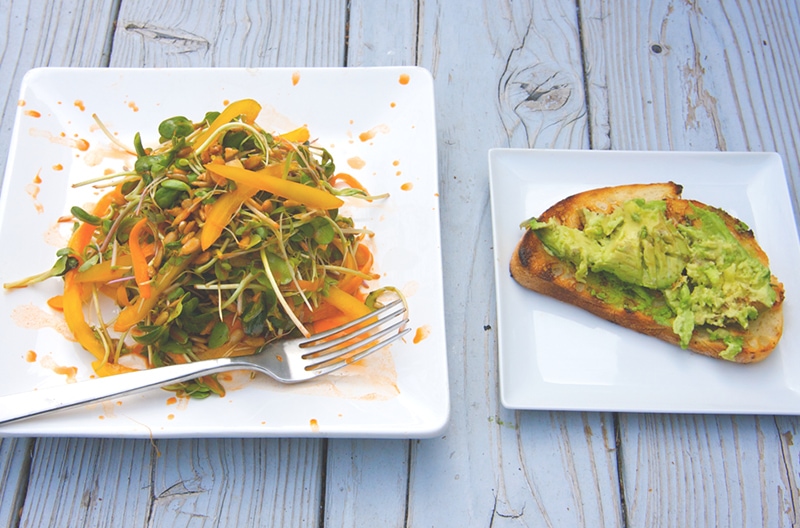 2. Call A Restaurant Beforehand:
If you have no clue what a restaurant is going to serve, simply call them beforehand. Most chefs are able and more than willing to whip something Vegan up for you if you put in a request – this has been the case for me on several occasions. For example, I attended a Yarra River wedding at the Studley Park Boathouse last weekend and was freaking the hell out because I wasn't sure if a Yarra River restaurant would serve any Vegan options, especially not at someone's wedding! I decided to give them a phone call a few days in advance anyway, and to my pleasant surprise, the chefs were more than happy to make me something that was animal product free. SCORE. In the end, I had a great time – people ate what the menu originally served and I had my own special little Vegan dish all for myself. Nom nom nom. P.S: If you're ever in the area and are looking for a rad place to go, I'd definitely recommend them as one of the top few waterfront venues in Melbourne. Yummo food too. Win.
3. Download Handy Applications On Your Phone
Look, there is an Application for everything these days. Want to swap faces with Kim Kardashian or Steve Carell? There's an app for that. So no doubt, there are a medley of Applications you can download on your phone which will help you suss out what is Vegan and what is not. One of my favourite ones would have to be VeganXpress which helps you figure out what Vegan options there are at popular chain restaurants and fast food places. Another go to resource of mine is the Happy Cow website. Check them out, yo.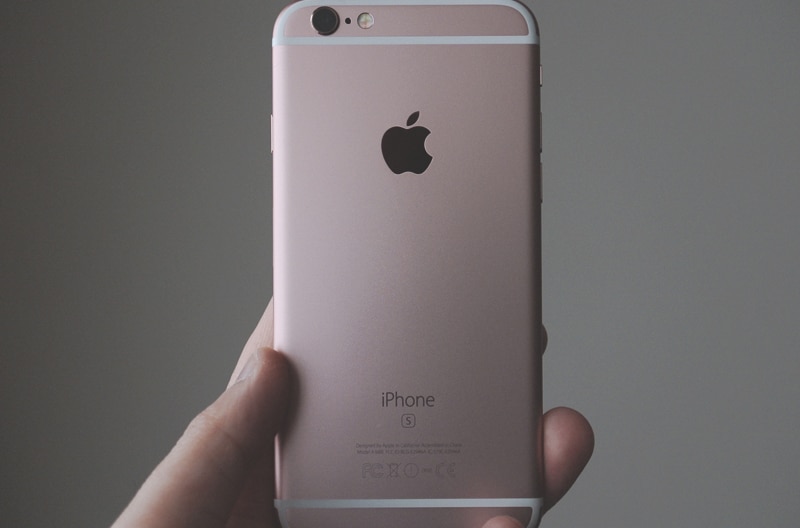 4. Go Ethnic! 
Chances are, if you go to a Japanese, Indian or Middle Eastern restaurant, you'll have a much easier time filling your gob with delicious Vegan options. Most traditional Indian food uses very little Dairy or Eggs, so good options would be to choose appetizers and sides like Pappadums, Bhaji, Pakoras and Samosas. You can request for dishes to be made without Ghee and Cream as well. Similarly, with Middle Eastern food, options are endless with Pita Bread, Hummus, Baba Ghanouj, Falafel and Tabouleh. Japanese food is also known to contain very little Dairy and Animal Products. Request for fully Vegan Sushi (sans mayonnaise), Edamame, Miso Soup and Silken Tofu. Do remember to double check and enquire if soup stocks are made with Dashi or not (a fish based stock).
5. Be Nice To Waitstaff and Chefs
Chances are, if you go to a restaurant and ask, or rather DEMAND for Vegan options with a scowl on your face, people aren't going to be too pleased with you and are not going to bother entertaining you. Politely ask waitstaff if there are any Vegan options on the menu or if the Chef can look into making something special for you. Have a bloody smile on your face when you do this too! Sometimes, waitstaff will not understand what the term "Vegan" means, and if this is the case, don't throw a hissy fit and get all fired up. Simply tell them what you cannot eat, and there will be a way around it. Don't start talking about animal cruelty and slaughter houses either – trust me. Simply put, BE NICE FOOLS!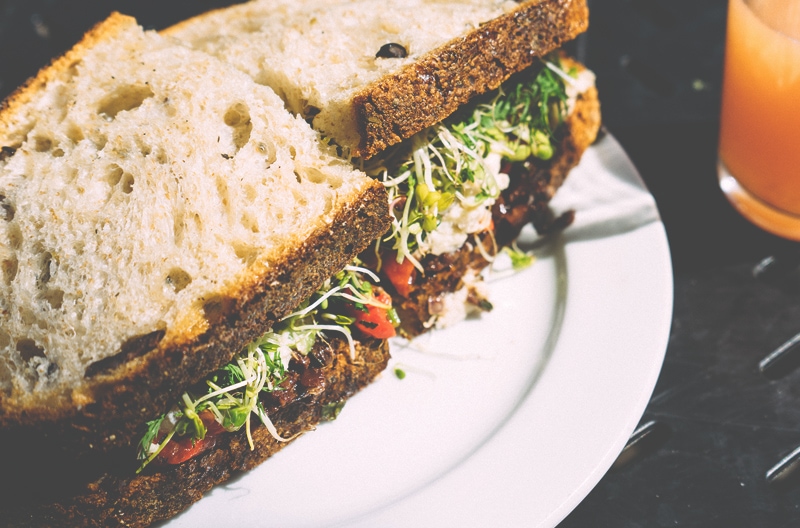 So there you go, mates! A quick guide on how to survive as a Vegan at any freaking restaurant you go to. Easy as (Vegan) Pie really! You now have your social life back. Cheers, and you're welcome!