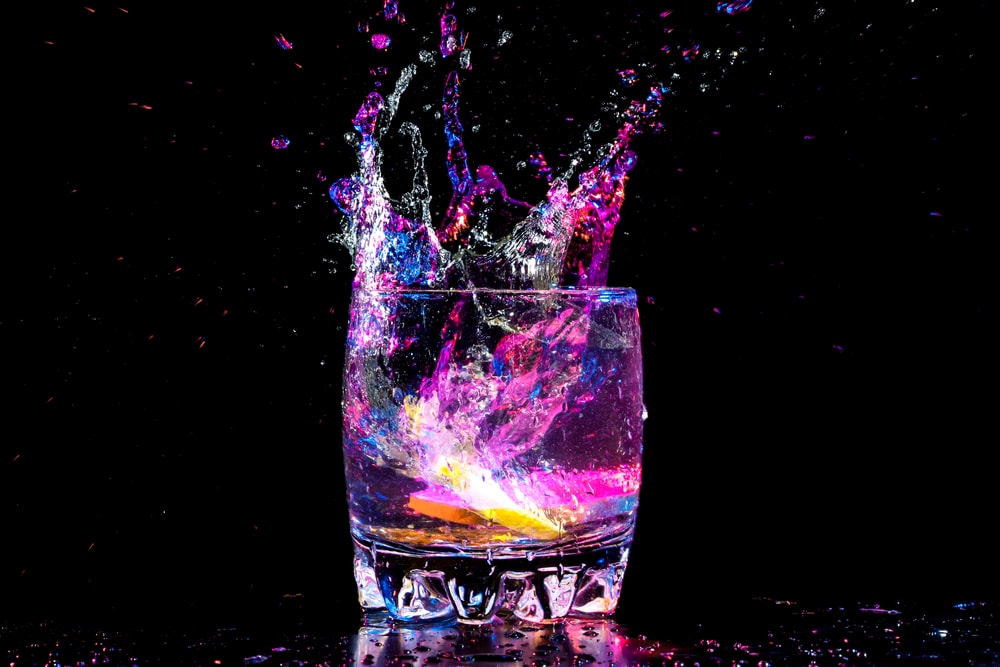 When it comes to Veganism or a plant based lifestyle, most of us pay a majority of our attention to what we eat, with the exception of milk, egg and other dairy replacements. Thankfully, in 2021, swapping out cow's milk for oat or almond at your local cafe is easy as pie, but the same cannot be said when it comes to Beer, Wine and Spirits.
Hold up, you mean Beer and Wine is not Vegan?! Well, yes and no. Unfortunately, finding vegan alcohol can be tricky, as manufacturers aren't usually required to list ingredients on labels for beer, wine, and spirits. This makes it exceptionally difficult if you're meeting friends at a bar or club, as chances are you're not going to get the chance to question your bartender on the contents and manufacturing process of the drinks you're being served.
For the sake of your sanity, today I present to you a guide on Vegan Beer, Wines and Spirits. Save yourself the headache and hassle by simply reading through today's article and hey presto, you'll instantly morph into an expert on all things related to vegan alcohol (and you'll be able to safely head out and get absolutely plastered without the guilt of possibly consuming animal products). I mean, that's what alcohol is for…right? Lest, I digress.
FREE EBOOK SERIES! 5 SECRETS FOR FOOLPROOF VEGAN DESERTS
All About Vegan Beer
Let's start with the basics: The main ingredients in beer are water, a grain such as barley or wheat (those who lead a gluten free lifestyle needn't worry – there are heaps of options on the market when it comes to the best gluten free beer), yeast, and hops — a flower that provides beer's distinctive, bitter taste. Through some chemical wizardly, the yeast component of beer ferments the sugar in the grain to produce alcohol.
Now, the tricky part comes when the beer has to go through its filtering and clarifying process. This is where the originally Vegan beer may steer into a very different, non-vegan direction.
Non-Vegan Ingredients in Beer
Now that we know how beer is made, let's look at the common non-vegan ingredients that are introduced during the filtering process. To of the most common ingredients include Gelatine, whey, honey and Isinglass (a type of fish-based gelatine product). Yeah, pretty yucky isn't it. Most large producers of wine, beer and spirits tend to use these ingredients and methods to filter and 'clear' their beer, including popular options such as Guinness
To add to the confusion, it may be difficult to tell when such ingredients are used, as they're not always listed on the label. Craft breweries may include the Vegan logo on their product labels, so it is worth the time to do a little research online or call up your local craft brewery to enquire about whether they use any animal products in their beer making process.
Types of Beer that Typically Are Not Vegan:
Cask Ales – AKA Real Ales, cask ales are a traditional British brew that often use isinglass as a refining agent.
Honey Beers – Some producers utilise honey to add sweetness and flavour to their brews. Any beer with "honey" in its name is likely not vegan.
Mead – Mead is a beer-like alcoholic beverage made by fermenting honey.
Milk Stouts – Though vegan alternatives do exist in some places, milk stouts usually contain whey or lactose.
All About Vegan Wine
Similar to Beer, wine is produced by the fermentation of grapes and grape juice. The yeast in the mix converts the sugar in the grapes into ethanol, carbon dioxide, and heat. Different varieties and strains of grapes and yeasts produce different styles and flavours of wine. Again, all of this is Vegan until we arrive at the filtering process. Similar to beer, wine is often filtered with the same ingredients (gelatine, albumin, casein, isinglass), thus turning what was once a Vegan friendly tipple into something that now contains animal products.
Alternative Filtering Methods for Vegan Wine
When it comes to filtering wine and keeping it vegan friendly, you'll find that some producers use clay-based refining agents such as bentonite, or proteins derived from wheat, corn, legumes, potatoes and other plants.
The World Of Spirits
Unlike wine or beer, spirits rely on a process called distillation, in which the alcohol is concentrated from fermented ingredients. This makes most unflavoured spirits (vodka, gin, whisky, brandy etc) vegan. However, it is important to keep in mind that some flavoured liquors such as Bailey's, Kahlua and a bunch of other options that include dairy, eggs and honey in their ingredient list are, of course, not vegan.
Potential Non-Vegan Spirits and Cocktails
Campari Alternatives – Though it once contained carmine, Campari is now vegan – WOOP!. However, many alternatives may still use carmine for a bright, red colour.
Coffee Cocktails – White Russians, Irish Coffee, Espresso Martinis and other popular coffee based cocktails may contain milk, cream or eggs. Baileys, a whiskey made with cream, is also not vegan.
Dessert Cocktails – Pay attention to cocktails, because some such as grasshoppers and mudslides are blended with ice cream. Jello shots also contain gelatine, so keep an eye out!
Tips For Finding Vegan Alcohol:
Ask The Manufacturer – The best way to determine whether an alcoholic product is vegan or not is to head straight to the manufacturer. You could always email them, contact them on Facebook or even head to their website to find out more about their brews.
Look for The "V" Symbol – Some companies use vegan symbols or text to indicate vegan status.
Allergens – Milk, eggs, fish, and shellfish are common allergens and will often be disclosed on the nutritional label.
Carmine Statement – Look for phrases such as "contains carmine" or "contains cochineal extract" on the label.
Do Your Research Online – The internet is at your disposal, so I recommend hopping on websites such as Barnivore, which catalogue the vegan status of over 47,000 alcoholic beverages.