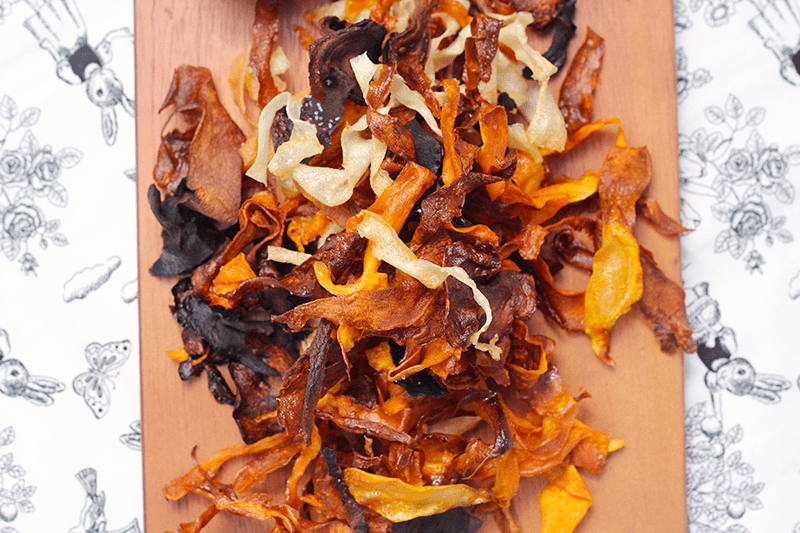 Hi, it's Levan here again, back from the dead! I'll start off with a food confession: I LOVE veggie chips of any kind. Potato, sweet potato, beetroot – you name the ingredient, I'll devour it! Any flavor will do as well, from BBQ to sea-salted, wasabi to anything else. I ain't fussed! Veggie chips aren't always cheap, but they are awesome!
There's a reason why chips (or 'crisps' as the British call them) are so special to me. They bring me back to a time when I was a small boy. I remember, when I was seven or eight, how much I hated going to the dentist. I was terrified of the pain! But my mother would always resort to her usual 'tricks' in order to convince me to go. She'd tell me, "Be a good boy. Go to the dentist, clean your teeth, and I'll buy you some potato chips for you afterwards". This cunning little reward system has stayed with me throughout my adult life. Whenever I'm working hard on my thesis, I'll reward myself with a 'Veggie Chip Break'. A great movie, veggie chips. A good day, chips. A bad day, chips. You get the picture!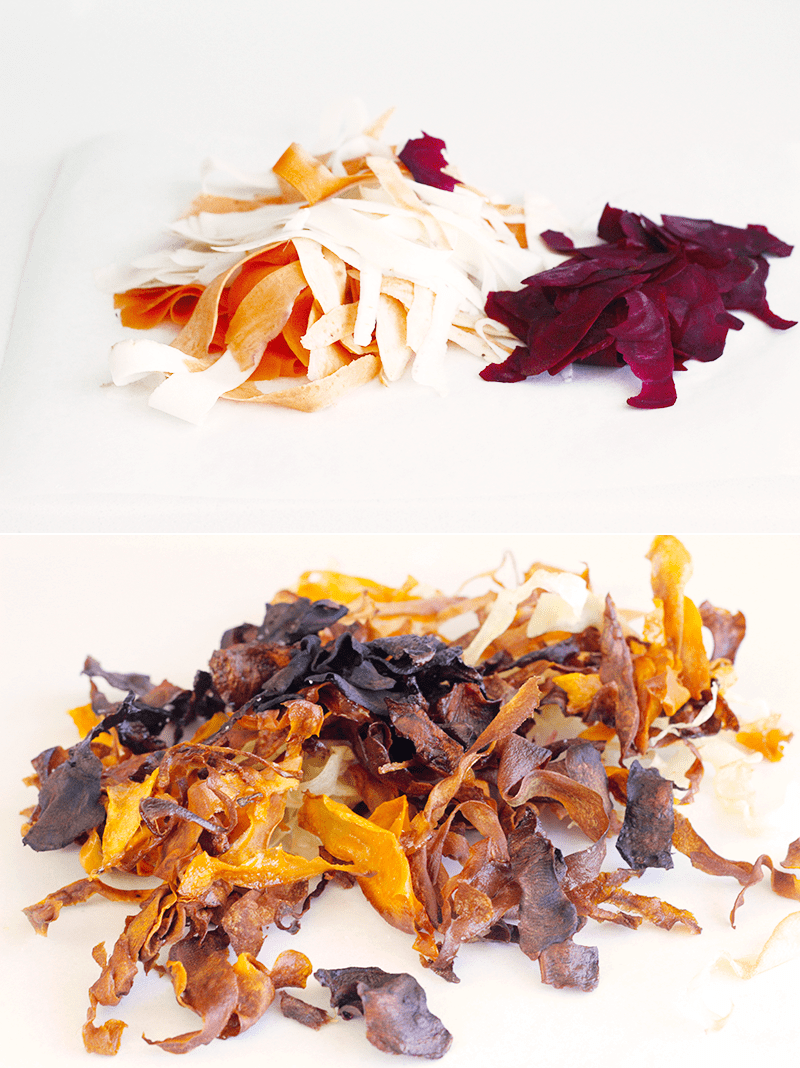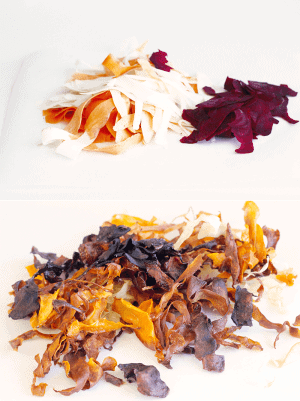 So, imagine my utter delight when my wife said to me the other day, "I think I will make some homemade veggie chips and dips for our blog!" What?! Really?! I'm in!
FREE EBOOK SERIES! 5 SECRETS FOR FOOLPROOF VEGAN DESERTS
The two of us decided to add a little twist to the usual boring old chip dips – we wanted to go cross-cultural! We played around with some 'exotic' recipe ideas, trying to come up with vegan dip flavors that would be simple and inexpensive to make, and would go perfectly with the delicate 'ribbon' veggie chips my wife wanted to create. We settled on three special dips: Coriander Chutney, Vegan Lemon Dill Mayonnaise and Hoisin Peanut Sauce. Talk about crossing the flavor continents! All the ingredients we used are listed in our recipe below.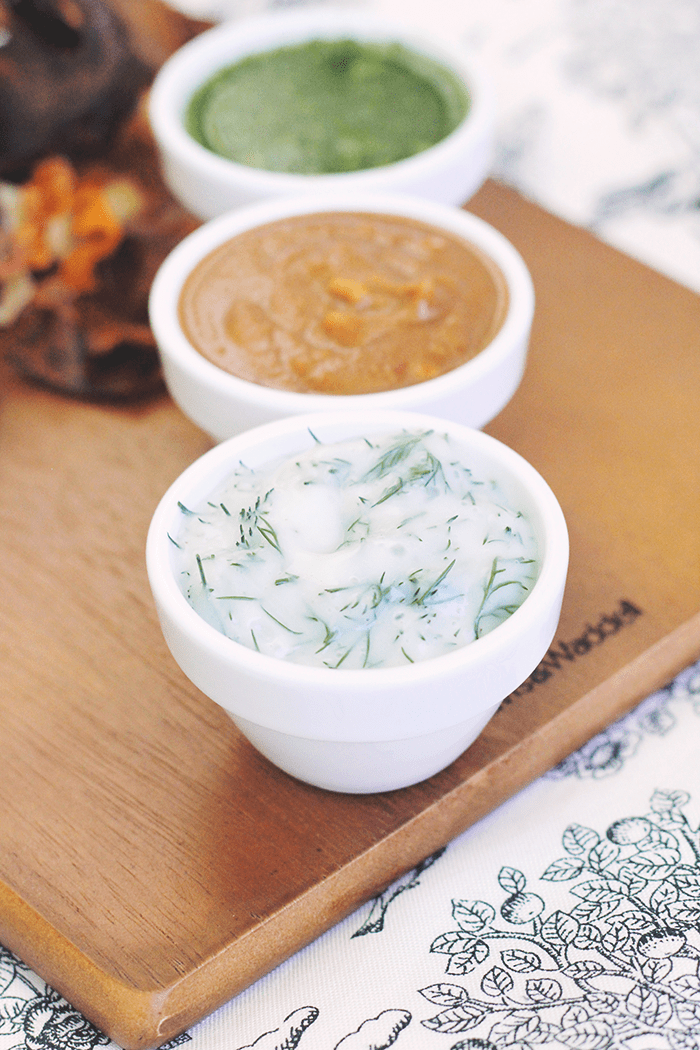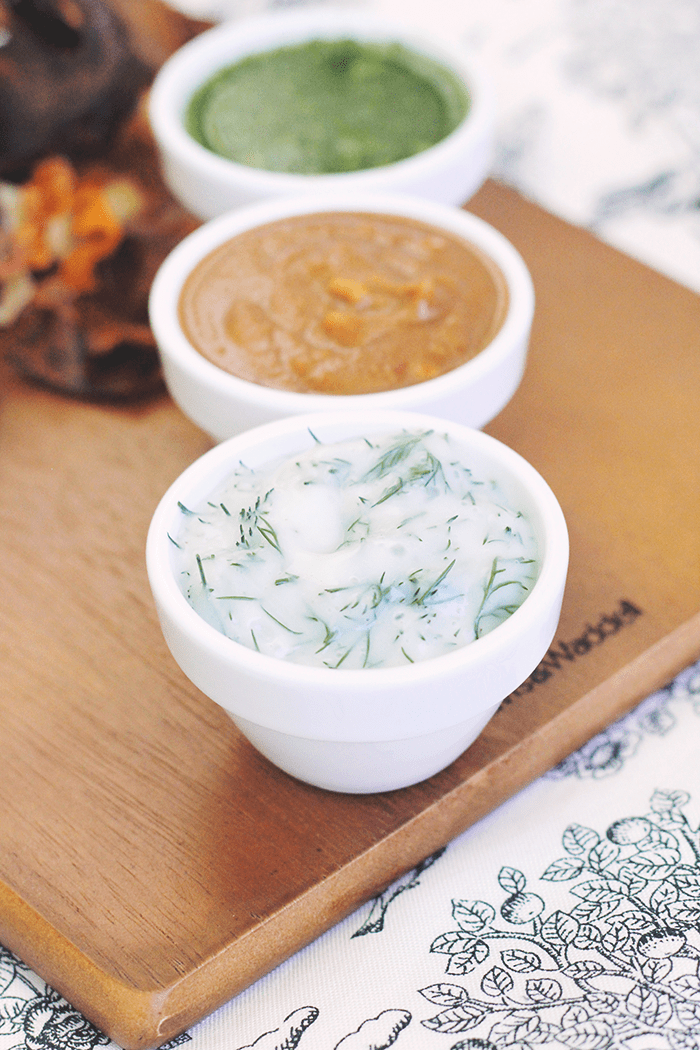 A few things to take note of. For the Vegan Lemon Dill Mayonnaise: we used an "Accidentally Vegan" fat free mayonnaise from the grocery store. Most "fat free" varieties don't actually contain any eggs in them, and we prefer getting that over Veganaise because it's much lower in fat content. However, always remember to read the labels carefully as some brands may contain eggs in them.
Also, a small word of caution when preparing veggie chips: for high sugar content veggies like carrots and beetroot, be really careful that you don't fry them too much because your pot will start smoking and your chips will turn really bitter. Trust me, this accidentally happened for our first experimental batch of veggie chips. However, we gave it a good second go and – as the photos show – everything turned out wonderfully tasty!
Now, if you'll excuse me, I have some veggie chip devouring to do!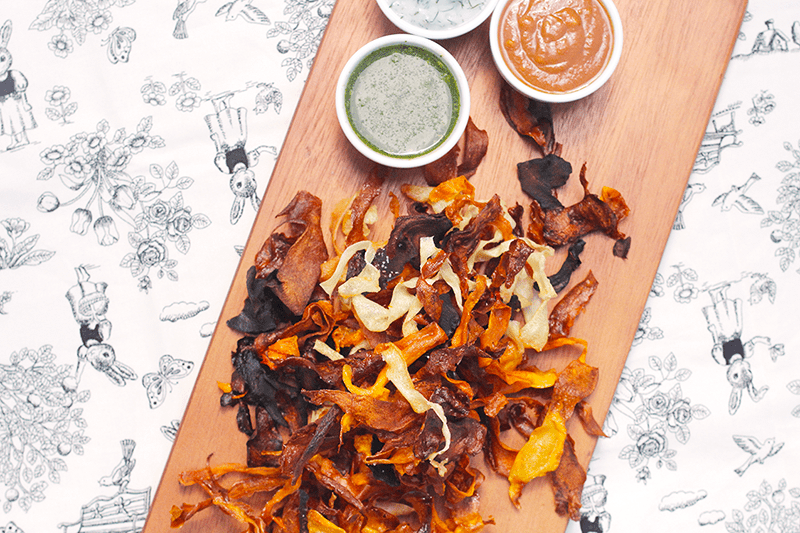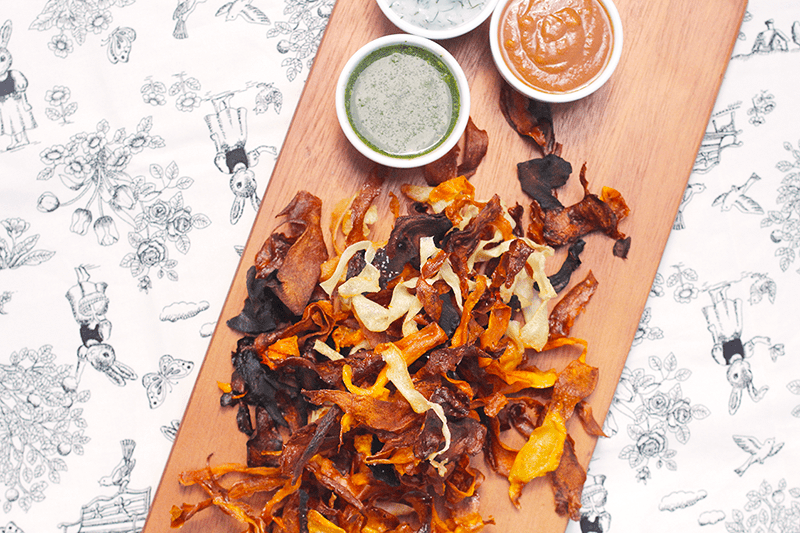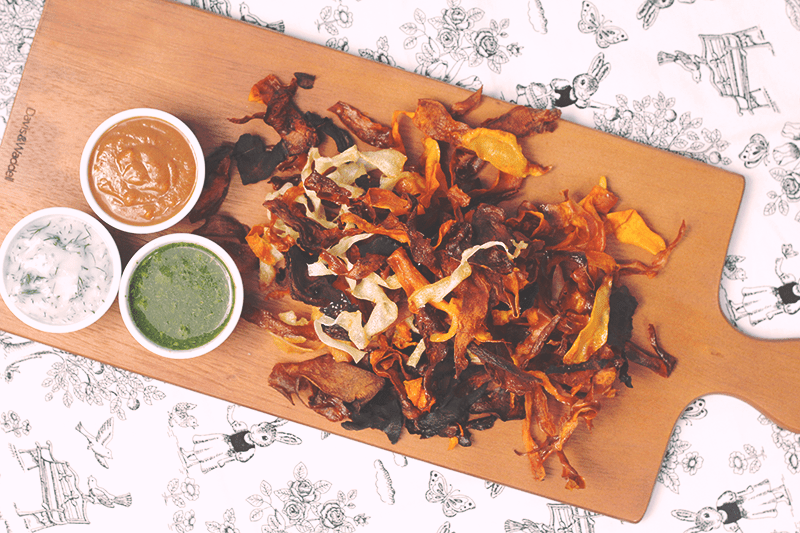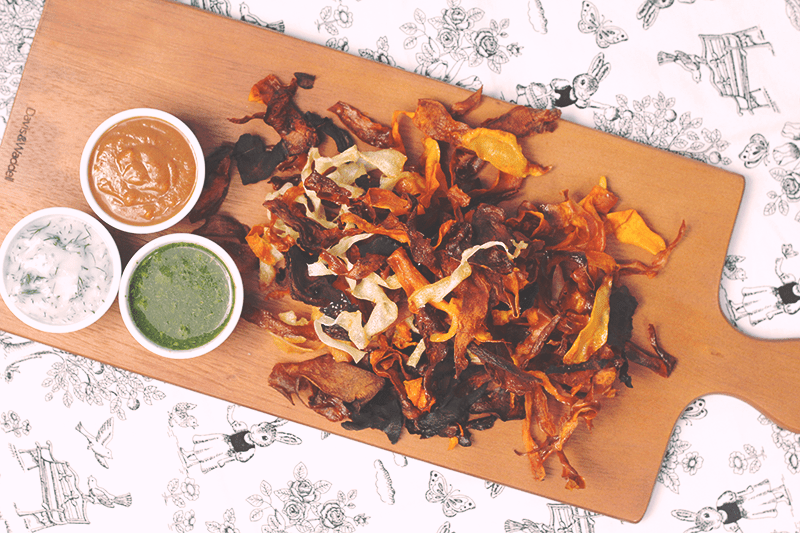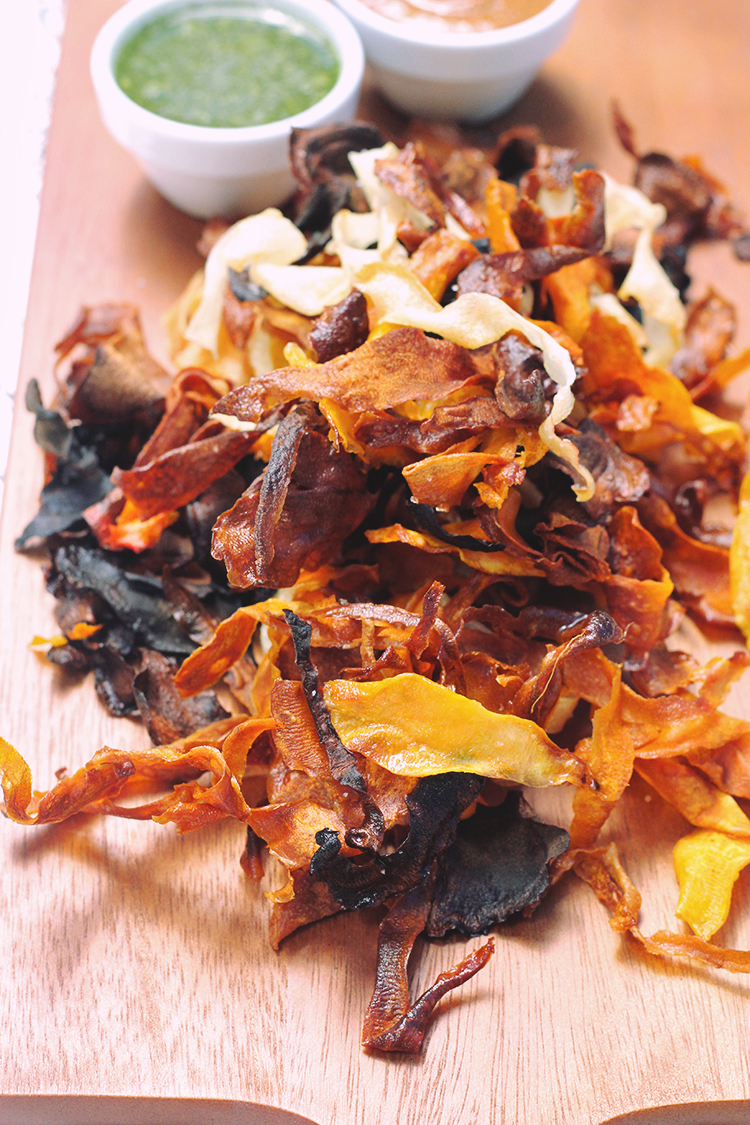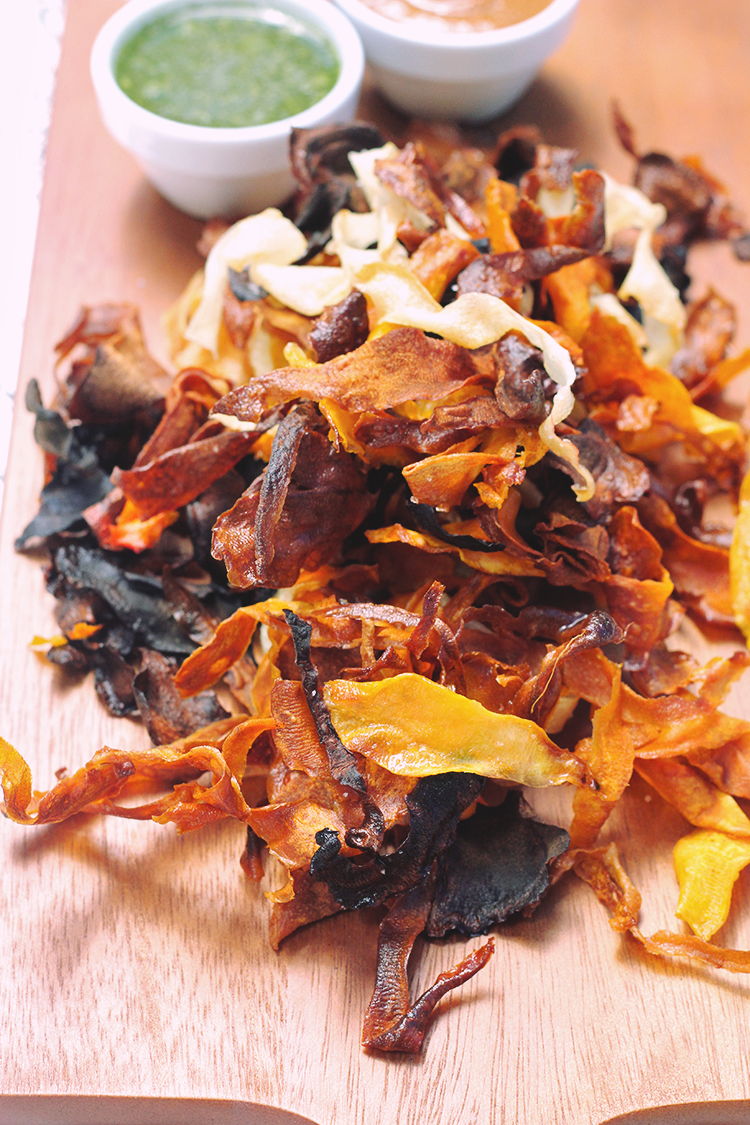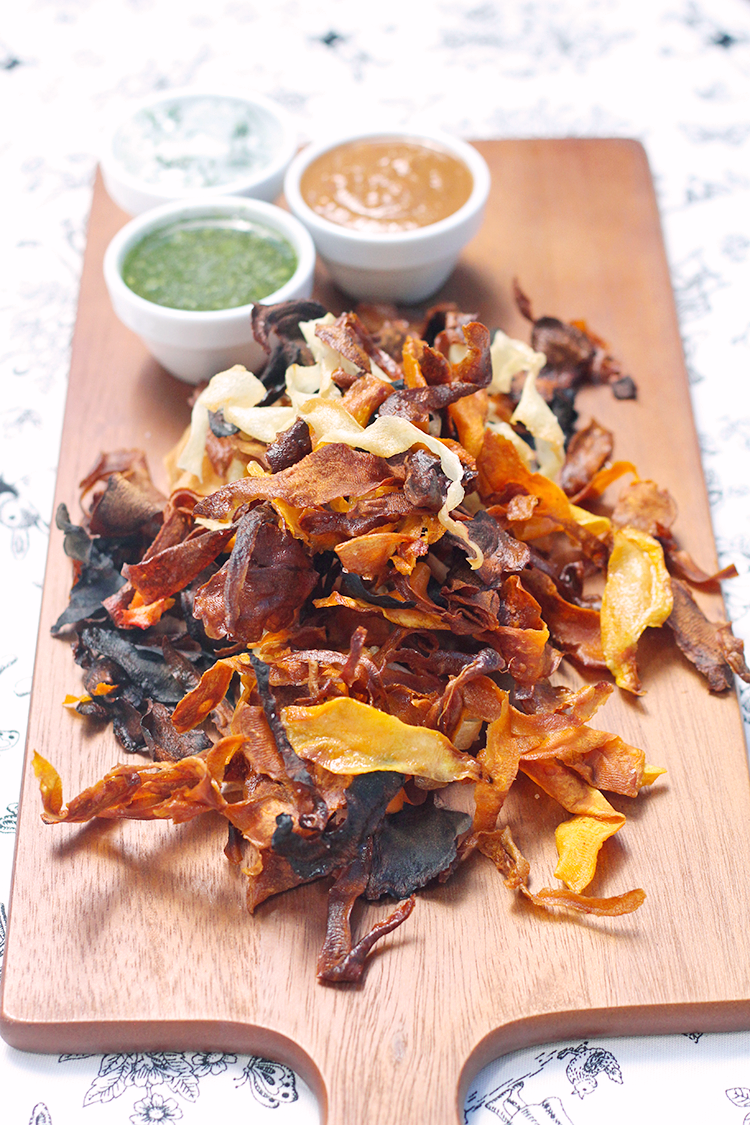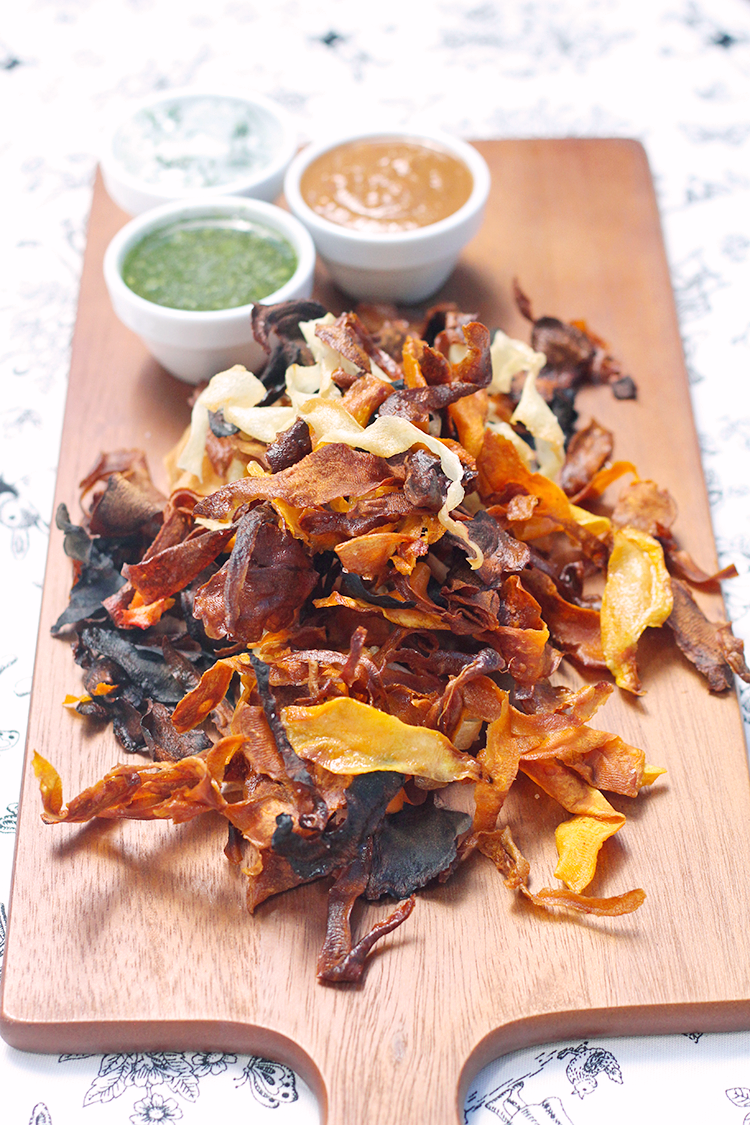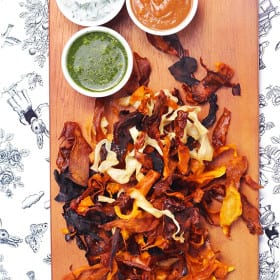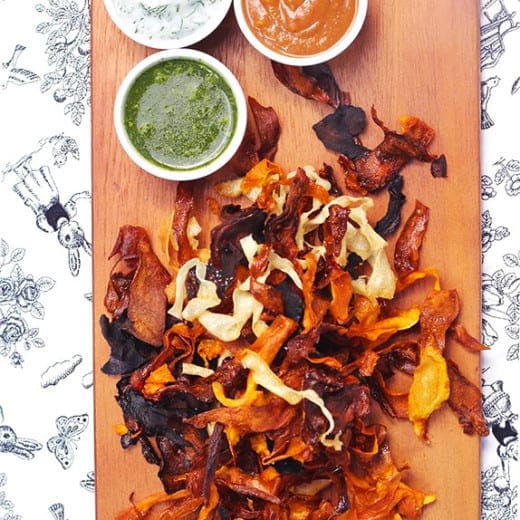 Veggie Chips and Dips
Ingredients
For Chips:

1

carrot

peeled

1

Sweet Potato

peeled

1

small Parsnip

peeled

1/4

of a Beetroot

peeled

Salt

to taste

Oil

for frying

For Coriander Chutney:

1/2

cup

chopped Coriander

1

clove

Garlic

2

teaspoons

Lime Juice

1/2

a Jalapeno Pepper

Salt

to taste

For Hoisin Peanut Sauce:

2

tablespoons

Hoisin Sauce

1

tablespoon

Crunchy Peanut Butter

1

teaspoon

Tamari

3

tablespoons

Water

For Lemon Dill Mayonnaise:

3

tablespoons

Vegan Mayo

2

tablespoons

Chopped Dill

Juice of 1/2 a Lemon
Instructions
For Chips: Using a vegetable peeler, make ribbons out of all the vegetables. It may seem like a lot, but the veggies shrink once cooked.

Heat oil in a small, deep saucepan till it reaches about 3 inches in height.

Fry veggies in 4 or 5 batches, without overcrowding the pan. Cook for 3-4 minutes, or until veggies are golden. They will still be limp at this stage.

Once cooked, transfer to kitchen towel lined plates and sprinkle with salt immediately. Let the chips cool. They will firm up after a short while.

Repeat with remaining vegetables, and then serve with dips!

For Coriander Chutney: Place ingredients in a nutri-bullet or blender and blend till smooth.

For Hoisin Peanut Sauce: Combine ingredients and whisk till smooth.

For Lemon Dill Mayo: Combine ingredients and stir till amalgamated.