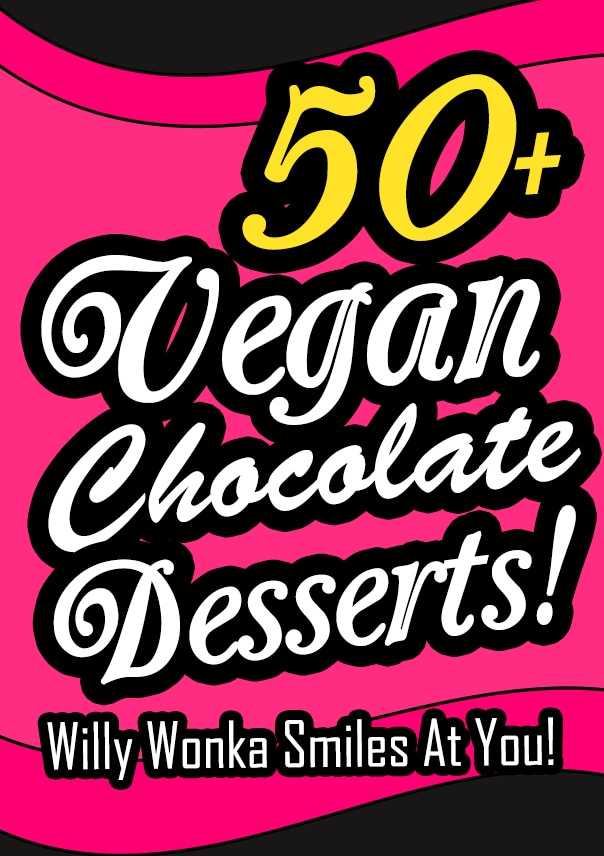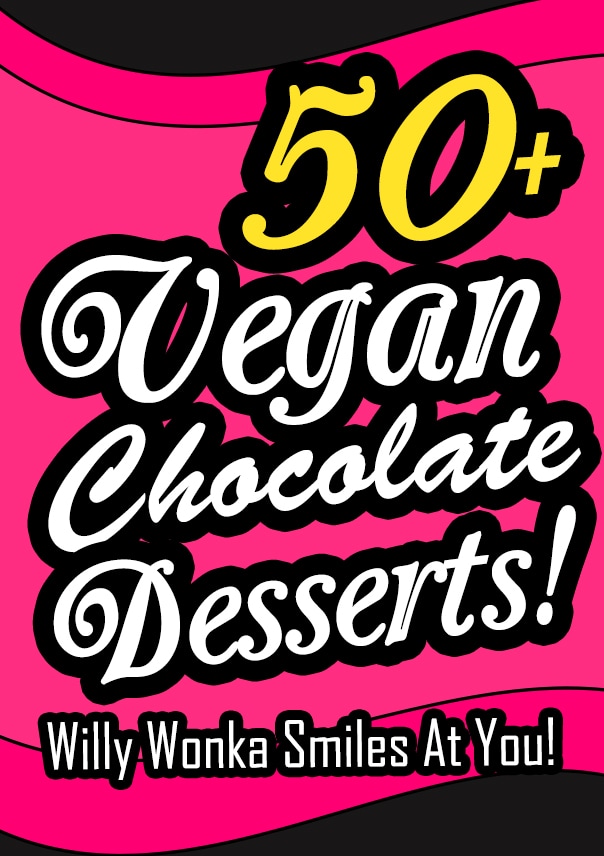 So just the other day I met up with my friend Willy Wonka over cups of steaming hot chocolate. The fella is as weird as ever, wearing a silly hat and talking about golden tickets and children in an inappropriate manner. But, anyway, whilst yapping on about his infamous chocolate factory, Willy Wonka suddenly turned to me and asked, "Hey, mate, tell me about the best vegan chocolate desserts on Earth!" Naturally, I was a little stunned; I never knew Willy Wonka was trying to become vegan! He's always been more of a weirdo than a vegan to me.
Well, Willy Wonka was in luck because, as a matter of fact, I did know of many wonderful 

vegan chocolate desserts

!
As a favor to him, I took the initiative to compile a list of 50+ of the very best vegan chocolate dessert recipes on the Internet. Many of them have been created by the most talented vegan bloggers ever. Most were submitted by our close blogging friends and fellow Finding Vegan bloggers (okay, we did sneak in a couple of our own vegan chocolate recipes, too!). A big, mega, epic thanks to everyone who submitted these wonderful recipes! You guys are incredible!
Now, you, too, can enjoy these mouthwatering vegan chocolate desserts! Some of these chocolate recipes are simple to make, others are hard, but all of them are orgasmic. There are chocolate bars, chocolate cookies, chocolate shakes, chocolate donuts, chocolate mousse, chocolate muffins – chocolate, oh delicious oozing chocolate! Damn it, I love chocolate!!!!!
FREE EBOOK SERIES! 5 SECRETS FOR FOOLPROOF VEGAN DESERTS
Okay, no more delays! Click on the Foodie Widget below to get your golden ticket to all these delicious vegan chocolate dessert creations! P.S. Be sure to disable your pop up blocker, if any, to see the widget below. Big kudos to Foodie.com for creating such an awesome recipe collection site! All original recipes and photographs have been credited to their respective creators.
Check out The Best Vegan Chocolate Desserts Willy Wonka Would Love!