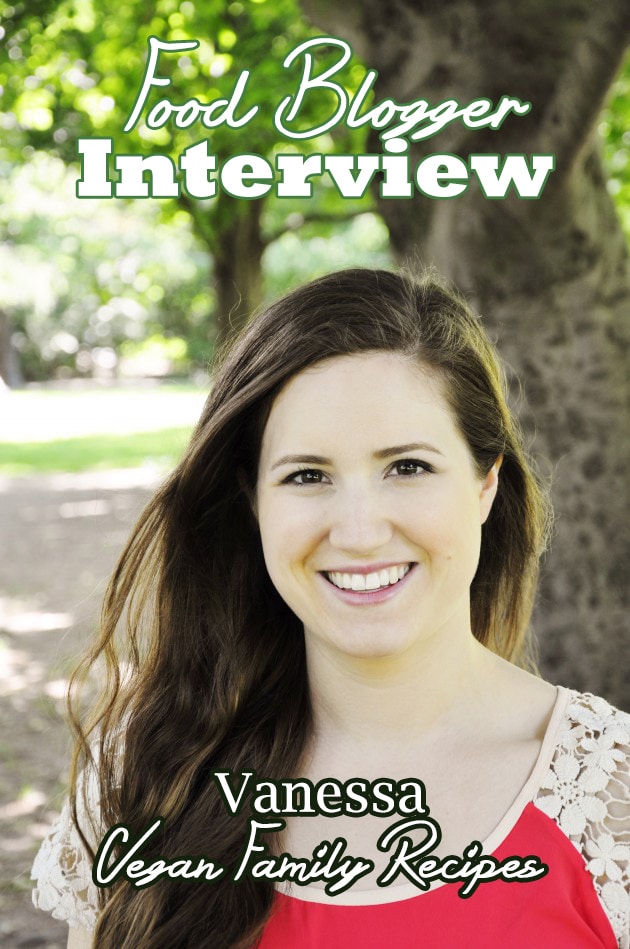 Every month we feature food bloggers that inspire us and captivate our imaginations (okay, we skipped December, bite us, haha!) This month we're super excited to present our exclusive blogger interview with Vanessa of Vegan Family Recipes fame. We've been big fans of Vanessa's food blog for a long time, way before we became food bloggers ourselves. In fact, her food blog was one of the reasons we were inspired to start Crazy Vegan Kitchen in the first place! The sublime quality of her recipes and photos speak for themselves.
We loved interviewing Vanessa! She's funny, outspoken, and – most importantly – very candid about who she is as a person and as a food blogger. She divulges honest details about her food blog, motherhood, married life, and many more 'real world' things. PLUS, Vanessa was also generous enough to share an exclusive recipe with us – her famous Vegan Double Chocolate Chunk Cookies! Yes, please. Give us more. We'll be your best friends. At least until the cookies are gone. 😀
Check out our food blogger interview with her below, with the Vegan Double Chocolate Chunk Cookie recipe listed further down. We also feature many of Vanessa's original and super-yummy vegan recipe creations; simply click on the pictures for full recipes! Don't be shy or we'll nice slap you. 😀
FREE EBOOK SERIES! 5 SECRETS FOR FOOLPROOF VEGAN DESERTS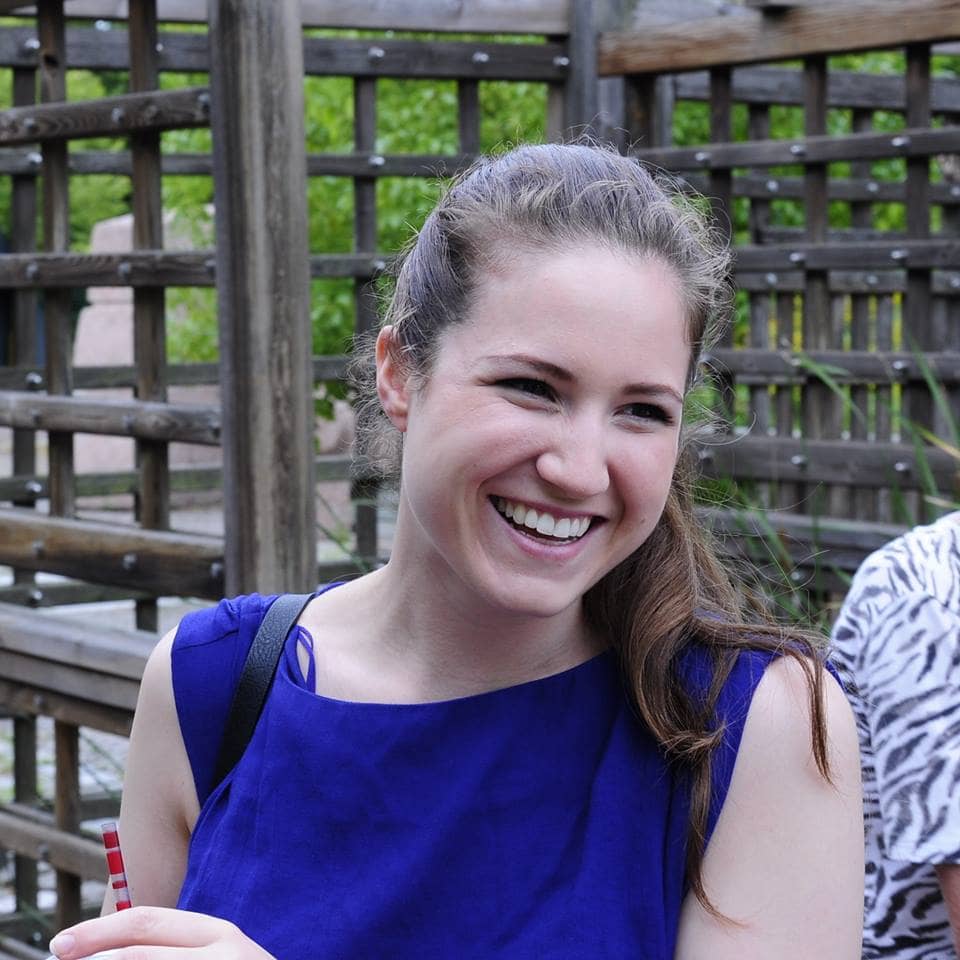 Tell us more about Vegan Family Recipes. Why'd you decide to start your food blog? How does it stand out from others?
Vanessa: Well, I have a very creative food blog name, Vegan Family Recipes. Ahem, I think it's pretty hard for readers to tell what it's about. 😛 So, just to be clear, it's a vegan family recipe blog 🙂 I actually started my blog to deal with my depression. Despite my constant sarcasm and smiley faces, I've had a lot of dark demons to deal with. My blog gave me something to focus on instead of myself. I was able to set goals and feel great about the little accomplishments along the way. It's helped me grow immensely and feel 1000% better. The best part about my blog is the simplicity of my recipes. I've got two little boys (1 & 3yrs old) running around so I definitely don't have a lot of time to make super complicated recipes. Funny thing is, the simpler the recipe the more my readers enjoy it. For example, my how to make coconut butter post has a huge number of views a day. It seemed silly for me at the time to post it because it only has one ingredient but people love easy recipes.
You have a really interesting back story about your husband, Max, becoming inspired to go vegan. What triggered this, and how has it influenced your own life?
V: Max read the book Thrive by Brendan Brazier and thought that it was brilliant and that we should both go vegan. I was really skeptical at first. I had been vegetarian since 15 but didn't think vegan was ever something I could be. Long story short, we tried it out for 30 days at first. I loved it and Max didn't. I stayed vegan (did have a few relapses the first few months) and Max went back to his carnivorous ways. I always cook vegan, and he likes it, but that doesn't mean that if we go out to eat that he won't enjoy a steak every now and then. I find it pretty gross but I can't tell a grown man what to do. 🙂
You mentioned on your page that you once felt insecure about being 'a stay at home mum'. Has the rapid growth of your blog managed to curb these feelings? What would your message be to other stay at home mums who might be feeling this way?
V: My sister, also a stay at home mom, once told me, "It's great being a stay at home mom. You get to be there for every moment of your kid's lives but that also means you are there for EVERY.SINGLE.MOMENT." Some of those moments are amazing and precious but others are just pure hell. I'm not ashamed to admit that I have days were I am just completely overwhelmed and want to sit in a dark corner and cry but of course I can't because there are two tiny nincompoops bouncing on top me asking when I'm going to make lunch. My blog has helped me deal with this greatly. I'm still there for my kids but I also have something that I can focus on that doesn't involve diapers and firetrucks. The best advice that I can give and that I should have given to myself immediately after the birth of my first child is, "Make time for your kids, make time for your husband, but most importantly make time for yourself and your hobbies." 
You're pretty quirky & random in some of your blog posts. We love it! how much of your everyday personality filters into the way you write your blog?
V: Oh boy, I am far more bizarre than my writing shows. If you look at the first few months of my blog posts you'll notice that I'm writing like some automated computer. I wasn't expressing myself or showing any personality whatsoever. I was writing for whoever I thought might be reading my blog. Slowly but surely I've learnt to "let Vanessa loose" and write whatever I'm thinking and comes to mind. I'm a very impulsive person so usually when I write something, I don't contemplate it, I just write. Plus it's always nice to have my two best friends, wine and margarita, sit next to me while I blog.
Your photos are always gorgeous! Could you please share some of your super secret photography tips?
V: Haha, I am so skeptical of my photography. I would love to tell you that I have this amazing set-up and have two hour long photography sessions. In reality, my set-up is a joke and a "sessions" for me is anywhere between 5-15 minutes. I usually try to take pictures when my youngest is taking a nap, this way he's not climbing up on the table and just shoving his face in the food. Then, I often just turn on the TV for my older son so that he doesn't ask me 500 questions while I'm taking pictures. He's great though and always eager to help (and taste) i.e. hold the backdrop or bring me a different fork. I even had him hold the Peanut Butter Mousse Pie I made, though he yelled at me because it was really heavy. 😀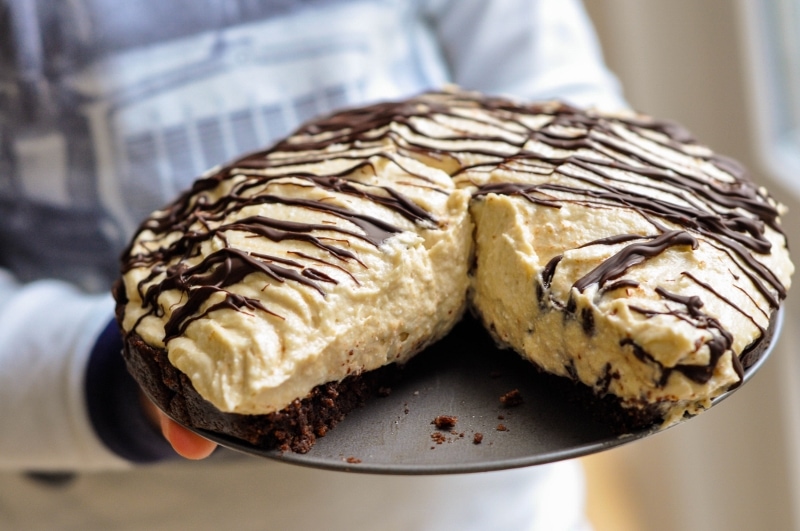 Name ONE person you'd absolutely love to meet in your lifetime.
V: Elvis. I have the biggest crush on him but only pre 1970's Elvis…you know, when he was still good looking. 😉 I would say to him, "mmmmmmmmm". Yeah, I would be completely speechless and just mutter weird noises. Mainly because I'd be weirded out that he's still alive since he's technically been dead for nearly 40 years.
What is the BEST part about being a mum? 🙂 What's the most stressful bit?
V: Little kids are so funny and make absolutely no sense. Being able to be there for their late night cuddles and times when my son explains to me that he just pooped really big snakes, are some of the best/interesting moments. Some of the more stressful times are when I am dead set on getting a post or recipe done and then all they do is scream, fight, refuse to take naps, throw their food, break plates, smear banana on the couch, have a diarrhea diaper explosion, and break a bottle of sticky balsamic vinegar on the floor next to my favorite shoes. Yeah, fun times. That's usually when I have to take a step back, inhale deeply, and realize that I love my blog but my kids will always come first.
---
And, of course, here's the OMG-ISH photos and recipe for Vanessa's

VEGAN DOUBLE CHOC CHUNK COOKIES!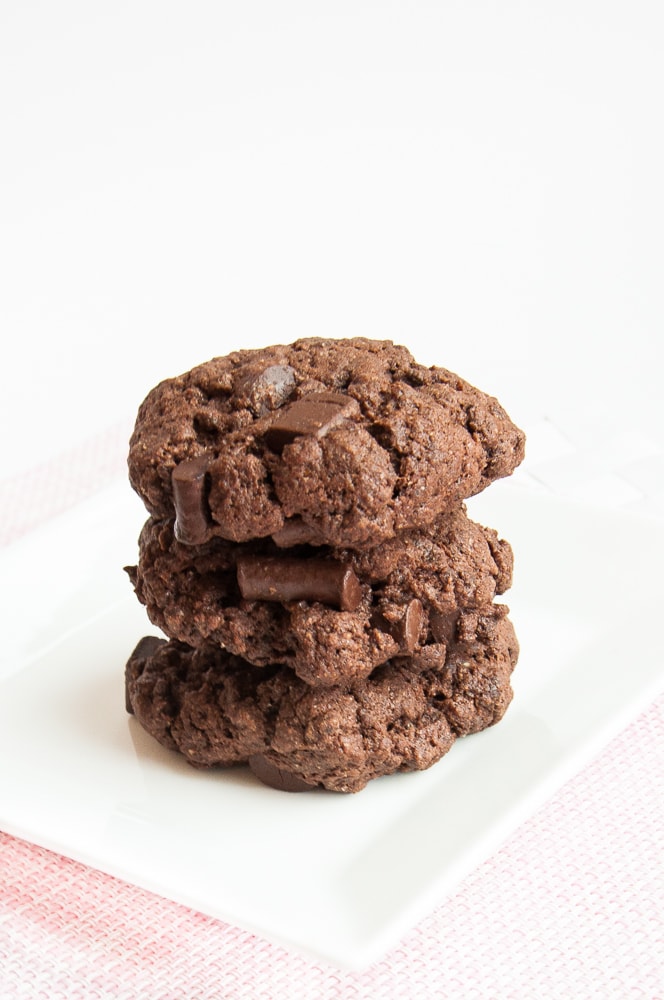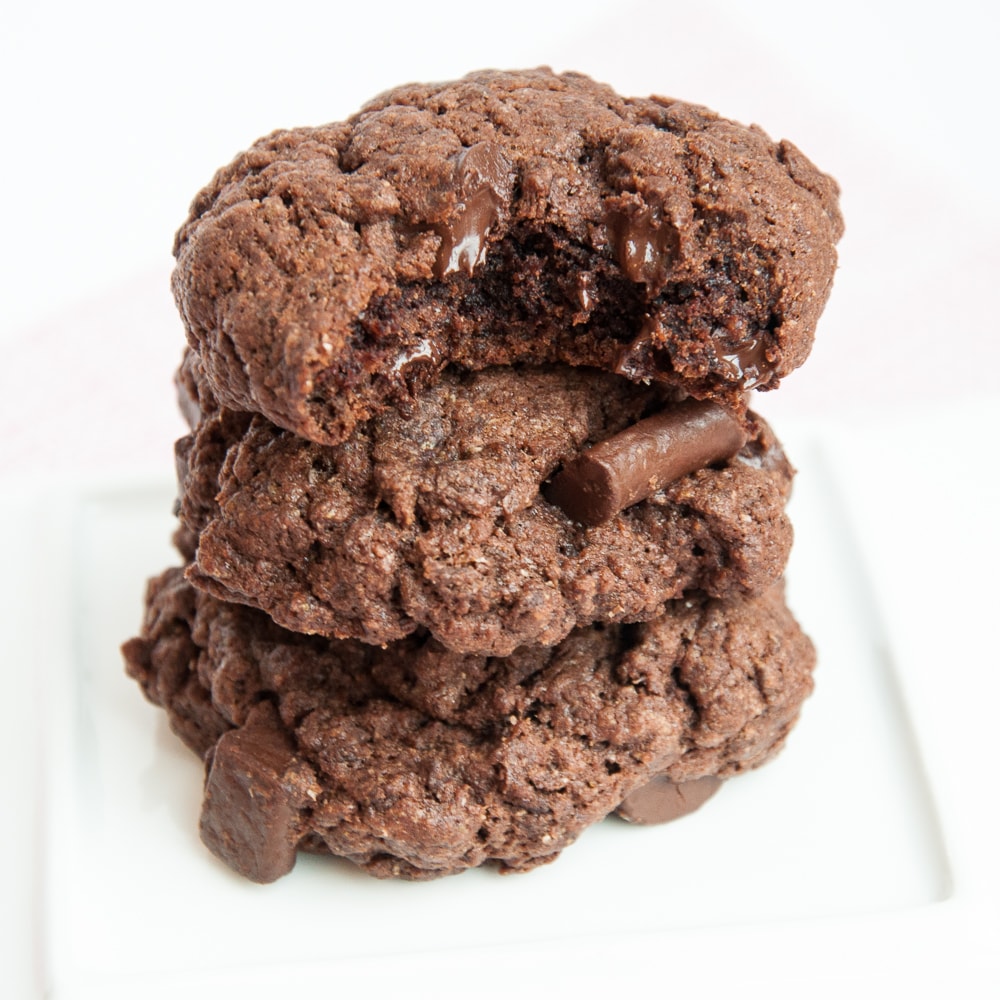 All photos taken by Vanessa @ Vegan Family Recipes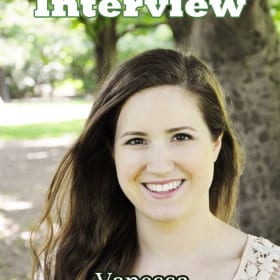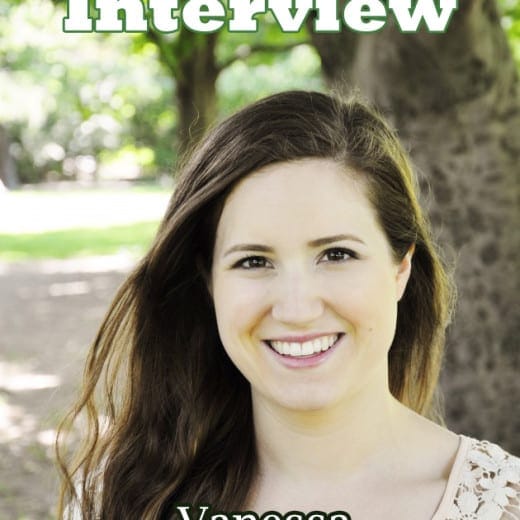 Vegan Double Chocolate Chunk Cookies
Ingredients
1/2

cup

Coconut Oil

1/2

cup

Raw Cane Sugar

1 1/4

cup

Whole Wheat Flour

1

teaspoon

Baking Soda

1/4

teaspoon

Salt

4

tablespoons

Cacao or unsweetened Cocoa powder

2

Chia eggs

1/4

cup

Almond Milk or other plant based milk

2/3

cup

Vegan Chocolate Chunks

I use Enjoy Life
Instructions
Preheat oven to 375F (190C) and line a cookie sheet with parchment paper.

Cream together Coconut Oil with sugar in a mixing bowl. If coconut oil is too hard, heat in microwave for roughly 15 seconds, to soften.

Stir in flour, baking soda, salt, and cacao.

Add chia eggs and almond milk to form a dough.

Stir in chocolate chunks and drop large spoonful of cookies on cookie sheet and flatten slightly with a spoon. Bake in preheated oven for 12-15minutes.

Cool on cookie rack and enjoy!
Notes
Notes: 1) If at any time coconut oil starts to get too hard, heat dough in microwave for a few seconds. You want to soften the coconut oil, not melt it. Do not microwave dough after adding chocolate chunks. 2) Coconut oil can be substituted with a vegan butter or margarine as well.
Connect with Vanessa! Be a part of the Vegan Family Recipe… Family! 😉