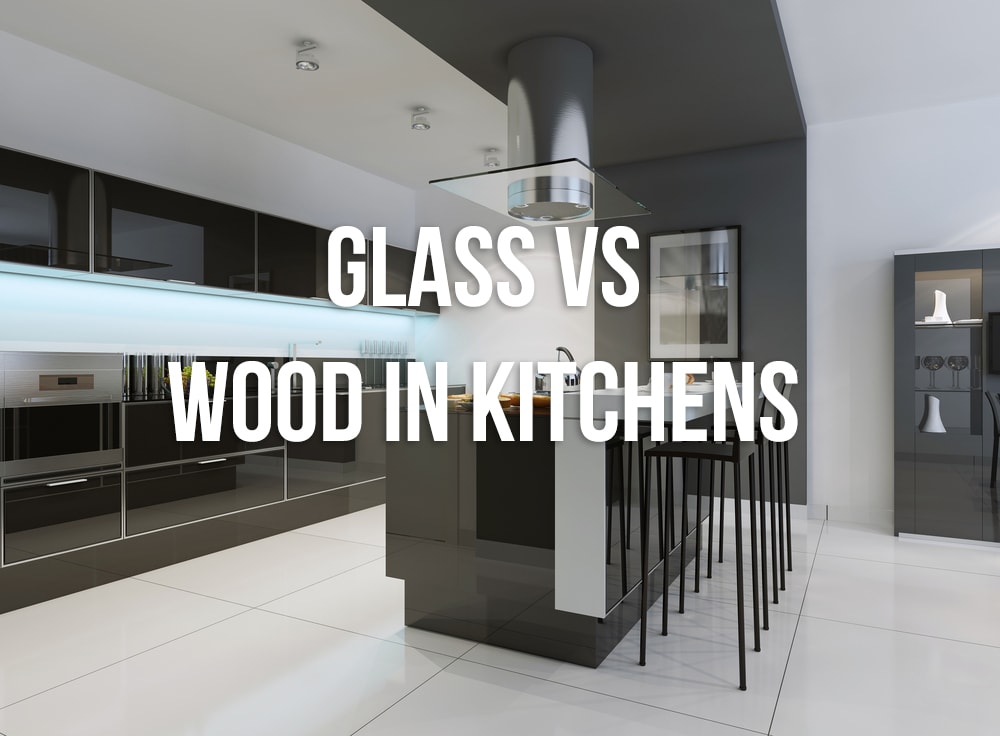 The glass cabinet trend is gaining momentum. Wooden cabinets have had their moment for a while now, but from the look of things, they are about to get replaced. Glass cabinets are the latest trend in home decor. Here are the reasons why glass cabinets are taking over and outpacing the evergreen wooden cabinets.
1. Glass Cabinets are Trendy
Homeowners want to keep up with emerging trends. The latest trend in home décor is keeping things natural and airy. There is no better material for the job than glass. Wooden cabinets may make a kitchen appear more closed. Glass, on the other hand, makes it more open and welcoming. Everyone wants rooms with white and natural light.
On top of giving you the benefit of protecting your kitchenware, it allows you to expose your beautiful kitchen items. It is a great alternative to open shelving where your dishes may not be entirely protected from falls and dust. And, if you're dealing with lots of dust in your kitchen, consider buying one of these hoses.
FREE EBOOK SERIES! 5 SECRETS FOR FOOLPROOF VEGAN DESERTS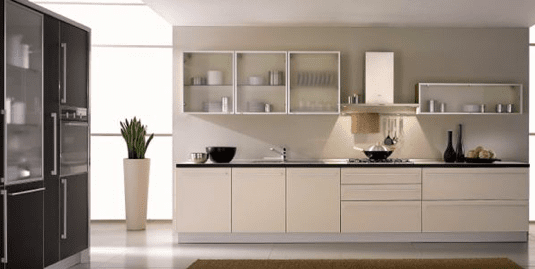 2. They are Easy to Clean
There is a lot that happens in your home that you can't be prevented. Spills are likely to occur, and your wooden cabinets may get dirty. As much as wood is perceived to give your home a natural finish and be long-lasting, it has a downside: it gets stained easily. Glass cabinets will stain too but getting rid of the dirt is way easier. Cleaning wood cabinets requires more time, efforts and resources. With time, the dirt may become fixed, and this will totally ruin the aesthetics of your home. You may be forced to replace them. Glass cabinets hardly stain, and if they do, cleaning up is easy. All you will need is a glass cleaner.
3. They are better for Displaying Items
There are those pieces of art, antiques, and dish-ware that you would love to show off. If you are using wooden cabinets, you will miss out on that chance. No one will be able to see through them. More so, keeping your expensive and glamorous items is not safe. Glass cabinets provide you with a unique option of displaying your valuables without the fear of breaking or getting dusty. Clear glass cabinets at the corner of your living room can add to the décor if used to display trophies.
You have the option of choosing transparent or stained glass to add glamour to your house. Floating glass cabinets are not only stylish, but they are also a perfect way of displaying art pieces.
4. Variety of Glass Cabinets
Wood cabinets may be limiting, especially if you are the creative kind. When it comes to glass cabinets, you have several options. You have sliding glass cabinet doors, floating cabinets, panel shaker cabinet doors, among many other options.
Depending on their use, you have plenty of options too. If you want cabinets for display, you can work with clear glass. If you wish to get a decorative effect and also to keep the clutter away, you can work with frosted glass. To add life and color to your room, you can use stained glass.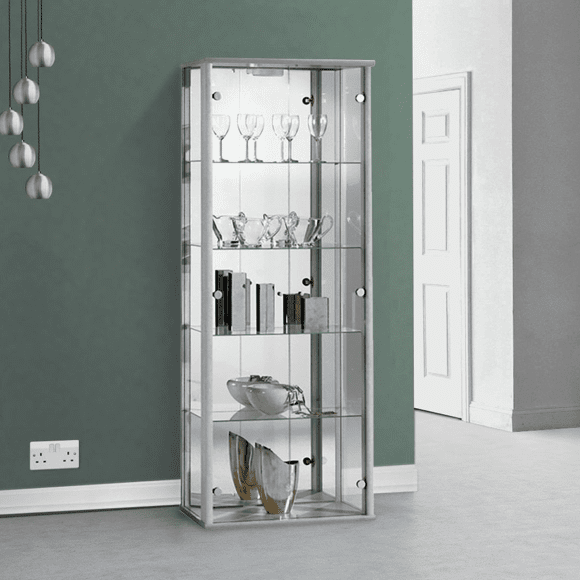 5. Glass Cabinets – More Affordable Than Their Wooden Counterparts
Wood is more expensive than glass. If you are looking to upgrade your living room, kitchen, or bathroom without breaking the bank, glass cabinets would be the way to go. The cost advantage is not limited to the point of purchase. Remember that wood is more susceptible to rot and weathering. The maintenance of wood is quite high as you have to invest in special detergents. Eventually, you may have to replace the wood.
Glass, on the other hand, is not only affordable when buying it, but it is also low maintenance. It doesn't rot or weather. Provided it does not break; it will serve you for years. To prevent it from breaking, you should consider installing it on the upper wall.
6. An Eco-Friendly Alternative
By installing glass cabinets, you will be making a significant contribution to environmental conservation. If the demand for wooden products continues to increase, so does the decline of trees. Choosing glass over wood is an eco-friendly way of remodelling your kitchen. Unlike wood, it is renewable. This will reduce the number of trees felled to supply wooden cabinets. There is no better feeling than preserving Mother Nature.
7. Customized Glass Cabinets
As earlier mentioned, you have the option of choosing a particular glass sheet for a specific job. The beauty of using glass cabinets is that it allows you to explore your creativity in several ways. For instance, if you are using frosted glass, you can choose appealing patterns that will add to the décor of your home and at the same time, maintain the privacy of your items.
Glass cabinets can be paired with LED light bulbs to illuminate and highlight the valuable items on display. This makes your home look even better. Glass cabinets can be cut and shaped into designs that will blend with the architecture of your home.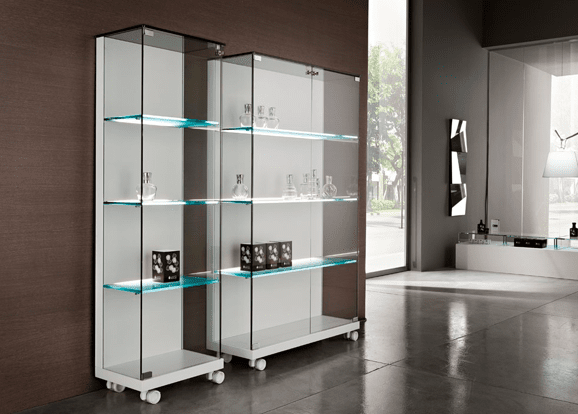 8. Display Cabinets in the Kitchen Make Work Easier
Having wooden cabinets in the kitchen is okay. You get to store your spices and items in one place. Glass cabinets go beyond storage. You will be able to spot all the items on display, making it easy for you to reach them. Seeing clearly what you are reaching for also reduces accidents and keeps your kitchen organized.
Glass cabinets are the best option for transforming your kitchen. They are affordable, easy to clean and easy to maintain. The glamour that they add to your space is also unmatched. You have the freedom of designing them to your preferred taste, and they do more than just store your items. They add décor to your space in the most seamless means. To get the most out of glass cabinets, ensure that you source quality glass sheets and you install them at the right place and in the right way.