I'm a sucker for recipes that costs barely anything to make – that means more money for me to waste on various different poisons to put into my body over the weekends. Shhhh. A couple of days ago I came across a Vegan Deviled Potato Bites recipe on Tasty's Facebook page, and being the cheap ass Vegan I am, I knew I had to make them.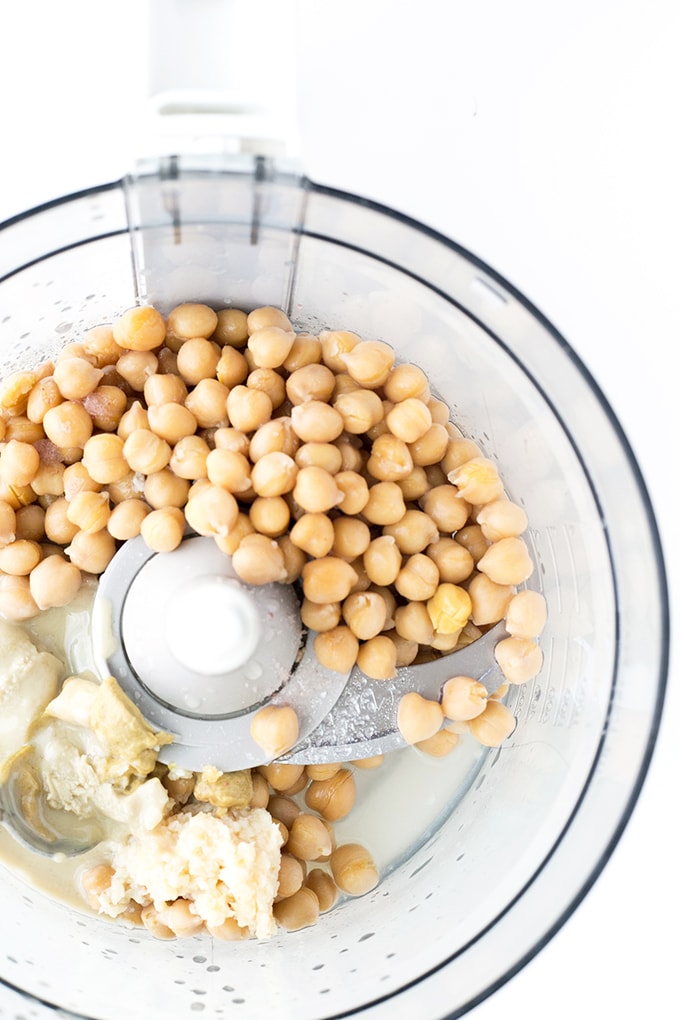 Unlike regular ol' Deviled Eggs, this recipe doesn't contain, um Eggs. Duh. Vegan! The Vegan Potato Bites center is made of Chickpeas, Garlic, Tahini, Turmeric, Maple Syrup, Salt, Cayenne, and a little bit of Potato. It's basically bloody Hummus with a few other things added in and costs barely fu*king anything to make.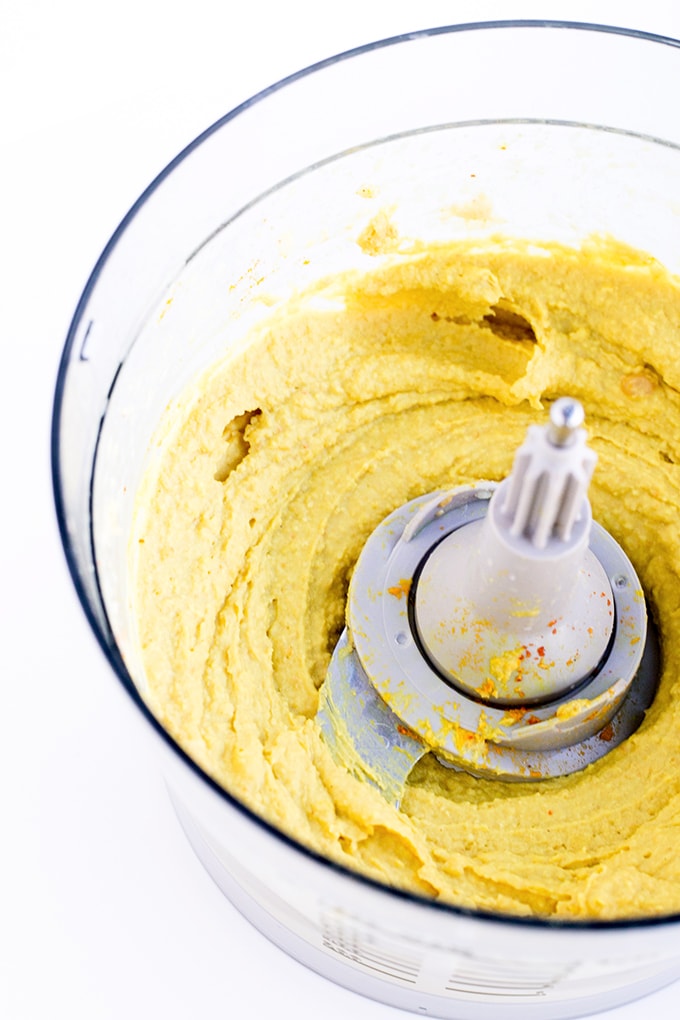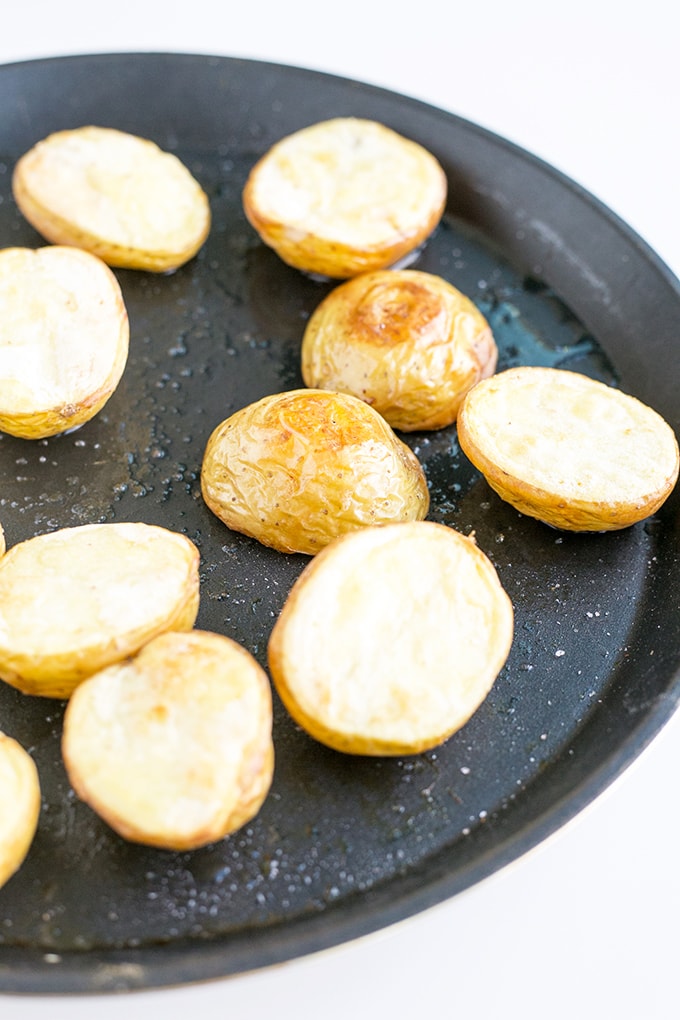 In order to give these Vegan Deviled Potato Bites a FEGGY look (fake eggy, how cute am I? Gag), I roast Salad Potatoes in the oven till they are soft and their flesh is scoop-able. Egg shaped/sized potatoes in Australia are labelled Salad Potatoes, no idea what they are called elsewhere in the world, but just use any small potatoes you can find.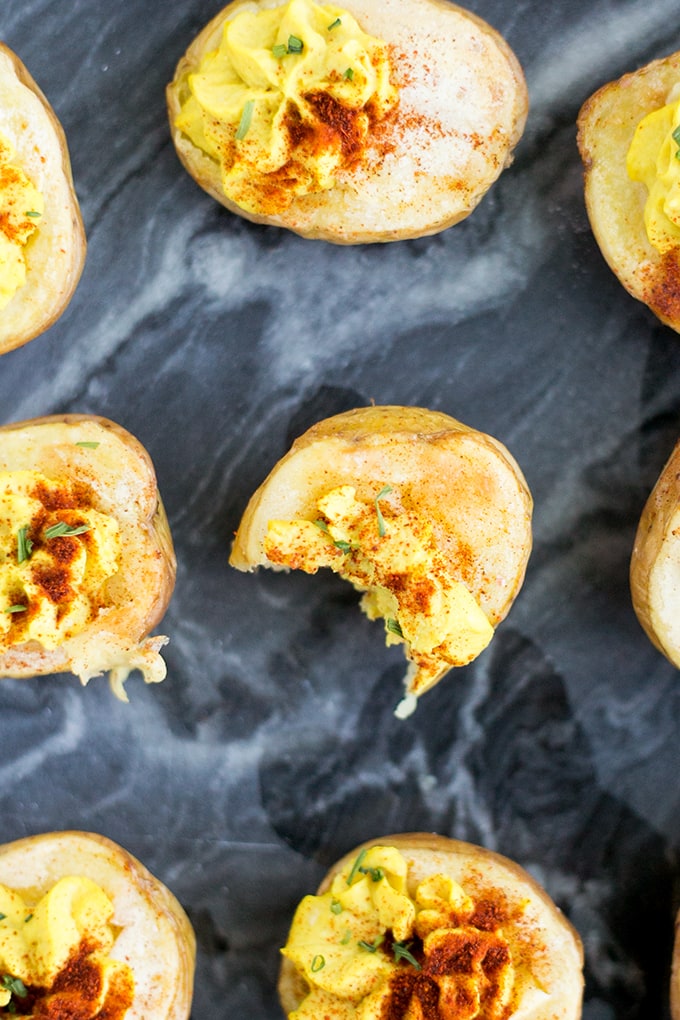 Once your potatoes are cooked, you simply scoop a little hole out in the middle of each halve and pipe your prepared Hummus into the cavity. You don't have to use a piping bag/tip for this if you're too much of a lazy ass (just dollop the hummus in), but piping does make them look classy and sh!t. My Vegan Deviled Potato Bites don't use very much oil at all, are Gluten Free, Vegan, and are as cheap as I am. Enjoy.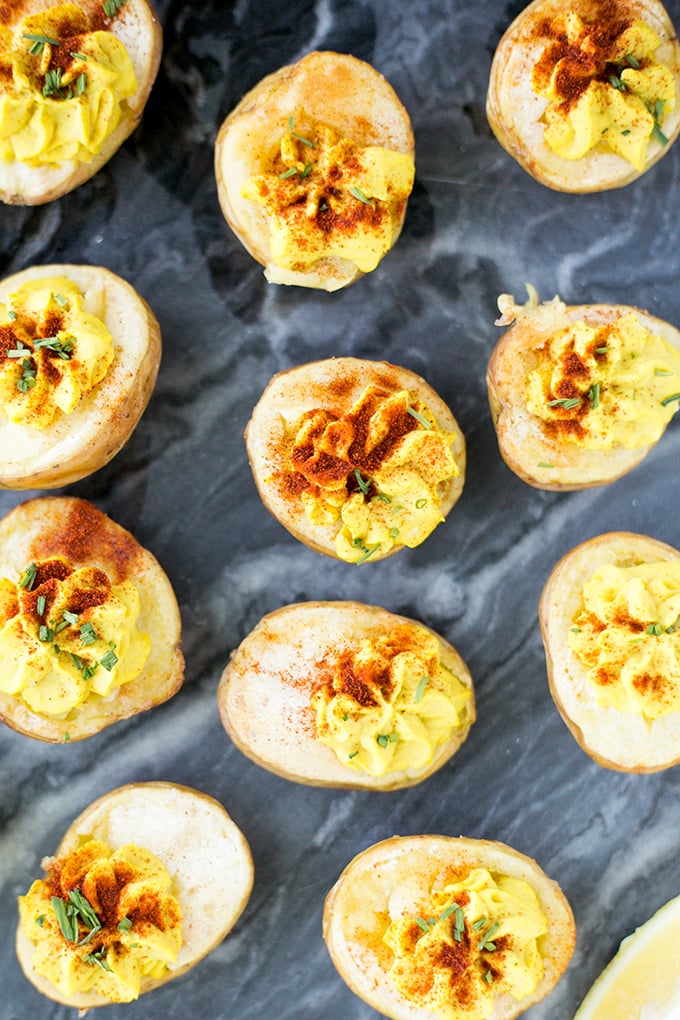 Crazy Vegan Kitchen
Serves 4-6
Simple Cheap Ass Vegan Deviled Potato Bites
Vegan Deviled Potato Bites - Hummus piped into the center of tasty Roasted Potatoes.
1 hrPrep Time
40 minCook Time
1 hr, 40 Total Time
Ingredients
15 small Salad Potatoes, halved
2 teaspoons Vegetable Oil
Salt, to taste


1 14oz can Chickpeas, drained
1 tablespoon Lemon Juice
1 1/2 teaspoons Minced Garlic
1 teaspoon Dijon Mustard
1 teaspoon Turmeric
1 teaspoon Maple Syrup
1/4 teaspoon Cayenne Pepper
1 1/2 tablespoons Tahini
3 tablespoons Water
Salt/Pepper, to taste


Smoked Paprika
Chives
Instructions
Preheat oven to 200 degrees Celsius. Place halved Potatoes on a baking sheet. Sprinkle with vegetable oil and salt, and toss to coat. Arrange Potatoes cut side up and roast at for 40 minutes, or until soft.
Let potatoes cool for 5 minutes and then scoop out a small section in the middle of the Potatoes to create a cavity. Save scooped out Potato to add into Hummus.
In a food processor, combine all the ingredients for the Hummus, including the reserved scooped out Potato and blend till smooth and creamy.
Spoon mixture into a piping bag fitted with a star tip, and pipe into the cavities in the Potatoes.
Sprinkle with Smoked Paprika and chopped Chives. Serve warm.
Notes & Other Shyt You Need To Know
Adapted from Tasty Recipes Facebook Page.
7.8.1.2
83
https://www.crazyvegankitchen.com/cheap-ass-vegan-deviled-potato-bites/