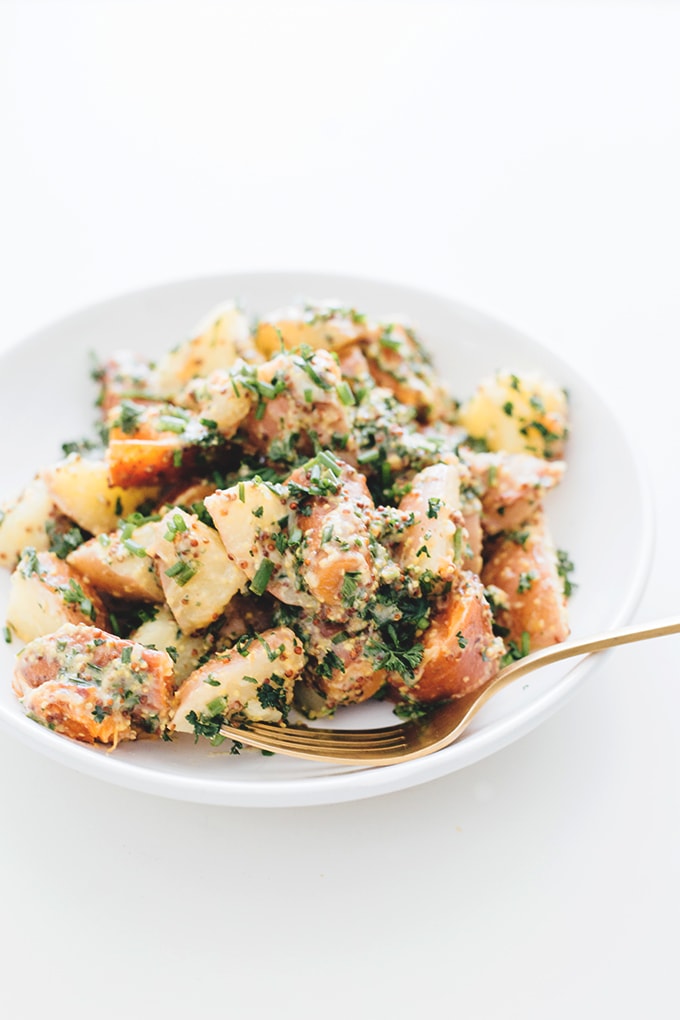 I'm a real sucker for Potato Salad. I mean, who is't? In my pre-vegan days, I'd stuff my face silly with tub fulls of the stuff, and then spend the entire night feeling sick in bed. Thankfully, those days are long gone and I no longer have the tendency to binge on Potato Salad (there should be rehab for those addicted to Potato Salad, IMHO). With that said, I do still enjoy the occasional Potato Salad treat every now and then, so I'm glad that I have come up with my very own version of a Healthy Vegan Herbed Potato Salad.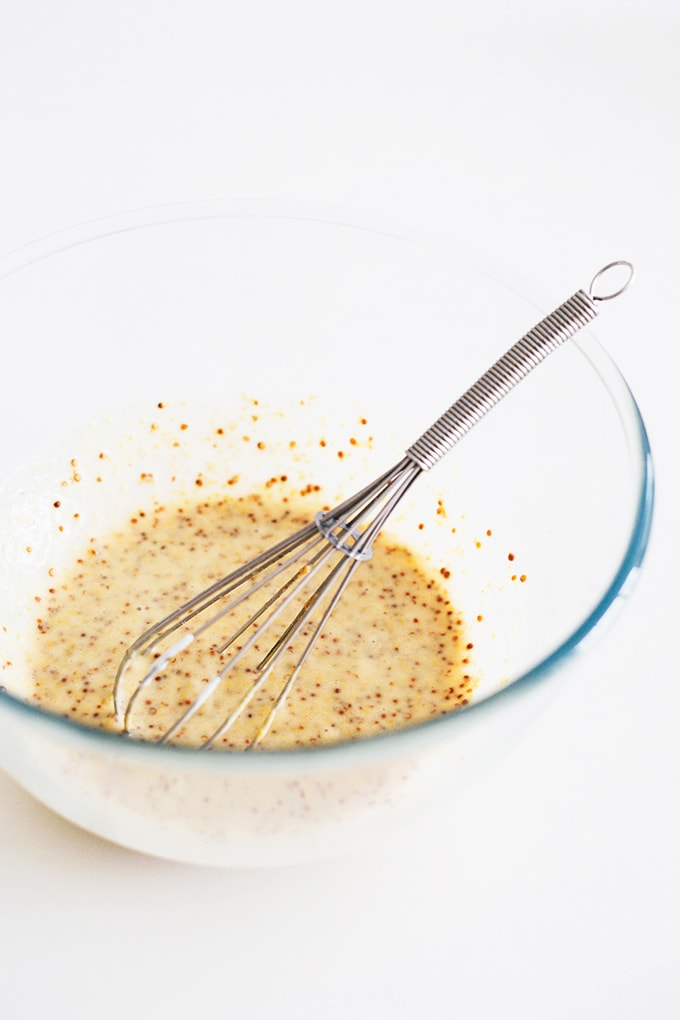 The recipe for my Healthy Vegan Herbed Potato Salad utilizes both white and sweet potatoes to add an extra nutritional punch to the otherwise ordinary, everyday Potato Salad recipe. I personally love the touch of subtle yet creamy sweetness the Sweet Potato brings to the table as well. Wow, I sound like a fancy bitch. Anyway, onto the dressing in this recipe –  I make a Mustard and Herb Dressing that comprises of Whole Grain Mustard, Dijon Mustard, Olive Oil, Garlic, Onion Powder, Maple Syrup, Lemon Juice, Fresh Parsley, Fresh Chives and just 1/2 a tablespoon of Vegan Mayonnaise.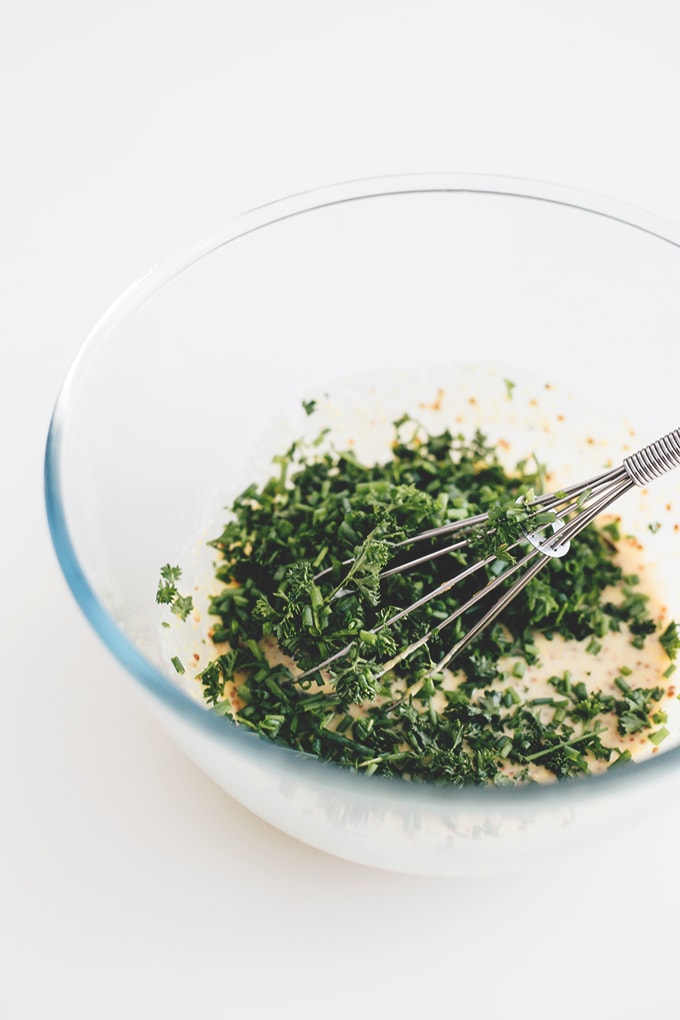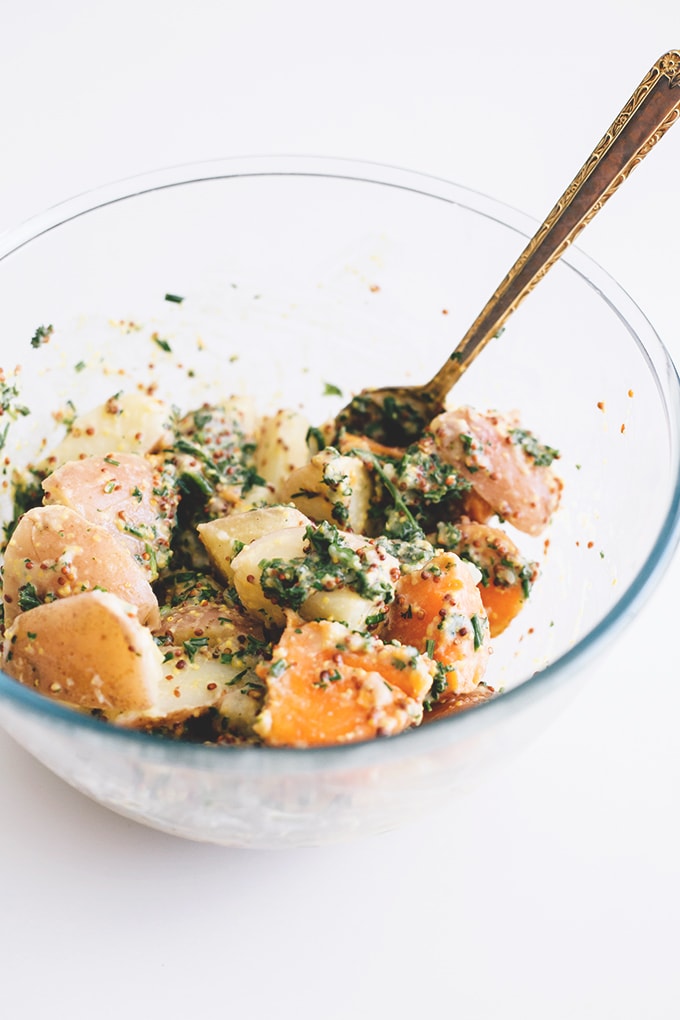 Once your Potatoes and Sweet Potatoes are boiled and tender (I leave the skins on as they are loaded with nutrients and fiber), you throw the lot into your bowl of prepared Mustard and Herb Dressing. After a quick toss to coat and a little taste test to check for seasoning, you'll be rewarded with a hearty and delicious Vegan Potato Salad that even Non-Vegans will love. Promise. So if you want to make your very own fukking dope ass Healthy Vegan Herbed Potato Salad, scroll down for the full recipe! Ta!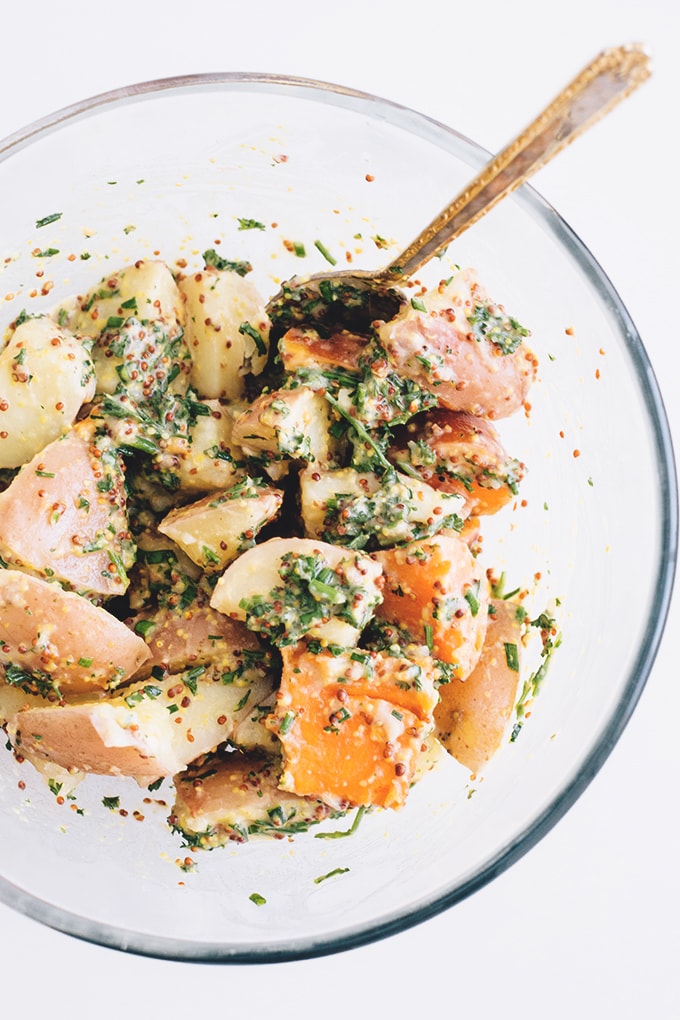 Crazy Vegan Kitchen
Healthy Vegan Herbed Potato Salad
Healthy Vegan Herbed Potato Salad - a delicious salad loaded with Potatoes, Sweet Potatoes and a tangy Mustard and Herb Dressing.
5 minPrep Time
15 minCook Time
20 minTotal Time
Ingredients
3 Medium Red Skinned Potatoes, cut into large cubes
1 small Sweet Potato, cut into large cubes



For The Dressing:

4 tablespoons Whole Grain Mustard
1 tablespoon Dijon Mustard
1 1/2 tablespoons Maple Syrup
1 tablespoon Lemon Juice
1 teaspoon Minced Garlic
1 teaspoon Onion Powder
1/2 tablespoon Vegan Mayonnaise
2 1/2 tablespoons Olive Oil
1/2 cup finely chopped Parsley
1/4 cup chopped Chives
Salt/Pepper, to taste
Instructions
Fill a large pot with cold water and add your prepared and chopped White and Sweet Potato to the pot. Over a medium heat, bring potatoes and water to a boil. Continue gently boiling until potatoes are fork tender, about 15 minutes.
Meanwhile, prepare dressing by combining Whole Grain Mustard, Dijon Mustard, Maple Syrup, Lemon Juice, Garlic, Onion Powder, Vegan Mayonnaise and Olive Oil.
Whisk to combine. Add chopped Parsley and Chives to the dressing and mix to combine.
Once potatoes are tender, drain and add them to the bowl of dressing.
Gently toss to coat potatoes in dressing and then check for seasoning and adjust accordingly.
Serve warm or at room temperature.
Notes & Other Shyt You Need To Know
Leftovers can be kept in the fridge in an air tight box and enjoyed cold.
7.8.1.2
115
https://www.crazyvegankitchen.com/healthy-vegan-herbed-potato-salad/