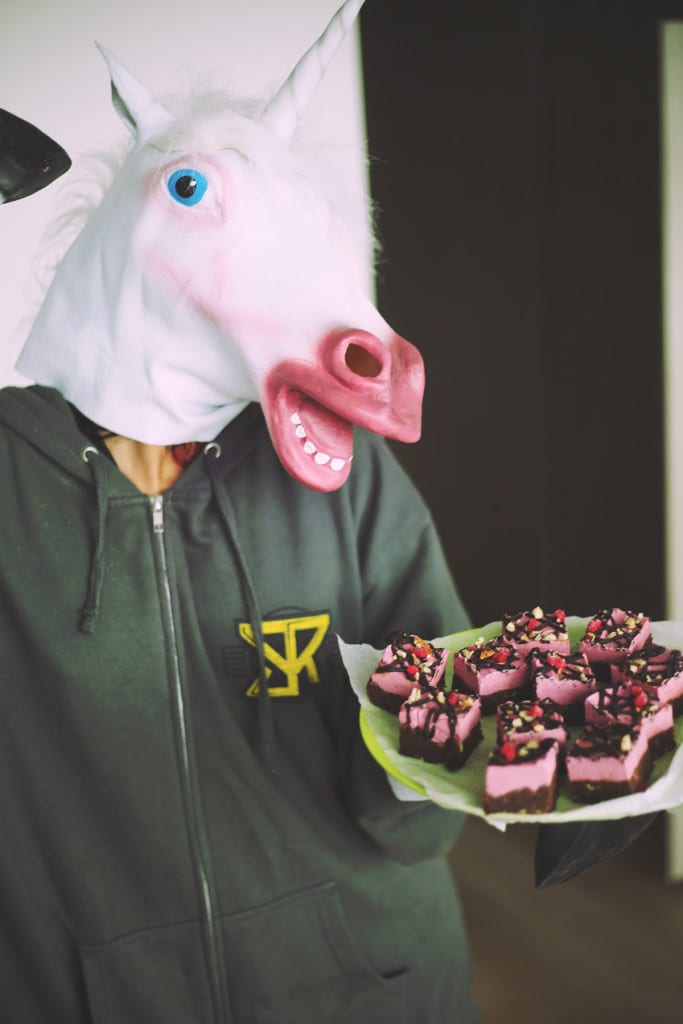 Hi there. I'm Miss Unicorn. I will be posting today because Amrita is like, dead. But enough about them.  Anyway, besides being a unicorn, I also happen to be the BEST FOOD BLOGGER IN THE UNIVERSE. No one is as good as me! All I do is bake, cook, gossip with other unicorn food bloggers and stay in the kitchen all day long.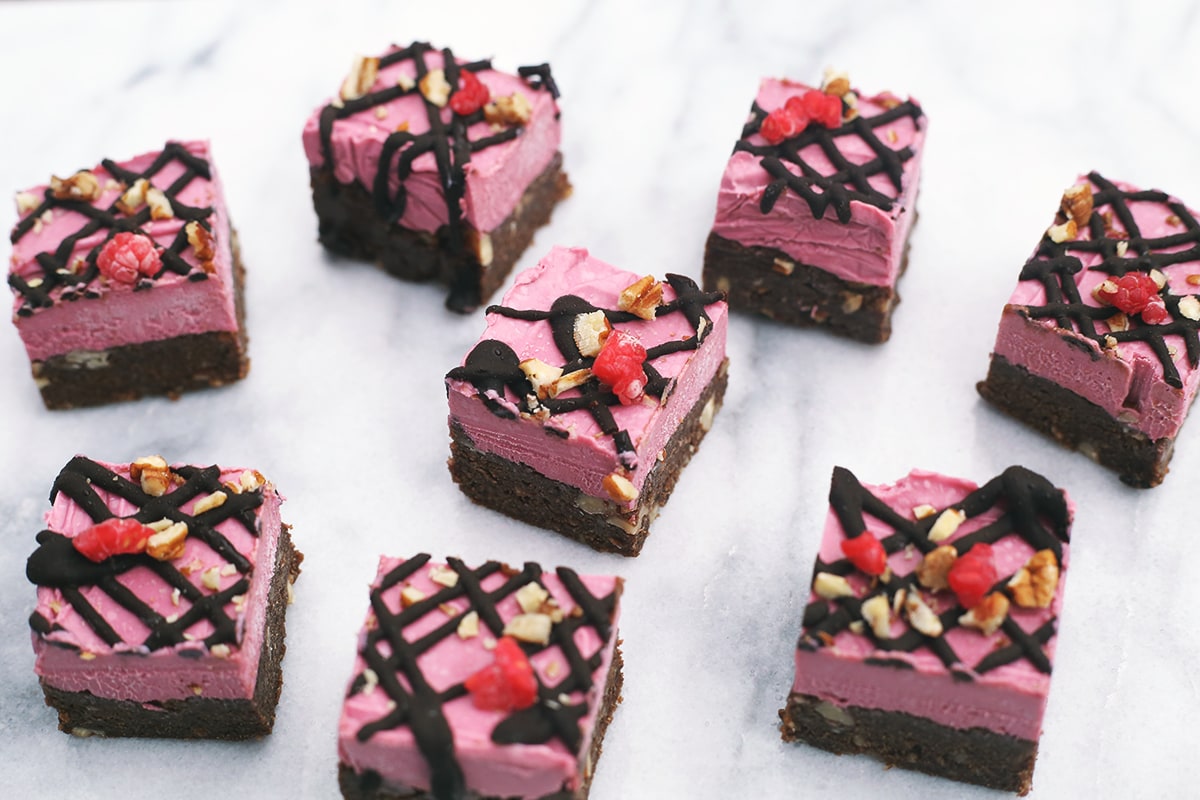 Today I present to you, Raw Chocolate Raspberry Brownies. They are yummy in my tummy and all my unicorn a$$hole friends like totally love them. I am amazing in the kitchen. I'm just all over the place like a beautiful rainbow.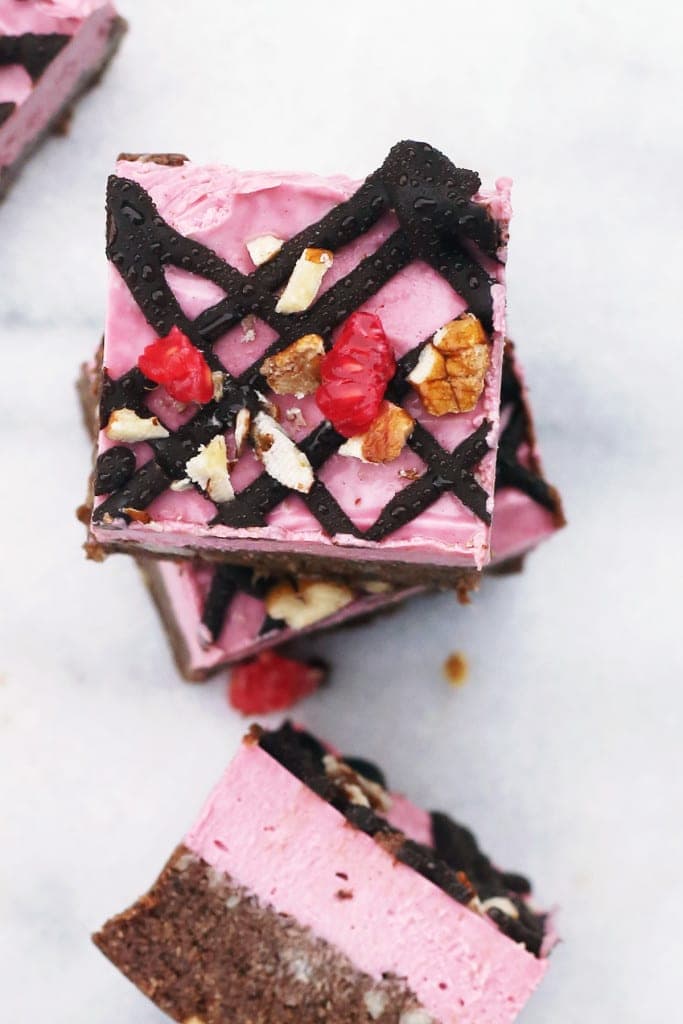 These Raw Chocolate Raspberry Brownies have a raw chocolate brownie base and are topped with creamy, delicious raw raspberry cheesecake. Everything is like, so raw. By the way, that reminds me, did you know that everyone loves me? They're like, totally jealous of everything I was born with. It's all about me. Nothing matters unless it's about me. These Raw Chocolate Raspberry Brownies are only amazingly delicious because I made them.
FREE EBOOK SERIES! 5 SECRETS FOR FOOLPROOF VEGAN DESERTS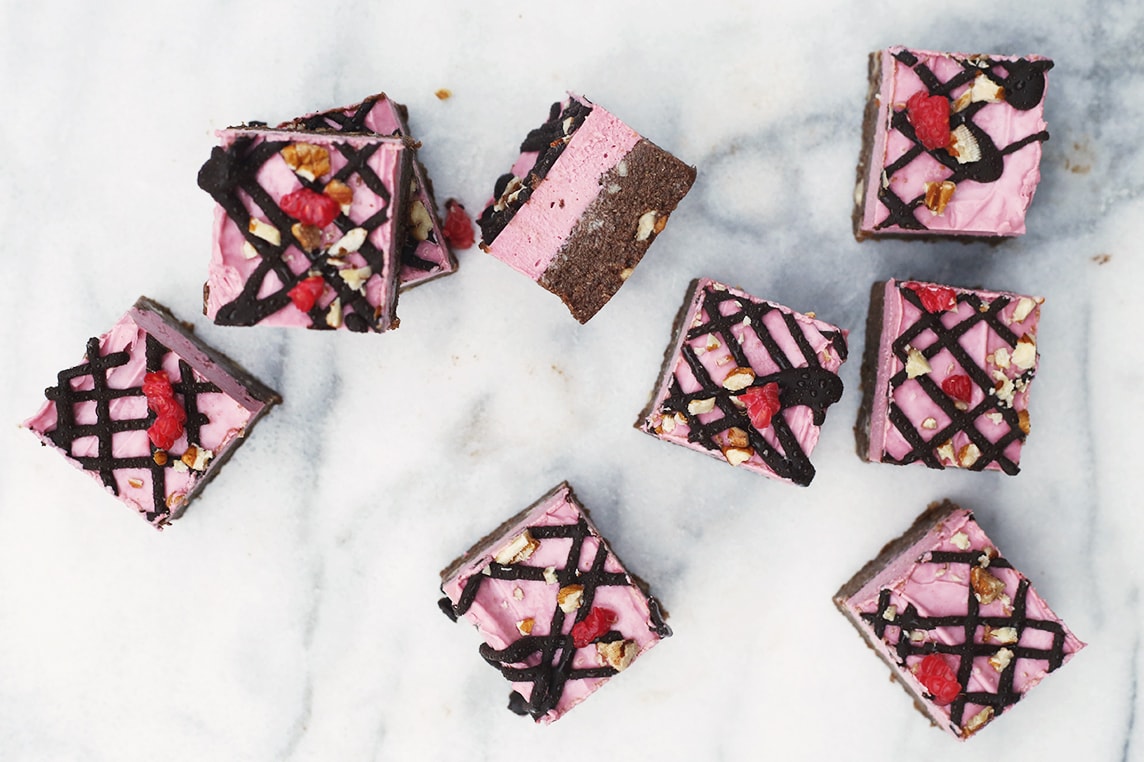 Anyway, back to my recipe. Sometimes I get carried away with myself. These Raw Chocolate Raspberry Brownies are:
Really Raw. Like, awesome raw.
Full of my favorite thing in the world – nuts
Tangy and delicious like myself
Chewy like my horn
Smooth and Creamy like my skin
And will make you sh*t rainbows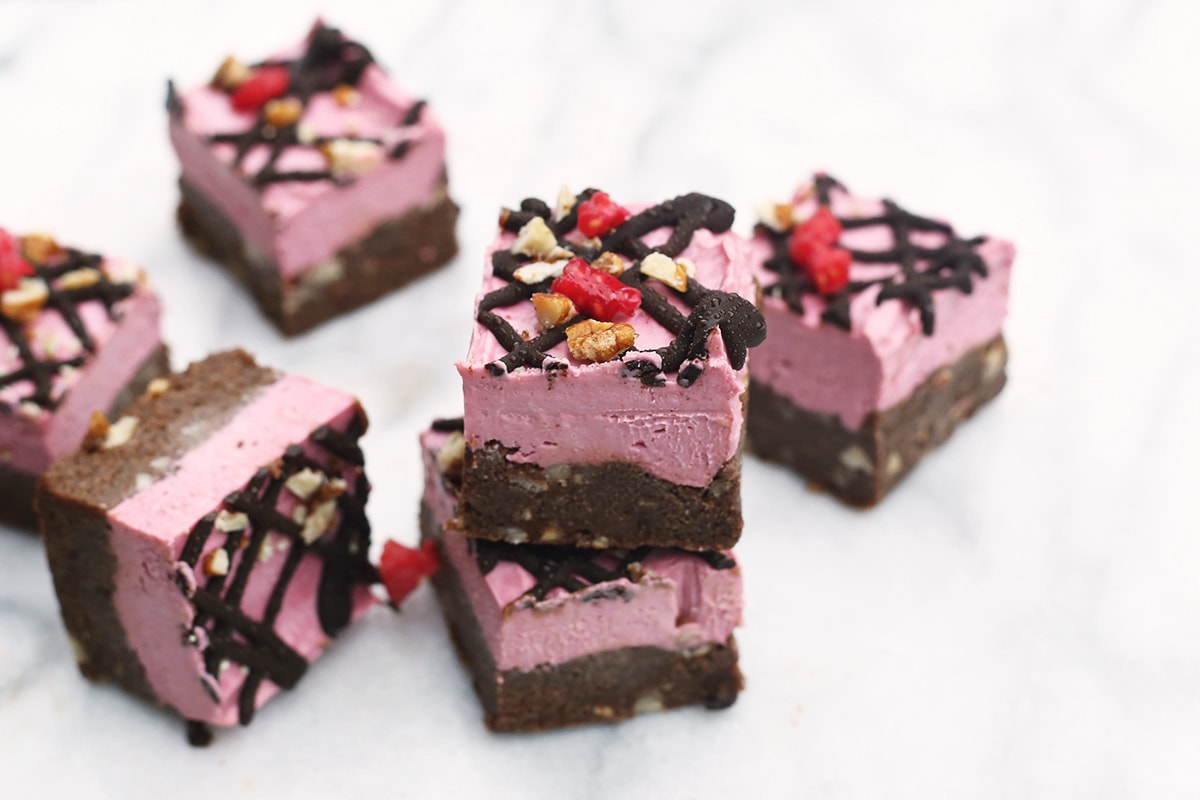 Do you really need any more reason to make this Raw Chocolate Raspberry Brownie recipe?! They're healthy, and I can like, still remain totally skinny after eating them. Or maybe not. Too much of a good thing is a bad thing, unless it's too much of me!  Anyway, I've got to go vomit sprinkles, donuts and little children out now, so I'll leave you with my top secret (well not so top secret anymore now is it!?) recipe for these Raw Chocolate Raspberry Brownies. Until next time, stay sassy sisters!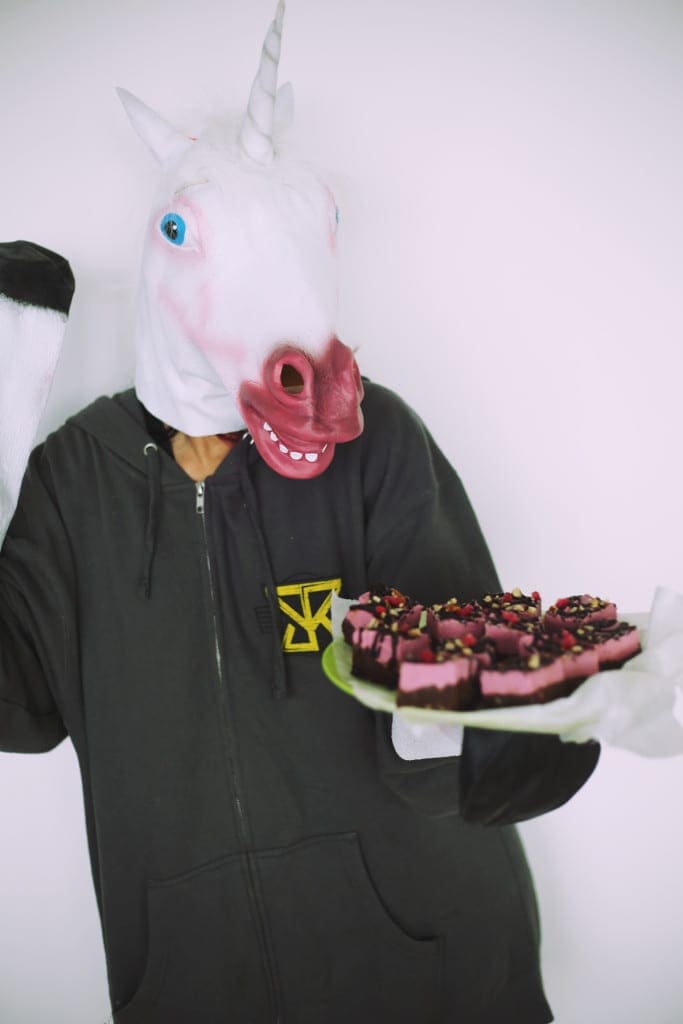 PS: Don't call me horny just because I have a horn. I don't call you a monster just because you look like one.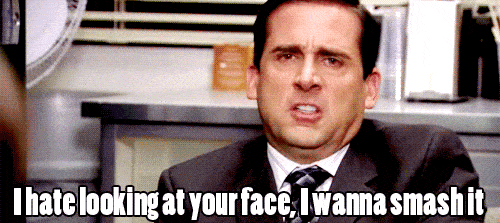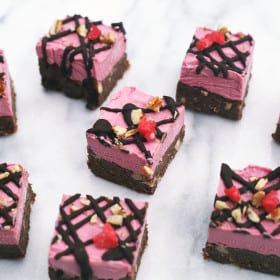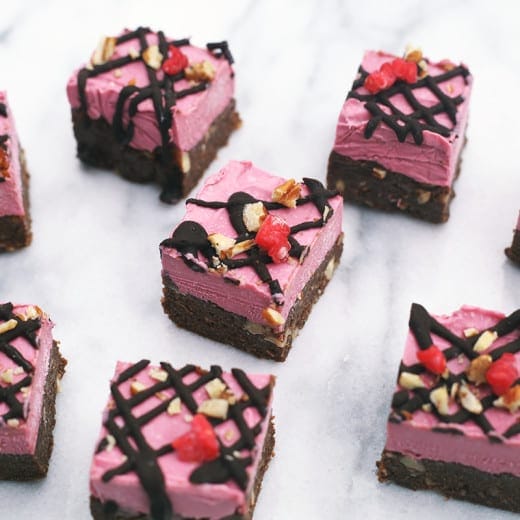 Raw Chocolate Raspberry Brownies
Delicious Raw Chocolate Raspberry Brownies. Tangy Raspberry Cheesecake on a chewy Chocolate Brownie Base. Perfection in a bite!
Ingredients
Raw Chocolate Brownie Base:

3/4

cup

Oat Flour

3/4

cup

Almond Meal

3

tablespoons

Raw Cacao

Seeds of 1 Vanilla Bean Pod

12

Medjool Dates

seeds removed

Pinch

of Sea Salt

3

Tablespoons

Water

1/2

cup

Pecans

chopped finely

Raspberry Cheesecake:

3/4

cup

Raw Cashews

soaked overnight and drained

6

Tablespoons

Agave Nectar

1/2

cup

Raspberries

Seeds of 1/2 a Vanilla Pod

Juice of 1 Lemon

6

Tablespoons

Coconut Oil

liquid

1/2

recipe Chocolate Coating

for drizzling
Instructions
Make Chocolate Brownie: In a food processor, combine all ingredients except water and pecans. Process until fine crumbs form. Gradually add water, tablespoon at a time, until a moist dough forms.

Transfer mixture to a bowl and incorporate pecans into the dough. Pat into the base of an 9x5inch, cling wrap lined loaf tin. Place in freezer whilst making cheesecake topping.

Make Cheesecake Topping: In a high power blender, combine cashews, agave nectar, raspberries, vanilla and lemon juice. Blend on high till smooth.

Once smooth, add coconut oil in and blend on high again till coconut oil is thoroughly combined with the mixture.

Spread mixture over brownie base and return the loaf tin to the freezer. Let freeze for 6-8 hours, or until solid.

Once ready, pull brownie out of the tin and drizzle with chocolate coating. Cut into squares and enjoy!
Notes
Keep your brownies frozen. Remove from the freezer 10 mins prior to consuming. (I actually like them right out of the freezer, but I'm weird!)