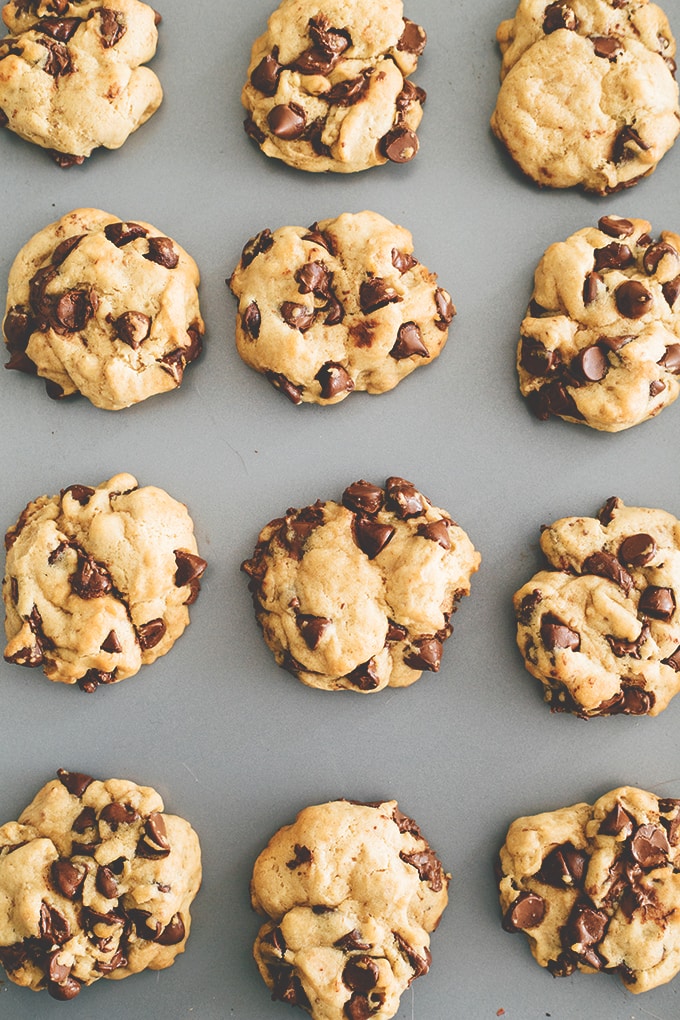 Ever have a craving for something naughty in the evenings, but don't want to make a huge batch of Cookies or Muffins because you know your hips will just absolutely detest you for it? Well, I know the feeling. When it comes to Vegan Chocolate Chip Cookies...or any dessert in general, I can't just stop at one. Some sort of insidious dessert eating fiend that lives inside me just forces me to gorge myself and then hate myself for the remainder of the week. So, for those of you who lack self control like I do, these Small Batch Vegan Chocolate Chip Cookies are for you.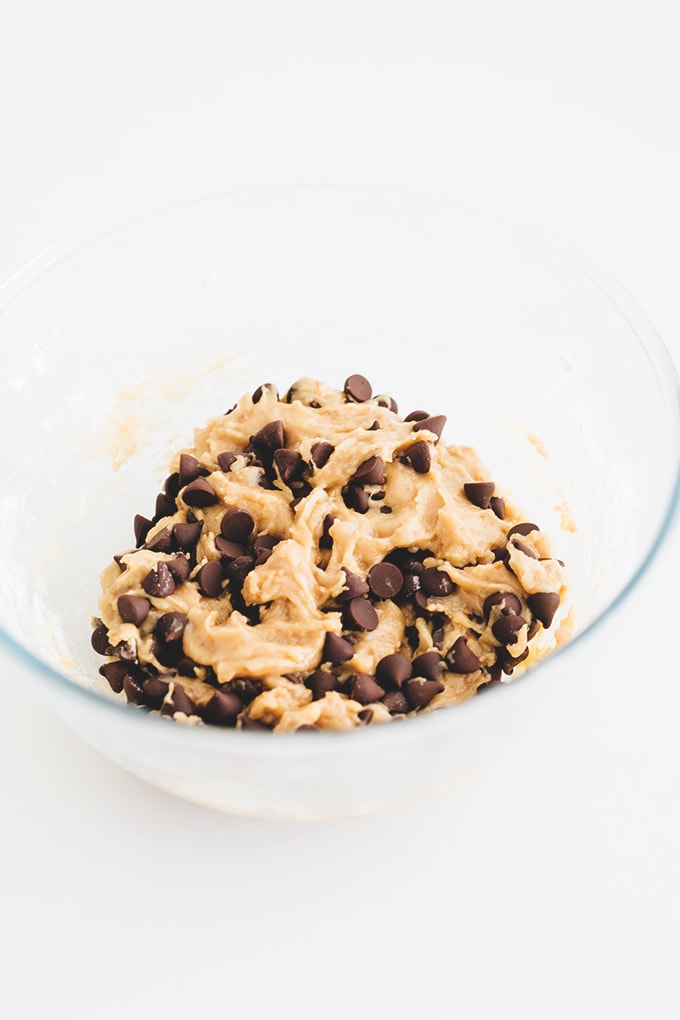 This recipe for Vegan Chocolate Chip Cookies is truly fool-proof. If I, someone with possibly the worst luck and lowest IQ on this planet can do it, then anyone can. I've previously posted a recipe for Hazelnut Chocolate Chunk Cookies which are DELICIOUS, but this time round I wanted to stuff myself with classic, chewy, delicious Chocolate Chip Cookies. FATTY ME!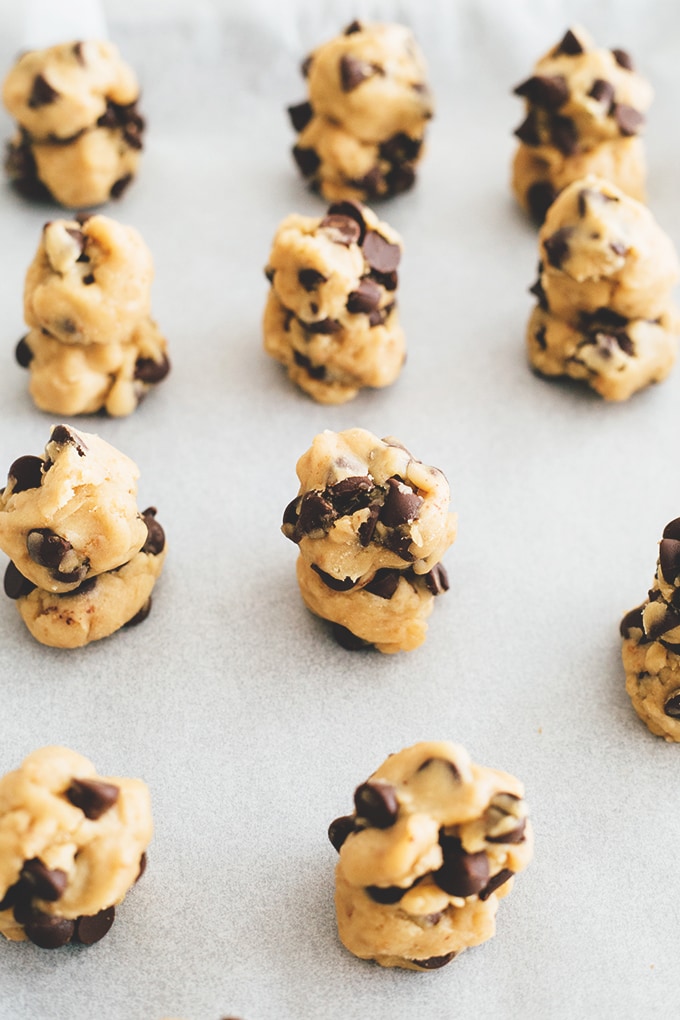 Like most Chocolate Chip Cookie recipes, this recipe is a simple mixture of Melted Vegan Butter, Brown Sugar, Flax Egg, Vanilla, Flour, Vegan Chocolate Chips and a generous pinch of Sea Salt. I love Sea Salt on anything – so any men out there who want to cover themselves in Sea Salt and have me lick it off them, please drop me a comment. Please.
FREE EBOOK SERIES! 5 SECRETS FOR FOOLPROOF VEGAN DESERTS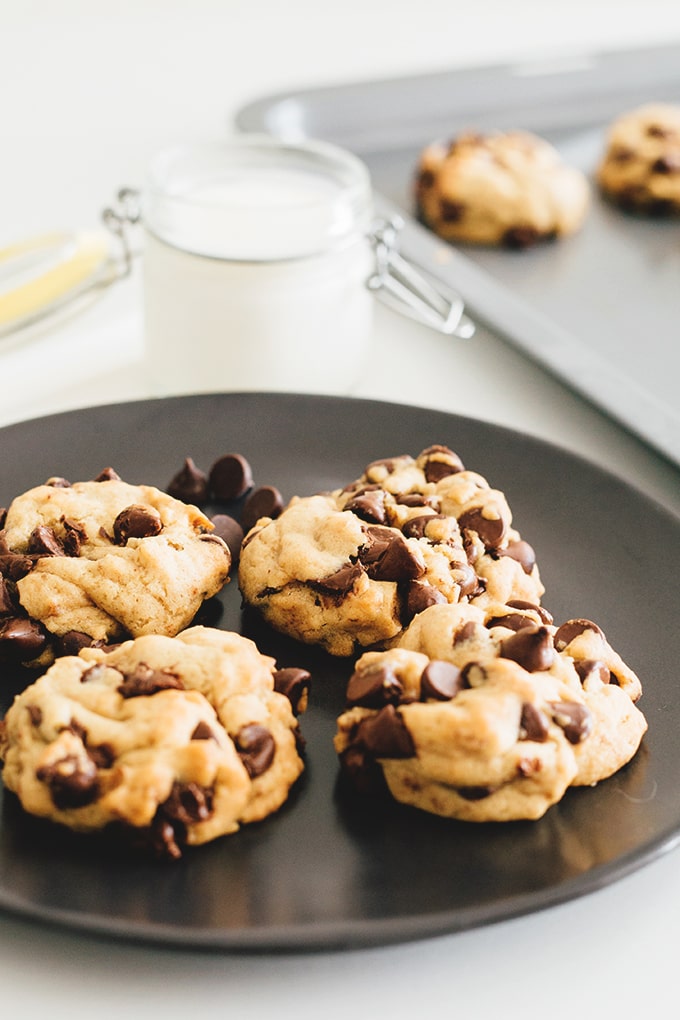 Anyway… the dough for this recipe does require you to chill it overnight, in order for the thickest cookies possible, post-bake. Don't let that turn you off though, because it is hell worth it – the flavor develops, and a firmer dough ensures a thicker, chewier cookies!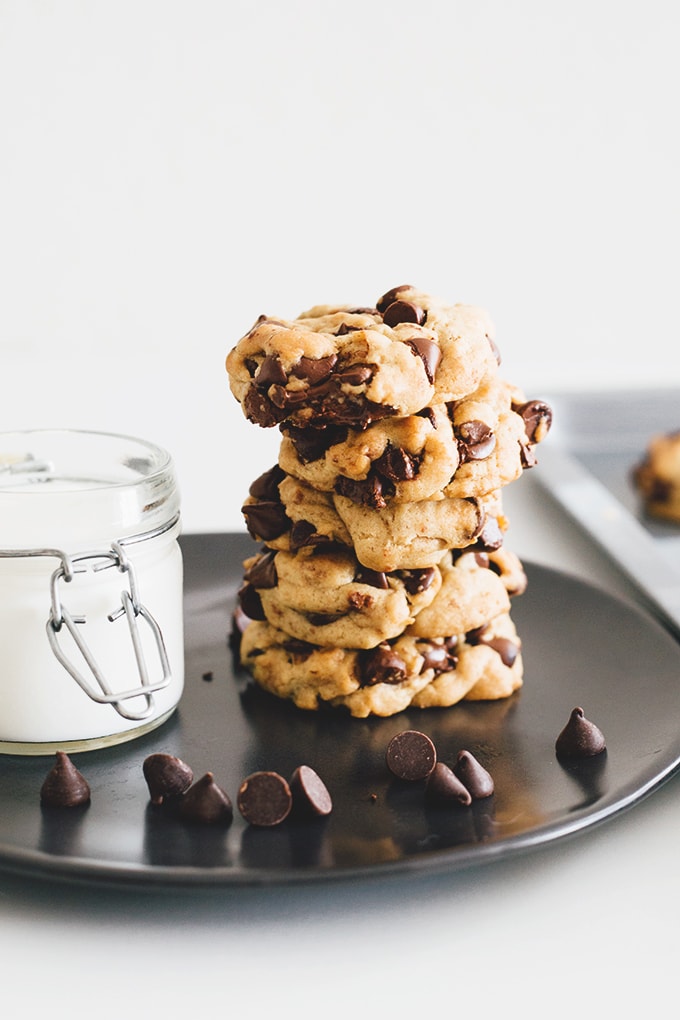 Once your Cookie Dough has chilled overnight, you'll bake it by taking two mounds of Cookie Dough and placing one on top of the other (thus creating a standing Cookie Dough Soldier of sorts). Why? Well, doing this ensures that your Vegan Chocolate Chip Cookies do not flatten too much in the oven and that you are rewarded with only the best cookies that even the Cookie Monster would sell his soul to the Devil for. Well, enough talking, start baking! Scroll down for the full recipe 🙂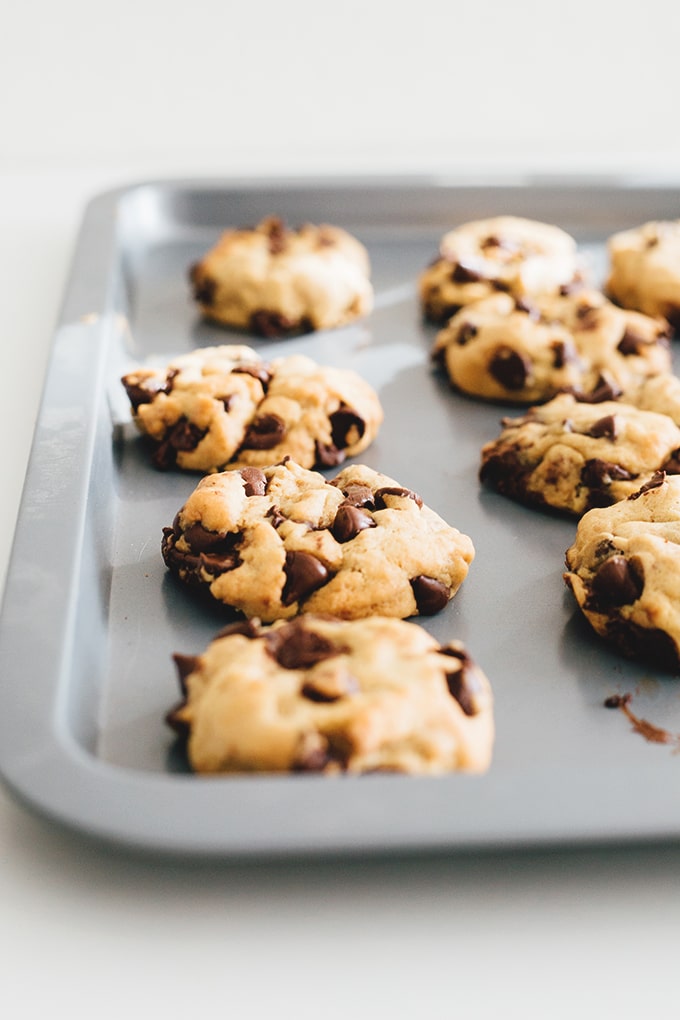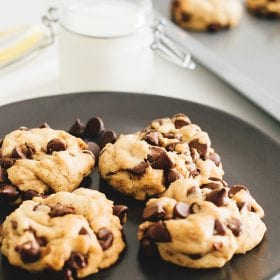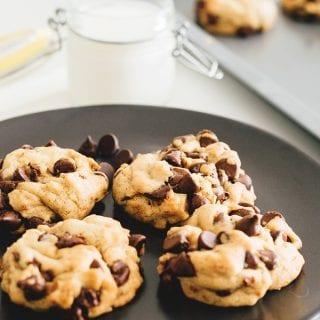 Small Batch Chewy Vegan Chocolate Chip Cookies
Delicious Half Batch Chewy Vegan Chocolate Chip Cookies, perfect for those who don't want to end up eating 100 cookies!
Ingredients
5

tablespoons

melted Vegan Butter

1

tablespoons

melted Coconut Oil*

1/3

cup

Brown Sugar

packed

4

tablespoons

White Sugar

Heaped pinch of Sea Salt

1

tablespoon

Vanilla Extract

or Vanilla Bean Paste for the best flavor

1

Flax Egg*

1

cup

All Purpose Flour + extra if needed

1/2

teaspoon

Baking Soda

1/2

cup

mini Vegan Dark Chocolate Chips
Instructions
In a large bowl, combine warm Melted Vegan Butter and Coconut Oil with Brown Sugar, White Sugar, Sea Salt and Vanilla Extract. Whisk well to combine.

Add Flax Egg to mixture and whisk well.

Add Flour and Baking Soda to mixture and mix well, till dough pulls away from the bowl. If it is still too sticky, add a few teaspoons of Flour in until the dough comes away from the bowl.

Stir in Vegan Dark Chocolate Chips and then cover bowl with Cling Film and leave the dough in the fridge to refrigerate overnight.

On the next day, preheat oven to 165 degrees Celsius (325 Fahrenheit) and line a cookie sheet with non-stick baking paper.

Grab your Cookie Dough and roll into 1 inch balls. Once all of your dough is used up, take 2 balls of Cookie Dough and press them together vertically, forming a Cookie Dough soldier of sorts. You should end up with 12 cookies.

Bake cookies for 14-17 minutes or until golden on the edges.

Leave warm cookies on baking tray for another 3-4 minutes before removing. Allow cookies to cool entirely on a wire rack before storing in an air-tight container.
Notes
* To make Flax Egg - combine 1 tablespoon Flax Seed Meal with 3 tablespoons Warm Water. Stir well and leave to sit for 10 minutes.