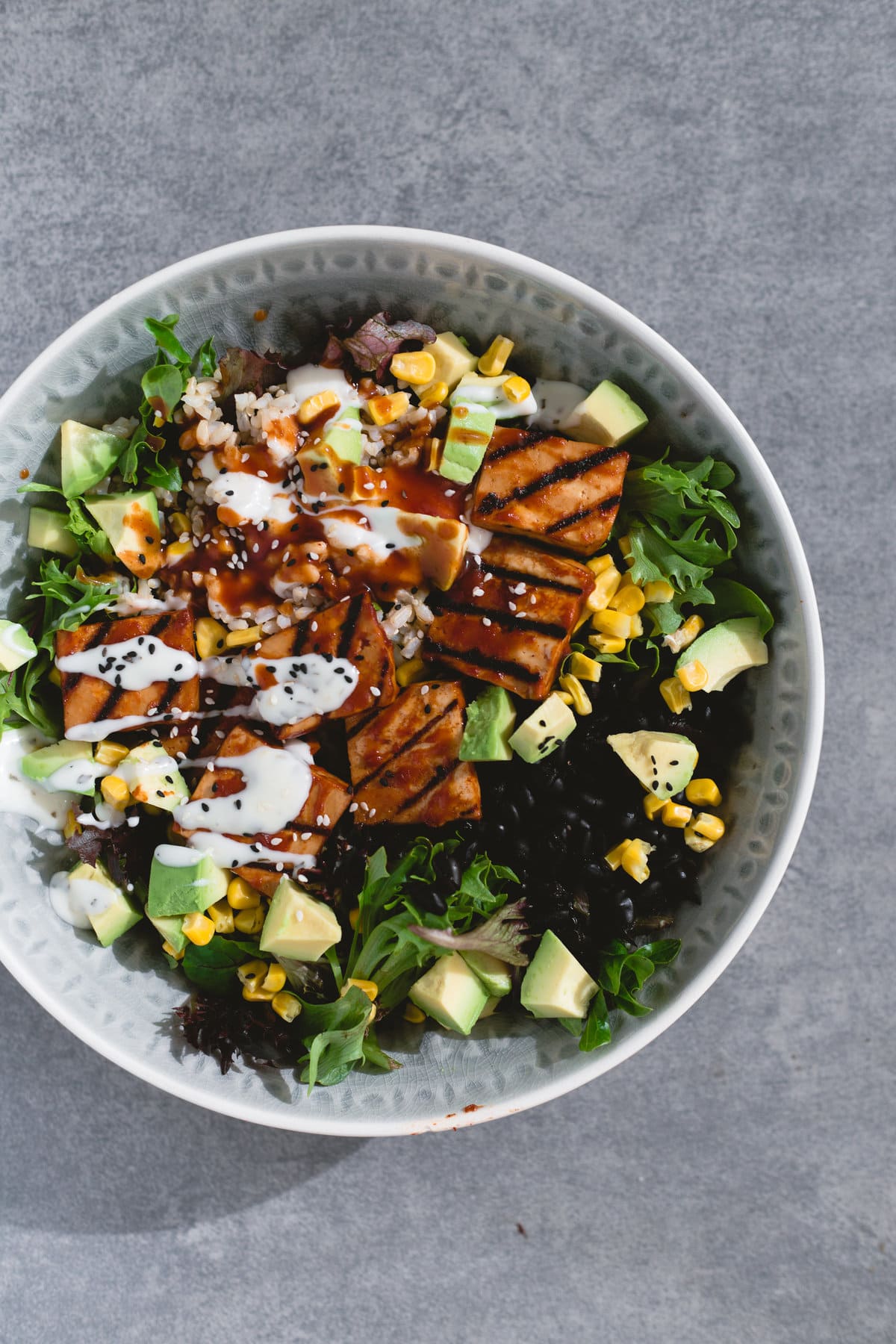 Hey hey how's it going family! Long time no see, as per usual. I'm back from the dead (how many times have I been resurrected now? I feel like Dean Winchester from Supernatural) with a brand spanking new recipe for my Vegan Barbecue Bowl with Smoked Tofu. We just entered Spring in Australia a couple of days ago, so it's time to stop crying myself to sleep in bed because it's so cold, and time to start blogging again! Whoop de doo!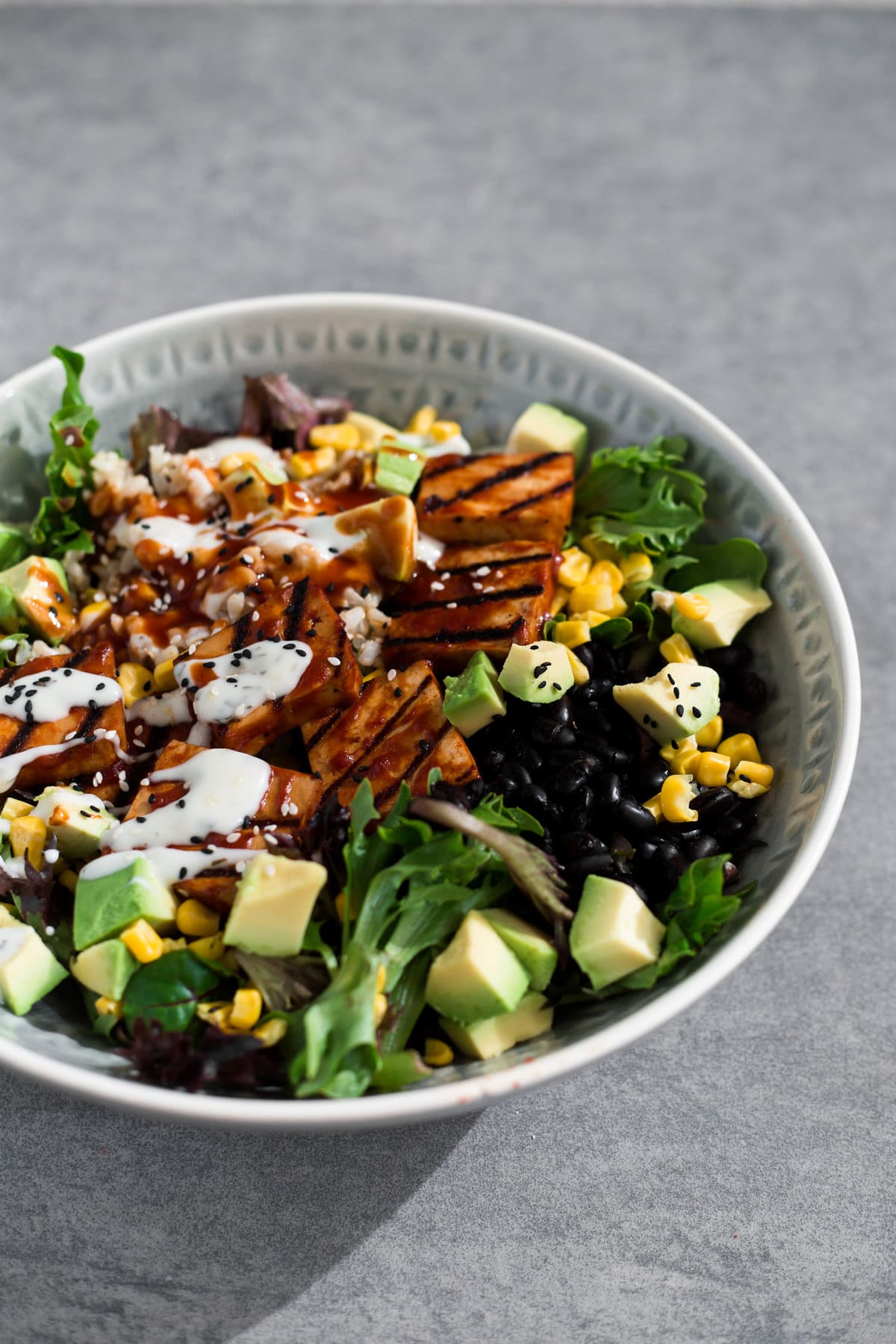 This time around, I bring you an extremely simple, healthy and delicious meal that you can prepare in under half an hour and that has all the goodness in the world (or what little is left of goodness on this godforsaken planet). I've seen a couple of Vegan BBQ Bowls around the internet, so I thought I'd try and create my own version to satisfy those tingling tastebuds. I have survived on a diet of pure trash all throughout Winter, so it's also time for me to clean up my damn act!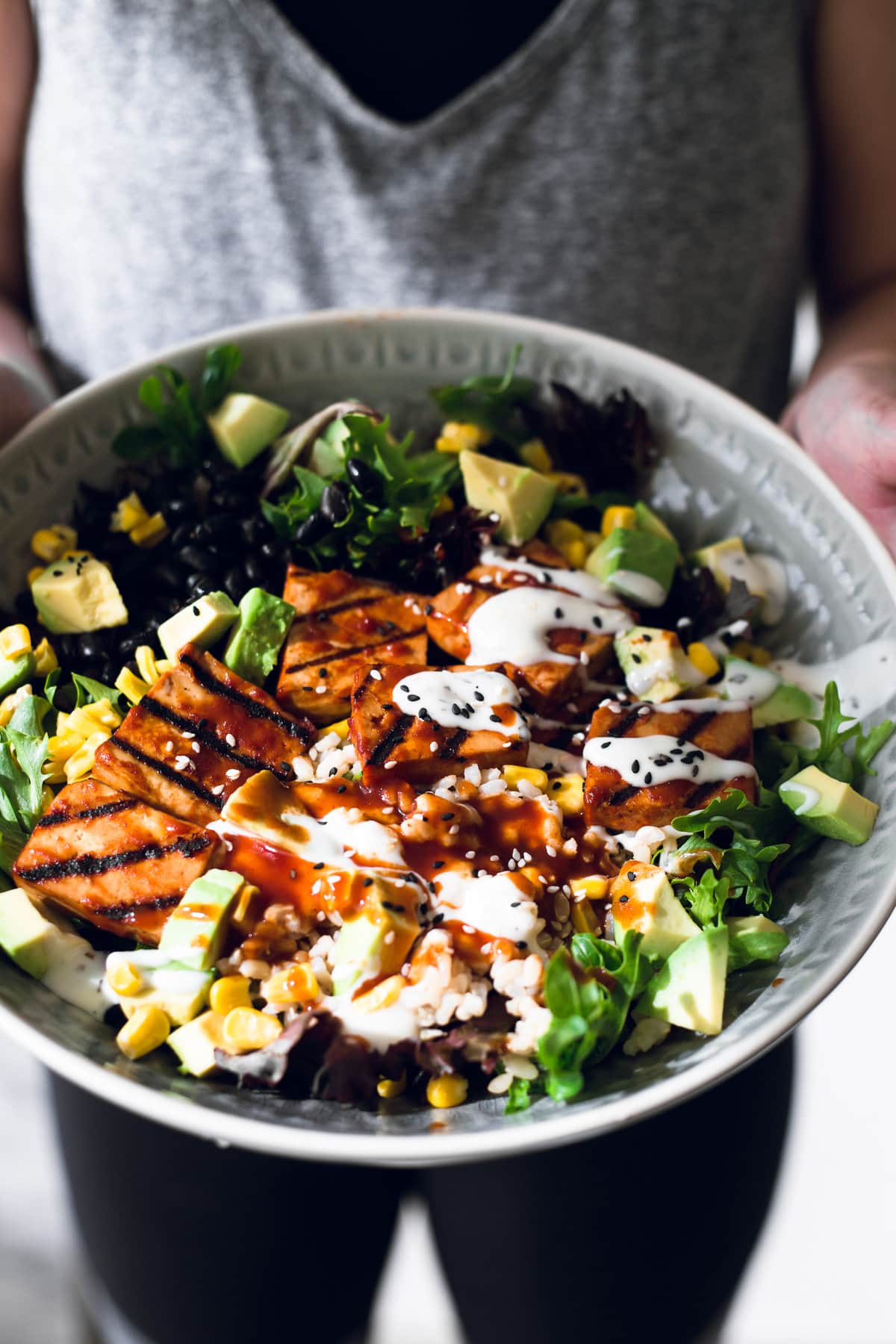 This Vegan Barbecue Bowl couldn't be any easier to prepare. We start off with cooking some Brown Rice (or any rice of your choice), and marinading some Smoked Tofu in a Barbecue Sauce mixture overnight. All ya gots to do is prepare your Tofu before heading to bed and you're ready to go the next day. I have opted for using Smoked Tofu just to add an additional layer of smokey goodness to this dish, but feel free to use regular Firm Tofu if you can't find the smoked variety. Once your Tofu has sat overnight, all you have to do is grill it up, either on a barbecue or on a grill pan.If you have a fancy and professional grill like ones mentioned in this Blaze Grill reviews, feel free to use it.One of my friends recently purchased an infrared barbecue which is absolutely out of this world cool, but due to space constraints in my apartment, I've had to use a grill pan instead.
FREE EBOOK SERIES! 5 SECRETS FOR FOOLPROOF VEGAN DESERTS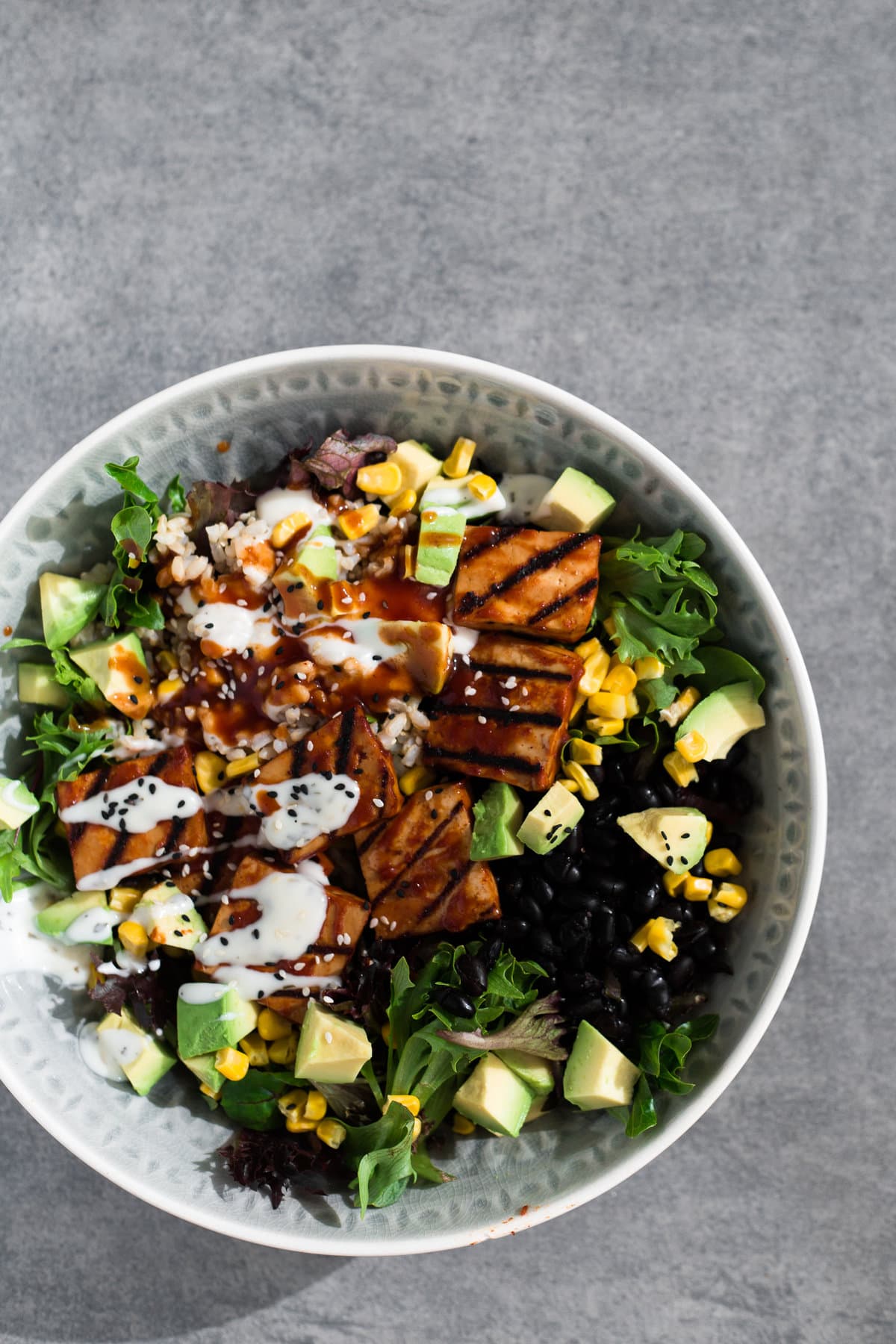 All that's left is assembly – in a bowl, plate up some Brown Rice, Salad Leaves, drained and rinsed Black Beans, Chopped Avocado, Corn Kernels and your prepared Barbecue Smoked Tofu. The piece de la resistance is a generous splash of Vegan Ranch Dressing and more Barbecue Sauce, and hey, there you have it, your very own Vegan Barbecue Bowl with Smoked Tofu. This is one hell of a delicious meal that is not just moreish but also nutritionally balanced…can't really ask for more, homies! Scroll down for the full recipe if you're keen, and see ya next time!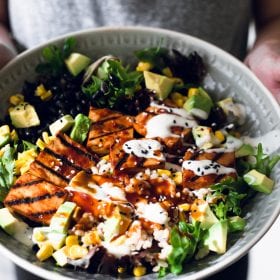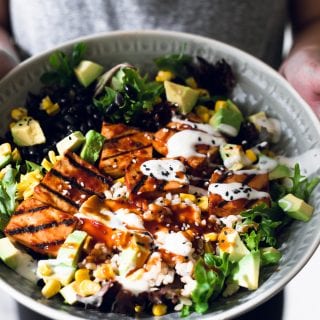 Bbq Tofu Bowl
A delicious Vegan Barbecue Bowl loaded with Brown Rice, Avocado, Corn, Black Beans and Smokey Barbecue Tofu. Healthy, delicious, simple.
Ingredients
Barbecue Tofu:
8

oz

Smoked Tofu

250 grams, cut into cubes

1/3

cup

vegan Barbecue Sauce

1/4

cup

Vegetable Broth
Barbecue Tofu Bowls:
1

cup

Brown Rice

dry, cooked according to package directions

3

cups

Mixed Salad Leaves

2

Avocados

cubed

1/2

cup

Corn Kernels

1

can

Black Beans

drained and rinsed

1/4

cup

Vegan Ranch Dressing

1/4

cup

Vegan Barbecue Sauce
Instructions
To prepare Smokey Barbecued Tofu, combine Barbecue Sauce and Vegetable Broth in a shallow bowl. Whisk to combine, and then toss in your Smoked Tofu. Toss your Tofu around so that all pieces are evenly combined with your marinade and then seal the bowl with plastic wrap and leave Tofu to marinade overnight in the fridge.

When you are ready to assemble your BBQ Bowls, cook Brown Rice according to package directions and set aside.

Oil a grill pan or your barbecue, and grill your tofu until it is nicely crisped and marked with irresistible grill marks!

To assemble, in a bowl, layer some Salad Leaves and Brown Rice. Top with cubed Avocado, Corn Kernels, Black Beans and your prepared Tofu.

Drizzle with generous lashings of Vegan Ranch/Parsley Cashew Dip, and slather on some more Barbecue Sauce, according to your own preference. Enjoy warm!
Nutrition
Serving:
1
serving
Calories:
319
kcal
Carbohydrates:
56
g
Protein:
15
g
Fat:
4
g
Saturated Fat:
1
g
Sodium:
102
mg
Potassium:
377
mg
Fiber:
8
g
Sugar:
1
g
Vitamin A:
44
IU
Vitamin C:
1
mg
Calcium:
104
mg
Iron:
3
mg