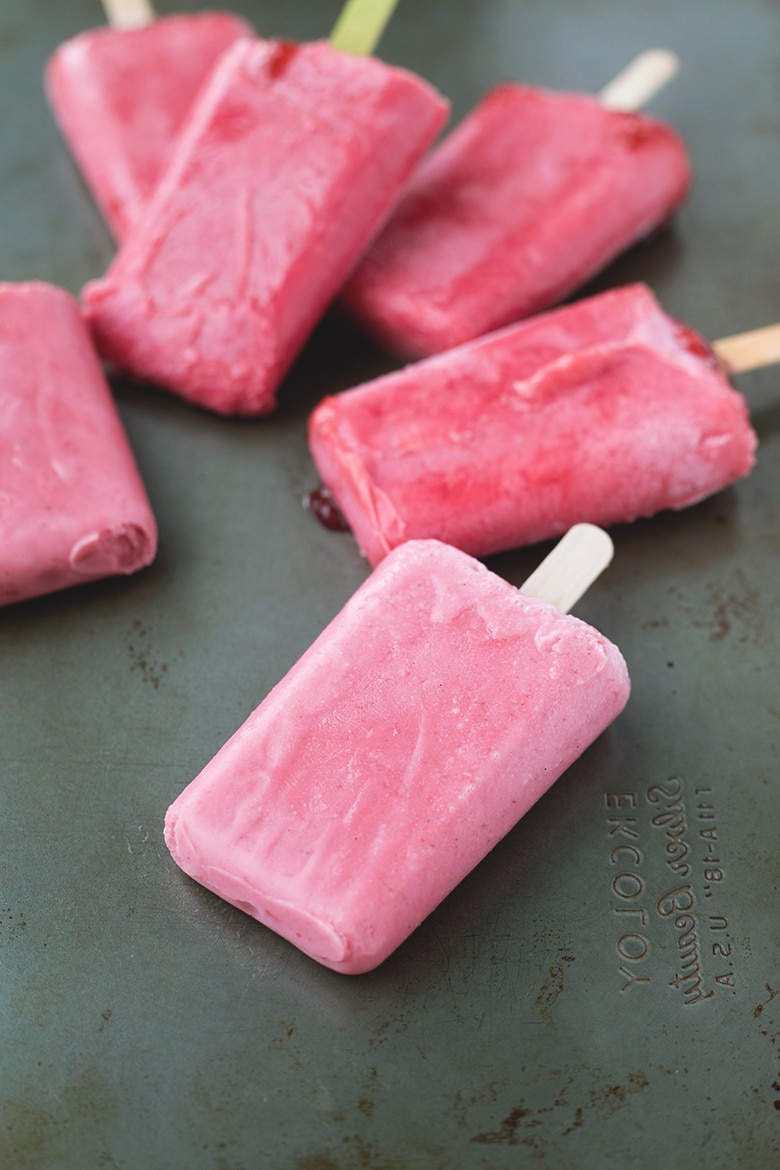 Yayyyy! The freakin' sun is out in Melbourne! You know what that means right? It's ice cream and pop-my-sicle time! Today's recipe is such a no brainer – Vegan Strawberries and Cream Popsicles. They are made with Coconut Cream, Strawberries, Vanilla Bean and of course, Cocobella Coconut Water. De-fkn-licious.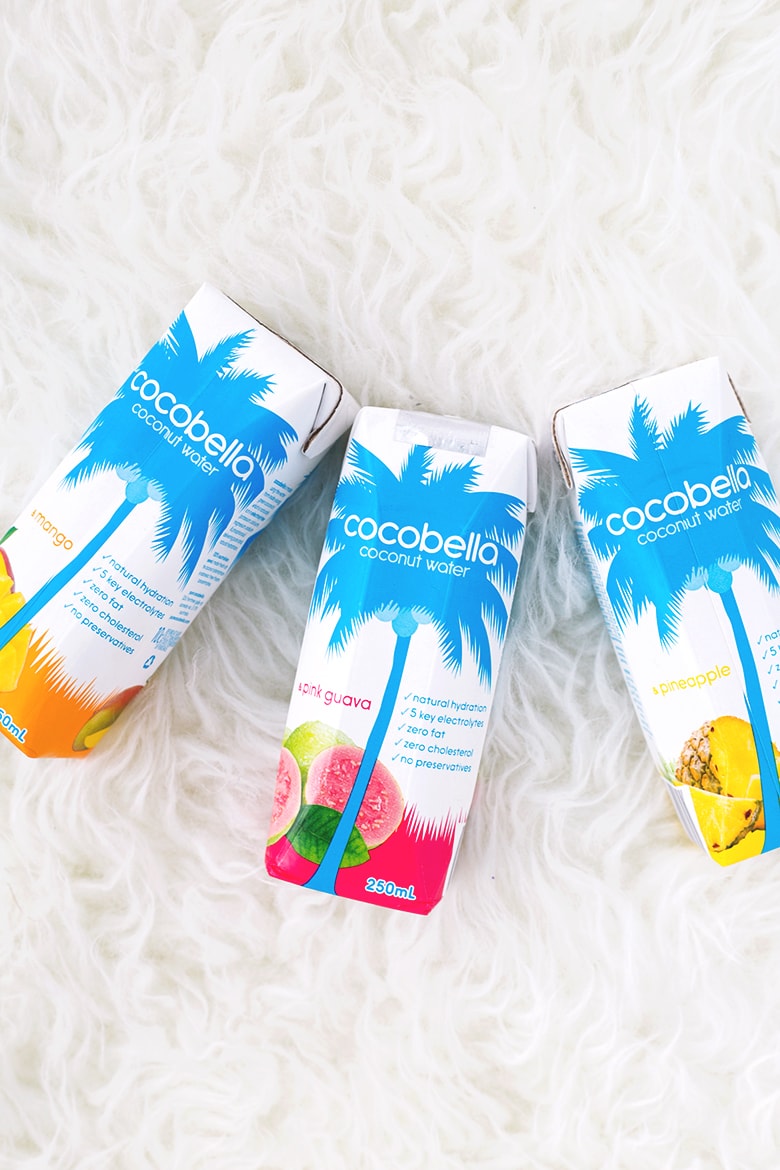 A week or two ago, the awesome folks over at Cocobella sent me a rad care package bursting with lots and lots and lotssssssssssss of their amazing coconut water. I was going to make a recipe with it for today's giveaway but, erm, I drank it all in 3 days (Their stuff is wicked good!). So, naturally, I hopped my fat a$$ onto my Segway, rode into the supermarket and had to buy myself another fix for today's Strawberries and Cream Popsicle recipe.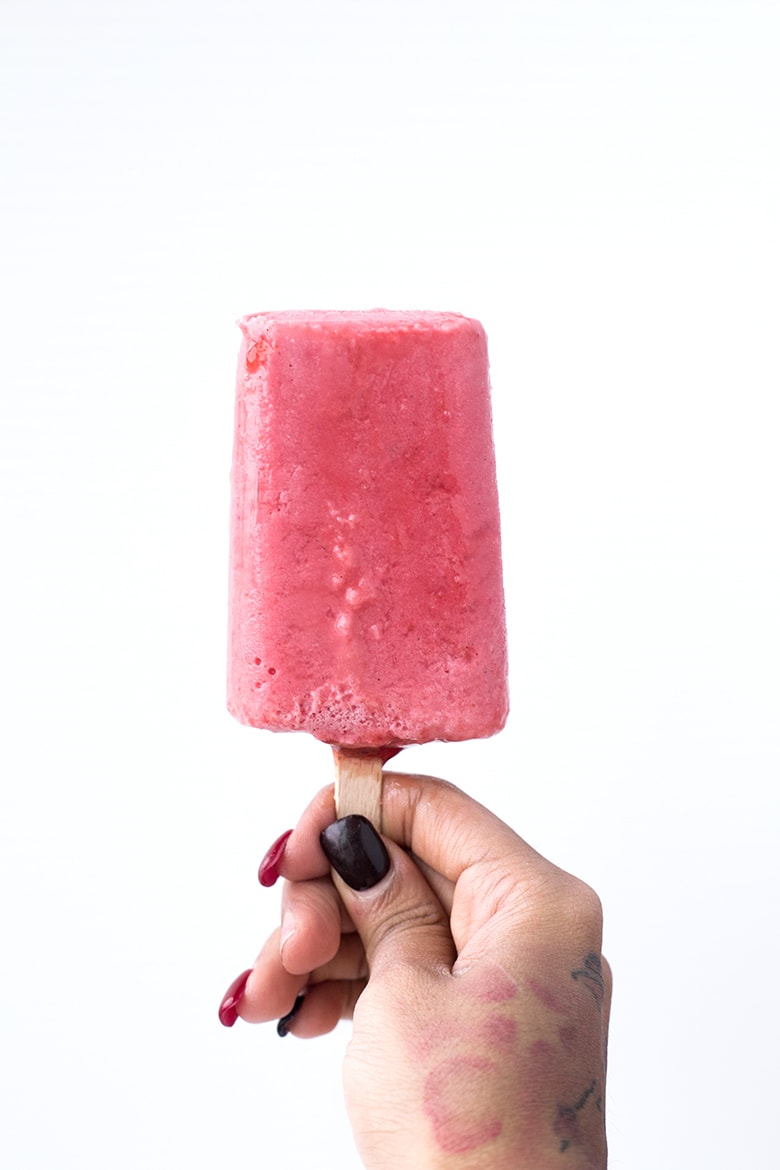 These Strawberries and Cream Popsicles are a little creamy, a little tart and perfect to lick on a sweltering day (amongst other things), and well, if you're feeling really frisky, since it's Spring in Australia, you could always bring one along with you to the bedroom. I kid, I kid…but hey, try it if you're keen and tell me how it goes. Now onto the important stuff:
FREE EBOOK SERIES! 5 SECRETS FOR FOOLPROOF VEGAN DESERTS
Free Coconut Water Giveaway:
The awesome dudes and dudettes over at Cocobella are going to be rewarding one lucky Australian participant with an entire month's supply of Cocobella products. Yup, you heard that right – an entire month of free coconut water. Hallelujah, the hipsters rejoice!
To enter, simply follow Cocobella on Facebook and share Crazy Vegan Kitchen's Facebook Giveaway Post on your personal Facebook profile. 
Want More Competition Entry Points?
Just follow Cocobella on Instagram and Twitter, sending them a tweet or a shoutout, and follow Crazy Vegan Kitchen on Instagram.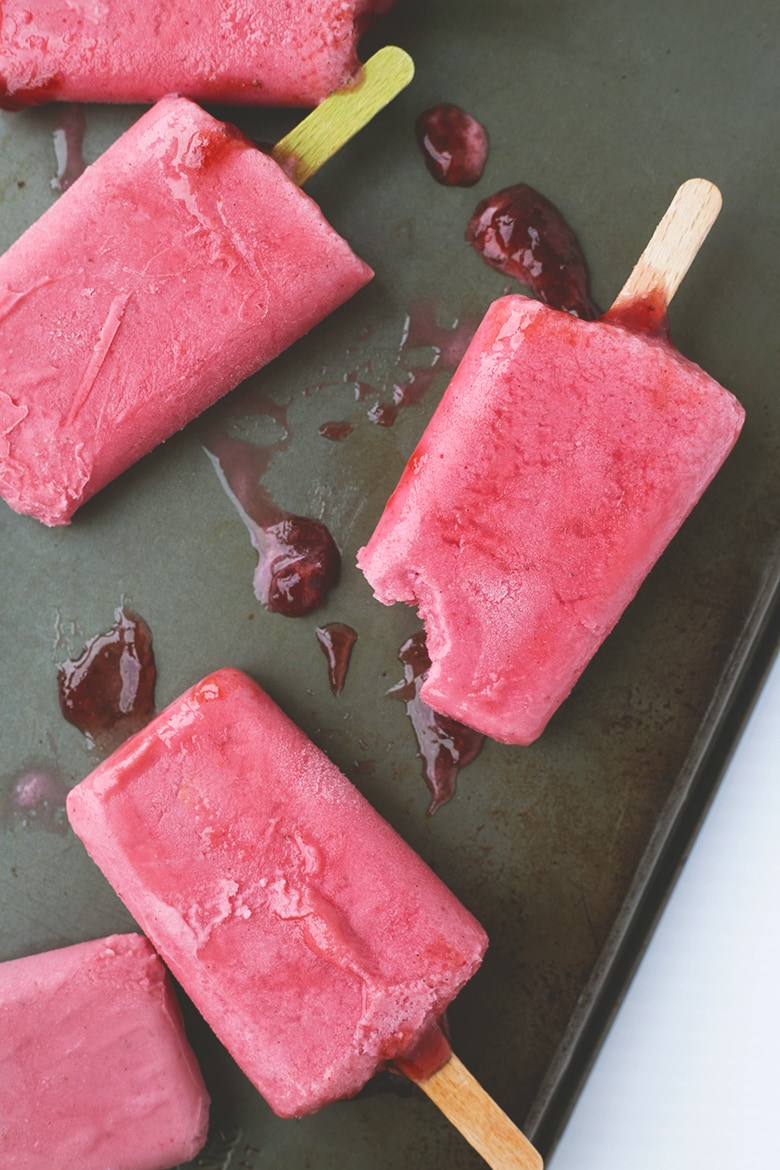 Once again, this giveaway is open to anyone in Australia (sorry rest of the world – there will be more international giveaways in the coming month). Competition starts at 9am Australian time on the 7th of October 2015 (Wednesday) and ends at 11:59pm on the 16th of October 2015 (Friday). You must enter the competition through the widget at the bottom of this post. Soooooooooo, what the f*ck are you waiting for?! Scroll down to grab the recipe for my Strawberries and Cream Popsicles and don't forget to wash behind your ears xx.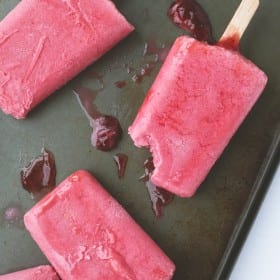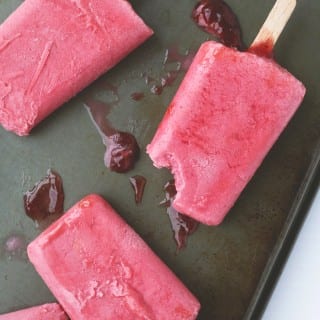 vegan popsicles
Vegan Strawberries and Cream Popsicles made with berries, coconut water and coconut cream. Creamy, refreshing and perfect on a hot day.
Ingredients
1/2

cup

Coconut Cream

Pinch

Sea Salt

4

tablespoons + 1 teaspoon

Cane Sugar

10

Strawberries

hulled

1

cup

coconut water

1

seed

Vanilla Pod
Instructions
In a Vitamix or any high speed blender, blend all ingredients till fully emulsified.

Pour into popsicle molds and leave to freeze for at least 5 hours before releasing from mold.

If you are using wooden sticks, freeze the popsicles for 20 minutes before popping the stick in.
Notes
I find that the best way to remove popsicles from the molds are to dip it in hot water for 10 seconds before attempting to pull them out. If they still don't budge, dip for another 10 seconds or until they pop out easily.
Nutrition
Serving:
1
serving
Calories:
122
kcal
Carbohydrates:
15
g
Protein:
1
g
Fat:
7
g
Saturated Fat:
6
g
Sodium:
43
mg
Potassium:
196
mg
Fiber:
1
g
Sugar:
13
g
Vitamin A:
2
IU
Vitamin C:
13
mg
Calcium:
15
mg
Iron:
1
mg
Cocobella Giveway