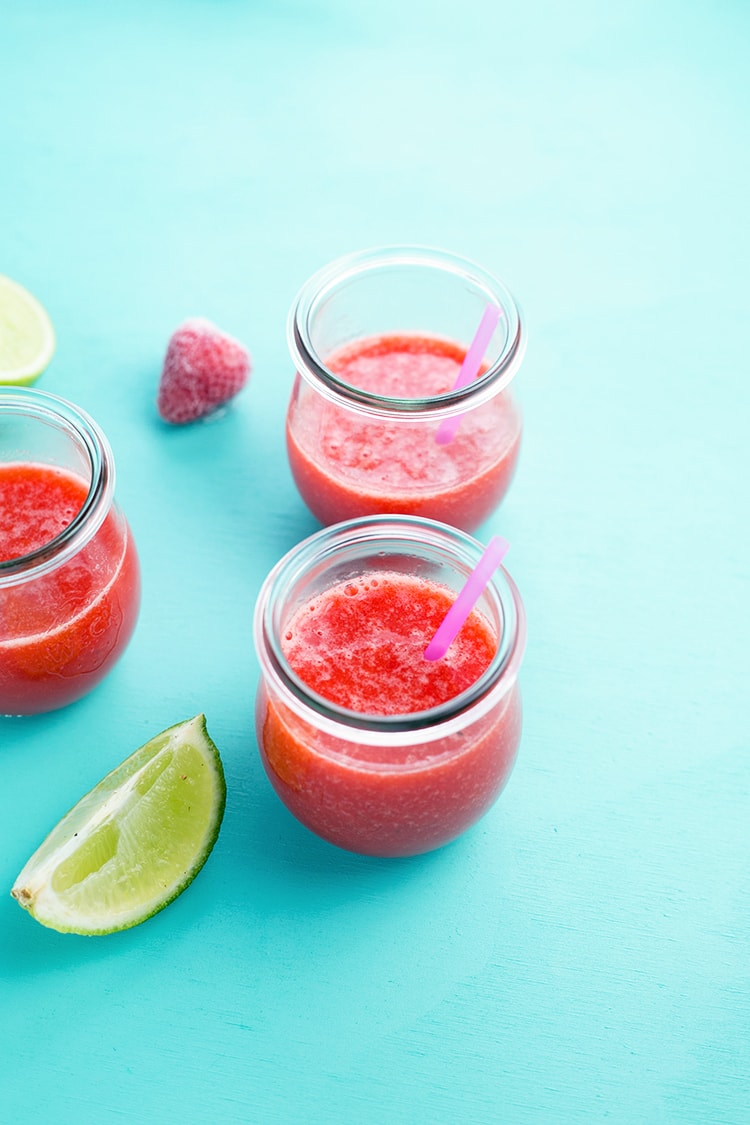 Hola, Pendejos! My Spanish friend told me that means "Hello amazing people!". I'm back with another juice recipe. The last time I posted a recipe for my Rainbow Cold Pressed Juices, lots of people went mental for it. I guess people really love juice! This time round, I'm here to share a recipe for my Cold Pressed Strawberry Lime Cooler.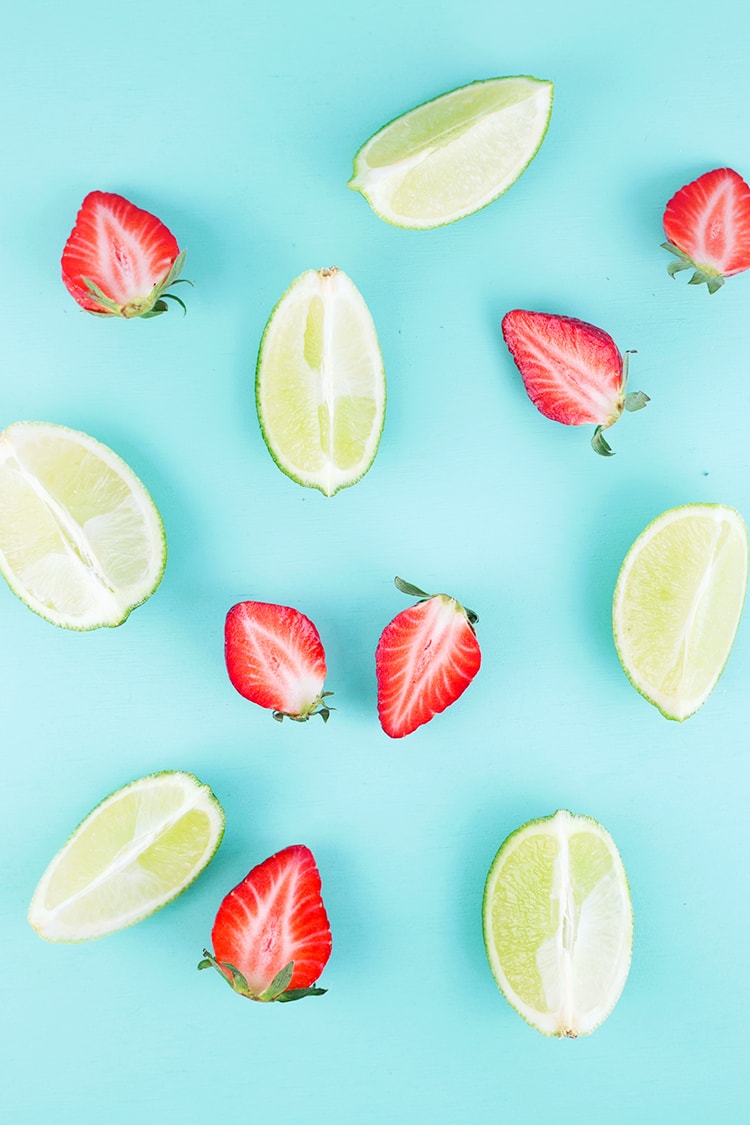 Strawberry and Lime are one of my favorite flavor pairings. The first time I encountered the two together was when I bought a bottle of juice at one of those trendy, fashionable juice stores months ago. Said juice was a nice change from the usual muddy Green Juice concoctions they sell. (I prefer homemade Green Juice. Commercial ones tend to have too much Kale or Spinach in them, and the idea of post-green-poop just doesn't really appeal to me. Perhaps it appeals to you. Sicko). Whatever the case, my Strawberry Lime Cooler comes with a "no green poop" money back guarantee.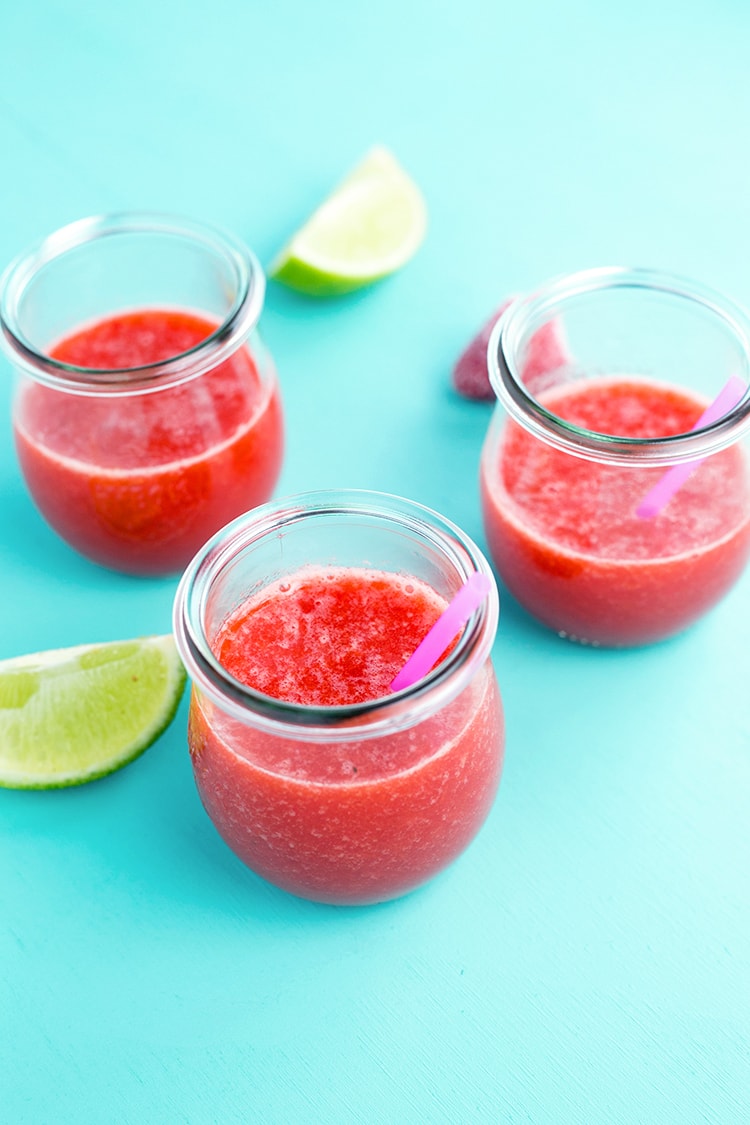 There just 3 ingredients that go into this Strawberry Lime Cooler. Strawberries, Lime, and an Apple. A word of advice, when juicing Strawberries, always make sure to juice it with another fruit that has a high water content. Plain ol' Strawberries on their own just end up coming out of the juicer a thick, gloopy mess. Don't say I didn't warn you!
FREE EBOOK SERIES! 5 SECRETS FOR FOOLPROOF VEGAN DESERTS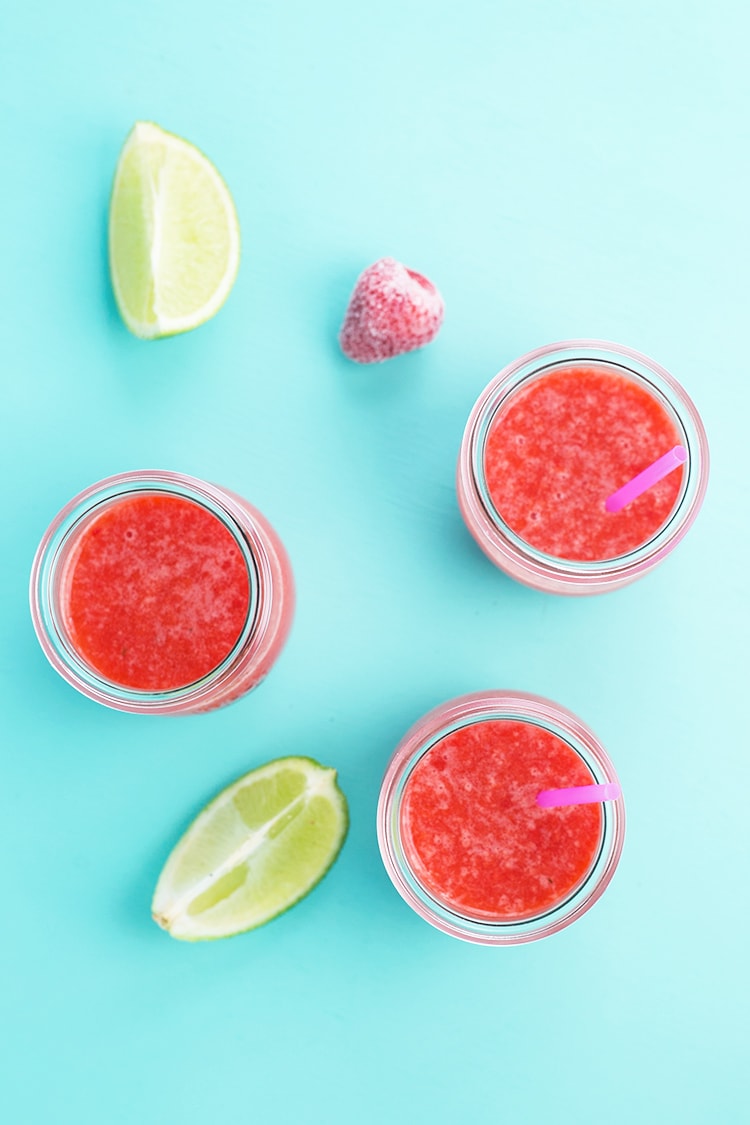 As always, I use either my Kuvings or Hurom Juicer to make all my cold pressed juices, but don't worry if you don't have one of those (though I definitely recommend getting one of them, they're f*cking ace). If you don't have a juicer, you can simply blend all the ingredients for your Strawberry Lime Cooler up with a little water in your blender. Once blended, strain the mixture through a sieve or pour into a nut milk bag to squeeze all the liquid out of your fruit pulp. The downside to this juice making method would be that your juice will end up a little more watered down than usual due to the addition of H2o. However, do note that if you are blending fruit with an extremely high water content such as Watermelon, you will not need any water to the blender. Duh, basic science!!!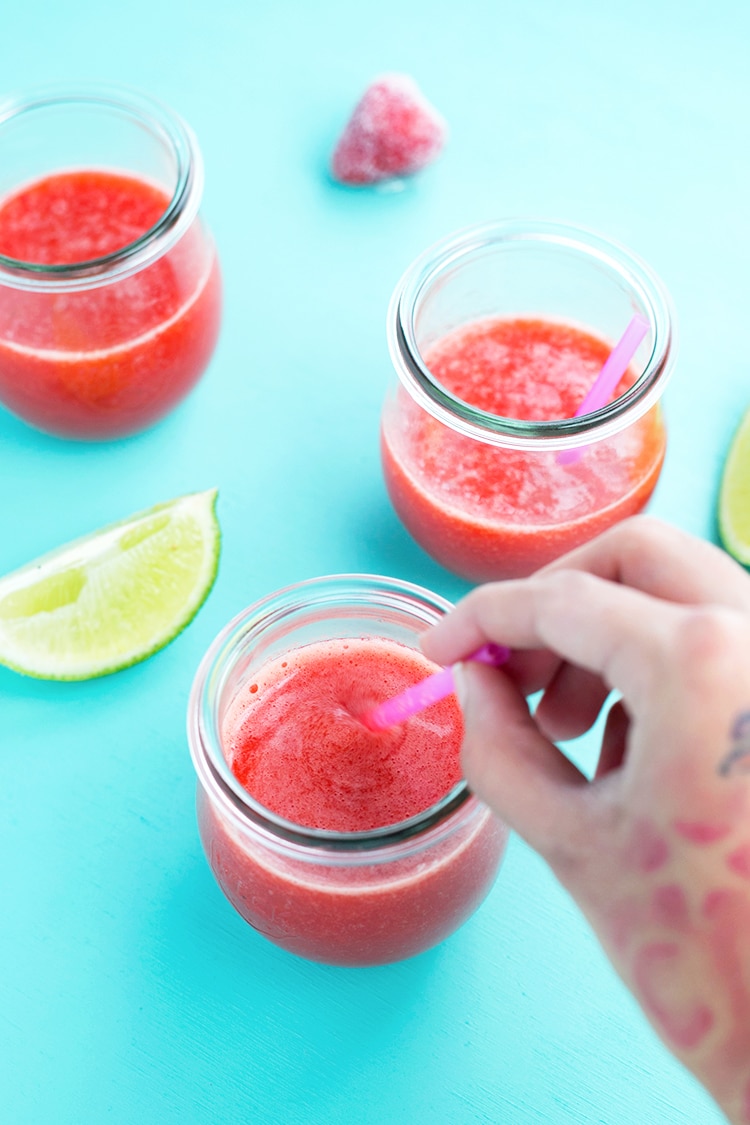 So, scroll down for the recipe for my Strawberry Lime Cooler. It's pretty damn refreshing, loaded with Vitamin C (hey remember that 90s singer Vitamin C?!) and has the perfect amount of pucker to it. Forget about the trendy juice stores. You can be your very own trendy juice making b*tch.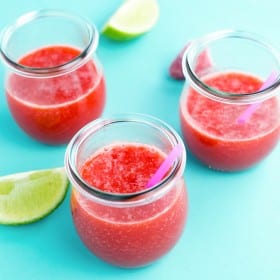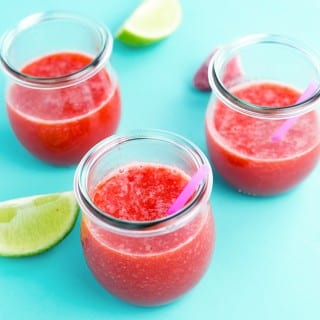 Strawberry Cooler
Strawberry Lime Cooler - a delicious, refreshing juice made of Apples, Strawberries and Fresh Lime.
Ingredients
1

Red Apple

1 1/2

cups

Strawberries

1

Lime
Instructions
Wash all your fruit thoroughly.

Dice apple into small cubes, halve strawberries and remove the skin of your lime. You don't want to juice lime skin - it is nasty.

Feed ingredients into a juicer and be rewarded with liquid gold.
Notes
*I juice my strawberries with the leaves and everything. Just make sure to wash thoroughly.
*Liquid gold doesn't ACTUALLY come out of the juicer. Just sayin'.
Nutrition
Serving:
1
serving
Calories:
31
kcal
Carbohydrates:
8
g
Protein:
1
g
Fat:
1
g
Saturated Fat:
1
g
Sodium:
1
mg
Potassium:
99
mg
Fiber:
2
g
Sugar:
5
g
Vitamin A:
26
IU
Vitamin C:
26
mg
Calcium:
11
mg
Iron:
1
mg