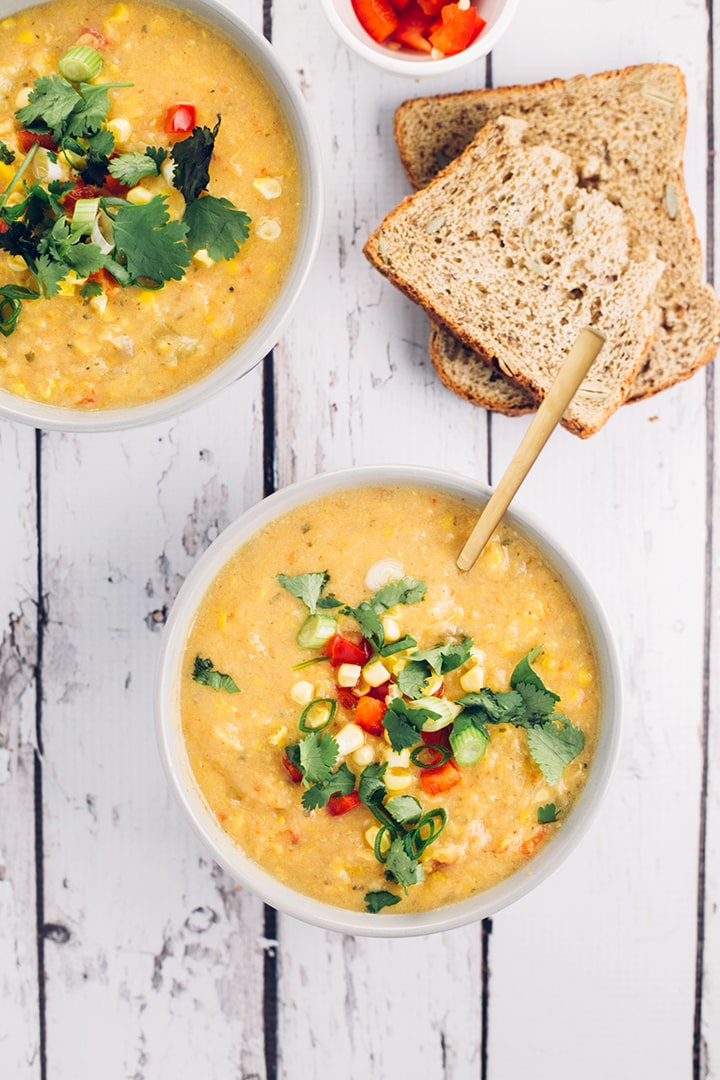 It's chow time, b*tches. Vegan Corn Chowder time, to be exact. Yes, I know, corny joke. Hah, I never stop. Okay, time to put my serious helmet on. Today's recipe is a quick, simple, hearty and delicious Vegan Corn Chowder. But you already know that.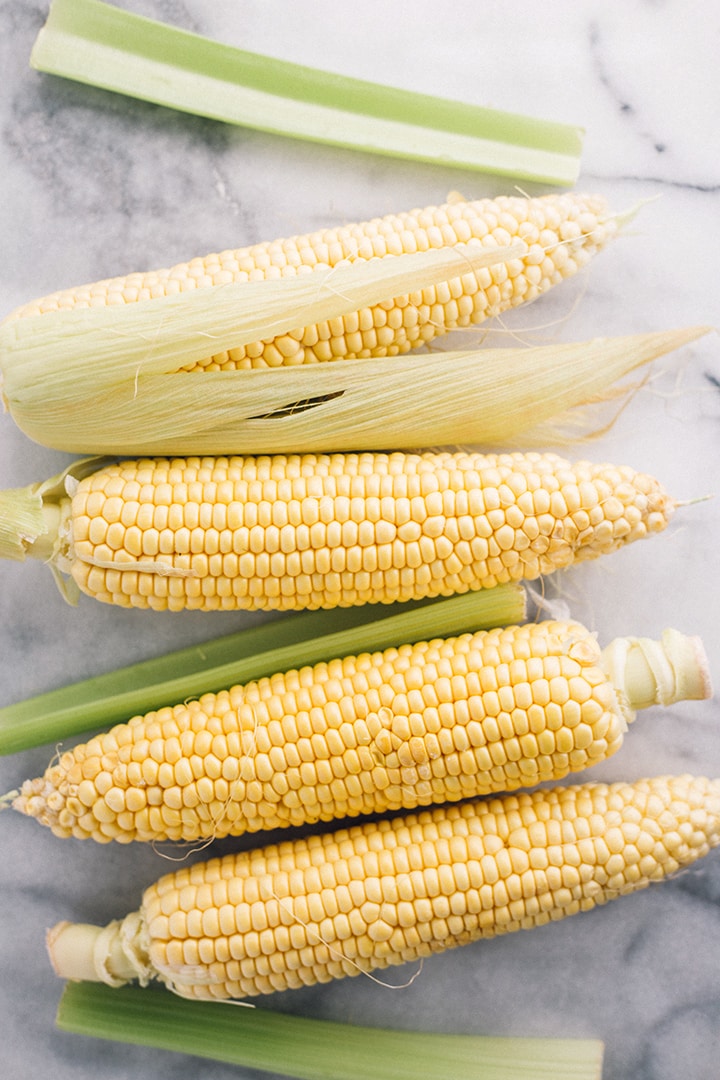 Look, I'm really struggling to not make a dirty joke about what corn looks like. So let me divert my attention to talking about how I made my creamy Vegan Corn Chowder. Onions, Celery, Red Pepper, sautee. Tip in some Flour that I use as a thickening agent and then add in some Diced Potato. Now it's time to simmer. Add Soy or Almond Milk (aka nut juice) and Vegetable Broth, bring to a boil and reduce to simmer till your tater bits are tender. Mmm. And finally, in goes the Corn and hey, presto! Corn Chowder. Don't forget to listen to Korn whilst cooking.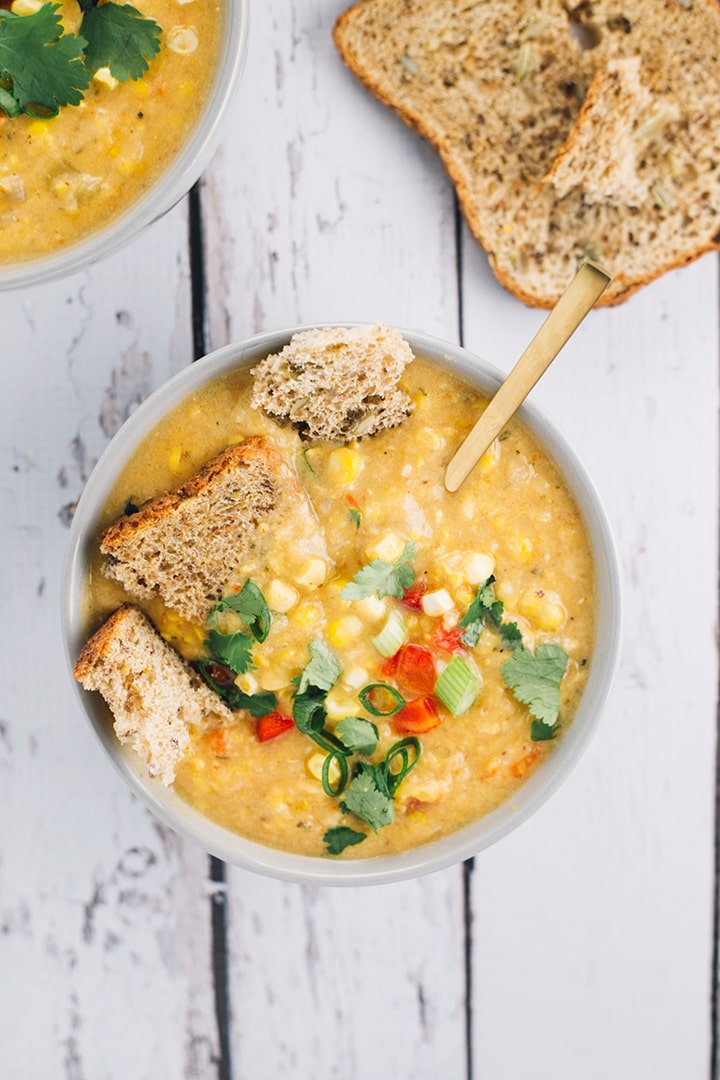 This Corn Chowder takes 30 minutes or less to prepare (anything under an hour is always a winner), is sweet, creamy, low in fat and totally jizz worthy. I use Soy Milk to keep things nice and creamy (waiting for a hater to tell me soy is poison) , but feel free to experiment with Almond Milk, Oat Milk, Breast Milk or even Coconut Milk (though coconut may change the taste of your chowder quite a bit).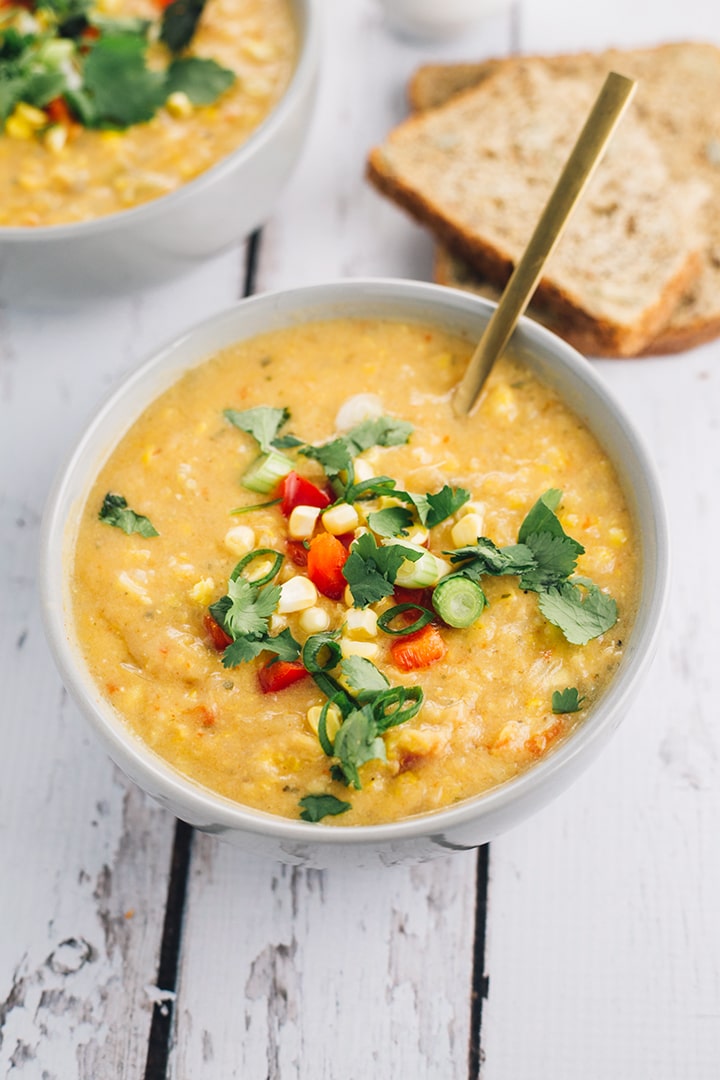 As always, scroll down for my Creamy Vegan Corn Chowder recipe, and don't forget to leave me a comment, whether it be a friendly hi or an abusive string of insults. Until next time, ciao ciao!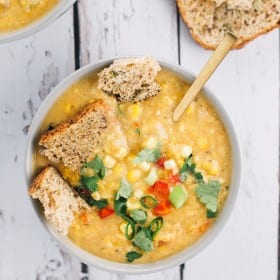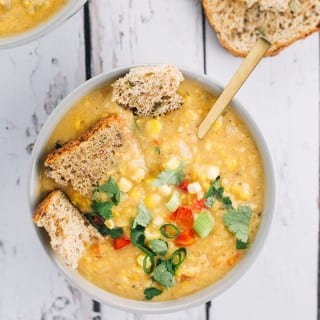 Creamy Vegan Corn Chowder
A quick, simple and healthy soup made with corn, potatoes, celery and red pepper.
Ingredients
1

tablespoon

Olive Oil

1

Yellow Onion

diced

1

Red Pepper

diced

2

sticks of Celery

diced

1

medium Potato

peeled and diced

3

tablespoons

Flour

1

cup

Soy/Almond/Oat Milk

2

cups

Vegetable Broth

1

teaspoon

Celery Salt

1

teaspoon

Smoked Paprika

1

teaspoon

Dried Parsley

4

ears of Corn

shucked

1

teaspoon

Apple Cider Vinegar

Salt/Pepper

to taste

Chopped Green Onion

for garnish

Cilantro

for garnish

Extra bits of Corn and Red Pepper

for garnish
Instructions
In a large pot, heat olive oil. Sautée Onion, Red Pepper and Celery for 10 minutes or until soft.

Add diced potato and mix well. Once mixed, add in flour and stir to coat veggies. Cook for a minute or 2 before adding your Non-Dairy Milk of choice and Vegetable Broth.

Add Celery Salt, Smoked Paprika, and Dried Parsley into the pot. Stir well and then bring to a boil. Once at a boil, reduce to simmer, cover pan with a lid and simmer gently for 15-20 minutes, or until potato bits are tender.

Once potato is tender, add shucked Corn kernels and stir to combine. Let cook for a further 5-10 minutes or until corn is tender to your liking.

Transfer 1/4-1/3 of the soup to a blender (depending on how thick you want the chowder) and blend till smooth. Pour back into the pot and stir well.

Stir in Apple Cider Vinegar and taste for/adjust seasoning before serving. Top with chopped Green Onion, Cilantro and extra bits of Corn/Red Pepper.