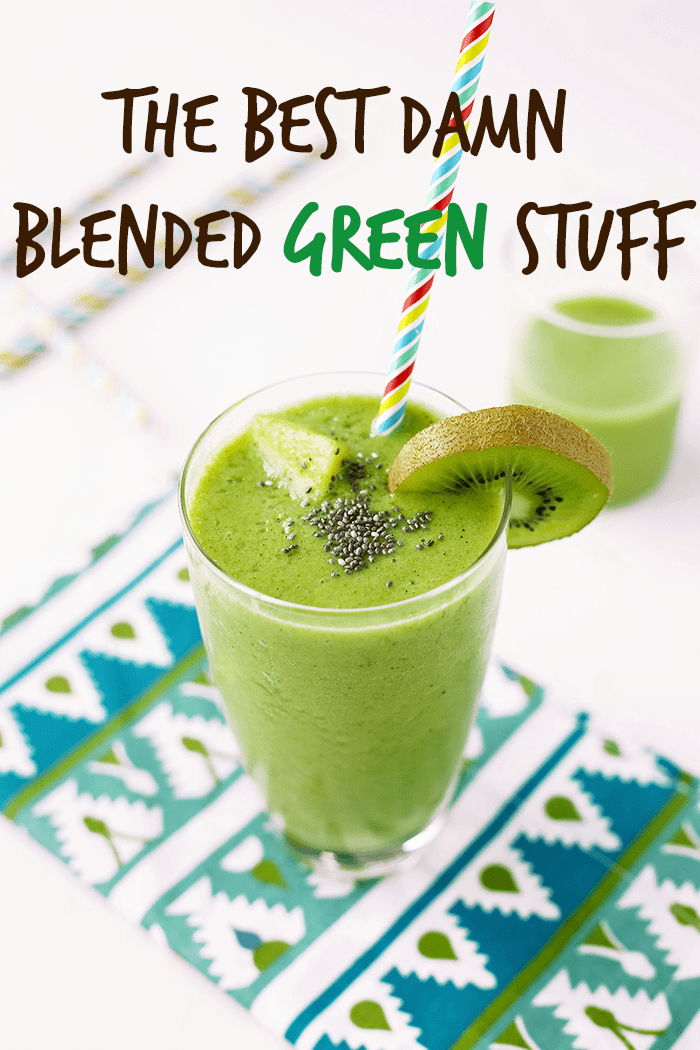 Hi everyone! An apology for the tardy, irregular recipe posts as of late. I've been doing close to (okay well ABSOLUTELY) nothing in the kitchen. I just can't be bothered to turn the stove, oven, kettle or ANYTHING on. I was pretty much ramming my head against a wall thinking of what to make for the blog, and it struck me – why not a super simple, fool-proof Green Smoothie recipe that can be whipped up in less than 5 minutes? (Okay fine, I did turn the blender on.)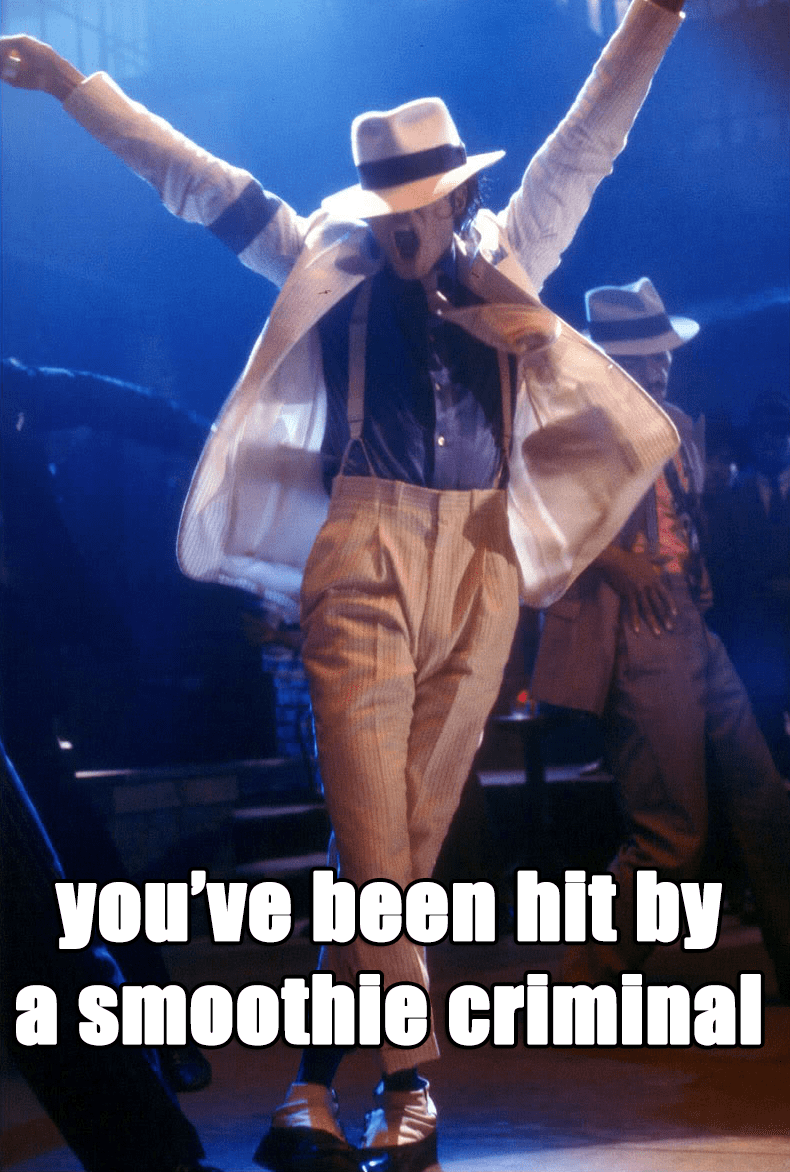 Ahem – anyway, this simple Green Smoothie started off as an attempt at making my own version of something  I enjoy from one of Australia's most popular smoothie stores. Except, I make it in half the time and I'm not a scowling teenage attendant who looks like she'd rather be washing public restrooms than standing in front of a counter taking smoothie orders. I digress… anyway, my super healthy Green Smoothie is Vegan and loaded with fresh fruits and vegetables like Pineapple, Spinach, Banana, Kiwi, Green Grapes, and then blended with some Coconut Water and Ice. It makes 2 servings at a measly 95 calories each, so I guess it can also be considered a wealth loss smoothie. Anything low in calories is my best friend. Sometimes, I eat sugar free vegan jelly that makes me feel like hurling… but hey..it's like um, zero calories!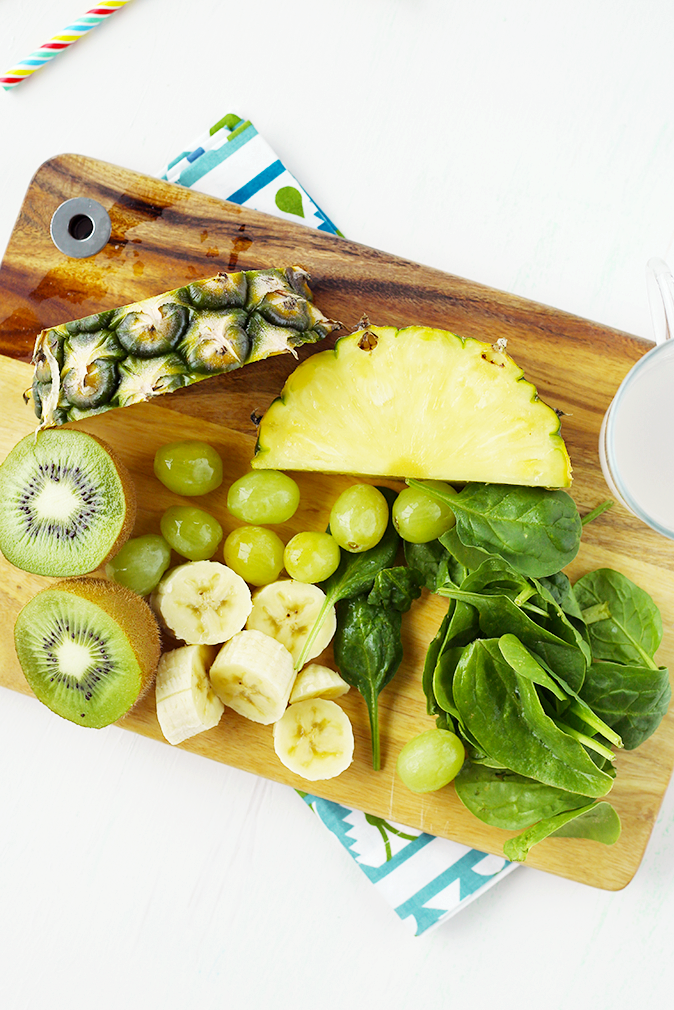 FREE EBOOK SERIES! 5 SECRETS FOR FOOLPROOF VEGAN DESERTS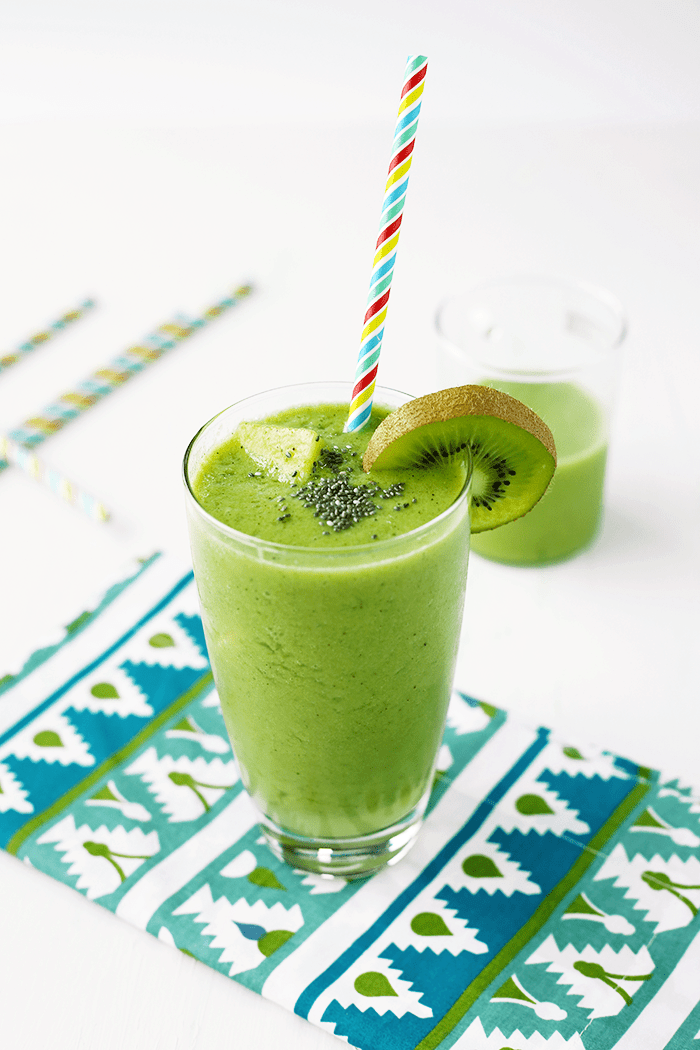 I made this delicious Green Smoothie recipe in my Vitamix in under a minute, but fret not if you don't have a blender – you'll still be able to make this by placing all your ingredients on the floor and then stomping on them – but I warn you, it may end up being a not-so-smoothie. It may also taste like your feet. Don't say I didn't mention that!
All in all, this Green Smoothie is vegan, delicious, light and healthy. It'll keep you full and will most definitely give you an instant boost of energy – very similar to the effects of Crystal Meth, sans the rotting teeth. *Insert chuckle* Till next time, my fellow crazy people!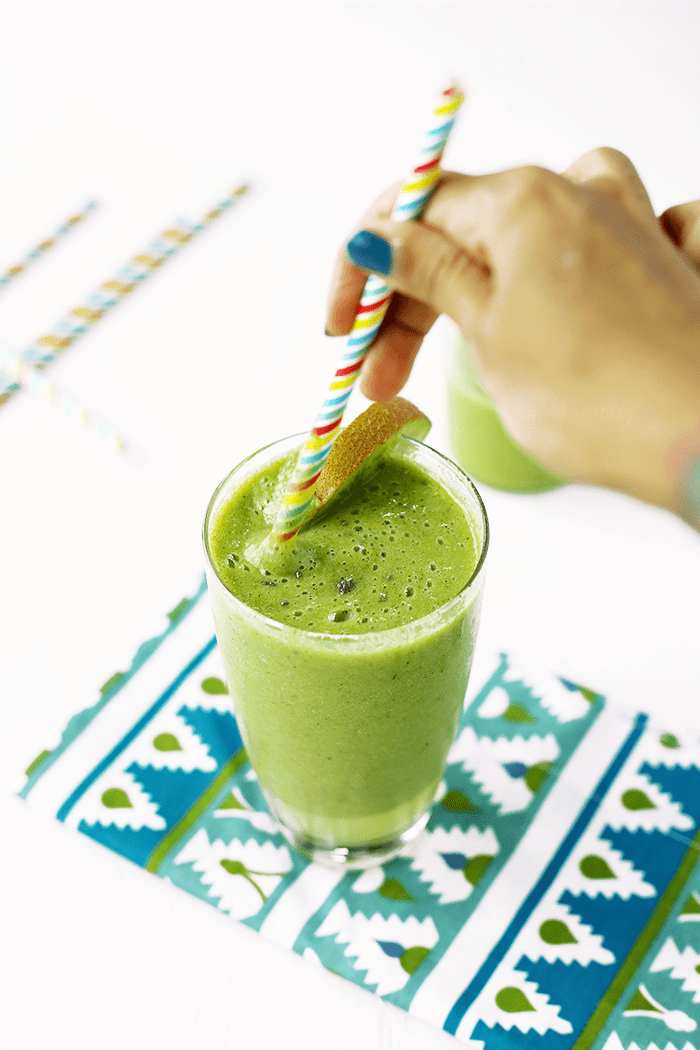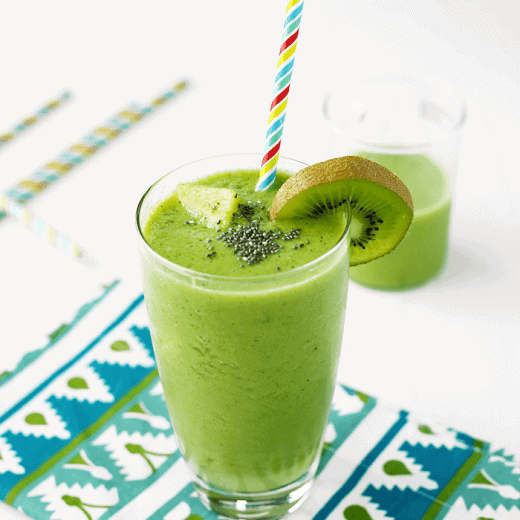 Delicious Green Smoothie
Ingredients
3/4

cup

Unsweetened Coconut Water

10

Green Grapes

1/3

cup

diced Fresh Pineapple

1/2

a Green Kiwi

1

Small Banana

1

cup

Baby Spinach

1

cup

Ice
Instructions
Place everything in a blender and blend till smooth.

Don't over-blend your smoothie as you don't want the banana to oxidize too much.

Enjoy!