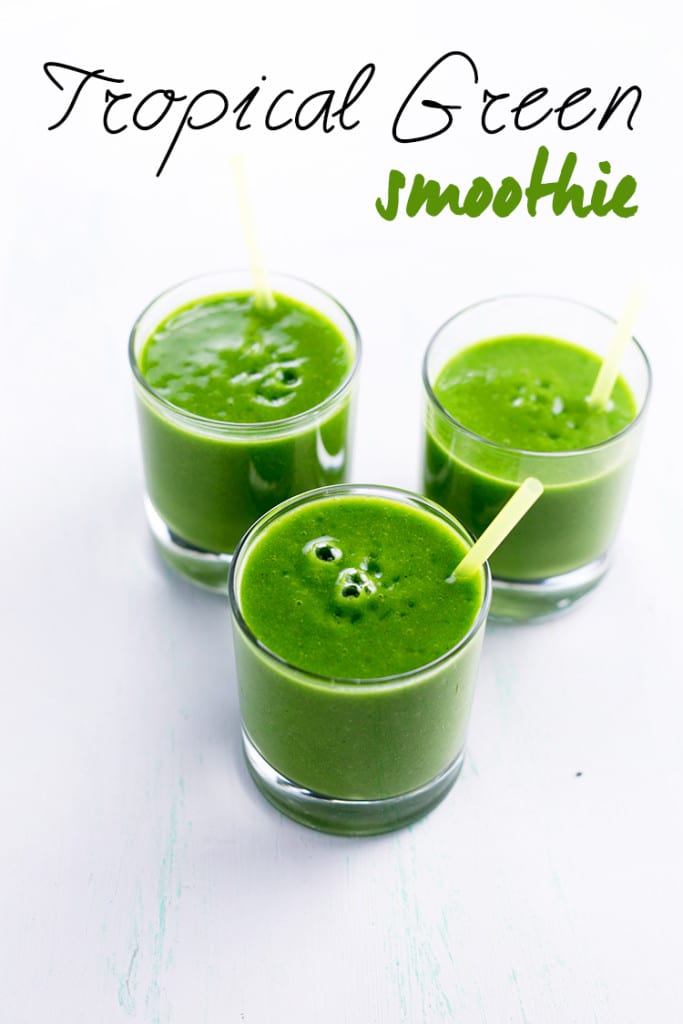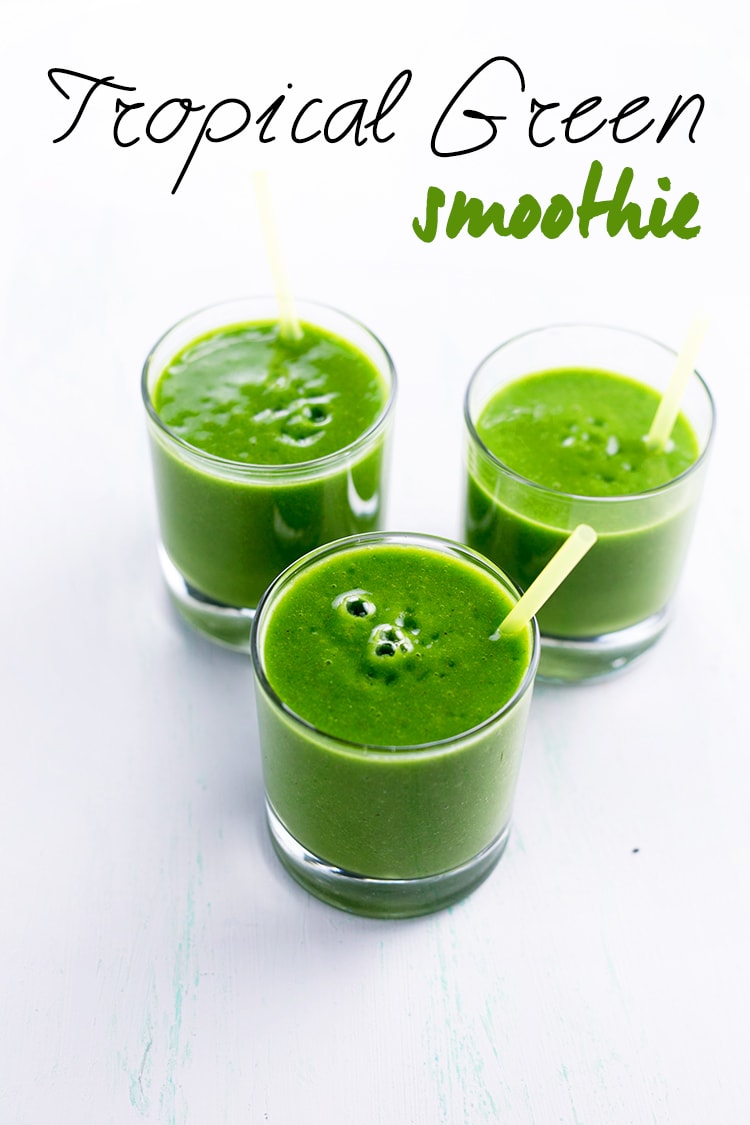 Hey there! You may have noticed that my blog has gone through a complete overhaul in the past month. As such, I've been missing, but I'm now back!!!!!! So let's kick off the first post on this new chapter of bloggingdom (I just created that word) with my awesome Healthy Tropical Green Smoothie!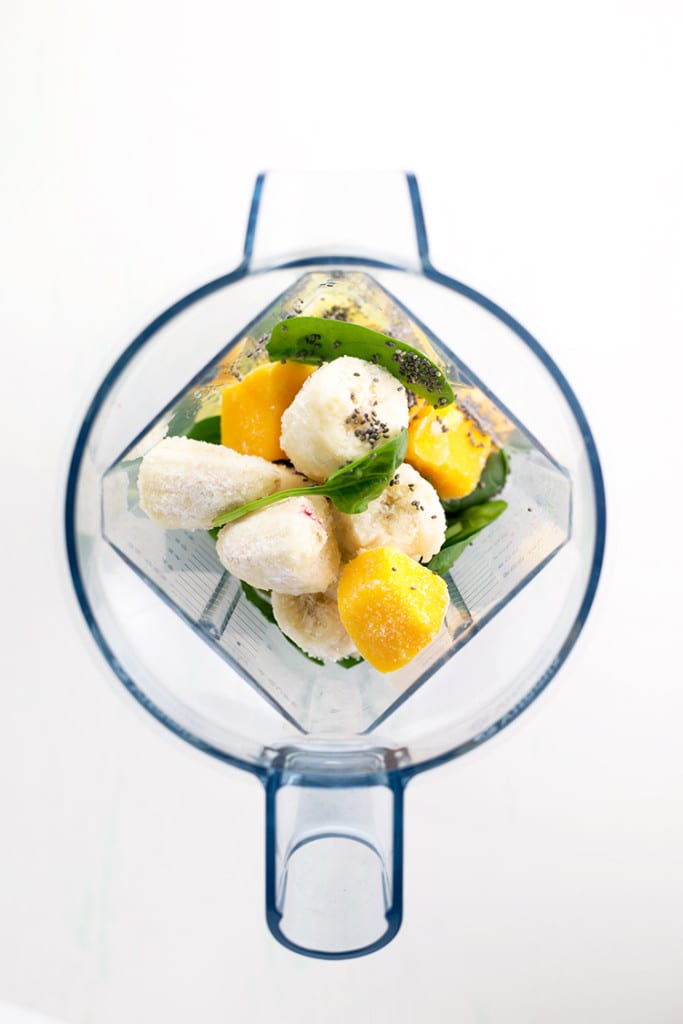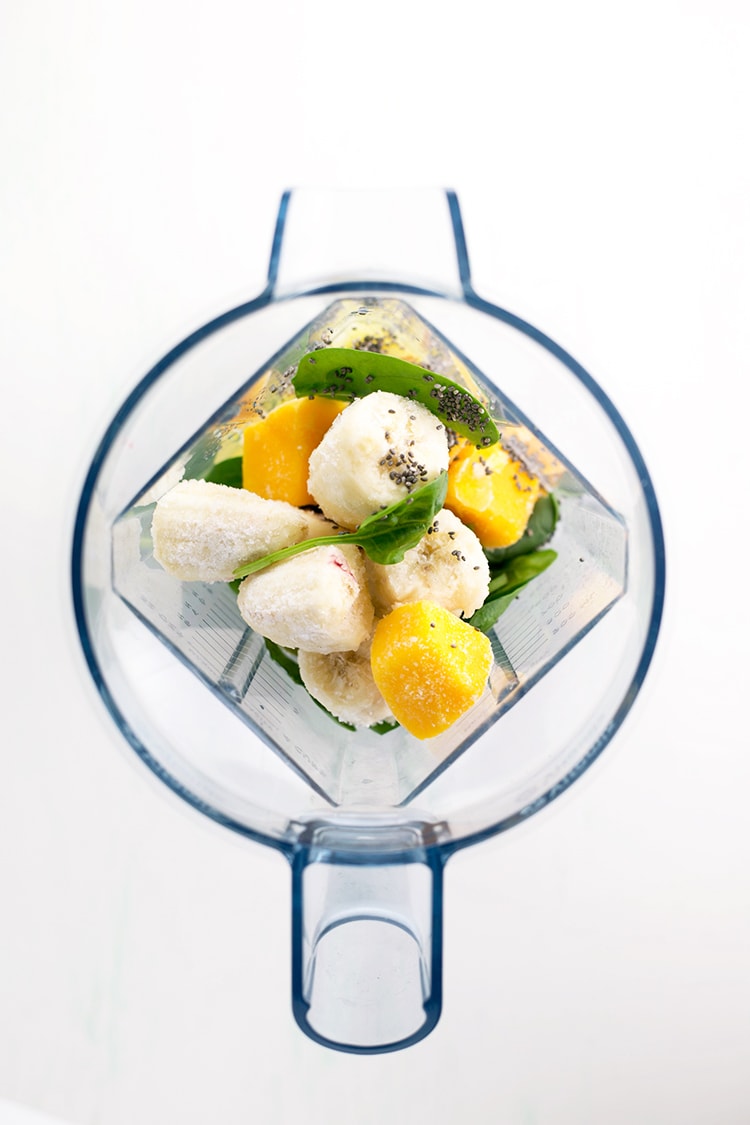 I have posted a Green Smoothie recipe before, but hey, there's no such thing as too many green smoothies. This time round, I gave my Green Smoothie a tropical kick with some Mango, Bananas, Golden Kiwifruit (best fruit ever!), Coconut Water, Chia Seeds and a hefty handful of Baby Spinach. Once all whizzed up, this smoothie transports you to Waikiki Beach in Summer…so remember to put your flip flops and swimming trunks on before blending!!!!!!! Don't say I didn't warn you. The smoothie has magical powers of teleportation. Just don't let the government know of the mutant powers this Green Smoothie has given you. Dangerous stuff!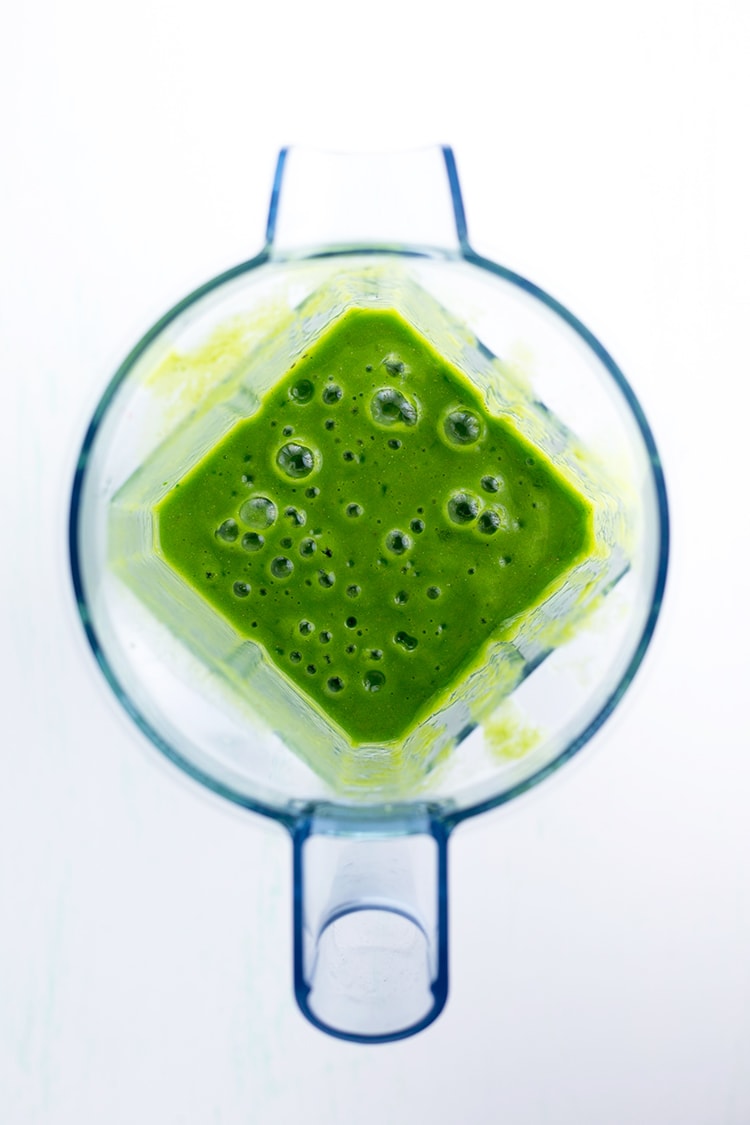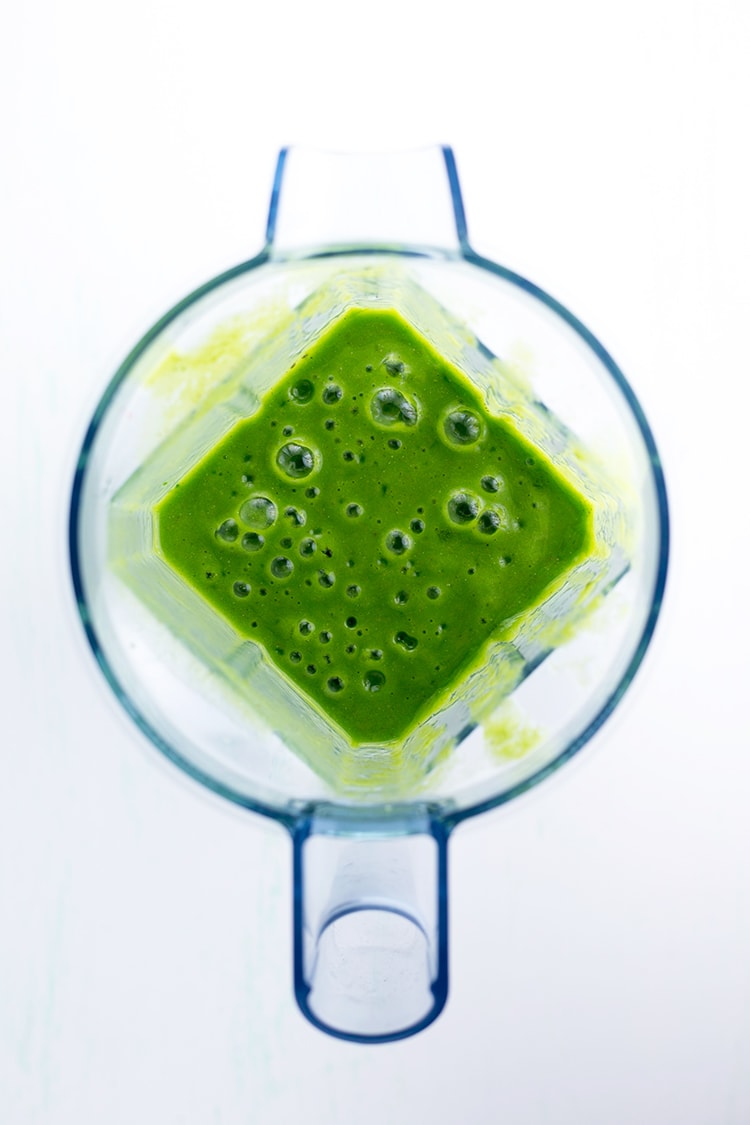 I only added the tiniest amount of Chia Seed into this Tropical Green Smoothie because I didn't want to overload it with fat. I know Flax and Chia contain heart healthy fat, but I have recently been eating the 801010 way, so I try to avoid fat as much as possible. If you want to add some Flax or even more Chia Seed into this smoothie, go ahead. Just remember to drink it immediately after blending (on Waikiki Beach of course), because when left to sit, the Chia Seeds/Flax will thicken your smoothie into a lava-like sludge, and that's just no good. I suppose you could call it a Green Pudding if that happens, but that hardly sounds appetizing, now does it?
FREE EBOOK SERIES! 5 SECRETS FOR FOOLPROOF VEGAN DESERTS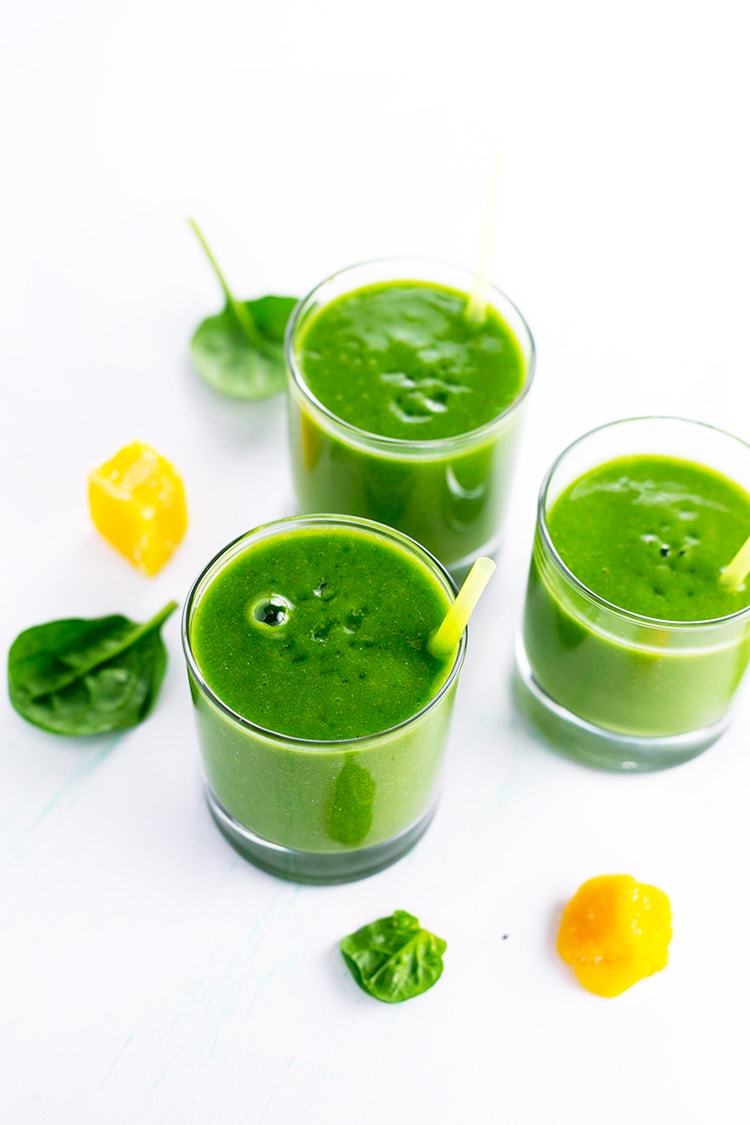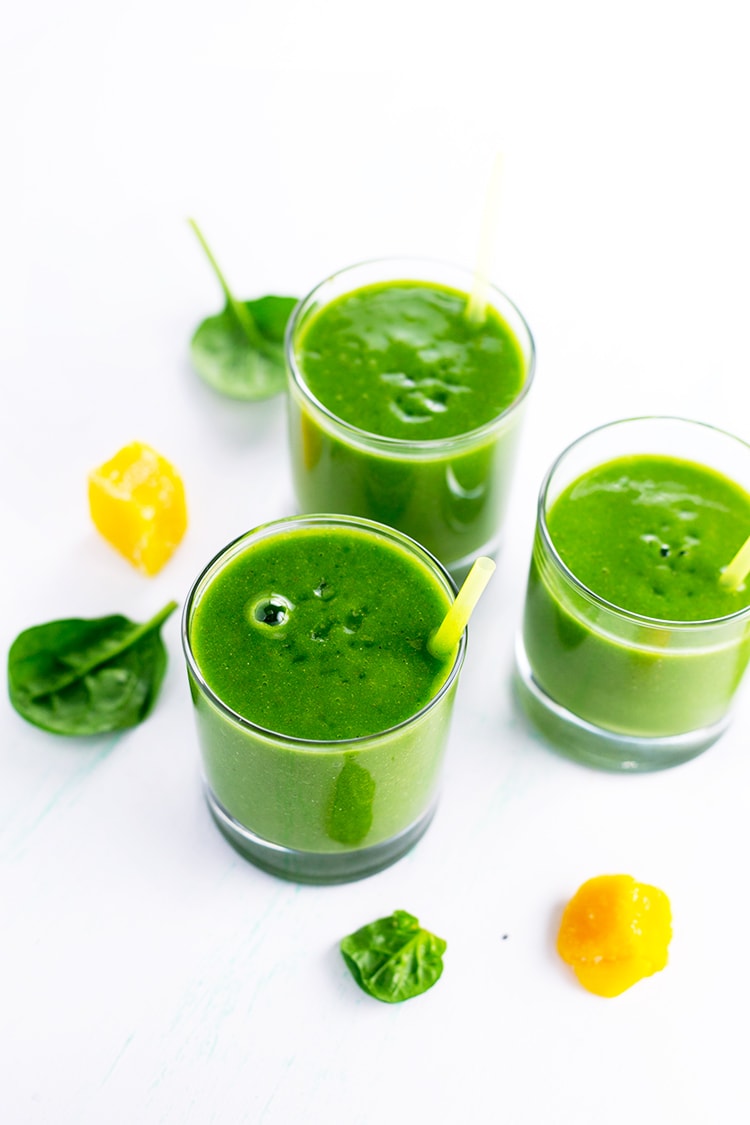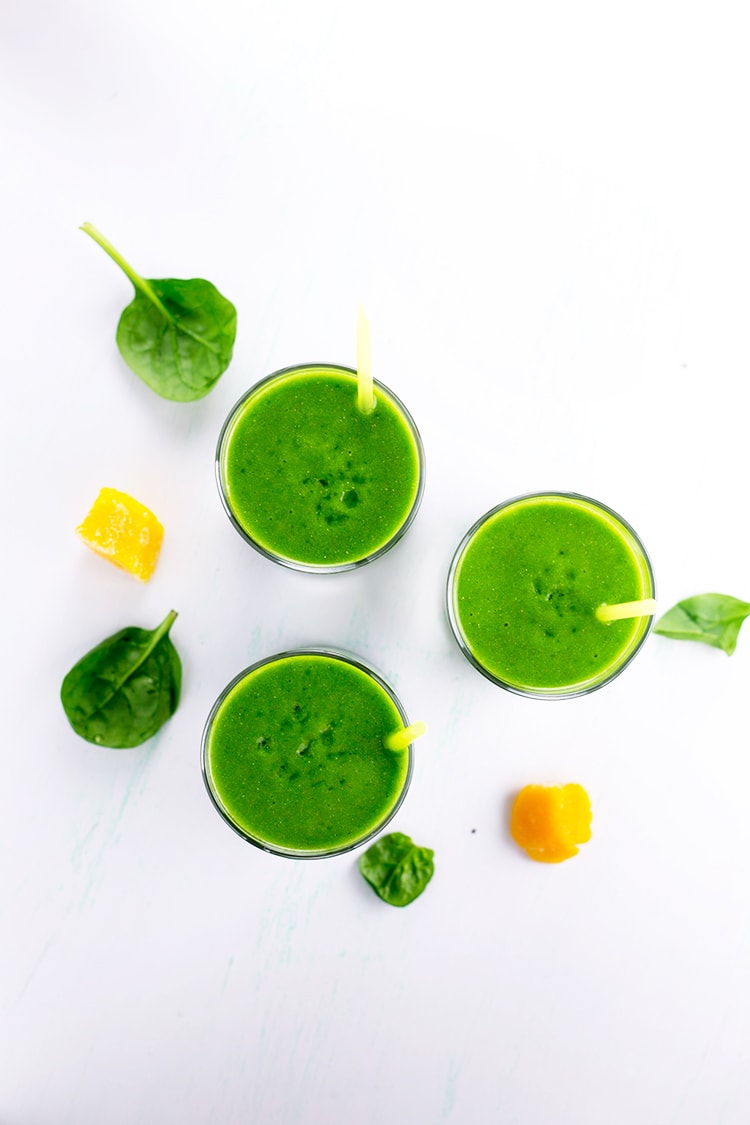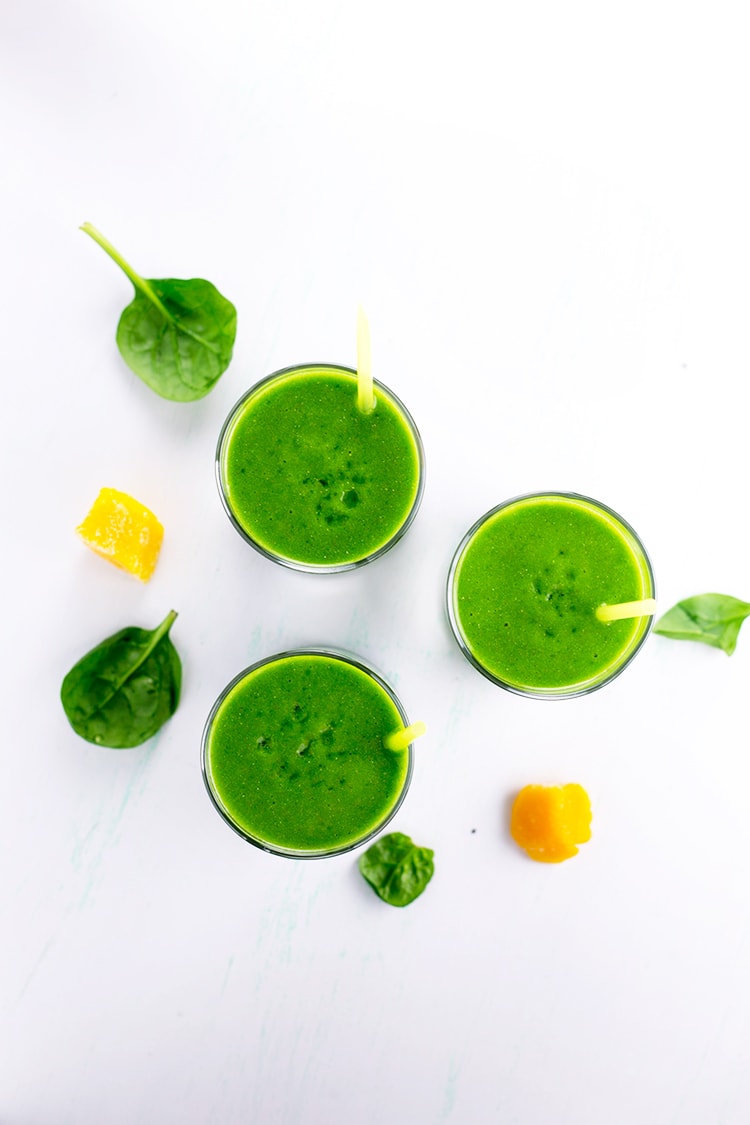 This Healthy Tropical Green Smoothie recipe is loaded with potassium, vitamins and fiber, and is super hydrating and delicious on a hot day (or even in winter, like it is here!). As always, it is Vegan, and also happens to be Gluten Free..but that's a totally Duh thing. It's a smoothie. Let me know what you think of my new blog layout and rebrand in the comments! It took us almost 2 weeks to get it up and running, so hopefully all the effort was worth it. If it isn't, I just may shoot myself….Anyway, scroll down for a full recipe. Green Smoothies. So good that even the cats can't stay away.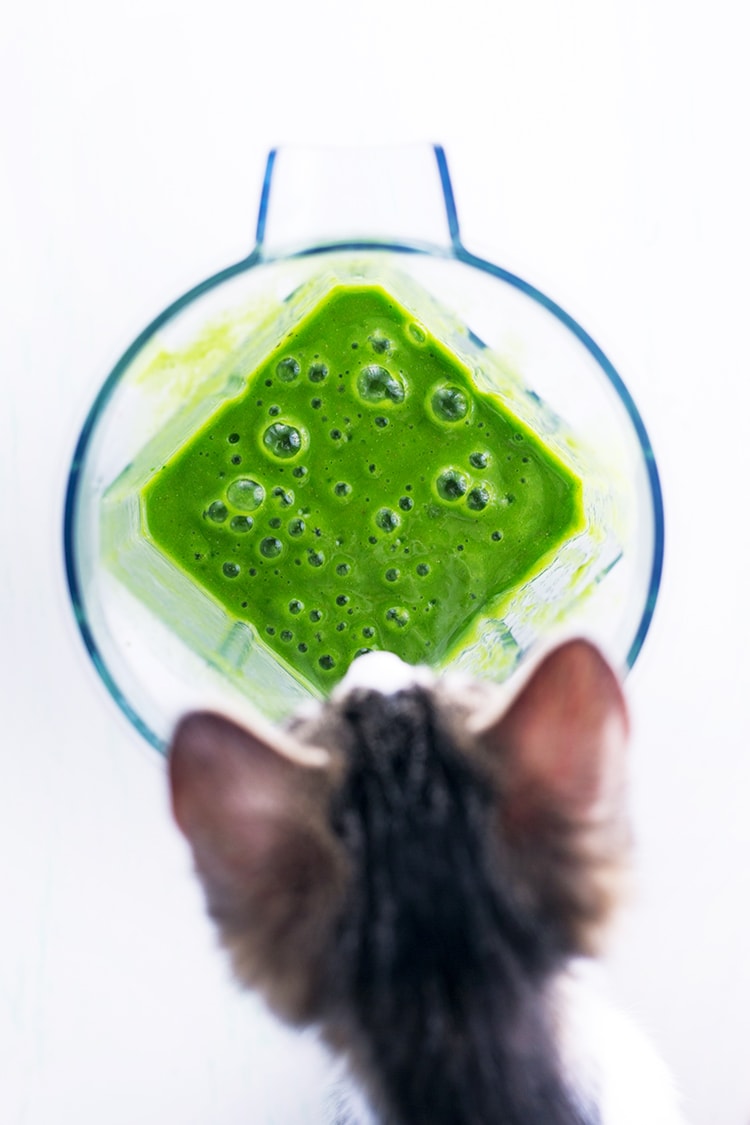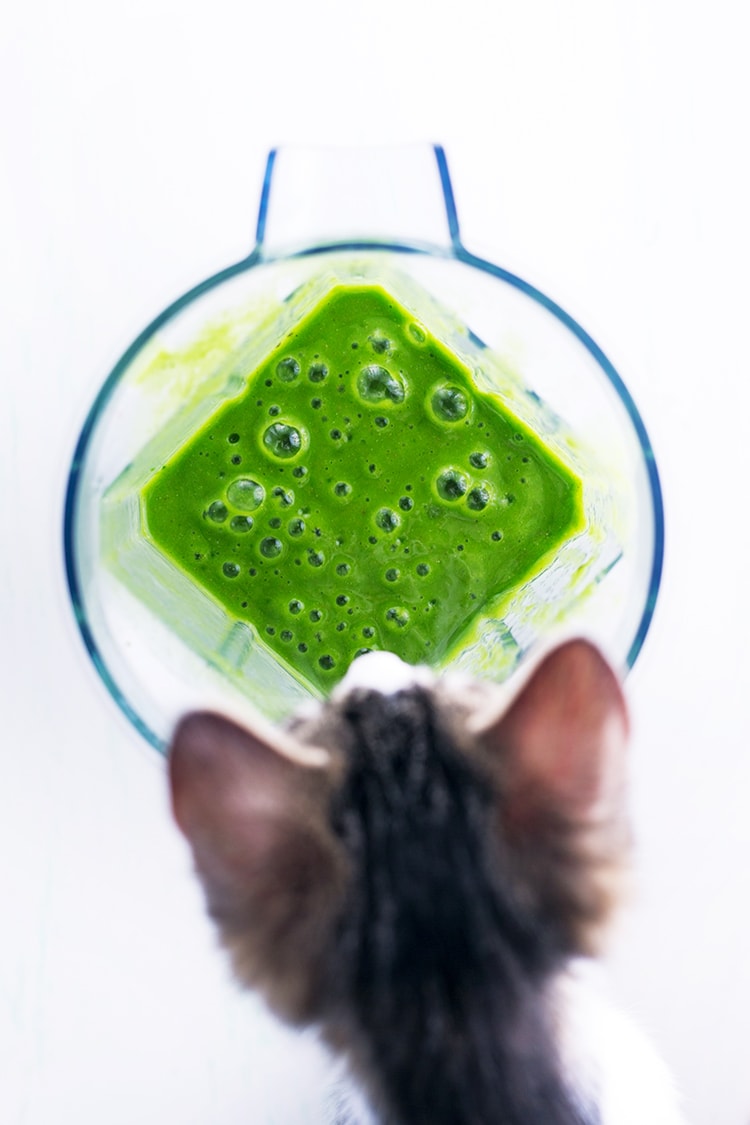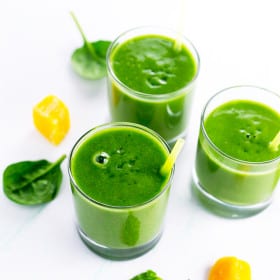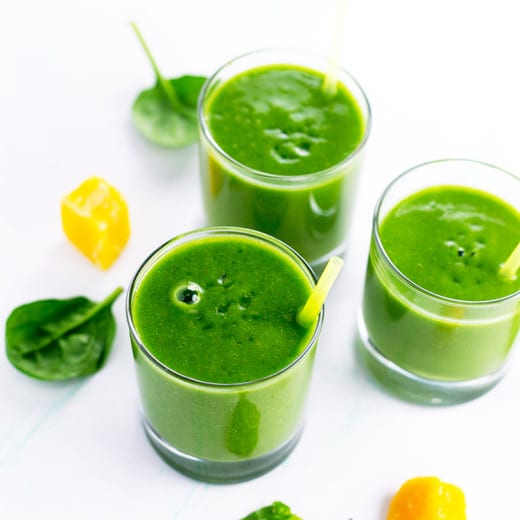 Healthy Tropical Green Smoothie
Healthy Tropical Green Smoothie. Mango, Kiwi, Coconut Water, Banana, Spinach, Chia Seed and Coconut Water. Light, hydrating, and full of vitamins and fiber.
Ingredients
1 1/4

cup

Coconut Water

1

cup

Baby Spinach

1/2

cup

frozen Diced Mango

1

large Frozen Banana

3

Golden Kiwi Fruit

substitute for Green Kiwi Fruit if unavailable

1

teaspoon

Chia Seeds
Instructions
Blend all ingredients on high till smooth in a High Speed blender/Vitamix.

Pour into glasses and enjoy.