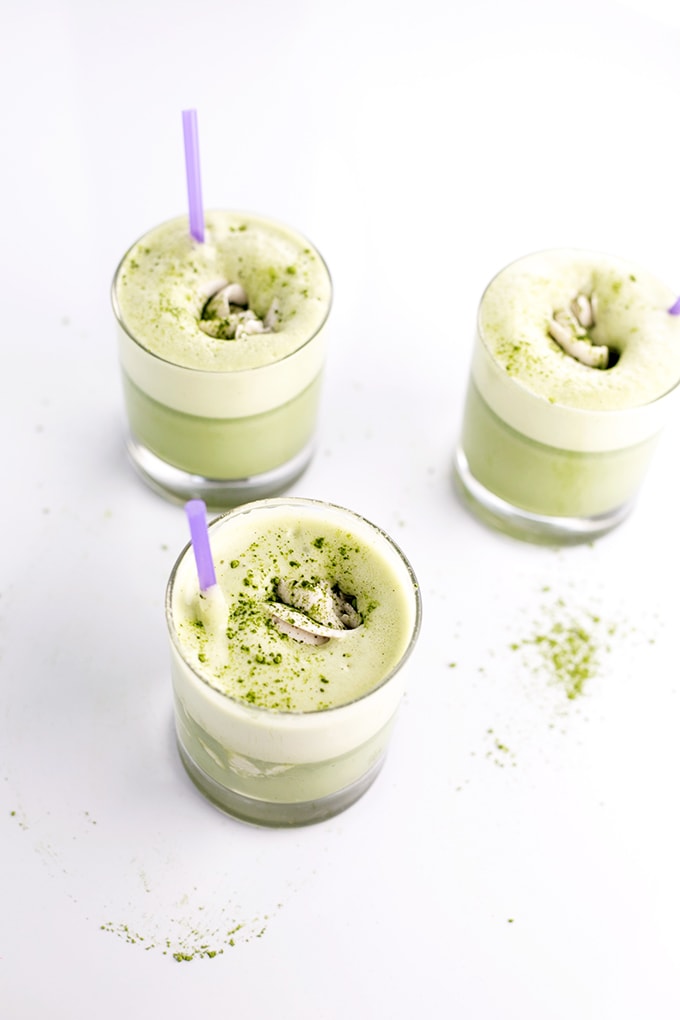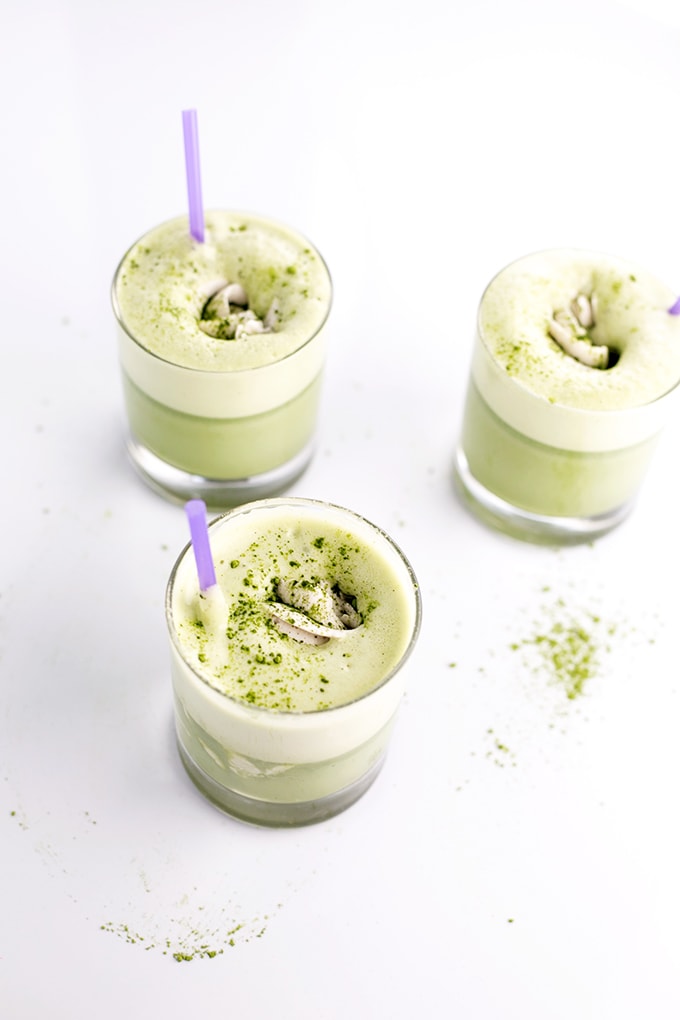 Back in the day when I was a cool scene kid, me and my once upon a time friends used to plant our asses at Starbucks all day, and I always had to order a Green Tea Cream which totally complimented my cool cat cigarettes. Fast forward to 2016, I'm definitely no longer a cool cat, but I still really enjoy Iced Matcha Green Tea Frappés.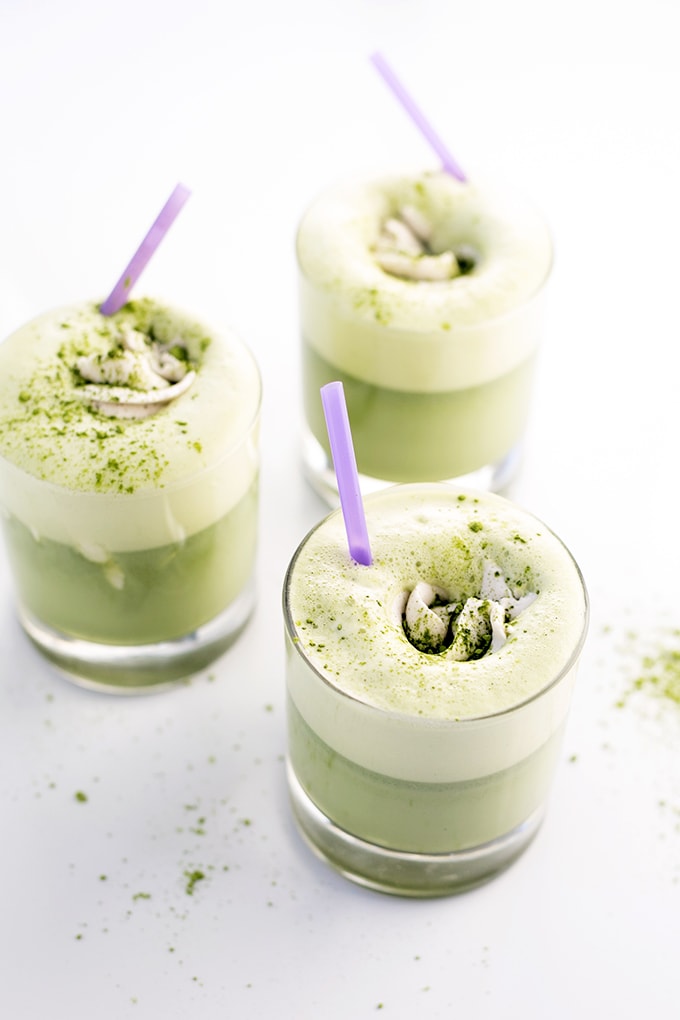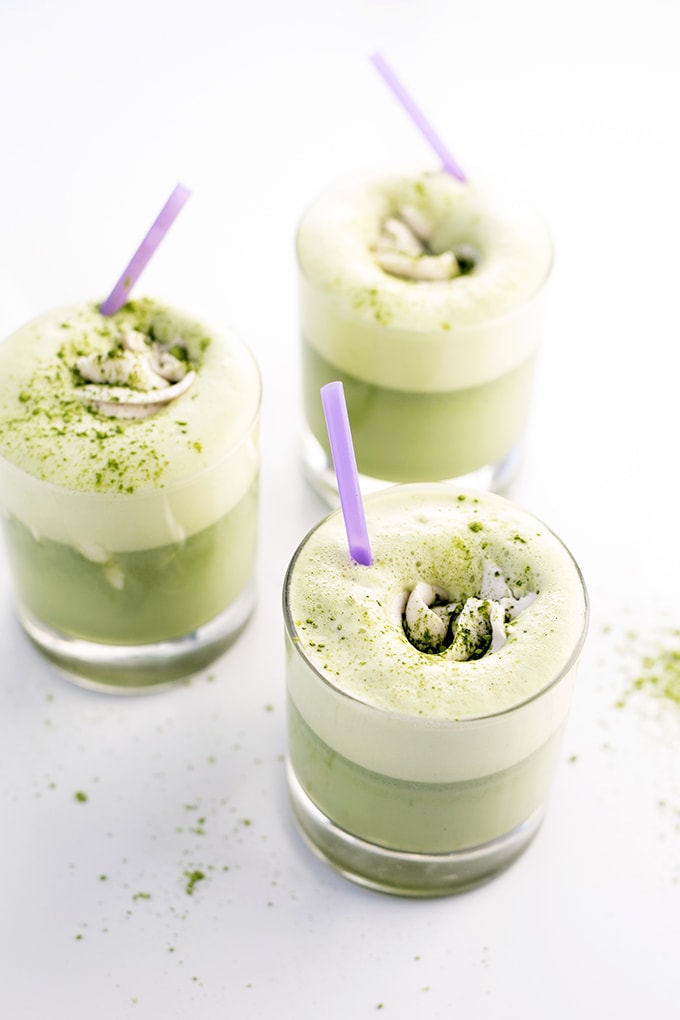 The recipe for my Iced Matcha Green Tea Frappé with Coconut Whip is dead simple to make – all you need is a blender and a couple of ingredients – Miss Matcha Green Tea, Soy Milk, Maple Syrup , Vanilla Bean, Salt and Coconut Cream (for the coconut whip). This Green Tea Frappé also happens to be Refined Sugar Free, Vegan (duh) and a lot lower in calories that the stuff I used to clog my young arteries with. Oh, it's also Gluten Free hahahaha jokes.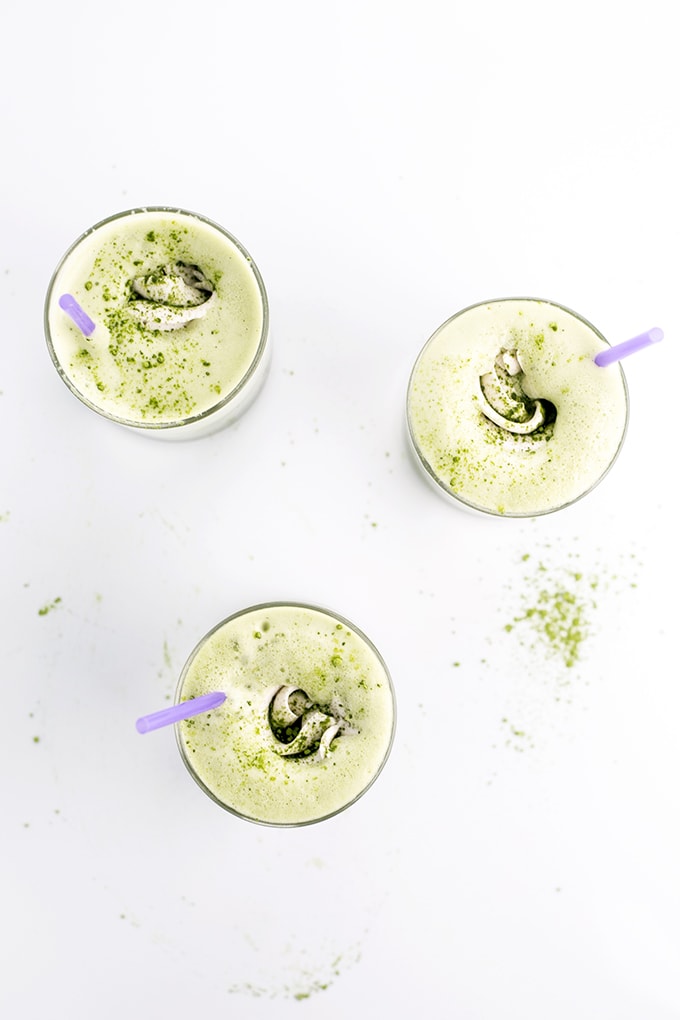 Anyway, there's not much more I can say besides, try this recipe out. It'll convert even Green Tea haters into Matcha Frappaholics. That's a trademarked term, so don't even think of copying me. Scroll down for the full Iced Matcha Green Tea Frappé recipe. PS: Posts may be a bit erratic for the next 2 weeks because I'm off to London. Ciao x.

Crazy Vegan Kitchen
Serves 3
Iced Matcha Green Tea Frappé with Coconut Whip
Iced Matcha Green Tea Frappés with Whipped Coconut Cream Topping.
10 minPrep Time
10 minTotal Time
Ingredients
1 1/2 cups chilled Soy Milk [i](can substitute Almond but it won't be as thick and creamy)
[/i]2 1/2 teaspoons Miss Matcha Green Tea Powder
2 1/2 tablespoons Maple Syrup
Seeds of Half a scraped Vanilla Bean Pod
Tiny pinch of Sea Salt


Whipped Coconut Cream Topping:
4 tablespoons of cold, solidified Coconut Cream (see note)
2 teaspoons Maple Syrup
Tiny pinch of Sea Salt
Instructions
In a blender, combine Soy Milk, Matcha, Maple Syrup, Vanilla Seeds, and Sea Salt. Blend on high until frothy and completely smooth. Pour into glasses.
In a small bowl, combine Coconut Cream, Maple Syrup and Sea Salt. With electric beaters, whip for a minute until it resembles whipped cream, about 1 minute.
Either dollop or pipe Coconut Whip onto the surface of your Green Tea Frappe and dust with a little more Matcha powder before serving.
Notes & Other Shyt You Need To Know
Collect solidified Coconut Cream from a tin of chilled Coconut Milk. Coconut milk should be chilled for at least 6 hours - the solidified bits that form on the top of the can is Coconut Cream.
7.8.1.2
81
https://www.crazyvegankitchen.com/iced-matcha-green-tea/