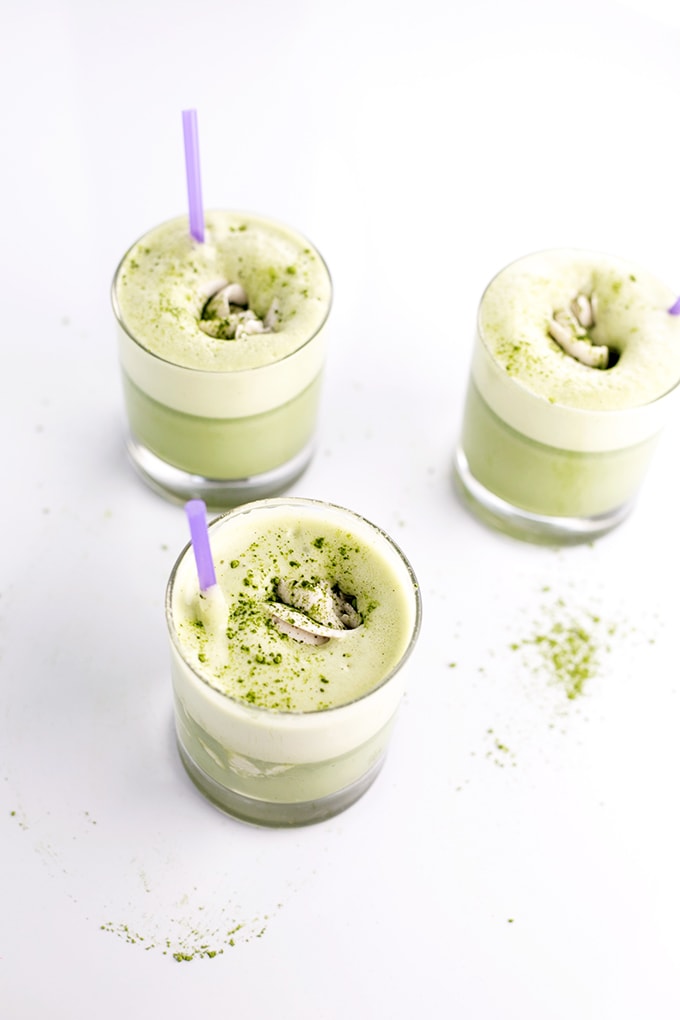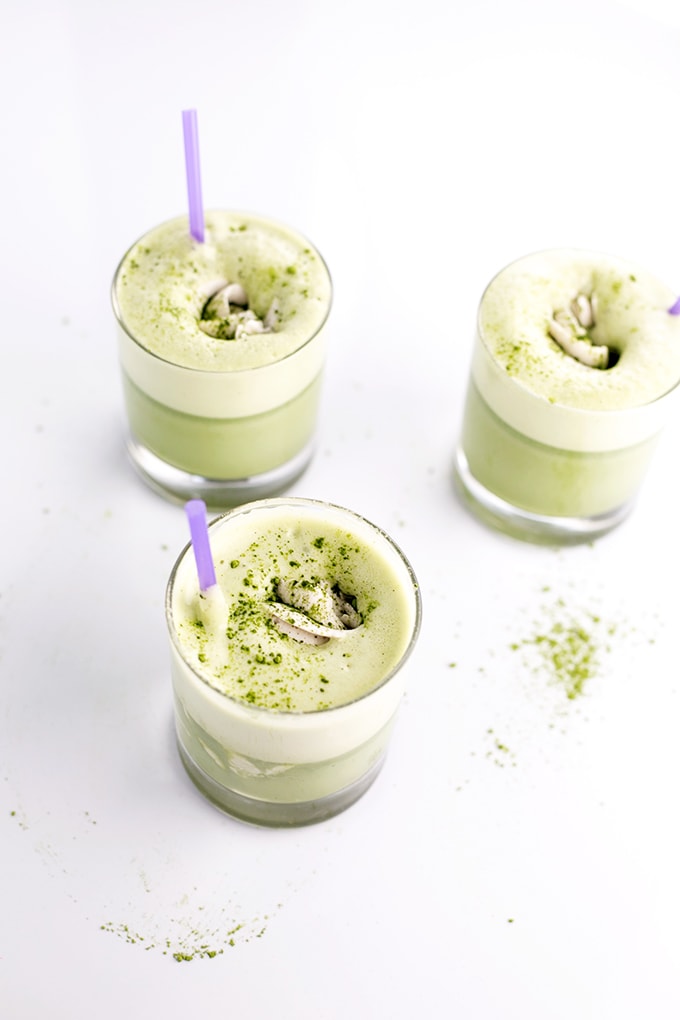 Back in the day when I was a cool scene kid, me and my once upon a time friends used to plant our asses at Starbucks all day, and I always had to order a Green Tea Cream which totally complimented my cool cat cigarettes. Fast forward to 2016, I'm definitely no longer a cool cat, but I still really enjoy Iced Matcha Green Tea Frappés.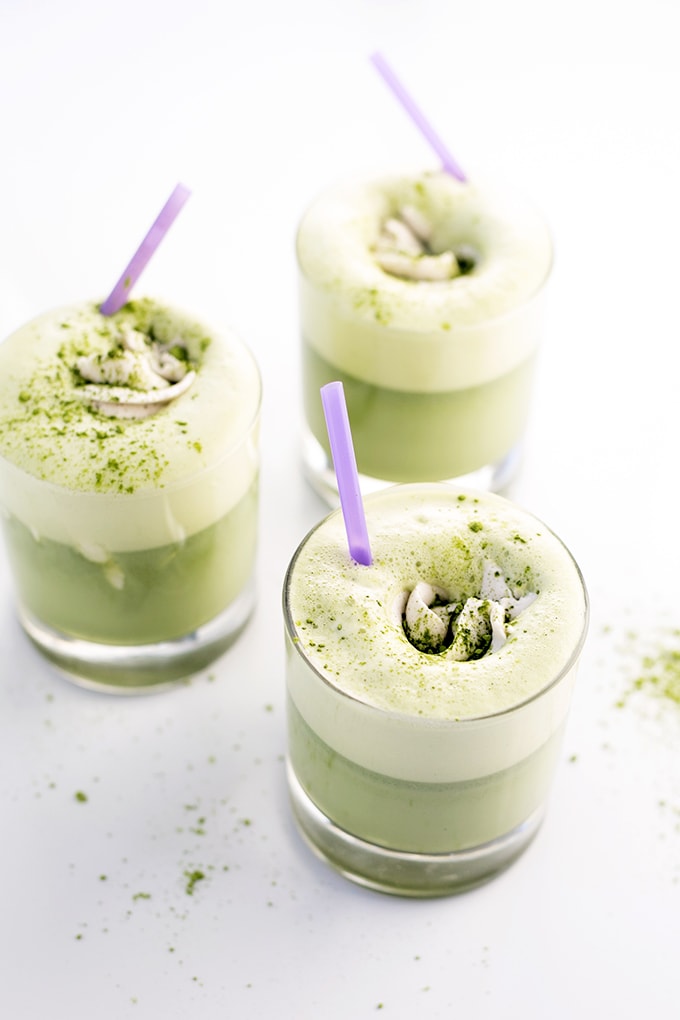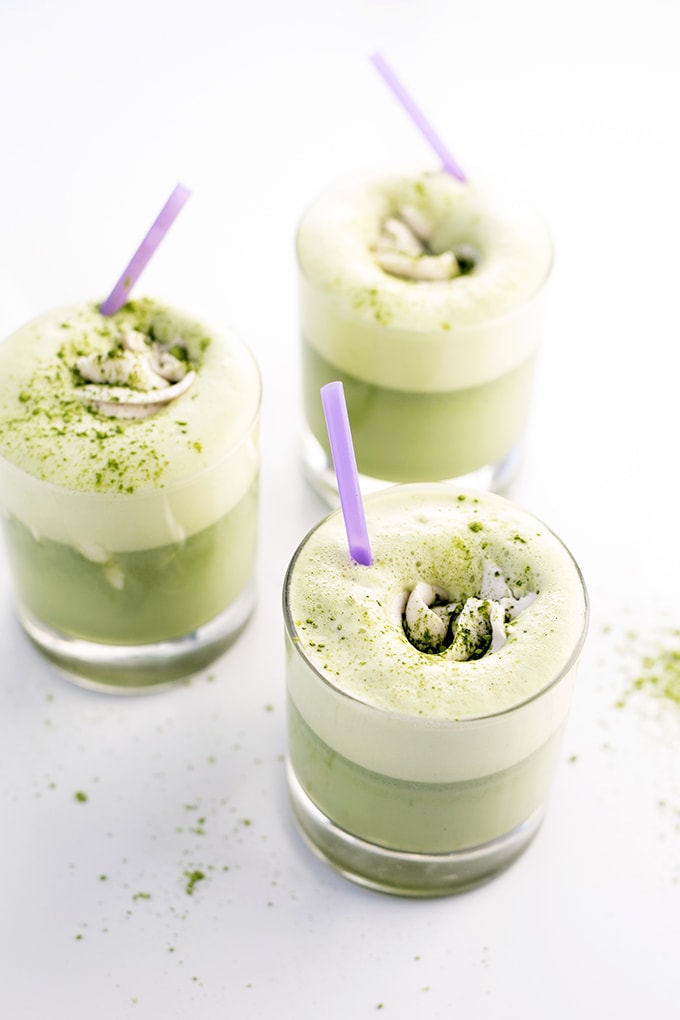 The recipe for my Iced Matcha Green Tea Frappé with Coconut Whip is dead simple to make – all you need is a blender and a couple of ingredients – Miss Matcha Green Tea, Soy Milk, Maple Syrup , Vanilla Bean, Salt and Coconut Cream (for the coconut whip). This Green Tea Frappé also happens to be Refined Sugar Free, Vegan (duh) and a lot lower in calories that the stuff I used to clog my young arteries with. Oh, it's also Gluten Free hahahaha jokes.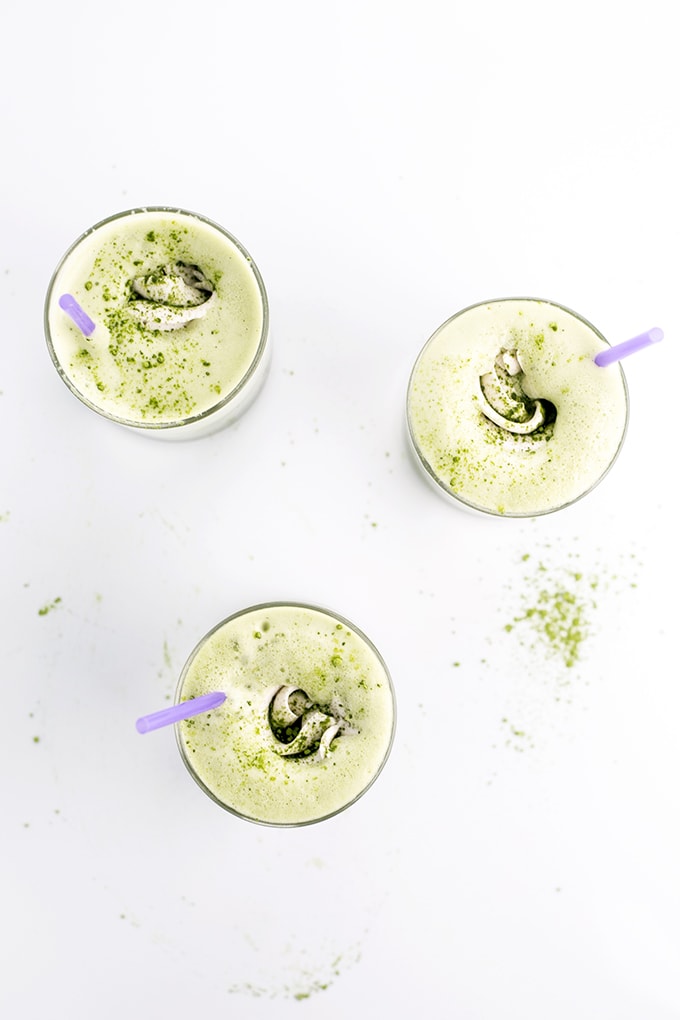 Anyway, there's not much more I can say besides, try this recipe out. It'll convert even Green Tea haters into Matcha Frappaholics. That's a trademarked term, so don't even think of copying me. Scroll down for the full Iced Matcha Green Tea Frappé recipe. PS: Posts may be a bit erratic for the next 2 weeks because I'm off to London. Ciao x.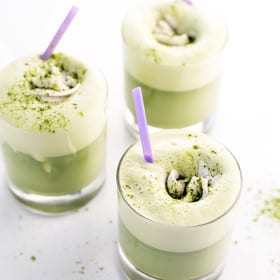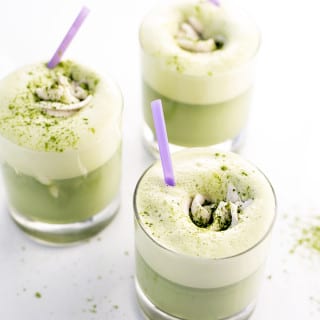 Matcha Frappe
Iced Matcha Green Tea Frappés with Whipped Coconut Cream Topping.
Ingredients
1 1/2

cups

soy Milk

can substitute Almond but it won't be as thick and creamy

2 1/2

teaspoons

Matcha Green Tea Powder

2 1/2

tablespoons

Maple Syrup

1

vanilla pod

4

tablespoons

coconut cream

2

teaspoons

Maple Syrup
Instructions
In a blender, combine Soy Milk, Matcha, Maple Syrup, Vanilla Seeds, and Sea Salt. Blend on high until frothy and completely smooth. Pour into glasses.

In a small bowl, combine Coconut Cream, Maple Syrup and Sea Salt. With electric beaters, whip for a minute until it resembles whipped cream, about 1 minute.

Either dollop or pipe Coconut Whip onto the surface of your Green Tea Frappe and dust with a little more Matcha powder before serving.
Notes
Collect solidified Coconut Cream from a tin of chilled Coconut Milk. Coconut milk should be chilled for at least 6 hours - the solidified bits that form on the top of the can is Coconut Cream.
Nutrition
Serving:
1
serving
Calories:
135
kcal
Carbohydrates:
15
g
Protein:
3
g
Fat:
7
g
Saturated Fat:
5
g
Sodium:
46
mg
Potassium:
210
mg
Fiber:
1
g
Sugar:
12
g
Vitamin A:
348
IU
Vitamin C:
7
mg
Calcium:
143
mg
Iron:
1
mg
FREE EBOOK SERIES! 5 SECRETS FOR FOOLPROOF VEGAN DESERTS