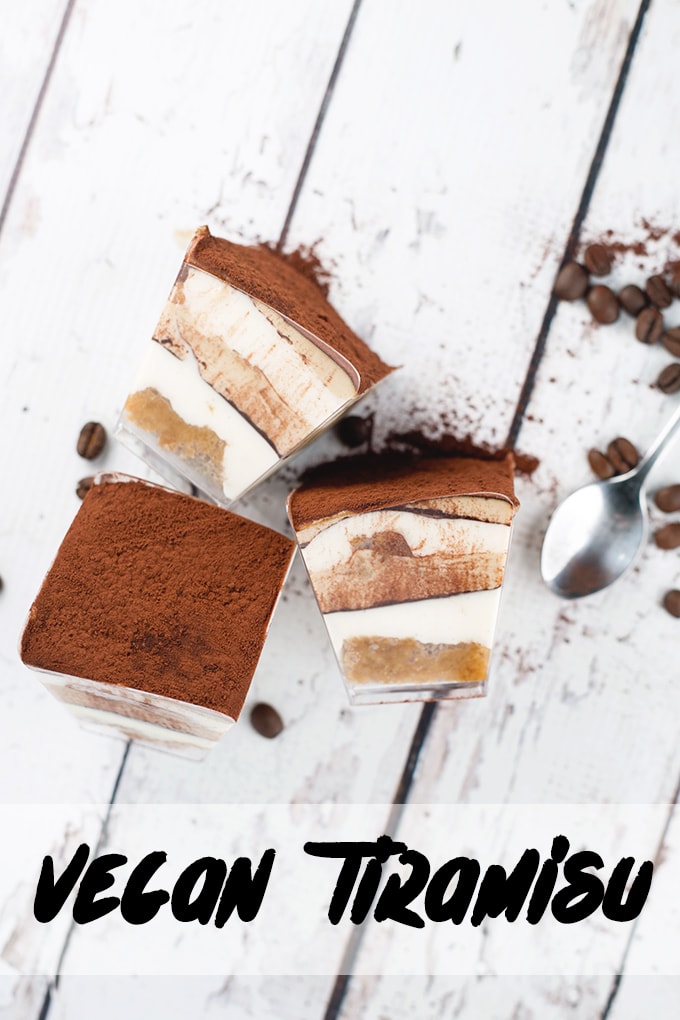 Everyone loves Tiramisu. If there is one thing I miss as a Vegan, it would have to be Tiramisu. And apparently, I am not the only one. Earlier in the week, I decided to try my hand out at making my very own Vegan Tiramisu and posted my results on a Vegan group on Facebook. To my surprise, the post exploded within minutes like a 17 year old boy who just had his little wiener touched for the first time. I knew I was on to something.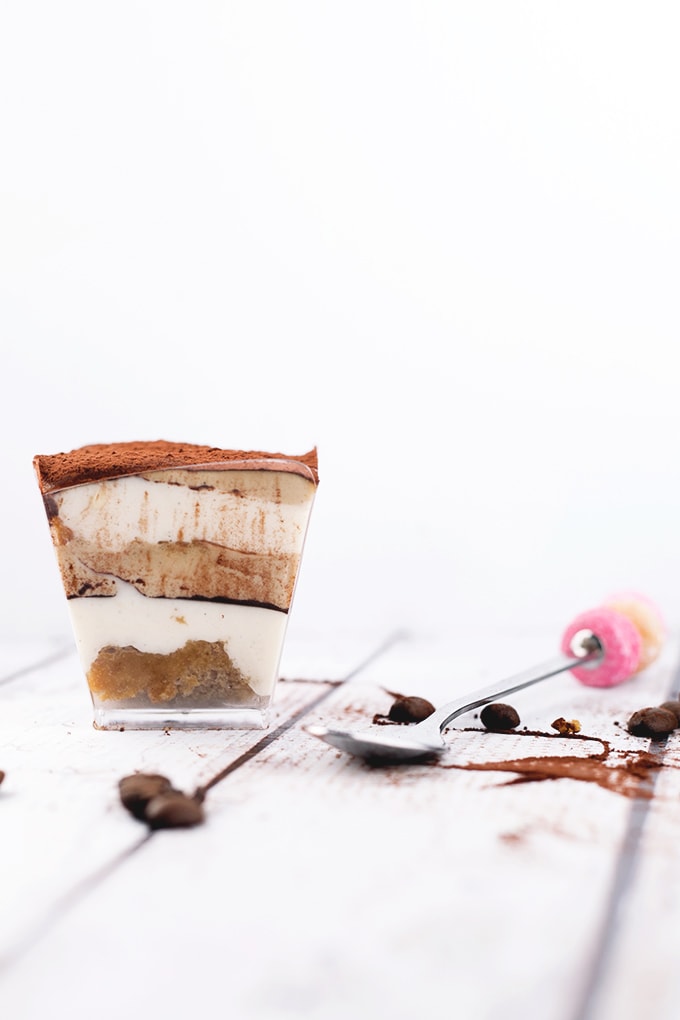 Now, I know there are a ton of Veganized dessert recipes out there. I've seen a couple of Vegan Tiramisu recipes online, but they always use fu*cking Dates, Irish Moss, and all sorts of weird arse hippie sh*t. You won't find any of that crap in my Vegan Tiramisu recipe. My aim was to make this dessert taste as close as possible to its non-vegan predecessor, and I'm glad to say that this recipe really does deliver on that aspect. To get all the utensils and gadgets required to make this scrumptious tiramisu recipe checkout resources on kitchen ultimate website as it helps you purchase the best in market in your budget.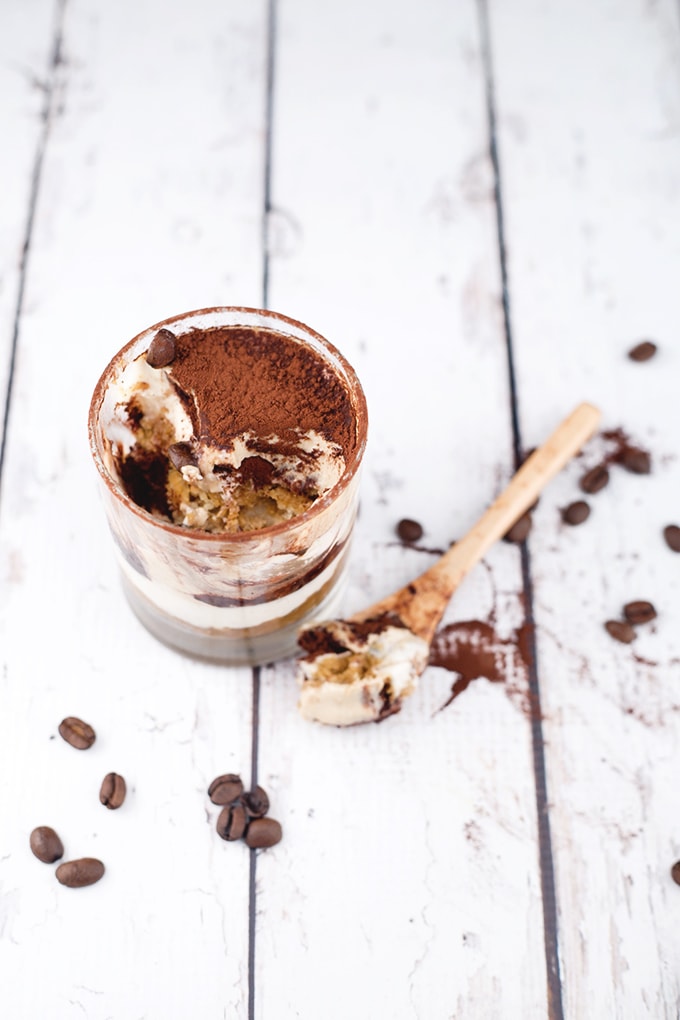 We start off by making a Vanilla Sheet Cake, a Kahlua/Coffee Soaking Syrup and a Vegan Vanilla and Coffee "Mascarpone" filling with Cashews, Coconut Oil and all that jazz. (A little note: I use Spiral Foods Coconut Oil, which doesn't seem to impart any coconut flavor into my desserts). I suggest using refined Coconut Oil (oh, the horror), because we don't want our Tiramisu tasting like Coconutsack. This is dessert, so chill the f*ck out and run away if you're a health food Nazi.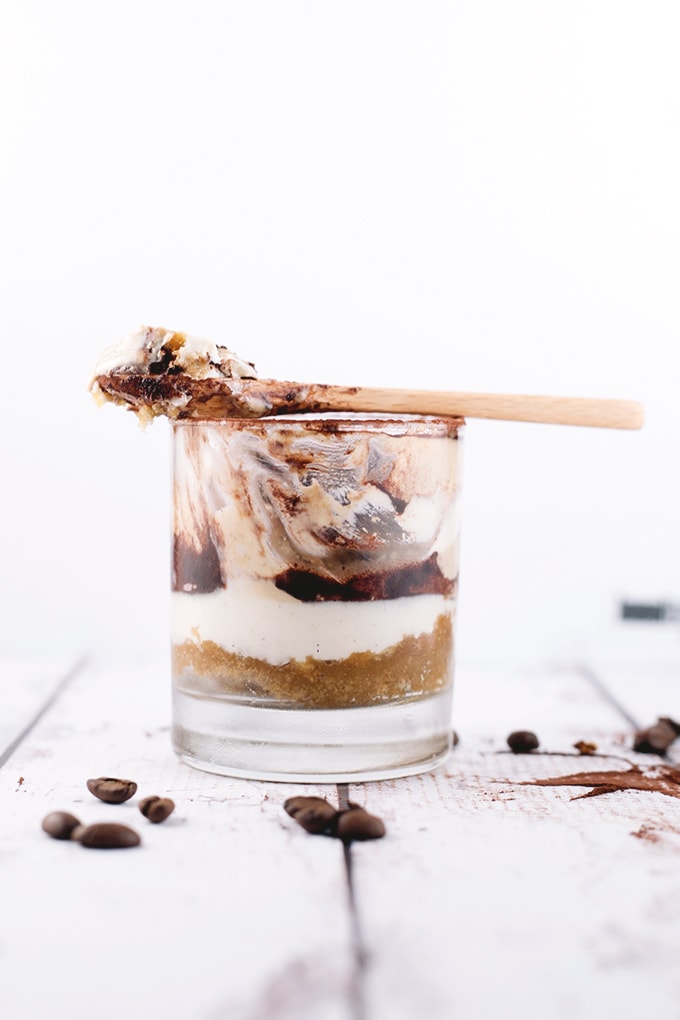 The final result? A Vegan Tiramisu that tastes pretty f*cking spot on and similar to non-vegan Tiramisu. A standing ovation, please. Scroll down for the full recipe, convince yourself you're on your period, make it, then stuff your face silly with this uber delicious dessert. Ciao!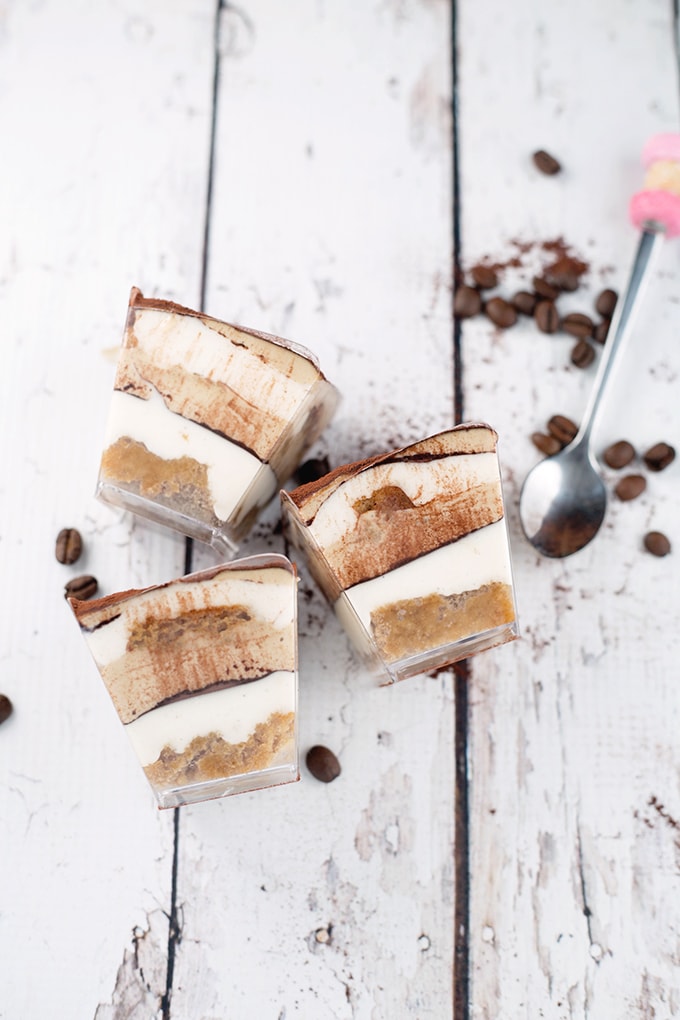 Crazy Vegan Kitchen
Serves 4-6
Vegan Tiramisu
Kahlua and Coffee Soaked Sponge layered with Vegan Vanilla and Coffee Mascarpone filling.
45 minPrep Time
20 minCook Time
1 hr, 5 Total Time
Ingredients
Vanilla Sheet Cake:
1/2 cup Soy Milk
1 teaspoon Apple Cider Vinegar


4 tablespoons Vegan Butter
1/8 teaspoon Salt
6 tablespoons Sugar
1 teaspoon Vanilla Extract
1/2 cup + 2 Tablespoons Pastry Flour
1/2 teaspoon Baking Powder
1/4 teaspoon Baking Soda


Soaking Syrup:
3/4 cup Freshly Brewed Coffee, cooled
3 tablespoons Sugar
3 tablespoons Kahlua


Vegan Mascarpone Filling:
1 3/4 cup Raw Cashews (no need to soak)
1/3 cup Agave Nectar
1/3 cup Melted Coconut Oil
1/4 teaspoon Salt
Seeds of 1 Vanilla Bean Pod
3/4 cup Soy Milk


For Vanilla Cream:
1/4 cup Soy Milk
1 tablespoon Melted Coconut Oil


For Coffee Cream:
1 tablespoon Kahlua
1/3 cup freshly brewed Espresso, cooled


Extras:
Cocoa Powder, for dusting
Instructions
Sheet Cake: Preheat oven to 175 degrees celsius. Grease and line a 8x6 inch cookie sheet with baking paper. Set aside.
Whisk Soy Milk and Apple Cider Vinegar in a bowl set aside for 5 minutes to curdle. Sieve the Pastry Flour, Baking Powder and Baking Soda into a bowl. Set aside.
In another bowl, whisk Vegan Butter, Sugar and Salt till light and fluffy, about a minute. Whisk in the Vanilla Extract.
Alternate whisking in the Soy Milk mixture and dry ingredients, starting with 1/3 of the dry and ending with the last third of the dry mixture.
Spread mixture out onto prepared cookie sheet and bake for 20 minutes, or until cooked through. It's okay if you over bake it slightly, it doesn't make a difference.
Soaking Syrup: Mix Coffee, Kahlua and Sugar together till the sugar has dissolved. Set aside.
Vegan Mascarpone Filling: In a high speed blender, combine Cashews, Agave, Coconut Oil, Salt, Vanilla and Soy Milk. Blend thoroughly until smooth and silky.
Divide mixture into half. For Vanilla, use first half of mixture and thoroughly whisk in extra 1/4 cup Soy Milk and 1 tablespoon Coconut Oil. Set aside.
For Coffee Cream, blend second half of Mascarpone mixture with Kahlua and Espresso.
Assembly: To assemble, have ready a tiramisu dish or individual ramekins/glasses. Cut a piece of sheet cake to fit the bottom of your ramekin or glass. Dip in Soaking Syrup for just a second or two and place into the bottom of your vessel.
Top with a layer of Vanilla Cream and dust with Cocoa Powder. At this point, freeze for 10 minutes.
Once out of the freezer, top with a layer of Coffee Cream. Freeze for 10 minutes.
Repeat process once more - soaked cake, vanilla cream and coffee cream - freezing cream layers for 10 minutes before continuing.
Once complete, dust the tops of you Tiramisu with cocoa powder and leave in the fridge for at least 4-6 hours to firm up before eating.
7.8.1.2
72
https://www.crazyvegankitchen.com/vegan-tiramisu-that-totes-doesnt-taste-vegan/