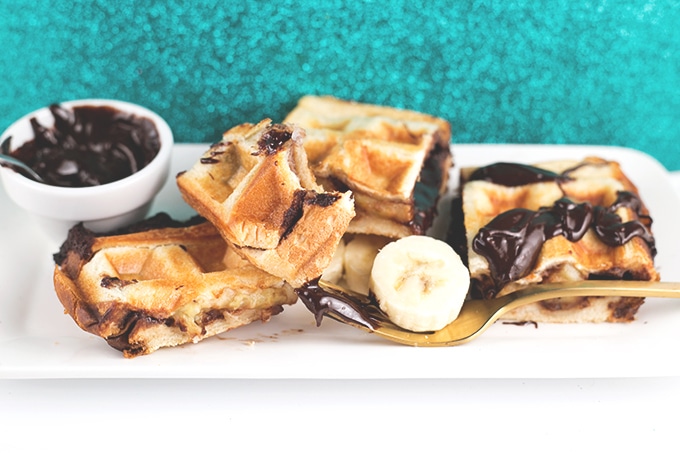 Vegan Waffled Nutella Banana Sandwich, now that is what we call the ultimate food for fat asses like myself. I don't even know where to begin – how simple and easy this is to make, or how this is the work of Satan. How about I just talk about how simple this Vegan Nutella Banana Sandwich is to make. Just the sound of that term makes me gain 2 kilos. But hey, no one ever said Vegan = Healthy, right?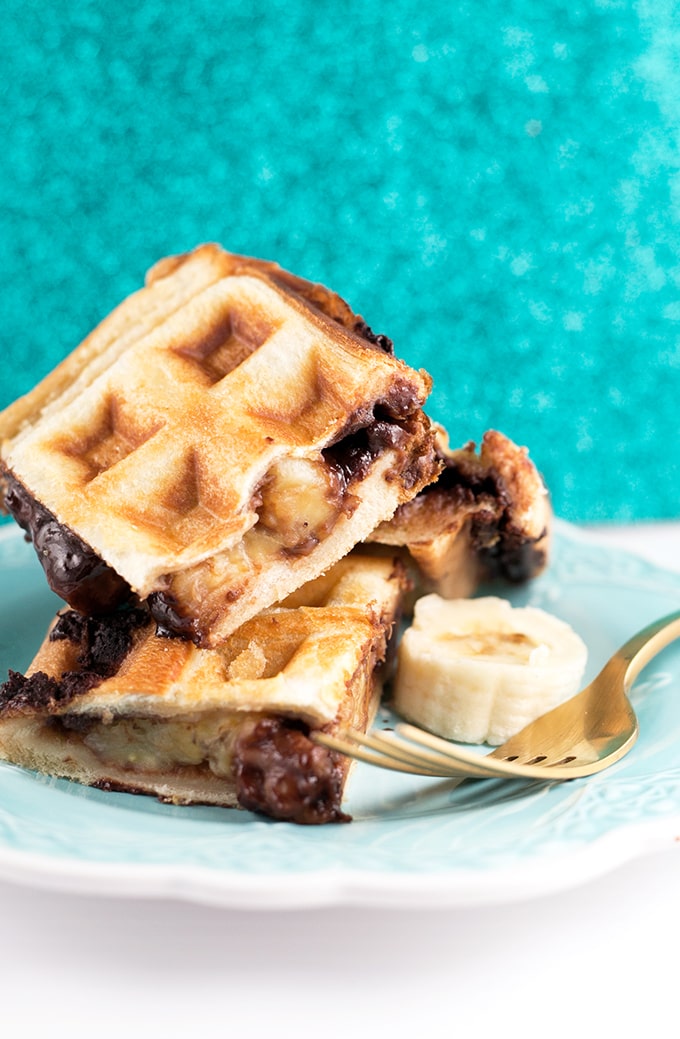 FREE EBOOK SERIES! 5 SECRETS FOR FOOLPROOF VEGAN DESERTS
We start off with some Texas Toast. Texas Toast is essentially, trashy white bread that is sliced extra thick. If you can't find really thick white… bread at your supermarket, just buy an unsliced loaf of White Bread and slice that little fuc*ker up yourself! Now, if you remember, a long long while ago, I made these Homemade Nutella Sandwich Cookies – Homemade Vegan Nutella and all. That Homemade Nutella is what I use in these Nutella Banana Waffles. Well, I say waffles but we know it's a sandwich. Women are good at making sandwiches.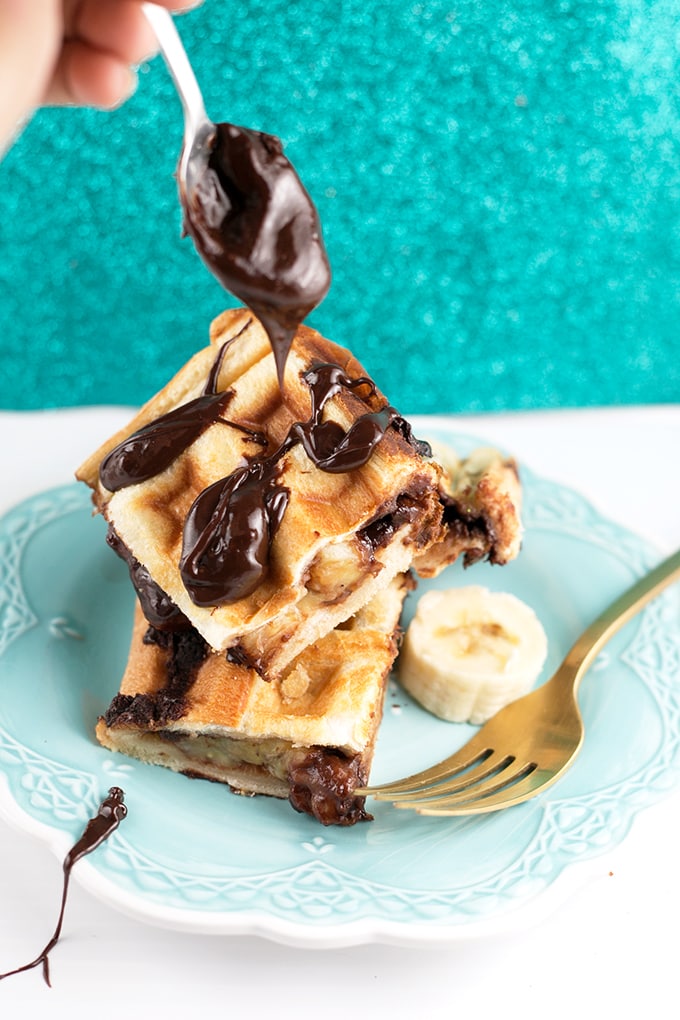 Oh yeah, I'm sure that by now you know you can basically Waffle-ize (sp?) anything, right? You can put Spaghetti, Brownie Batter, Cookie Dough, Your Dick, Macaroni And Cheese and basically everything and anything else edible into a waffle maker. If you're curious, I use my simple Cuisinart Belgian Waffle Maker (Amazon affiliate link) which really does the job all the time.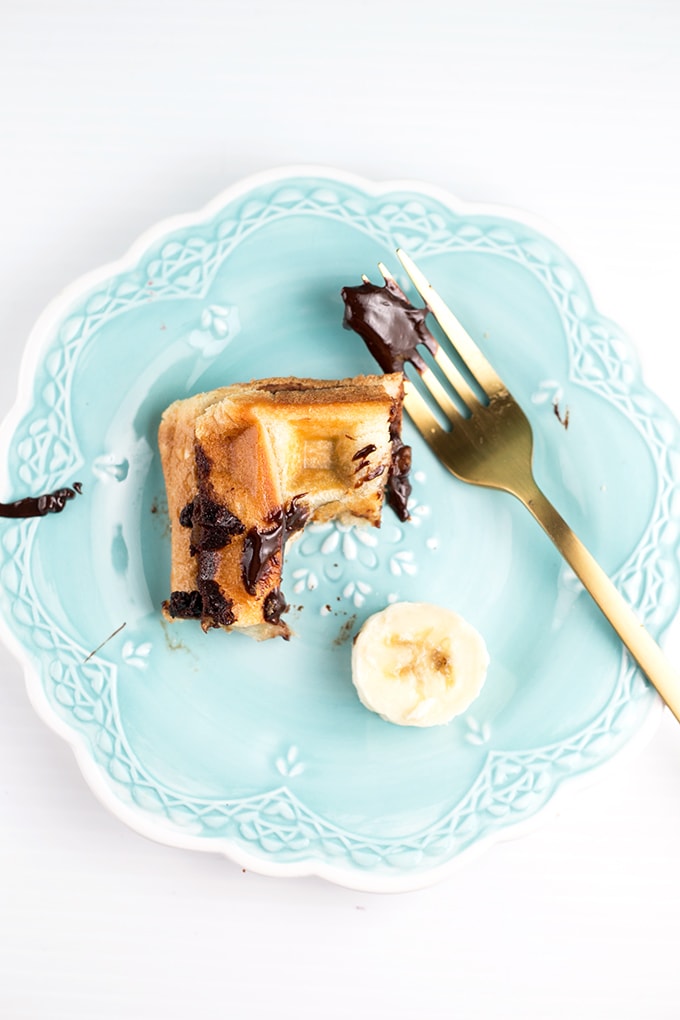 All we have to do now is slather our two fat ass pieces White Bread with Vegan Butter (Nuttelex for those in Australia), spread some of our Homemade Vegan Nutella on, add a little sliced Banana to it, spread even more Vegan Butter on the outside of the sandwich for some extra calories, and then press the bastard in a waffle maker. You may have to weigh your waffle maker down if your Nutella Banana Sandwich is too thick, but since it only takes about 5-7 minutes to cook, you could even just hold it down. I held it down manually because my life is empty, I have no sense of purpose and nothing better to do.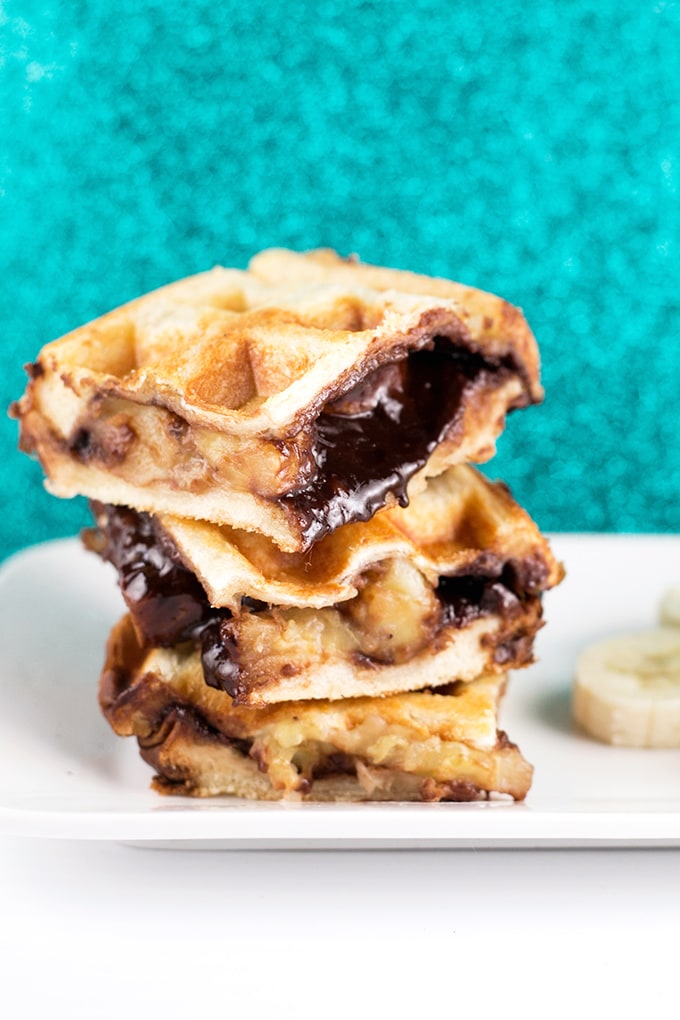 So there you go, folks, a really simple Waffled Vegan Nutella Banana Sandwich recipe you can have for Dessert, Breakfast, or whenever you want really. I mean, who the hell am I to tell you what to eat and when to eat it? Have this as a pre-breakfast if you want even. Make this for the lass or lad you brought home last night in the morning and they just may come back for round 2. For the sandwich of course. Duh. But don't take my word on that one, I'm single and I know nothing about the dating game. Scroll down for the full recipe as always!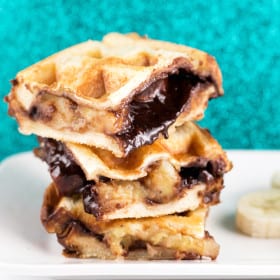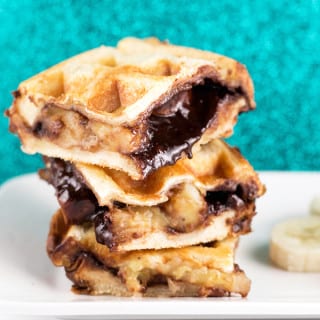 Nutella Banana Sandwich
Vegan Waffled Nutella Banana Sandwich - Homemade Vegan Nutella, Banana and Bread pressed in a waffle iron. Simple, Easy, So Sinful.
Ingredients
2

slices

Texas Toast

2

teaspoons

Vegan Butter

2

tablespoons

Homemade Vegan Nutella

1

small

Banana

sliced

1

tablespoon

Vegan Butter

for spreading on exterior surface of sandwich
Instructions
Prepare your Vegan Nutella and if you are making your sandwich on the same day, let it cool down and thicken up a little before embarking on this journey of waffled goodness.

To prepare Waffled Sandwich, heat waffle iron up whilst assembling sandwich.

Spread your 2 slices of Texas Toast with the 2 teaspoons of Vegan Butter, and then spread 2 tablespoons of Homemade Vegan Nutella on.

Placed sliced Bananas on one slice of the butter/nutella covered bread slice, and top off with second slice of bread. Press down.

Spread remaining 1 tablespoon of Vegan Butter on the exterior surface of your sandwich on both sides, and then cook in your pre-heated waffle iron for 5-7 minutes or until golden and crispy.

Serve immediately with extra Vegan Nutella and Sliced Bananas. This recipe serves one, but obviously, repeat process to make more!
Nutrition
Serving:
1
serving
Calories:
255
kcal
Carbohydrates:
29
g
Protein:
4
g
Fat:
15
g
Saturated Fat:
4
g
Trans Fat:
1
g
Sodium:
287
mg
Potassium:
184
mg
Fiber:
2
g
Sugar:
8
g
Vitamin A:
488
IU
Vitamin C:
4
mg
Calcium:
3
mg
Iron:
6
mg