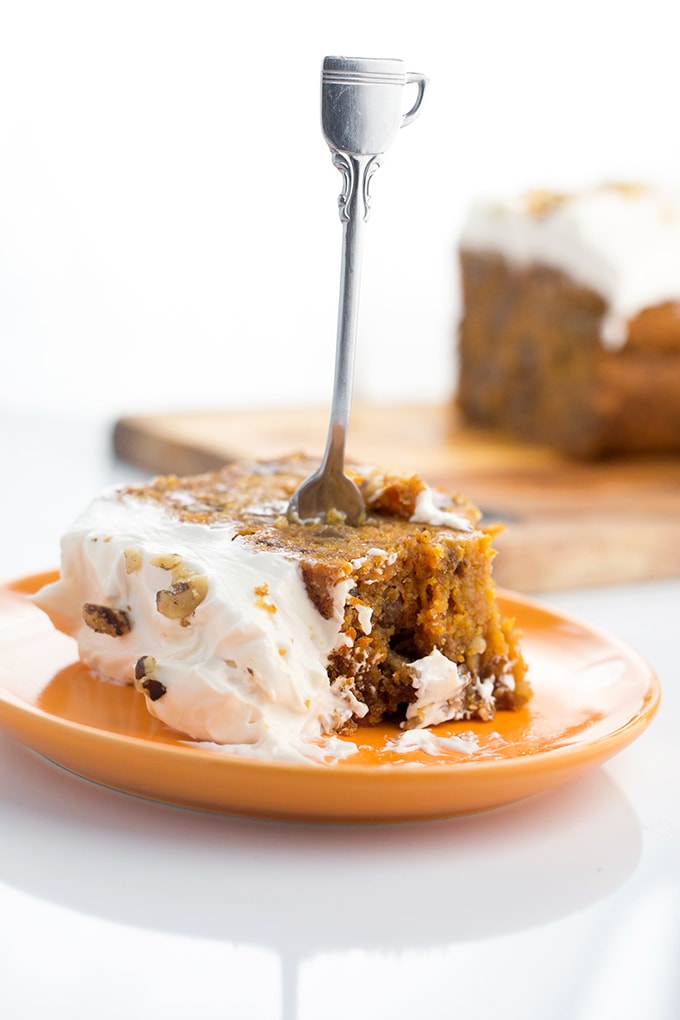 Everyone loves Carrot Cake. Even people who hate carrots love Carrot Cake. Carrot Cake is love. Thankfully, Carrot Cake is something that is so easy to veganize, and that is what I've done for you today.  I converted my tried and trusted non-vegan recipe into a Vegan Carrot Cake recipe, all topped off with billowy Vegan Orange scented Cream Cheese Icing.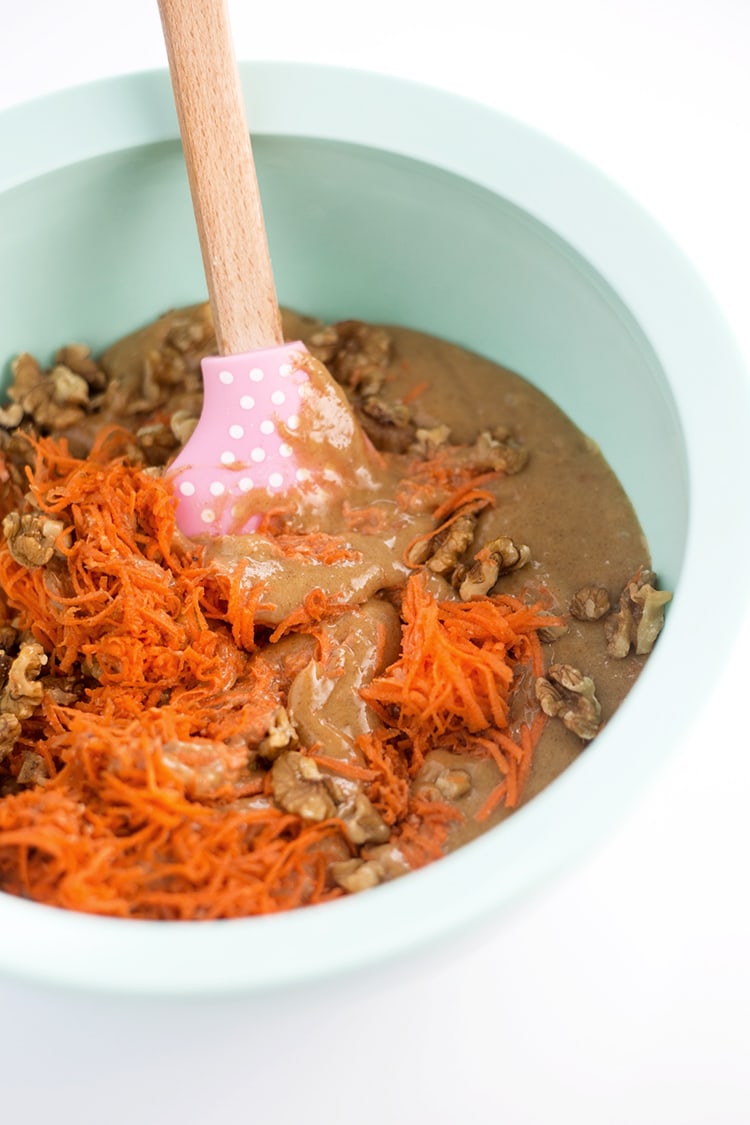 My Vegan Carrot Cake recipe is erm, a piece of cake to make. Bad puns. Bad puns. I do almost everything in the food processor because I'm a lazy slob – shred the carrots, whizz up the batter and then finally fold in the add-ins. Voila, vegan carrot cake ala food processor! You can make this in either a 9×5 inch loaf tin, or in a muffin tin to make Carrot Cupcakes – one recipe will give you 12 medium sized cupcakes.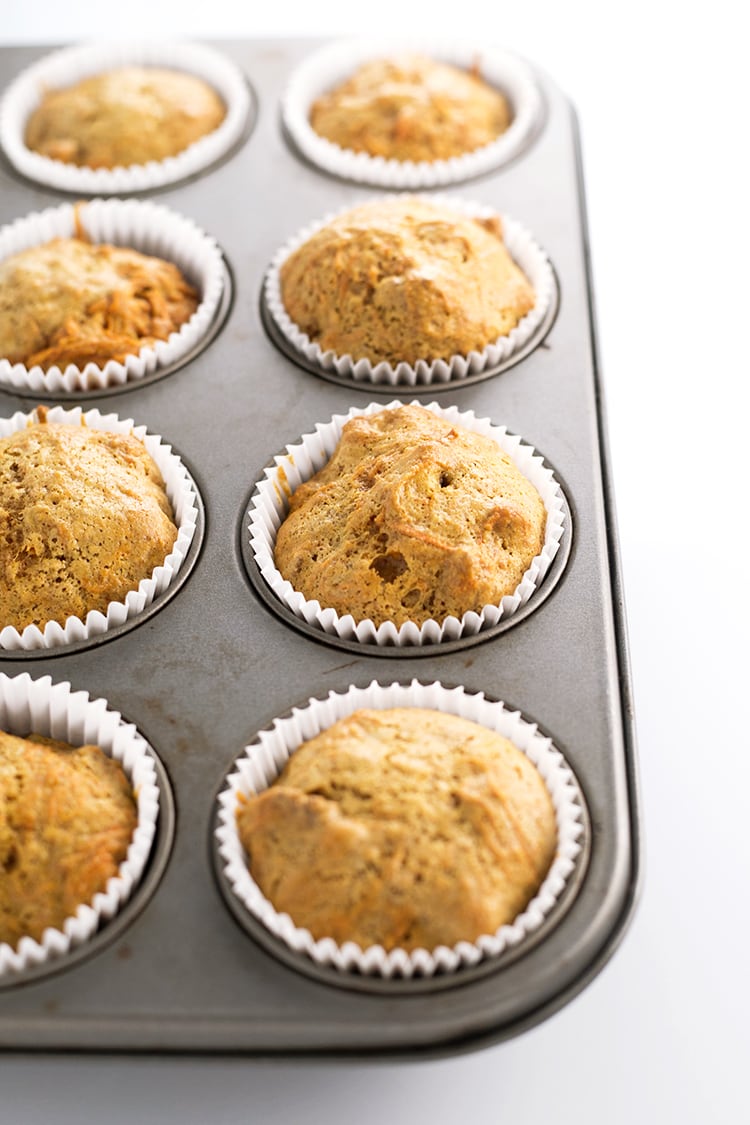 FREE EBOOK SERIES! 5 SECRETS FOR FOOLPROOF VEGAN DESERTS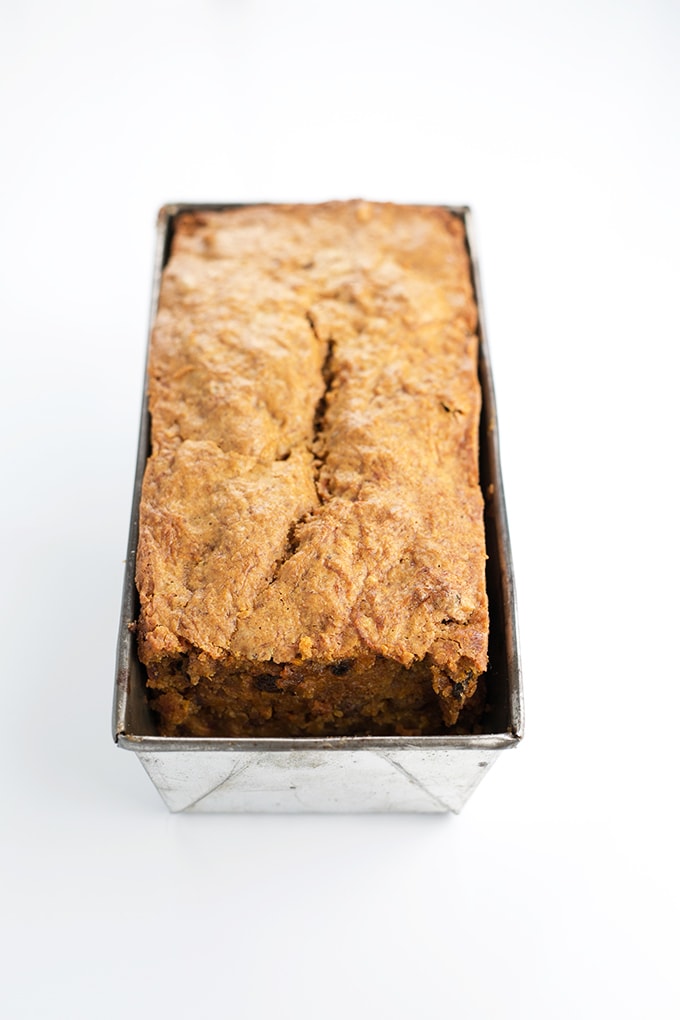 Now let's talk about this disaster of an icing. Don't get me wrong, it tastes amazing. It is, however, a disaster because you'll be eating this like a dumb child eats paste..you'll eat till you don't fit into your jeans anymore. But hey, who wears jeans anyway, it's all about the trendy jeggings right? Can't remember the last time I fit into my damn jeans anyway. My Orange Scented Cream Cheese Icing is..erm, the icing on the cake… bad puns once again. Slightly floral with a lovely tang, this stuff is dangerous.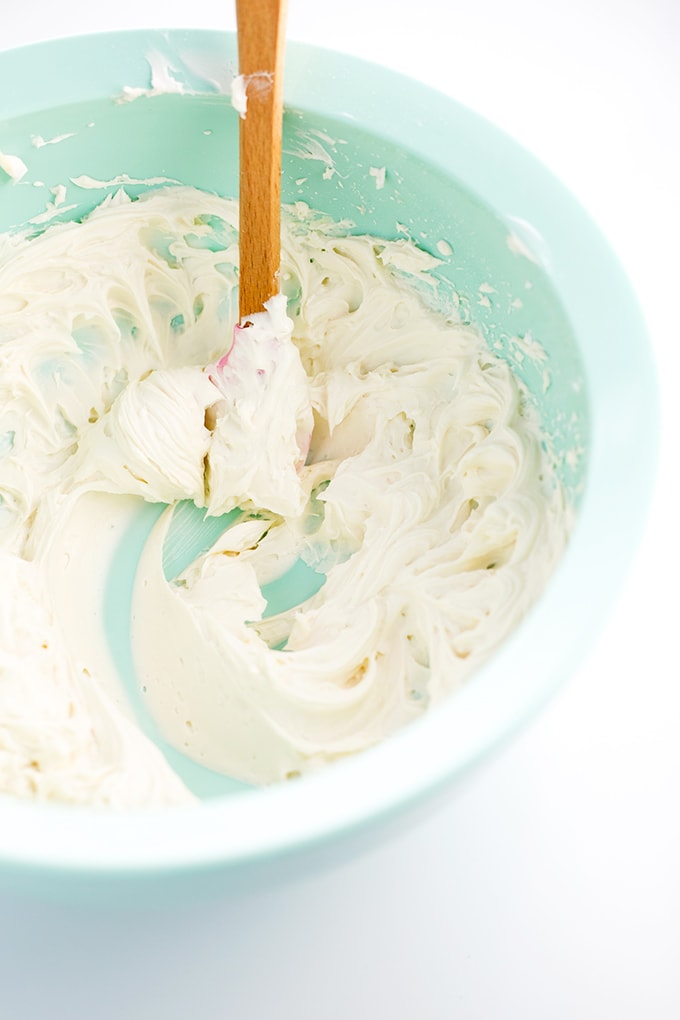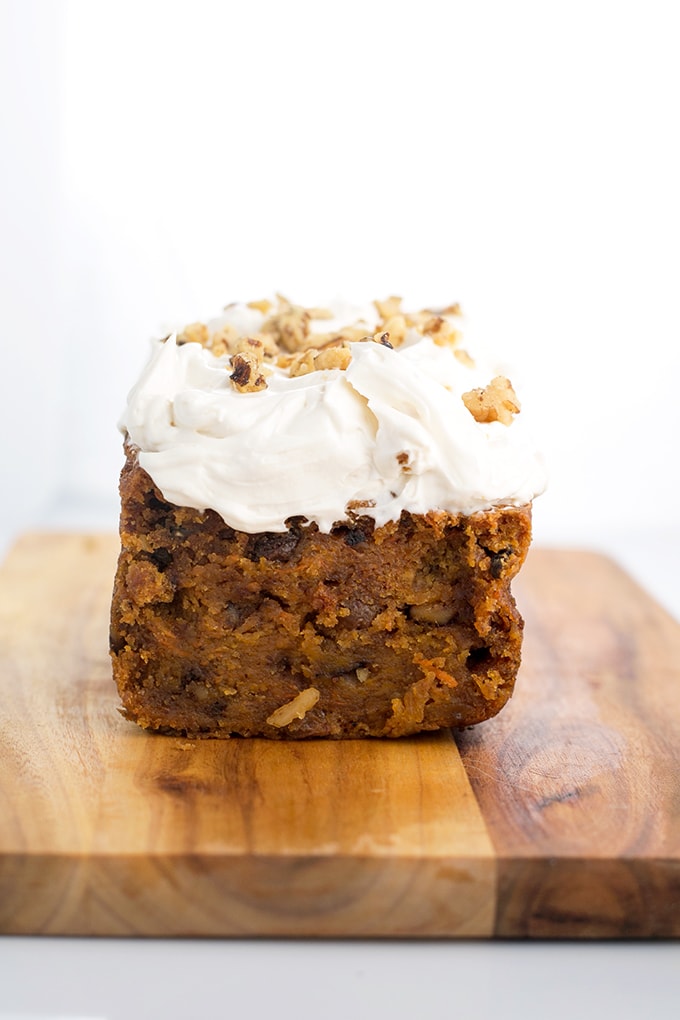 I'll leave you with the recipe for my Super Moist Vegan Carrot Cake with Orange Scented Cream Cheese Icing. Till next time 🙂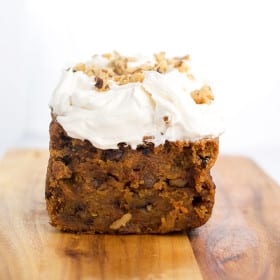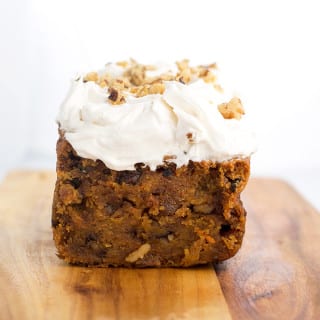 Vegan Carrot Cake
Super Moist Vegan Carrot Cake - a delicious carrot cake topped with an orange cream cheese icing. 100% Vegan.
Ingredients
1 8

oz

Carrot

1/2

cup

Soy Milk

1/2

cup

Canola Oil

2

tablespoons

Golden Flaxseed Meal

1/2

cup

Brown Sugar

1/2

cup

Cane Sugar

2

teaspoons

Vanilla Extract

1

teaspoon

Ground Cinnamon

1/2

teaspoon

Ground Ginger

1

teaspoon

Salt

1

cup

Pastry flour

1/2

teaspoon

Baking Soda

1/2

teaspoon

Baking Powder

1/2

cup

Walnuts

chopped
Orange Scented Cream Cheese Icing:
1

stick

Earth Balance

1

container

Tofutti Cream Cheese

about 7 oz

1

large

Orange zest

1/2

teaspoon

Vanilla Extract

1

cup

Powdered Sugar
Instructions
Preheat oven to 175 Celsius and line a cupcake tin with 12 liners or grease and line a 9x5 inch loaf tin. Set aside.

With the shredding blade attached to the food processor, shred carrot. Empty out carrot into a mixing bowl and attach a normal blade to the food processor.

Combine Almond/Soy Milk, Canola Oil, Flaxseed Meal, Brown Sugar, Cane Sugar, Vanilla Extract, Ground Cinnamon and Ground Ginger in the food processor. Process till smooth, about 30 seconds.

Add Cake/Pastry Flour, Baking Soda and Baking Powder into food processor and pulse till almost everything is mixed up.

Remove food processor lid and using a spatula, give your cake batter a manual stirring. Once all the flour has disappeared, pour batter into the bowl that contains your shredded carrot.

Mix well and then mix in chopped walnuts.

For cupcakes, spoon into 12 cupcake liners and bake for 20-22 minutes, or until a skewer comes out clean.

For a loaf, decant mixture into prepared loaf tin and bake for 45-60 minutes, or until a skewer comes out clean. Check at the 45 minute mark first, and continue baking if cake is still not cooked.

Once baked, leave to cool in cupcake tin/loaf inch tin for 10 minutes and then remove cakes from tin and leave to thoroughly cool on a wire rack.

Prepare your icing by mixing Earth Balance, Tofutti, Zest of 1 Orange and Vanilla Extract with an electric mixer till light and fluffy.

Add sugar in and continue whipping till light and sugar has dissolved.

Top cooled cupcakes or cake with prepared icing.
Nutrition
Serving:
1
serving
Calories:
272
kcal
Carbohydrates:
38
g
Protein:
3
g
Fat:
13
g
Saturated Fat:
1
g
Trans Fat:
1
g
Sodium:
280
mg
Potassium:
158
mg
Fiber:
2
g
Sugar:
29
g
Vitamin A:
3597
IU
Vitamin C:
3
mg
Calcium:
50
mg
Iron:
1
mg