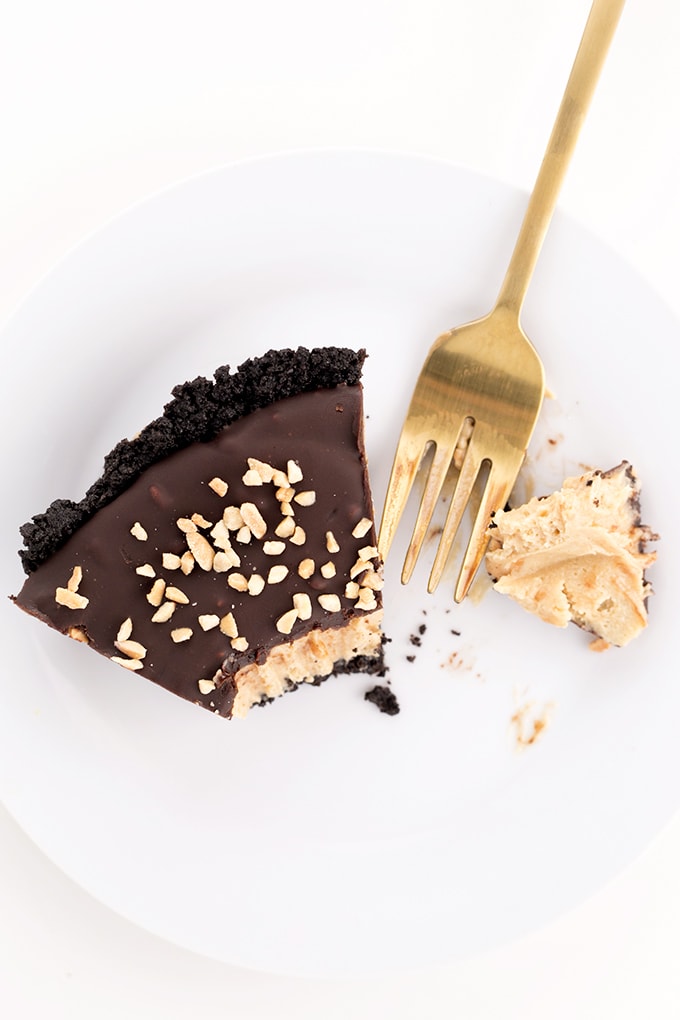 Howdy ho! In a complete contradiction to my last post that raves on about not binging and eating like a rabbit, I have arrived today with a crazy sinful pie recipe for Oreo Peanut Butter Pie.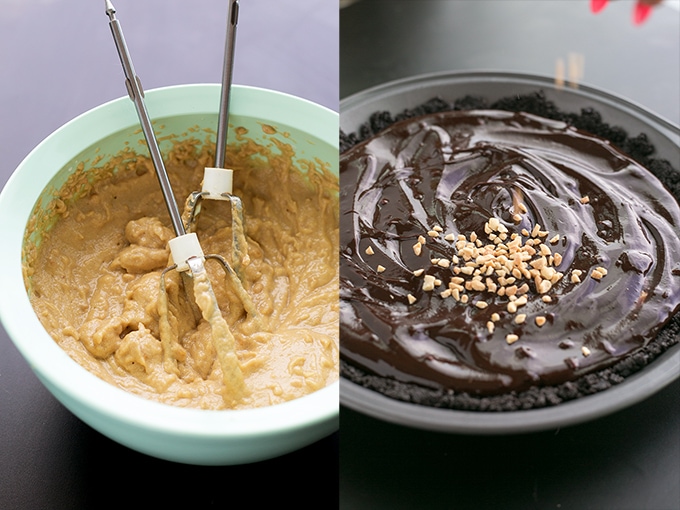 The recipe for this Peanut Butter Pie couldn't be any simpler to make. As I always say, even a hamster could make this with its tiny eyes closed. We start off with a simple, no-cook Oreo crust. Oreos… always a good start to anything in life, really.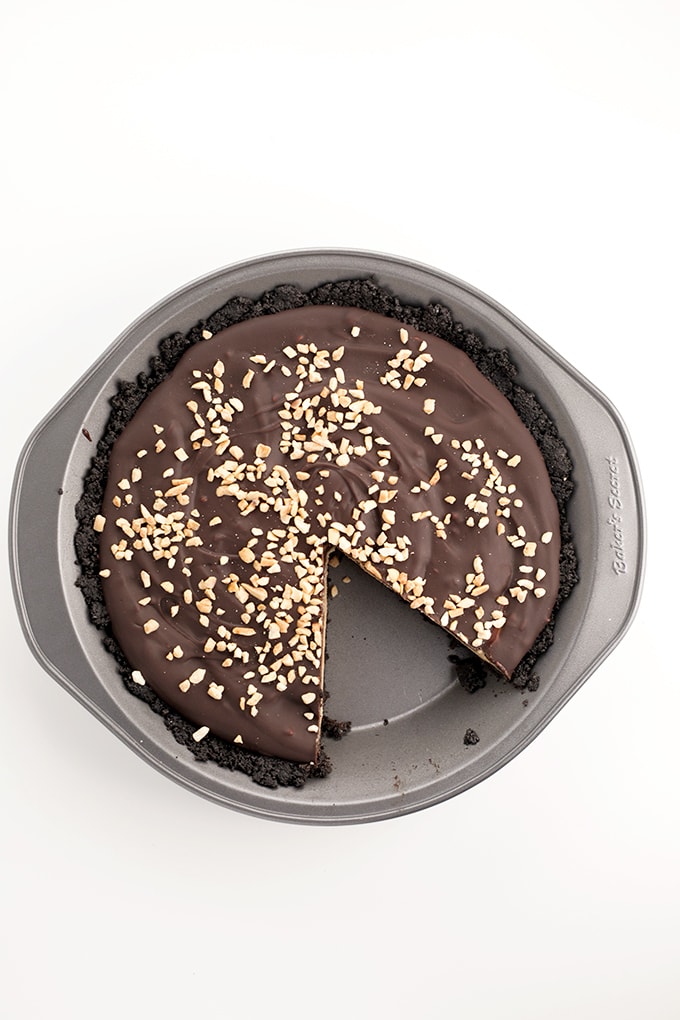 After our Oreo crust comes a luscious Peanut Butter Mousse filling that is made with Peanut Butter, Vegan Butter, Sugar, Coconut Cream and Vanilla. Health food hippies, the time has come again for you to pretend you never saw this post. Leave a comment about how this pie is "vegan but unhealthy" and I will cut you.
FREE EBOOK SERIES! 5 SECRETS FOR FOOLPROOF VEGAN DESERTS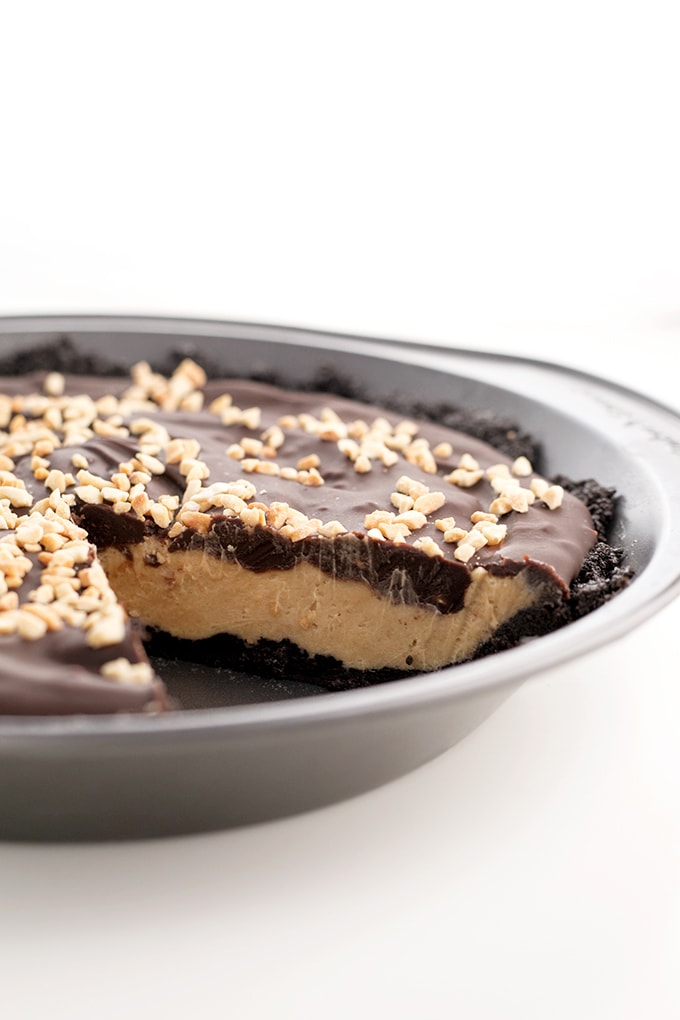 Okay, so this Peanut Butter Pie is starting to come together. Now we crown this baby off with a silky Peanut Butter Chocolate Ganache which only requires 3 ingredients – Peanut Butter, Vegan Dark Chocolate and Coconut Cream. Winner.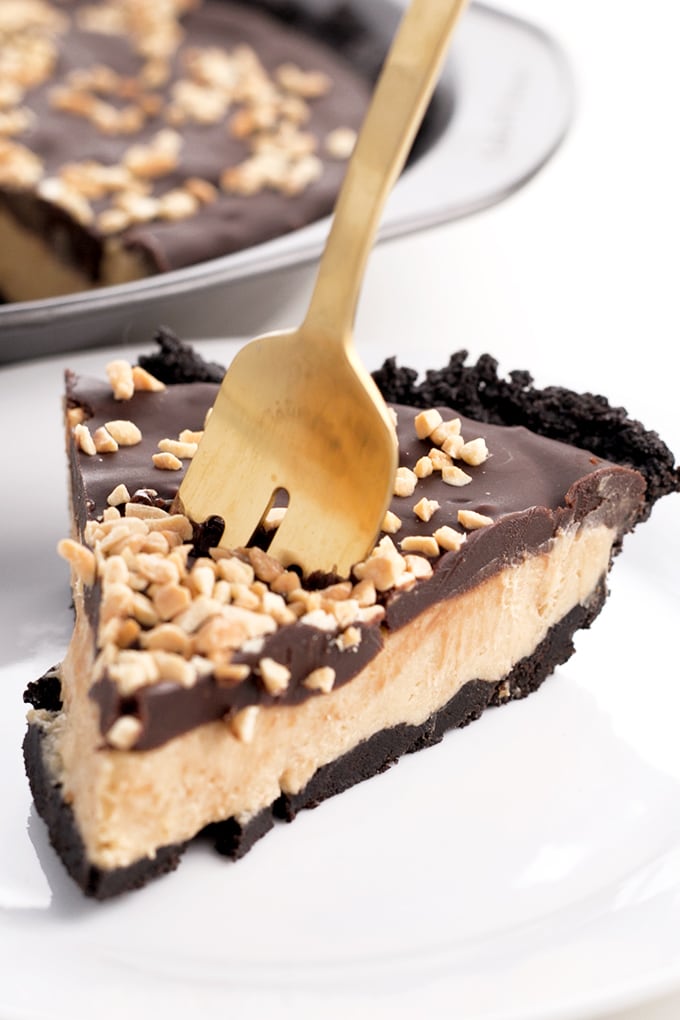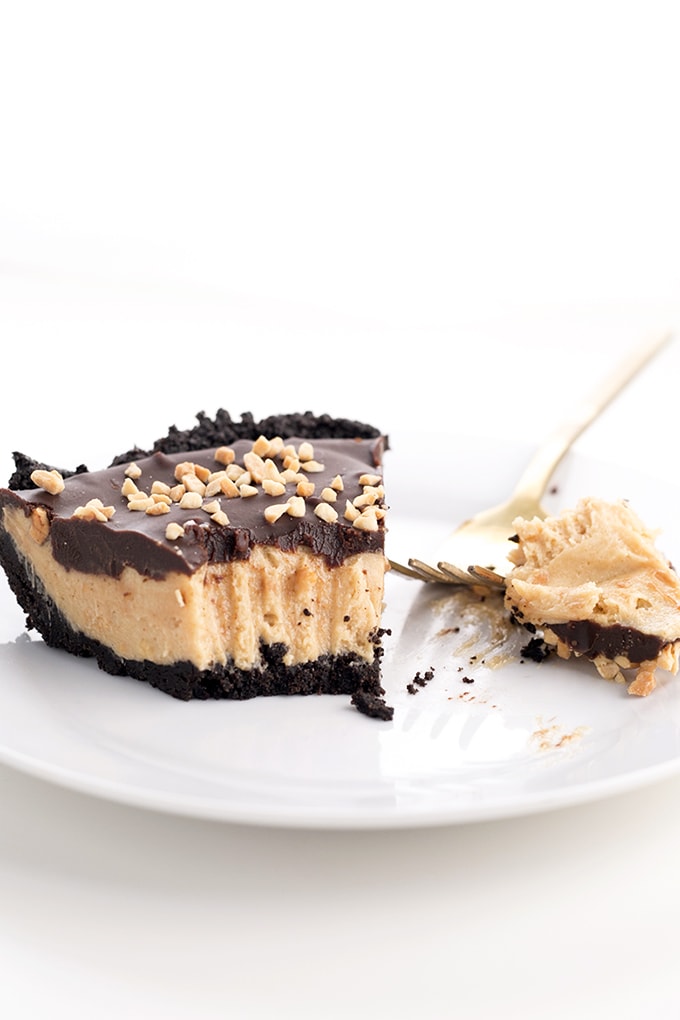 So ladies, gentlemen and hermaphrodites, there you have it. A giant a$$ Vegan Oreo Peanut Butter Pie. It's like a massive Peanut Butter Cup, but better. A big pie gives you a big bum. But that bum will also be full of lovely peanut buttery goodness. Promise.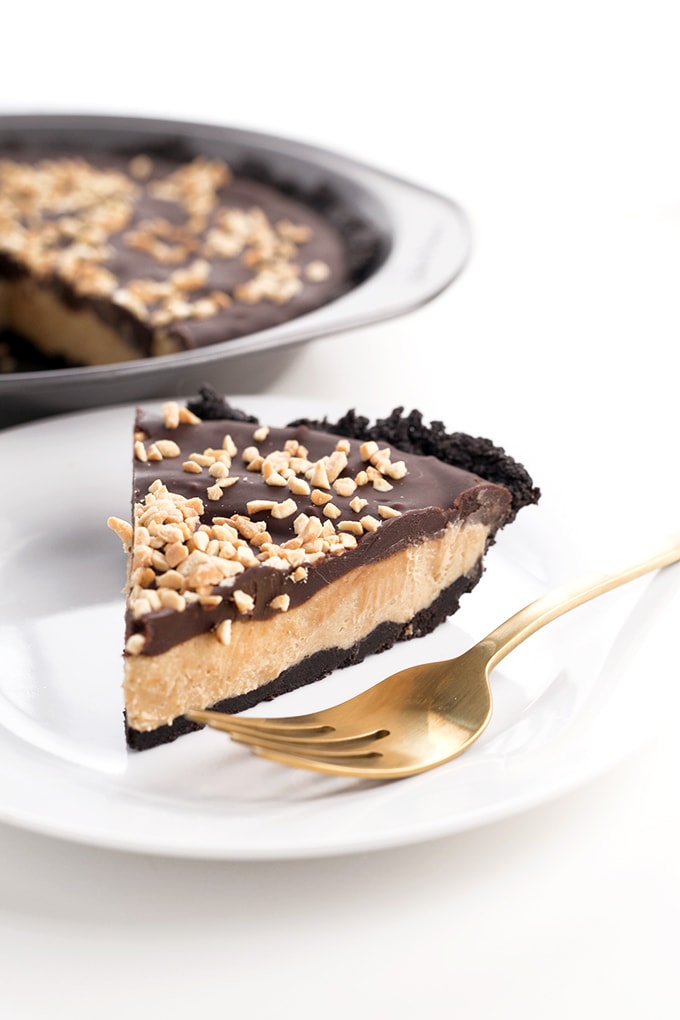 As always, scroll down for the entire recipe. Make this Vegan Oreo Peanut Butter Pie. Have it for Christmas, have it for the New Year, have it for whenever you feel like having pie.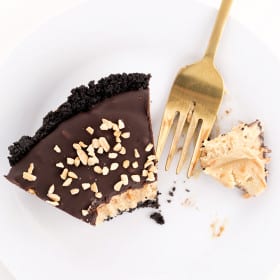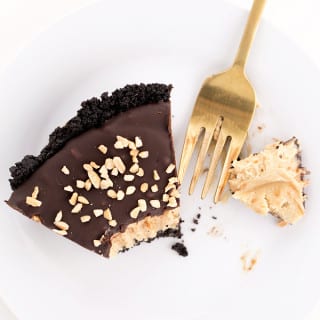 Vegan Oreo Peanut Butter Pie
Oreo crust, Peanut Butter Mousse filling and Chocolate Ganache Topping. Done deal.
Ingredients
Oreo Crust:
7

oz

Oreo Cookies

1/4

cup

Vegan Butter

melted
Peanut Butter Mousse Filling:
3/4

cup

Peanut Butter

Crunchy

1/4

cup

Vegan Butter

1/2

cup

Superfine Sugar

1/2

cup

Coconut Cream

1

teaspoon

Vanilla Extract
Peanut Butter Chocolate Ganache:
1

tablespoon

Peanut butter

4

oz

Dark Chocolate

1/3

cup

Coconut Cream

1

tablespoon

Peanut Oil
Instructions
Make your Oreo Crust by blitzing the cookies in a food processor until they form fine crumbs. Pour in melted Vegan Butter and blitz till fully incorporated. Press crust into pie tin and freeze for 10 minutes whilst making filling.

To make your filling, combine all the ingredients for the Peanut Butter Mousse in a bowl and whip with an electric mixer till light and fluffy. Pour mixture into frozen crust and spread out evenly. Freeze entire pie tin for an hour.

Before taking your pie out of the freezer, prepare PB Chocolate Ganache.

Chop chocolate and transfer to a bowl along with Peanut Butter. Heat Coconut Cream in a small saucepan till it simmers and then pour over chocolate/pb immediately. Stir till you have a smooth and glossy ganache. Add Peanut Oil into ganache and stir till fully incorporated.

Pour ganache over set pie and spread/smoothen out. Sprinkle chopped or crushed peanuts on the surface of the ganache and leave pie in the fridge for an hour for ganache to set.

Enjoy.
Notes
Coconut Cream in this recipe doesn't need to be chilled prior to prep.
Nutrition
Serving:
1
serving
Calories:
271
kcal
Carbohydrates:
23
g
Protein:
5
g
Fat:
19
g
Saturated Fat:
5
g
Trans Fat:
1
g
Sodium:
211
mg
Potassium:
144
mg
Fiber:
1
g
Sugar:
17
g
Vitamin A:
360
IU
Calcium:
11
mg
Iron:
2
mg