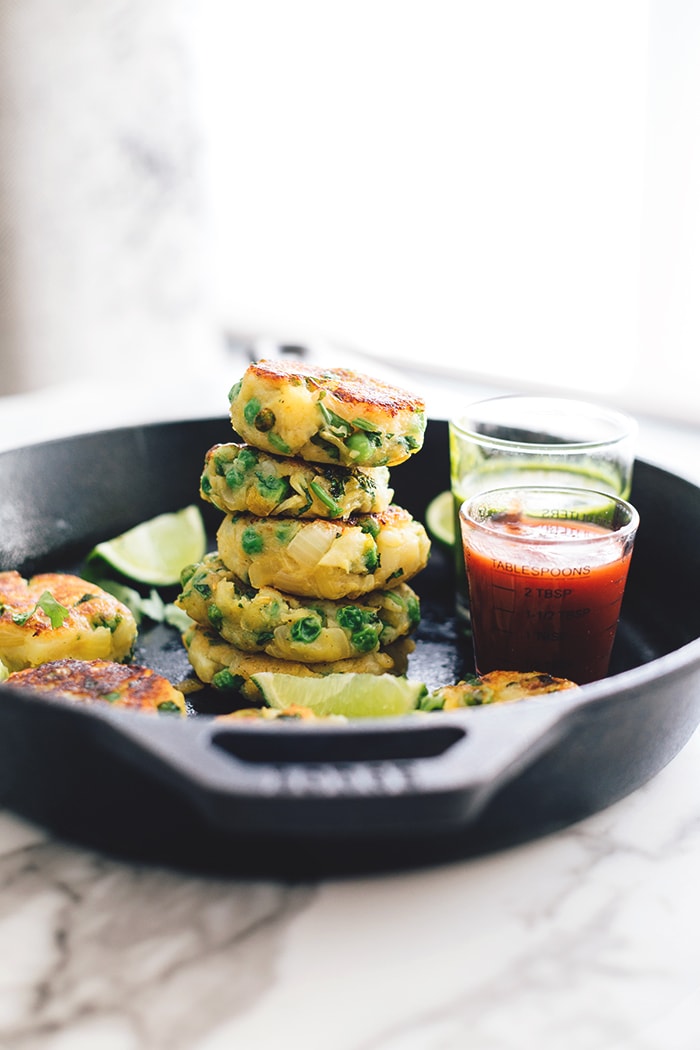 One of my favourite things to order when it comes to Indian take out is Vegan Aloo Tikki. Aloo Tikki has to be pretty up there for me, right after those giant deep fried, will give me love handles tomorrow Samosas that you dip in Tamarind Chutney and god knows what else (yes, I am a disgrace to all Indians, I know). For those who don't know, Aloo Tikki is a popular street food that they sell in India, made up of leftover mashed Potatoes, a divine blend of indian spices and any vegetables of choice. I like to think of Aloo Tikki as an easy version of a Samosa – all that moreish Potato filling without the hassle of origami Samosa wrapping and deep frying.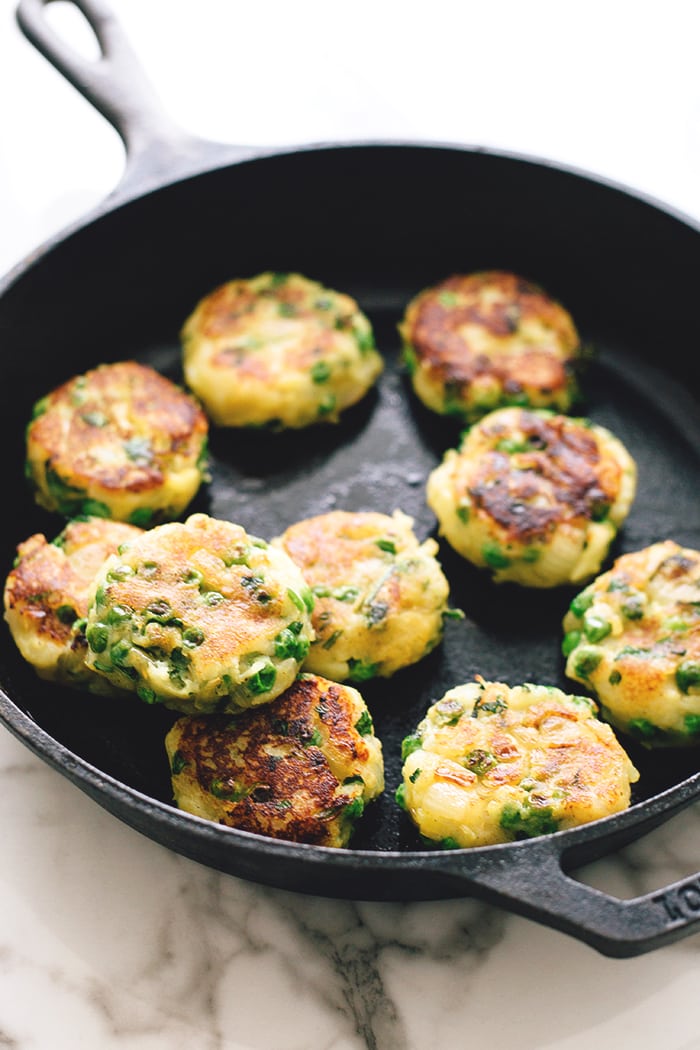 Instead of spending $30-$40 on take out and having to pay that pesky Uber Eats delivery fee this week, I thought I'd try my best at recreating my favourite Vegan Aloo Tikki's at home instead (is "Tikki's" even a word???). Now, the ingredients that you need for this Aloo Tikki recipe are so basic that you probably already have everything you need in your store cupboard/pantry.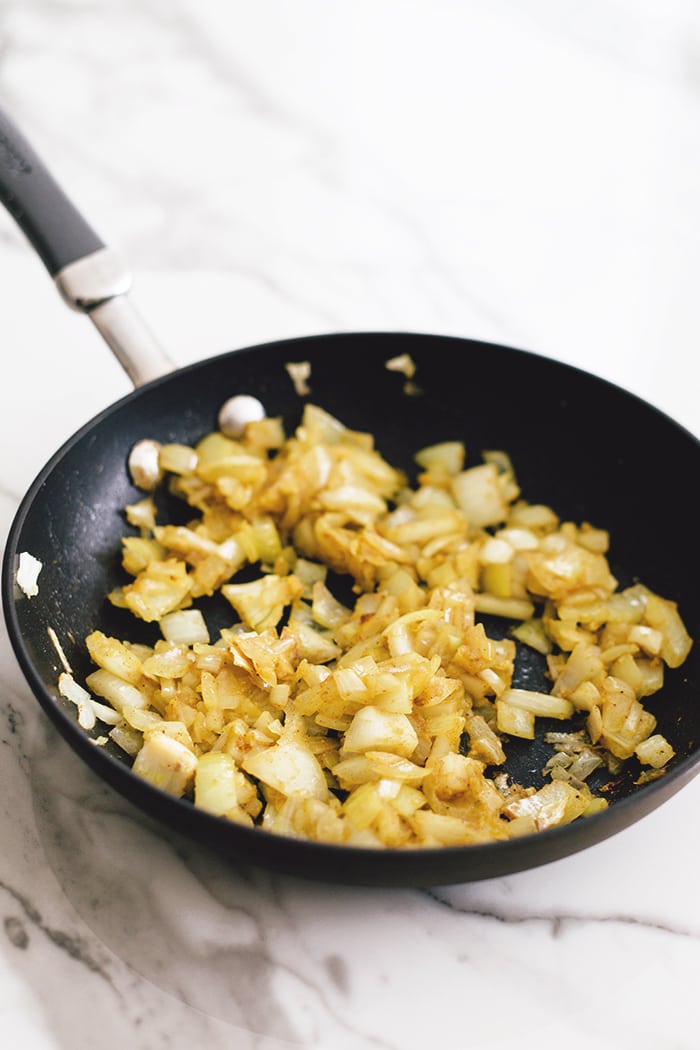 We start off with a simple Chopped Onion, sautéed lightly in a frying pan. To the onion, we add Salt, Pepper, Ground Cumin, Ground Coriander, Garam Masala, Minced Garlic, Minced Ginger, Chilli Powder and Green Chilli. Once everything is combined and lightly fried off, you add this spiced mixture to a bowl of already boiled, peeled and mashed Potatoes, then mix well. Finally, throw in some fresh Cilantro/Coriander and Green Peas into the mixture along with a touch of Rice Flour for binding and we're ready to rumble!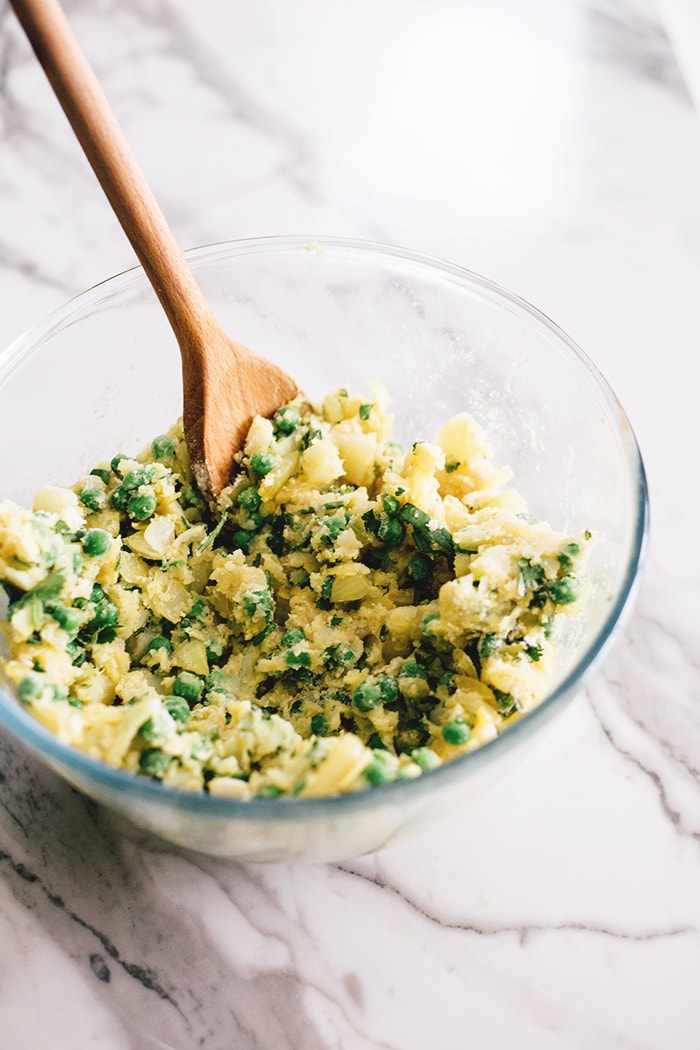 All we're left to do now is to shape the potato mixture into patties and pan fry them in some oil until they turn golden and delicious. Some people choose to deep fry their Aloo Tikki's, but in the name of health, I have chosen to pan fry them on each side instead. Once crispy and golden, you'll want to enjoy these Vegan Aloo Tikki's (or naked Samosas as I call them because I'm a dirty bitch), with my Coriander Chutney recipe, or serve them with some Tomato Sauce. Is Tomato Sauce traditional? F*ck knows, and who cares.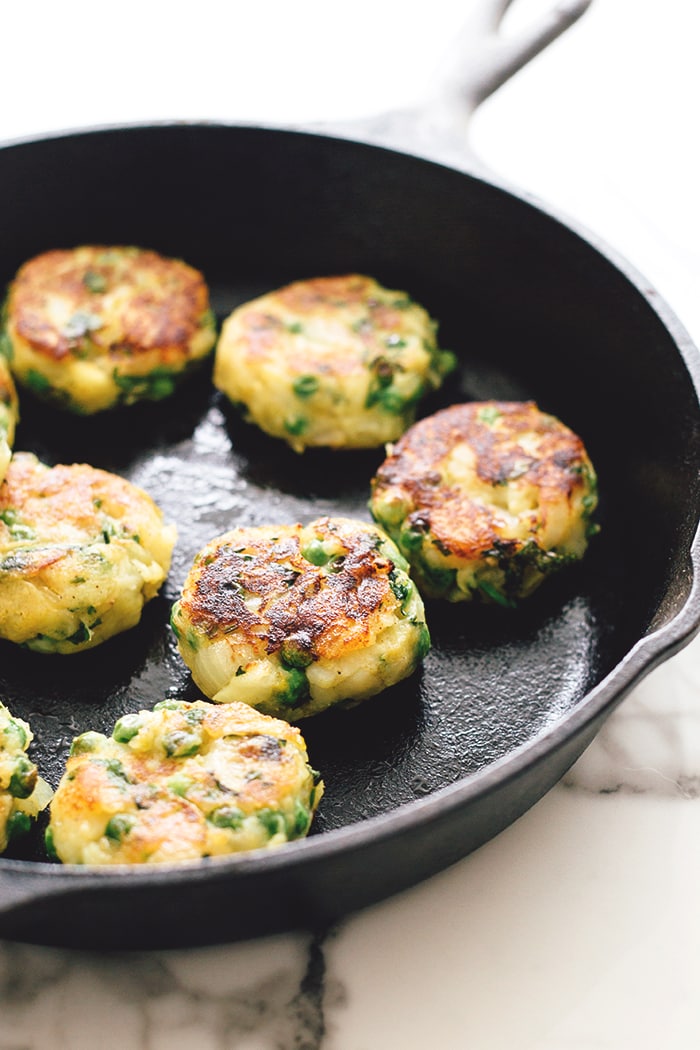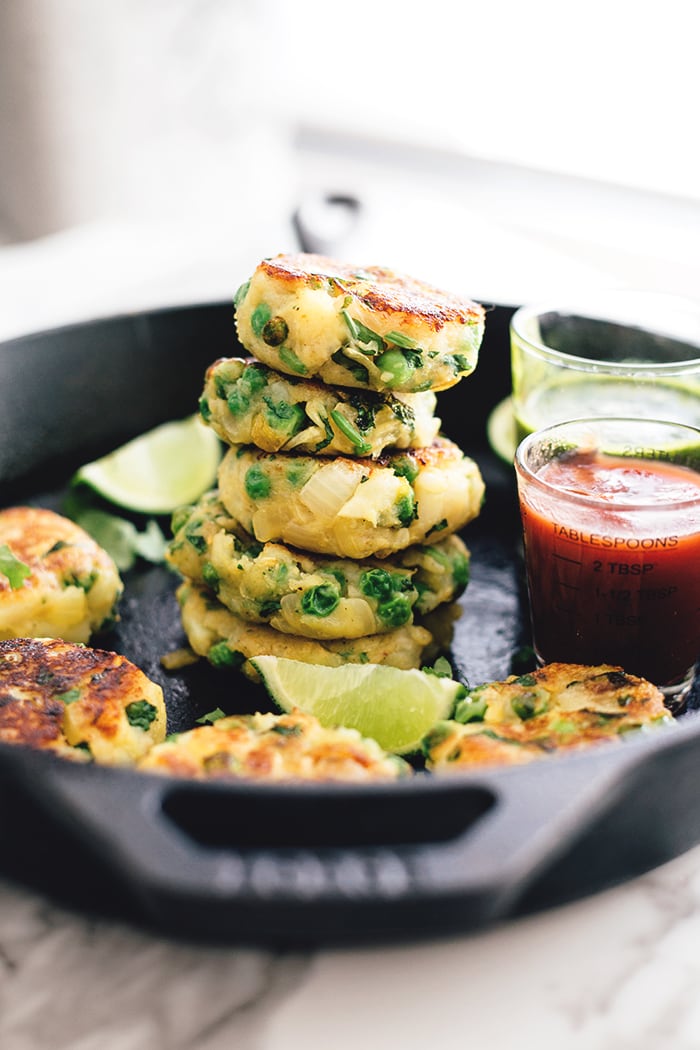 Because I have used Rice Flour as a binding agent in this recipe, these Aloo Tikki's are not just Vegan, but also Gluten Free. For those who aren't concerned about Gluten, feel free to replace the Rice Flour with regular All Purpose Flour or Cornstarch. So, if you fancy yourself a Naked Samosa tonight, scroll down to grab the full recipe! PS: If you make any of my recipes, don't forget to tag/follow me on Instagram or on my Facebook Page. Till next time!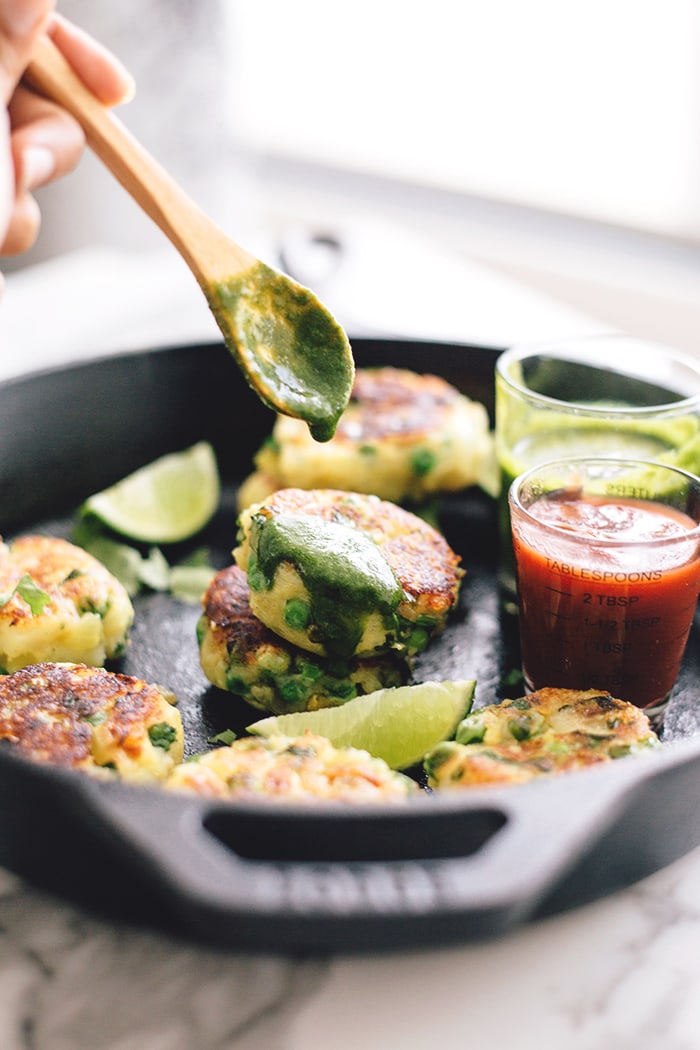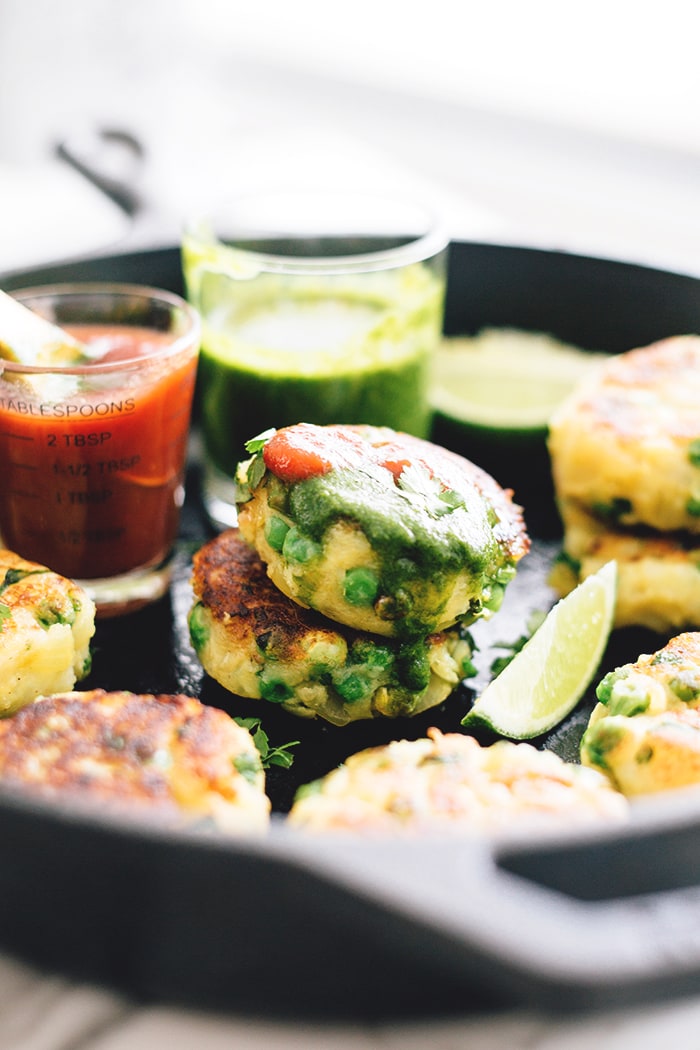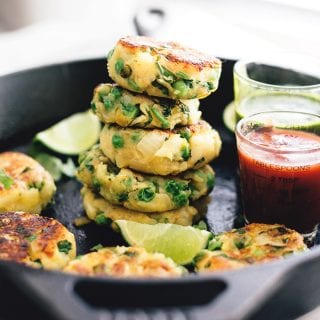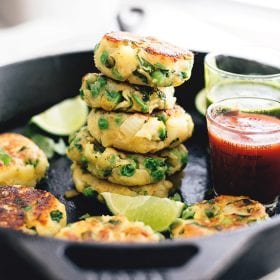 Aloo Tikki
Delicious lightly spiced Vegan and Gluten Free Potato Patties, served with Homemade Coriander Chutney.
Ingredients
3

medium

Potatoes

peeled and boiled till soft

1

teaspoon

Vegetable Oil

1

large

Onion

chopped into a fine dice

1/2

teaspoon

Ground Coriander

3/4

teaspoon

Ground Cumin

1/2

teaspoon

Garam Masala

1/2

teaspoon

Turmeric

1/2

teaspoon

Chilli Powder

1/2

green

Chilli

chopped into small pieces

1

teaspoon

Garlic

Minced

1

teaspoon

Ginger

Minced

1/2

teaspoon

Coconut Sugar

1

teaspoon

Salt

to taste

1

cup

Green Peas

1/2

cup

cilantro

chopped

2

tablespoons

flour
Instructions
In a large bowl, mash your peeled and cooked Potatoes. Set aside.

In a frying pan, heat up 1 teaspoon of Vegetable Oil. Add Onion to pan and sauté on medium heat until Onion is translucent.

Add ground Coriander, Cumin, Garam Masala, Turmeric, Chilli Powder, Chopped Green Chilli, Garlic and Ginger to the pan and cook for another 1 minute.

Add Coconut Sugar to the pan along with Salt and Pepper, and then remove from heat.

Add spiced Onion mixture to your pre-mashed potatoes. Stir well with a wooden spoon and then add Green Peas, Fresh Cilantro and Rice Flour to the mixure.

Stir again and taste for seasoning. Adjust accordingly.

In a clean pan, heat up some Vegetable Oil (you want about 1/2 an inch of oil on the bottom of the pan).

Divide your Potato mixture into patty shapes and fry patties for a few minutes on each side or until golden brown. Be gentle with the patties and leave them to do their thing - no messing about!

Once fried, drain on paper towels and serve warm with Coriander Chutney and Tomato Sauce.
Notes
You can use these patties in place of Falafels in a wrap or sandwich.
Nutrition
Serving:
1
serving
Calories:
67
kcal
Carbohydrates:
14
g
Protein:
2
g
Fat:
1
g
Saturated Fat:
1
g
Sodium:
201
mg
Potassium:
289
mg
Fiber:
2
g
Sugar:
2
g
Vitamin A:
168
IU
Vitamin C:
17
mg
Calcium:
17
mg
Iron:
1
mg