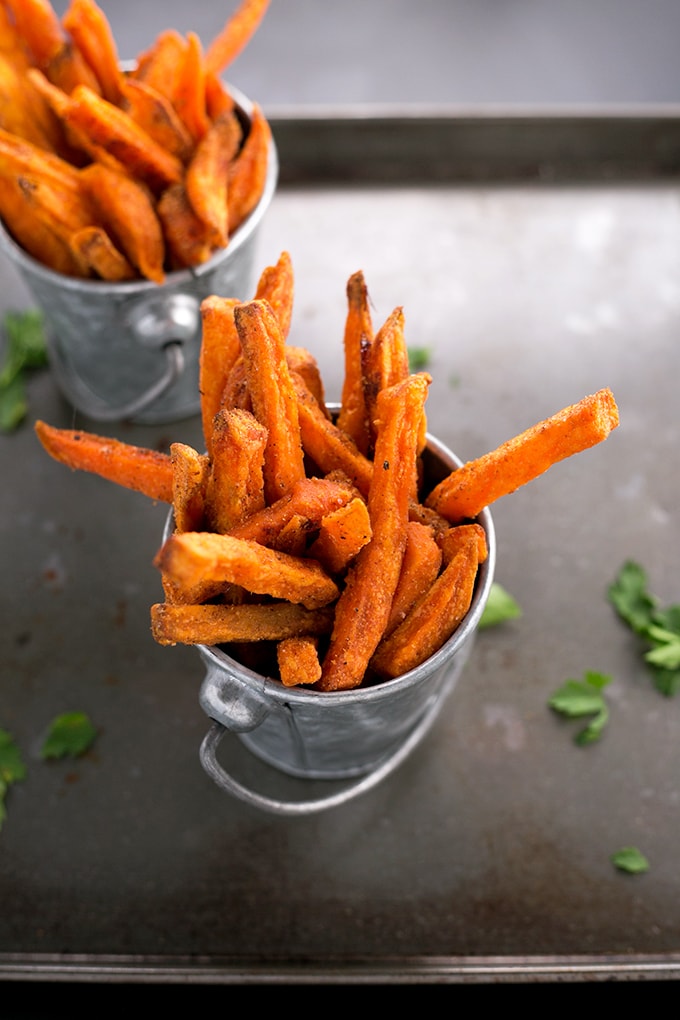 Sweet Potato Fries are like my equivalent of crack when I don't have enough money to buy crack. Hey, a girl has to live within her means. Every once in a while I like to change it up a little by playing around with different spices and seasonings, and today I chucked in a bit of this and that to create my Indian Spiced Sweet Potato Fries with Parsley Cashew Dip.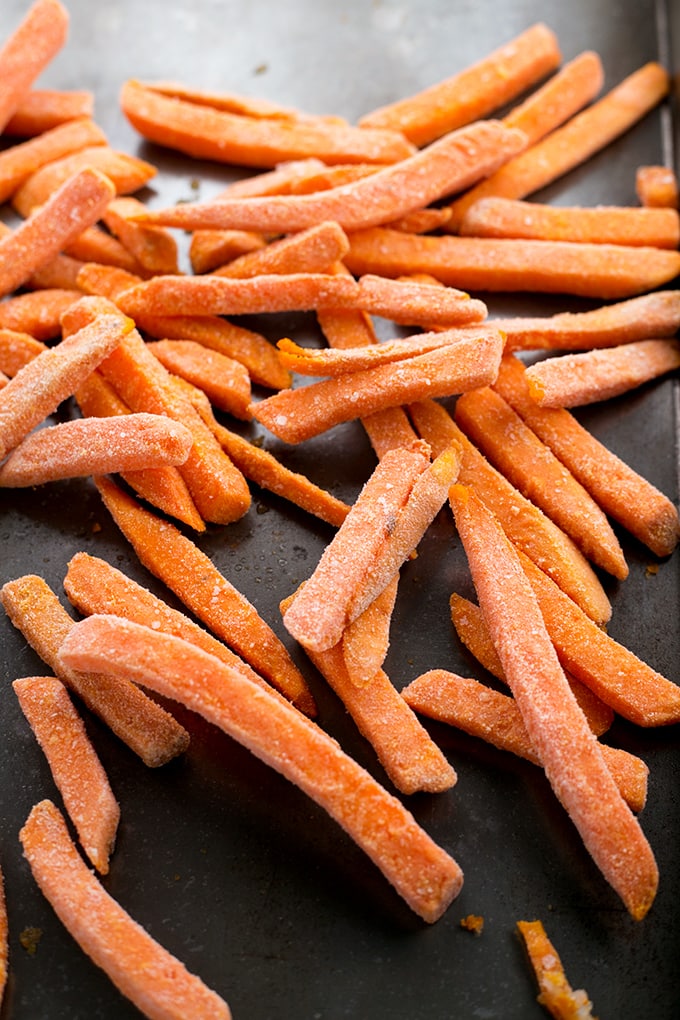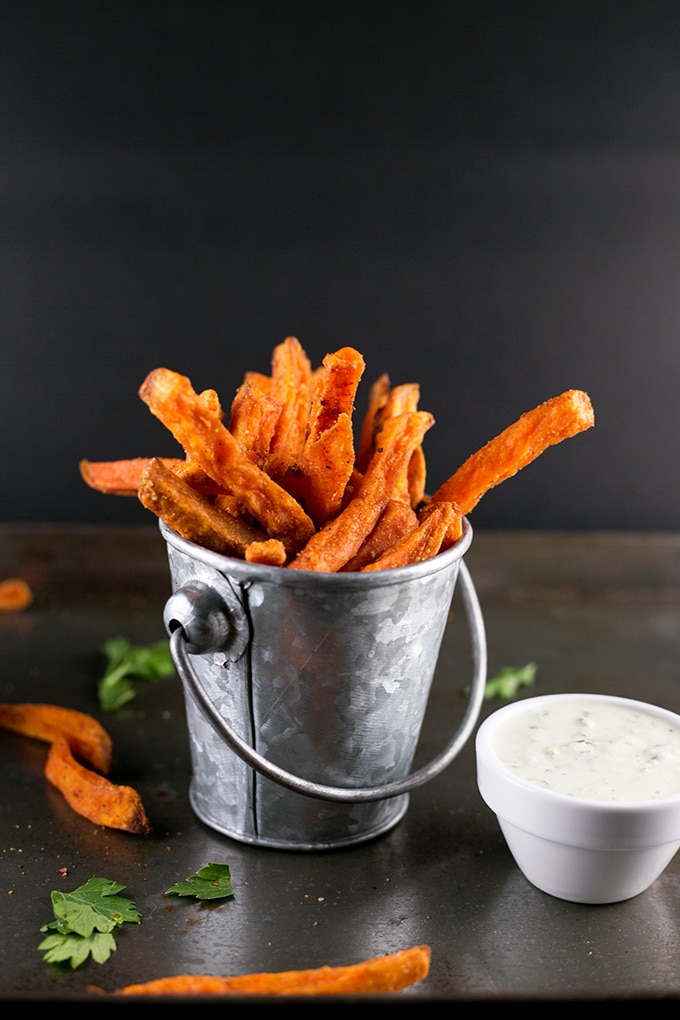 If you know me, you'll know I'm a lazy bitch. Tinned Spaghetti is my salvation. When I'm in the mood, (which is rarely) I'll actually cut whole Sweet Potatoes up into little fry shapes…but since the grocery store sells them frozen… why should I? If you're using frozen Sweet Potato slices, make sure they are 100% Sweet Potato without any oil or flavorings added. If you can't find that, boohoo, you'll have to actually buy real food and cut sweet potatoes up yourself.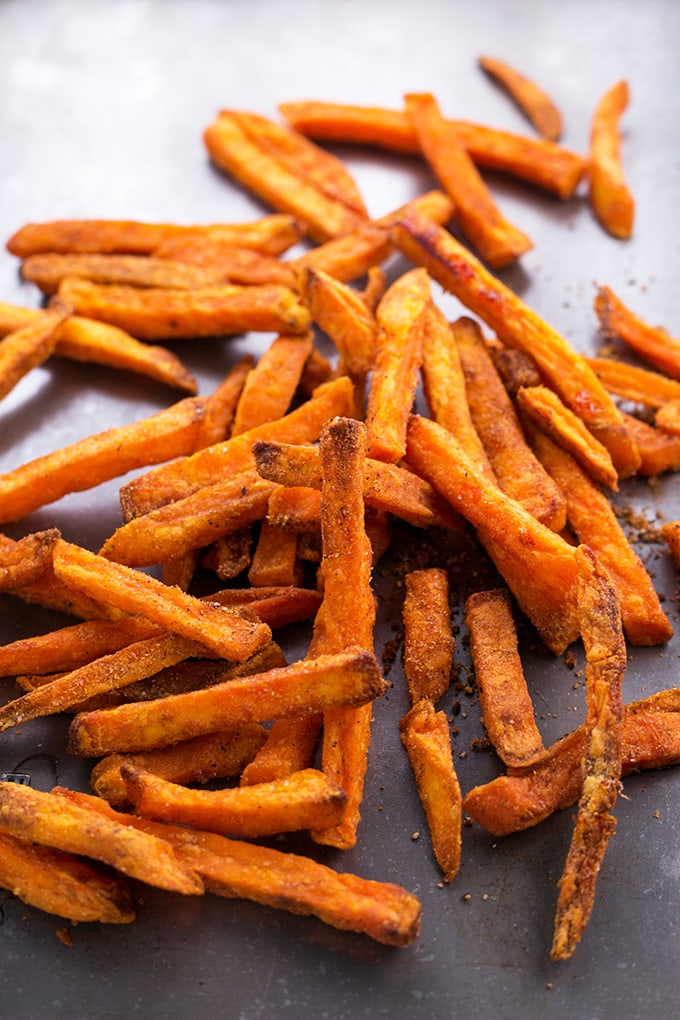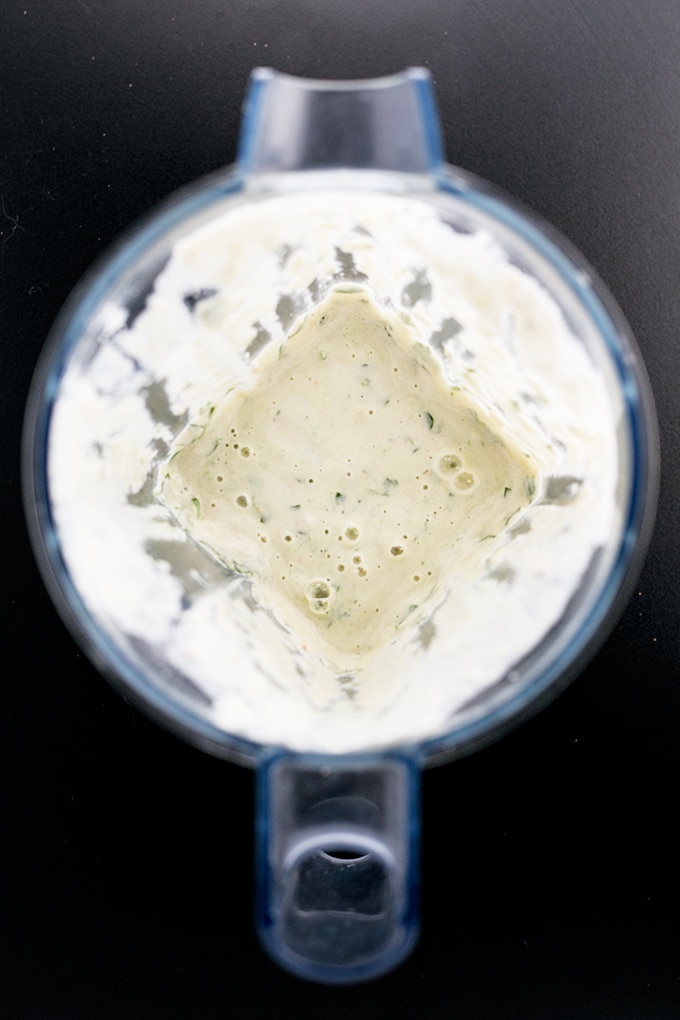 The Garlic Parsley Cashew Sauce I make to accompany my Indian Spiced Sweet Potato fries is something I make all the time – it's great when tossed into pasta, used as a dressing for potato salad or just guzzled down in shot glasses. It is made with just a few ingredients – Cashews, Apple Cider Vinegar, Garlic, Parsley and Salt.  Easy for even a lazy person like me. Try it!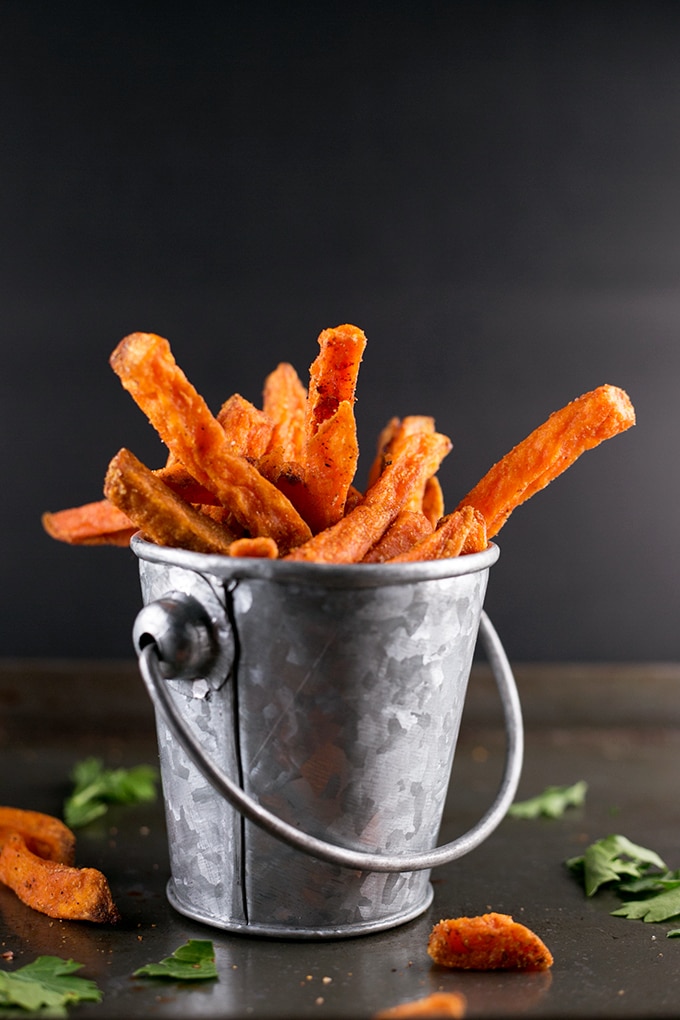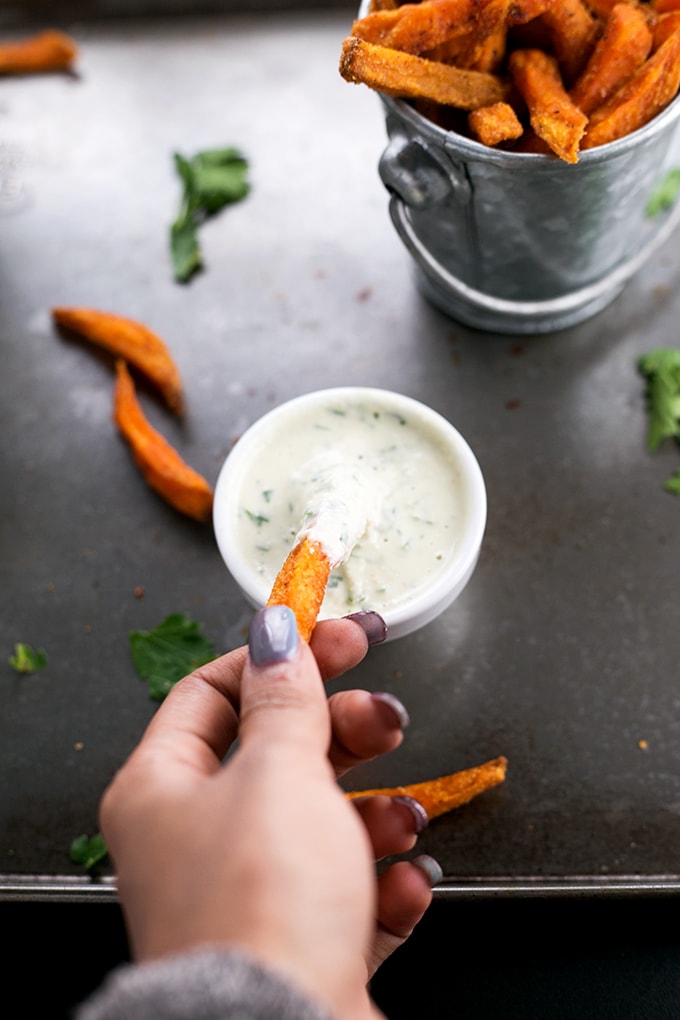 Scroll down for my Indian Sweet Potato Fries recipe, along with the recipe for its accompanying awesome sauce. This side is a synch to make, uses just a few spices (coriander, cumin, cayenne, salt, pepper, garam masala, garlic) to create something slightly different from the average, boring ol' Sweet Potato Fries. Enjoy 🙂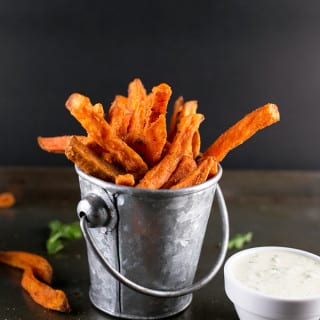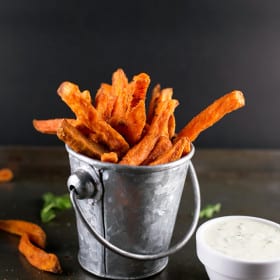 Indian Sweet Potato Fries
Spiced Sweet Potato bits, dipped in a simple, creamy Garlic Parsley Cashew Sauce.
Ingredients
2

medium

Sweet Potatoes

cut into fries (or the equivalent of frozen)

2

teaspoons

Vegetable Oil

1/2

teaspoon

Garam Masala

1/2

teaspoon

Garlic Powder

1/4

teaspoon

Cayenne Pepper

3/4

teaspoon

Ground Coriander

1/2

teaspoon

Ground Cumin

1

teaspoon

Salt

to taste
Garlic Parsley Cashew Sauce:
1/2

cup

cashews

1/3

cup

Water

1

tablespoon

Apple Cider Vinegar

1/4 - 1/2

teaspoon

Salt

1

teaspoon

Garlic

Minced

1/4

cup

Parsley

chopped
Instructions
Preheat oven to 200 degrees Celsius. In a large bowl, combine Sweet Potato with oil and spices. Toss to evenly coat and place in a single row on a baking tray.

Bake for 30-45 minutes, or until sweet potato fries are tender. Halfway through baking, give it a good toss so all sides of your fries end up crispy.

To make Garlic Parsley Cashew sauce, combine all ingredients except parsley in a blender and blend till smooth. Finally, add parsley in and pulse till it is chopped into little bits.
Nutrition
Serving:
1
serving
Calories:
213
kcal
Carbohydrates:
29
g
Protein:
5
g
Fat:
9
g
Saturated Fat:
3
g
Sodium:
1086
mg
Potassium:
537
mg
Fiber:
4
g
Sugar:
6
g
Vitamin A:
16407
IU
Vitamin C:
8
mg
Calcium:
57
mg
Iron:
3
mg