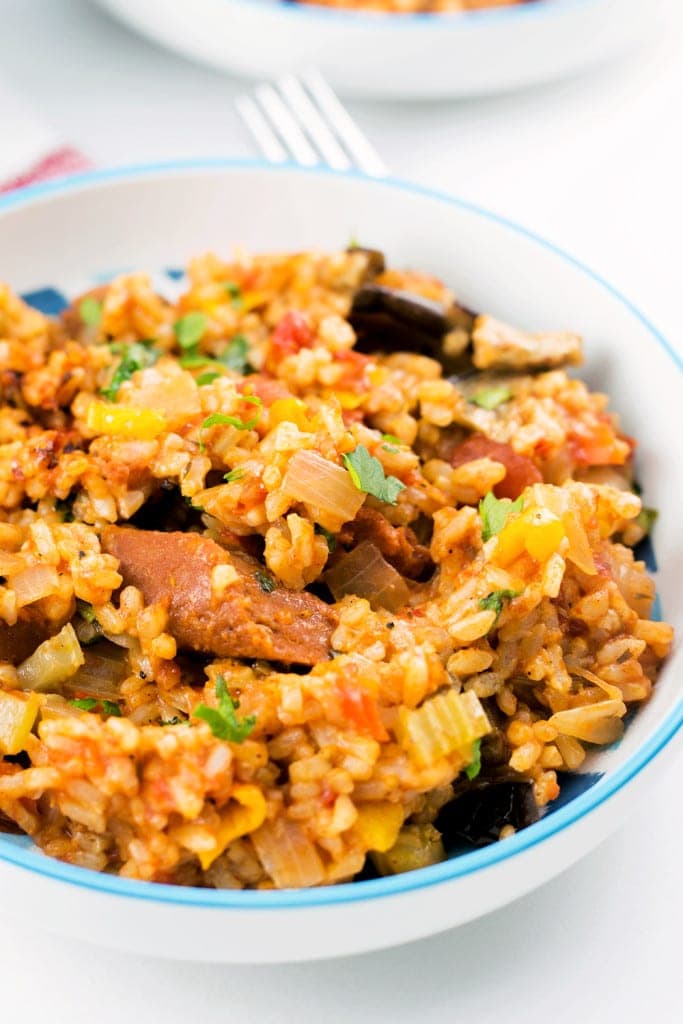 I have to be honest – living in Asia, London and then Australia, I've never ever tried Jambalaya. It's just not something you're able find around here (along with a sh!t ton of other stuff you can't find here). We were watching Cutthroat Kitchen the other day and one of the dishes the chefs had to make was Cajun Jambalaya, so we thought, "Hey, why not make this for the blog!". Thanks, Food Network. I adapted and mashed up multiple recipes I found online and made my very own vegan version of Cajun Jambalaya.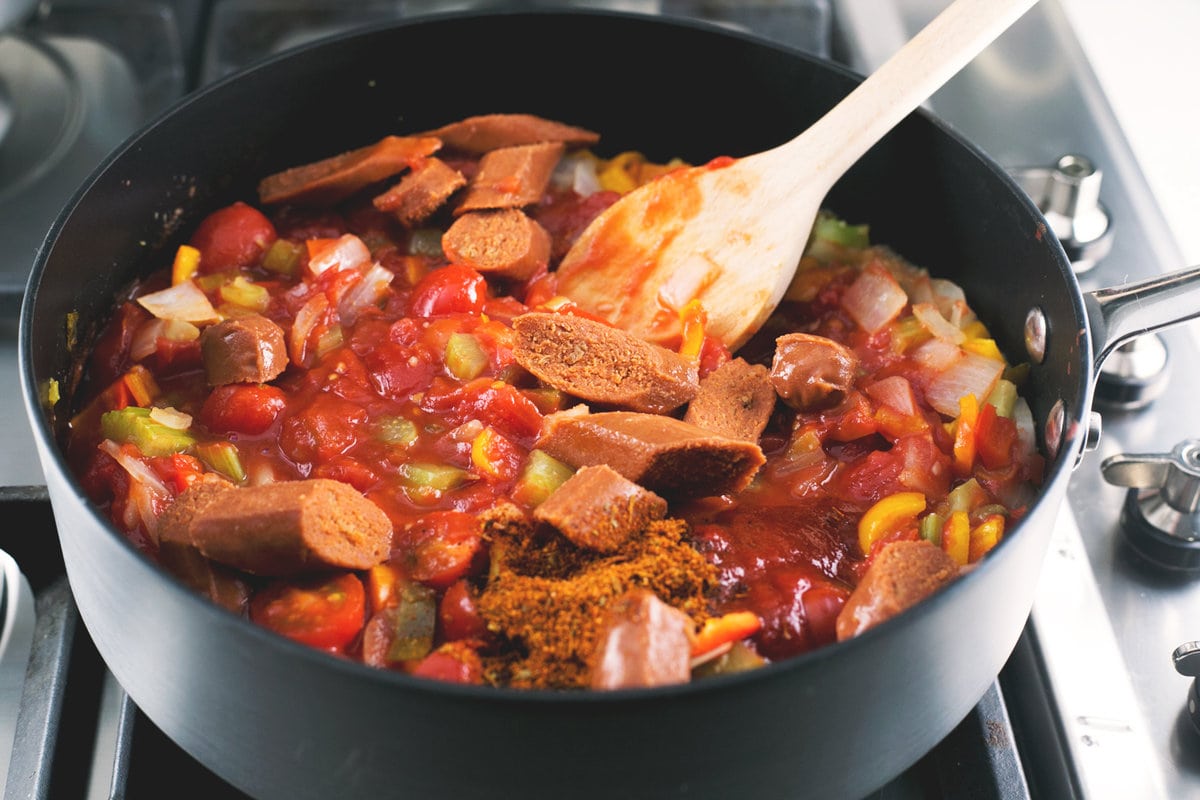 Loaded with Tomatoes, Celery, Onion, Cajun Seasoning, Paprika, Thyme, Sweet Peppers and Jalapenos, this Cajun Jambalaya is a perfect one pot meal. Since most Cajun Jambalaya recipes call for a medley of meat products, I figured I'd use some Vegan Sausages instead, just to add a little heartiness and umami to the dish.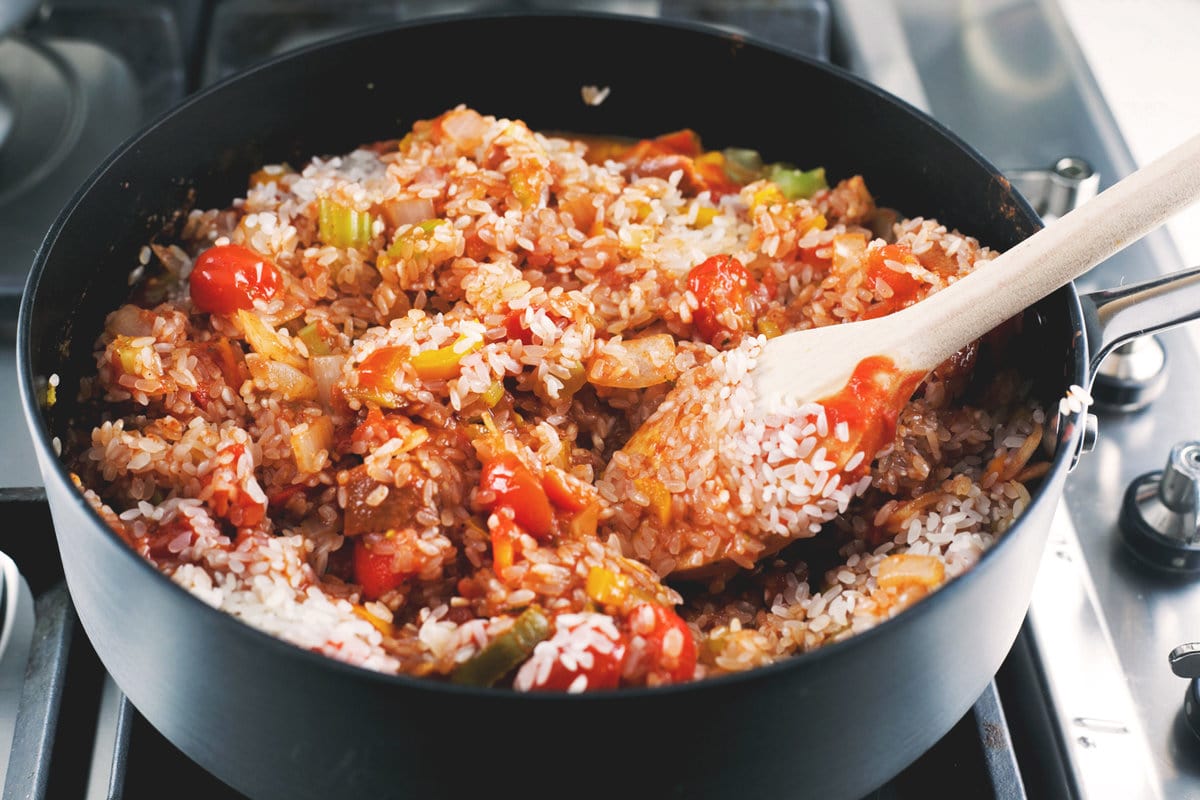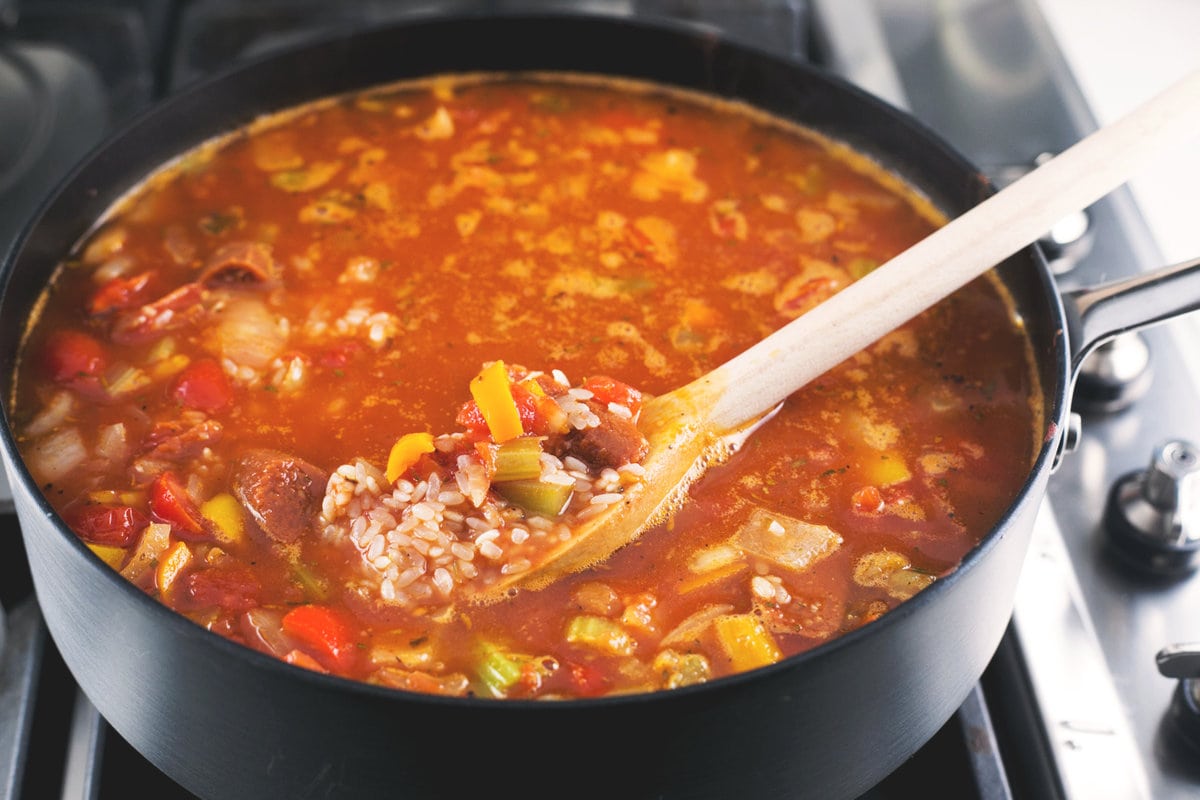 For my Cajun Jambalaya, I use short grain rice, but feel free to use Brown Rice or any other type of rice you fancy. I like using short grained rice over long grained because it lends a really sticky, satisfying quality to the dish. If you try it out with long grained rice, let me know how it turns out!
Easy, inexpensive, all made in one pot in under an hour, this recipe is Vegan, Gluten Free (if you do not use any sausage since most Vegan Sausages are made from wheat… feel free to use any other alternative!) and most importantly – child labor and religion free . Scroll down for the full recipe for our Easy Cajun Jambalaya 🙂 P.S: We have been receiving some random trolling comments recently and we just want to say…. keep them coming! We love it! 😀 Ciao x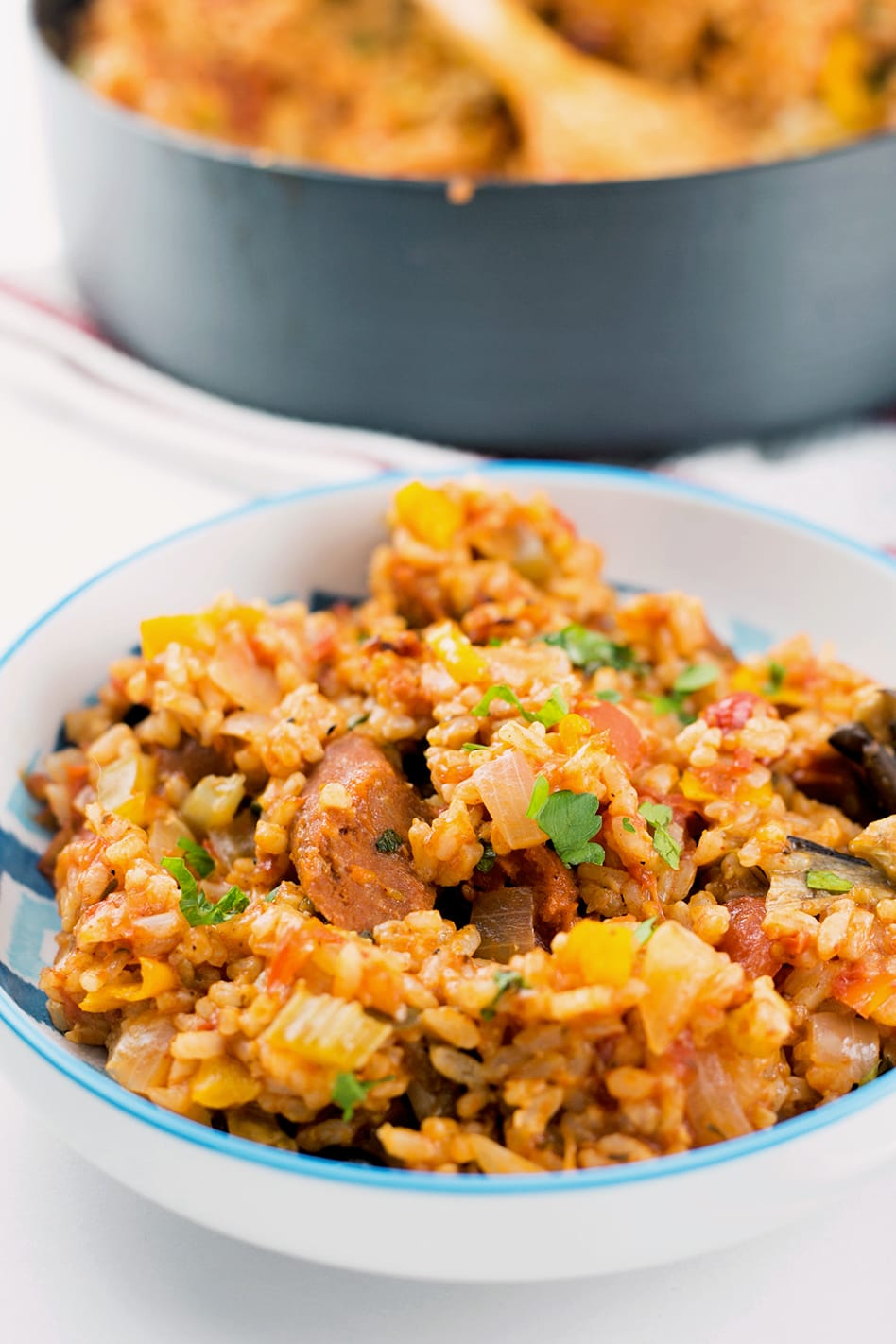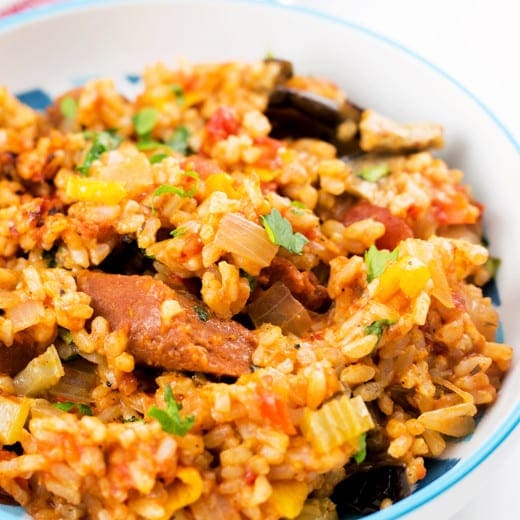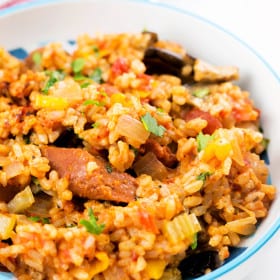 Easy Cajun Jambalaya (Vegan)
Easy Cajun Jambalaya, a delicious Vegan recipe chock-full of flavor and goodness.
Ingredients
1

tablespoon

Canola Oil

3

stalks of Celery

diced

1

yellow Onion

diced

5

mini Red/Yellow/Orange Peppers

diced

2

Jalapeno Peppers

diced (use less/more according to taste)

4

cloves

Garlic

minced

4

Vegan Sausages

sliced into chucks

1

tablespoon

Hot Sauce

1 14

oz

can Crushed Tomatoes

1 1/2

tablespoons

Cajun Seasoning

1/2

teaspoon

Cayenne Pepper

1

teaspoon

Smoked Paprika

1

teaspoon

Dried Thyme

2

cups

Short Grained Rice

3

cups

Vegetable Stock

2

teaspoons

Coconut Sugar

Salt/Pepper

1/2

cup

chopped Parsley
Instructions
In a large saucepan, heat canola oil and sautee celery, onion, peppers, jalapeno peppers and garlic for 5 minutes or till softened.

Once softened, add vegan sausage chunks, hot sauce, crushed tomatoes, cajun seasoning, cayenne pepper, smoked paprika and thyme into pan and stir well with a wooden spoon.

Once tomatoes start simmering, add rice, vegetable stock, coconut sugar, salt and pepper to the pan. Stir well and bring to a simmer.

Cover pan with lid and let rice simmer for 40 minutes on a very low heat.

After 40 minutes, turn off heat, uncover the pan and stir well to mix all ingredients together evenly.

Mix in chopped parsley.

Taste and adjust seasoning to your liking.
Notes
Use less hot sauce/cayenne/jalapeno if you want a milder Jambalaya.
We used mini sweet peppers, but if you can't find those, normal Red and Yellow Peppers will suffice.